The Catapult 2 is the second part of The Catapult – a tower defense game with stickman style. In this part, you will witness a significant upgrade in the level system, weapons, and upgrades. There are more than 500 levels in the offline campaign waiting for you. Plus, you'll find a bunch of new weapons from catapults, archers, fireballs, thunderbolts, and more. Take advantage of those to protect your stronghold from other invaders. You can crush your enemies with your speed and accuracy in every shot. Are you ready?
Download The Catapult 2 – Defend with the stone-shooting gameplay
If you've ever played Angry Bird, you'll recognize the familiarity in The Catapult 2. Basically, these two games have a coordinated shooting style. But instead of fighting hordes of green pigs, you now have to join a much larger tower defense campaign. Your mission is to protect the stronghold from other stickman enemies. To do that, you need to learn how to control the ancient catapult. At the same time, you must progress over time to improve the defense. The better the tower, the stronger the weapon, and the more advantages you have.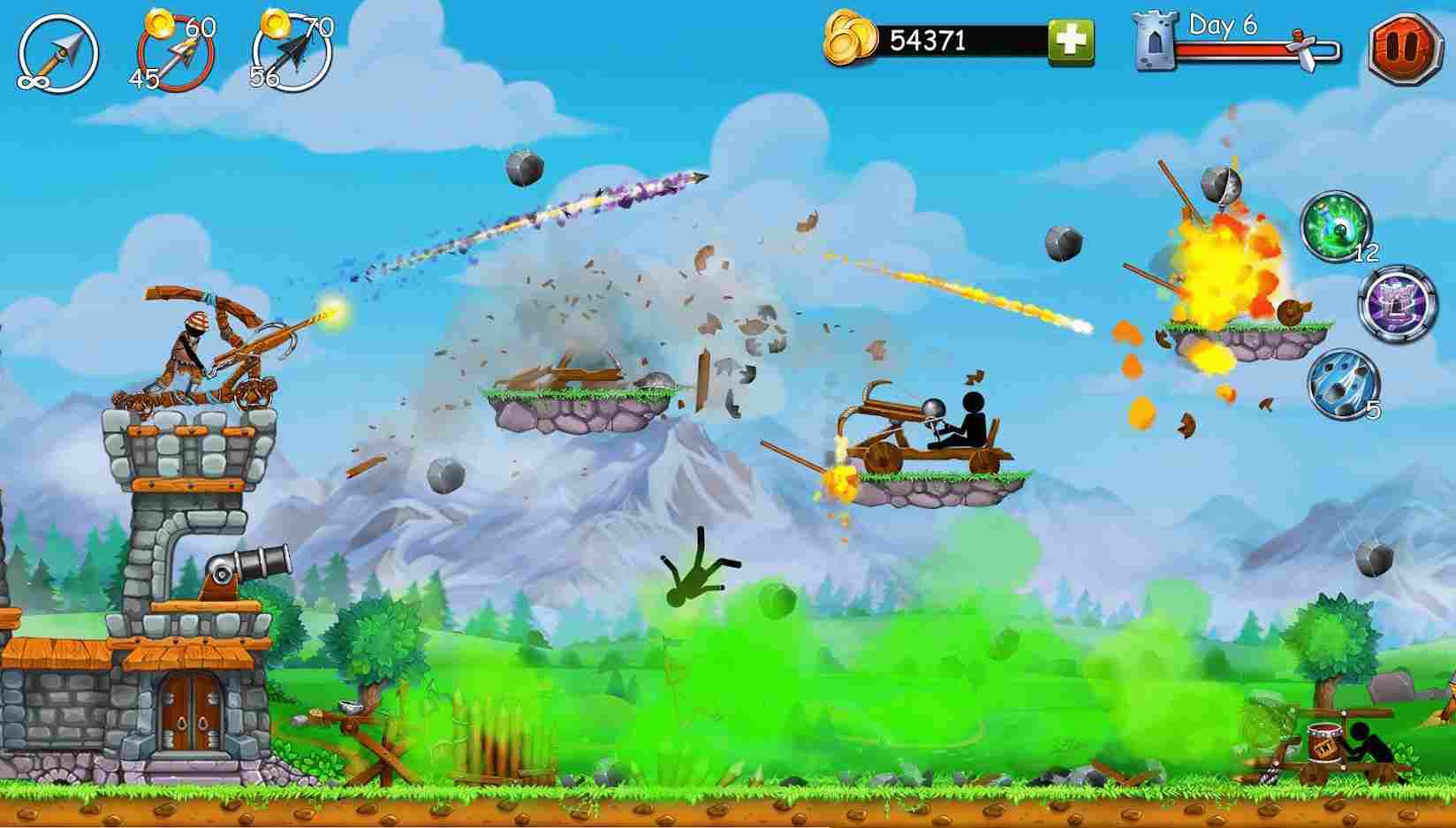 Defend your way
The tower defense campaign here has more than 540 levels. You can enjoy all these levels even offline. In each level, your mission is to defeat all invading enemies. With the victory, you gain access to new challenges and get well-deserved bonuses. Enemies will appear randomly at different points on the battlefield. At the same time, they will get stronger and stronger as the level progresses. You need accurate and quick kicks if you want to protect your stronghold.
So how to control the catapult? You just need to touch the device and swipe to adjust the direction of the shot. After achieving the perfect angle of fire, you can release your hand to fire. It's simple right? But how to achieve high efficiency in each shot? First of all, you must know how to navigate the angle of the shot so that the stone hits the target. In case there are multiple goals at the same time, choose the priority one. Besides, you should act quickly because the enemy will not wait for you to attack.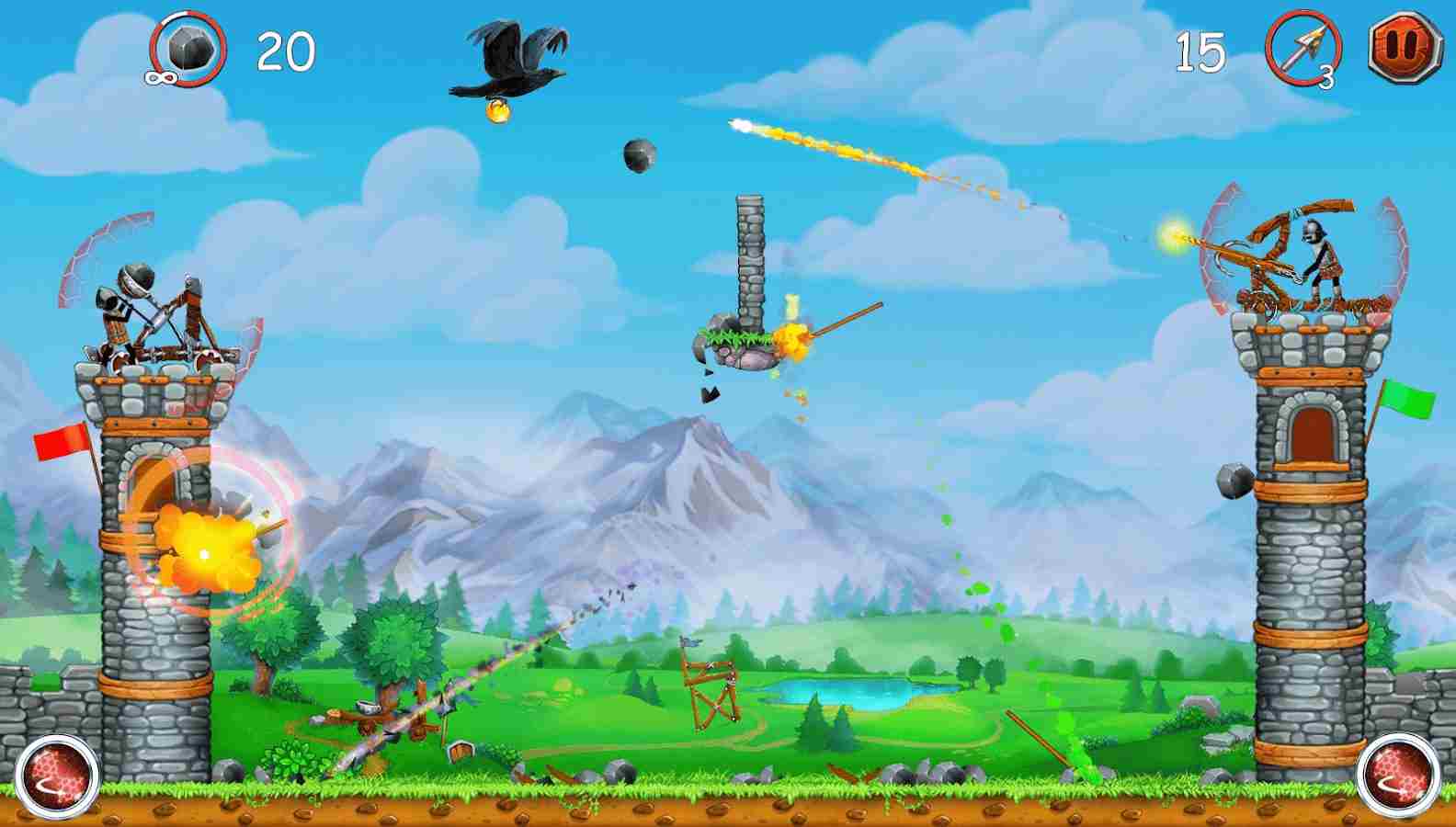 Upgrade everything
The campaign challenges of The Catapult 2 will be increasingly difficult. That's why you have to constantly upgrade things to stay ahead. This game offers pretty much everything that needs to be upgraded, from weapons to armor, skins, skills, towers, and more. With towers, you can unlock new towers with better resistance. You can also turn the wooden tower at the top level into a solid stone base. Plus, unlock more arc armor to bolster your defenses.
In addition, you need to improve your weapons. There are dozens of new weapons such as type 1 catapults, archery machines, twin catapults, cannons, etc. Each weapon will have its own characteristics and can be upgraded unlimitedly. Besides, the game also allows you to improve the stickman character. There is a wide range of character-specific equipment such as hats, armor, boots, and more. You can also unlock more skills like fireball, hourglass, thunder,… to improve damage.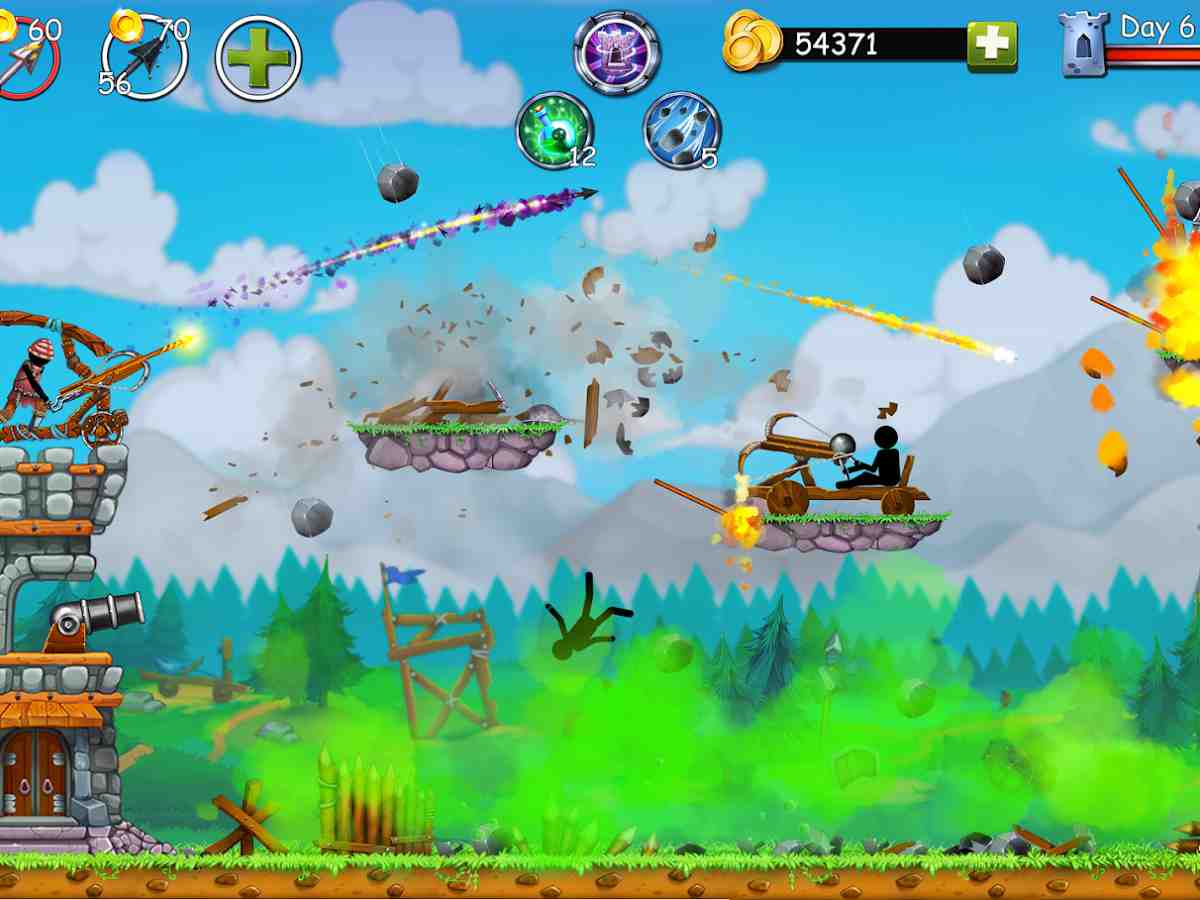 Witness the unexpected evolution
Through the upgrade process, you will witness the evolution in all aspects. At the first level, you only have a wooden tower and a catapult of type 1. But over time, the tower will be upgraded to a solid base, increasingly modern weapons, and increasingly higher defense advantages. With great power, you will have the opportunity to conquer hundreds of levels in the campaign. From there, many new contexts open up, bringing many new locations and new enemies. And your tower defense story will be more and more interesting.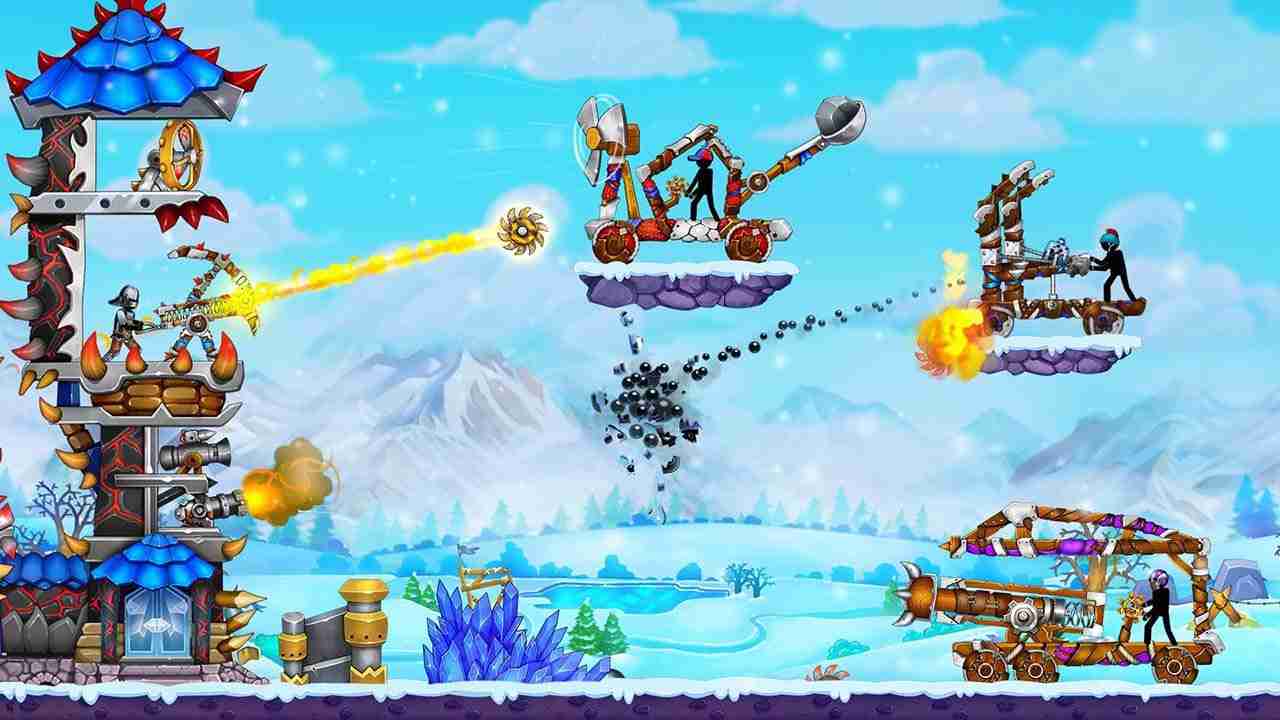 2D design with stickman style
This game still retains the same stickman design style as the first part. But things look better after a few improvements. Stone battles become more exciting with a series of fun sounds and effects. Besides, the more detailed battlefield context brings an eye-catching, realistic experience space. Each operation on the screen is also very smooth, there is rarely lag. Therefore, your every shot will bring a refreshing feeling.
MOD Feature of The Catapult 2
MOD Menu
Unlimited money
Unlimited gems
Unlimited diamond
all unlocked
As can be seen, The Catapult 2 is a simple but attractive tower defense game. Instead of focusing on complicated strategies, this game offers fun shooting wars. You just need to touch and swipe on the screen to conquer this battle. Of course, you will need your own tricks if you want to win. Get ready to start the defense campaign with hundreds of levels. Many rewards are waiting for you to discover here.