What will you do when you get lost in a strange forest? This is what will start The Wild Darkness. This game takes you into a mysterious world where there are dangers all around. Your job is to survive there by searching for resources, mining, crafting, building, and fighting. You need to have the necessary items to survive from food and water to equipment and weapons. A long survival journey here will make you encounter many difficulties. But with idle "click" gameplay and soft music, the game will help you relax.
Download The Wild Darkness – Classic and idle survival game
It's not too difficult to find a survival game on mobile. But The Wild Darkness is a special experience that you should try. This game is not like many ordinary survival games. That's thanks to the difference in 2D animation design styles. Everything in the game is simple and funny but mysterious and fanciful. Moreover, the background music is also well done, helping to convey emotions to gamers. In terms of gameplay, this game does not require too many operations. Instead, you just need to touch the screen to perform operations.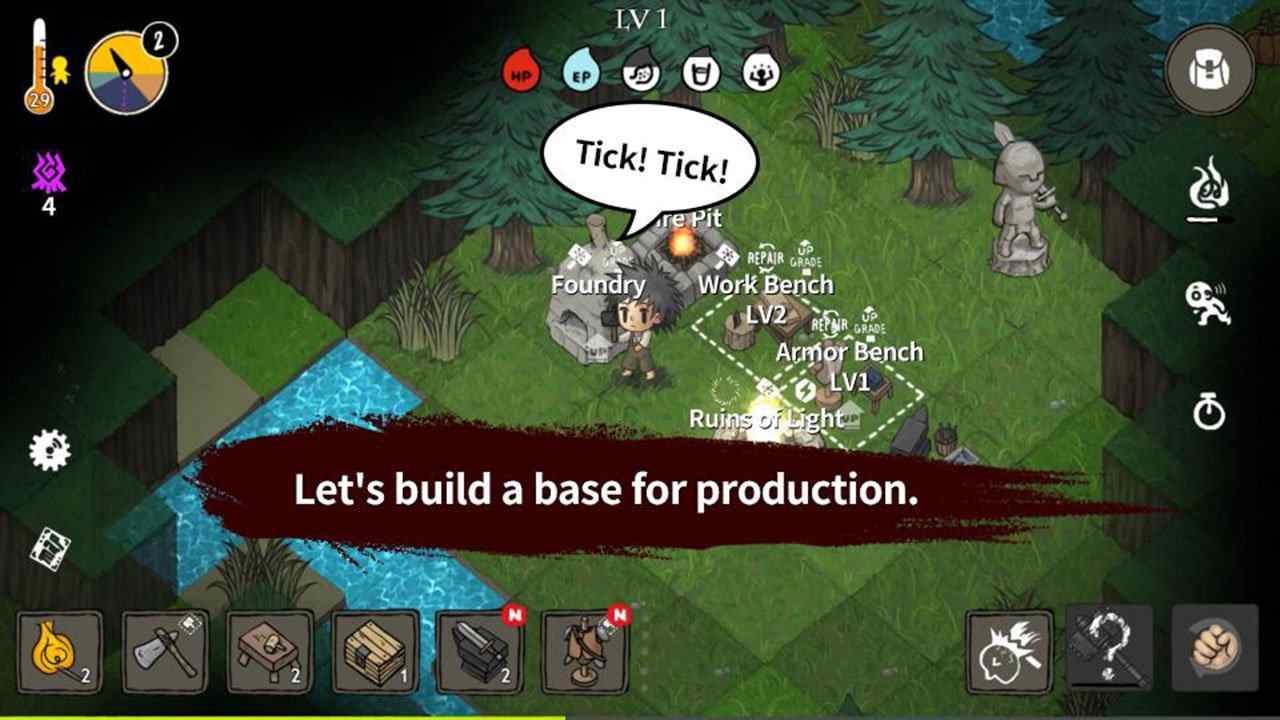 Search resources and craft
At the beginning of the game, you are a young man lost in the middle of a mysterious world. Some spiritual event led you here, and now, you need to do something to survive. In the wild environment, you will find various resources such as wood, trees, stones, metals, etc. Collect them and store them in storage to use for many important things. You need wood, stone, and metal to build and craft. To survive the cold at night or hide from wild animals, you need a solid shelter.
Besides, indicators like hunger, thirst, and energy are all very important. You need to have enough food and water if you want to survive for as long. Food can be collected from the trees in the forest. You are also available to hunt wild animals and cook them over the fire. In addition, the temperature factor also affects the character's life. You need to keep the character warm with pants, coats, armor, hats, gloves, etc. Equipment such as weapons and shields is equally important. It was the necessary equipment for survival.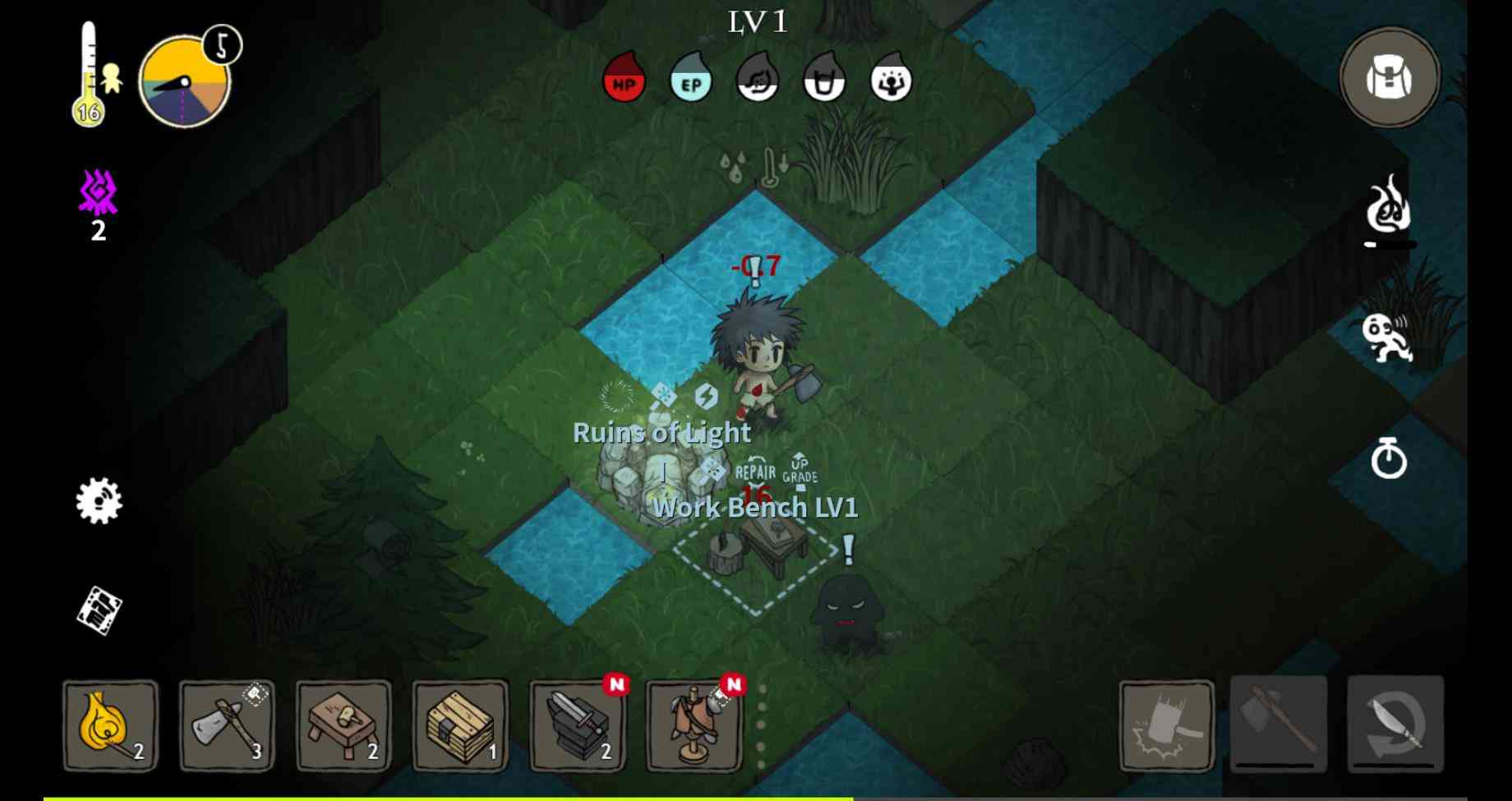 Against the dangers
In the survival environment of The Wild Darkness , there is more than just hunger and thirst. There are many other dangers lurking around you all the time. It could be wild animals or some mysterious force. You need to prepare enough luggage to resist the surprise attack from them. Specifically, you need weapons such as knives, swords, knives, bows, axes, sticks, etc. You also need to be equipped with hats and armor to better withstand the battle. After killing an enemy, you will receive a drop from it.
Over time, things get progressively harder as you go deeper into the survival world. There are many mysterious places and mystical stories to be discovered. If you want to survive longer and explore more, you need to upgrade your equipment. Mine more resources to improve rudimentary tools into powerful equipment. Moreover, you need to stock up on many other necessary items such as medicine, first aid supplies, etc. You should also upgrade your shelter to protect the character at night.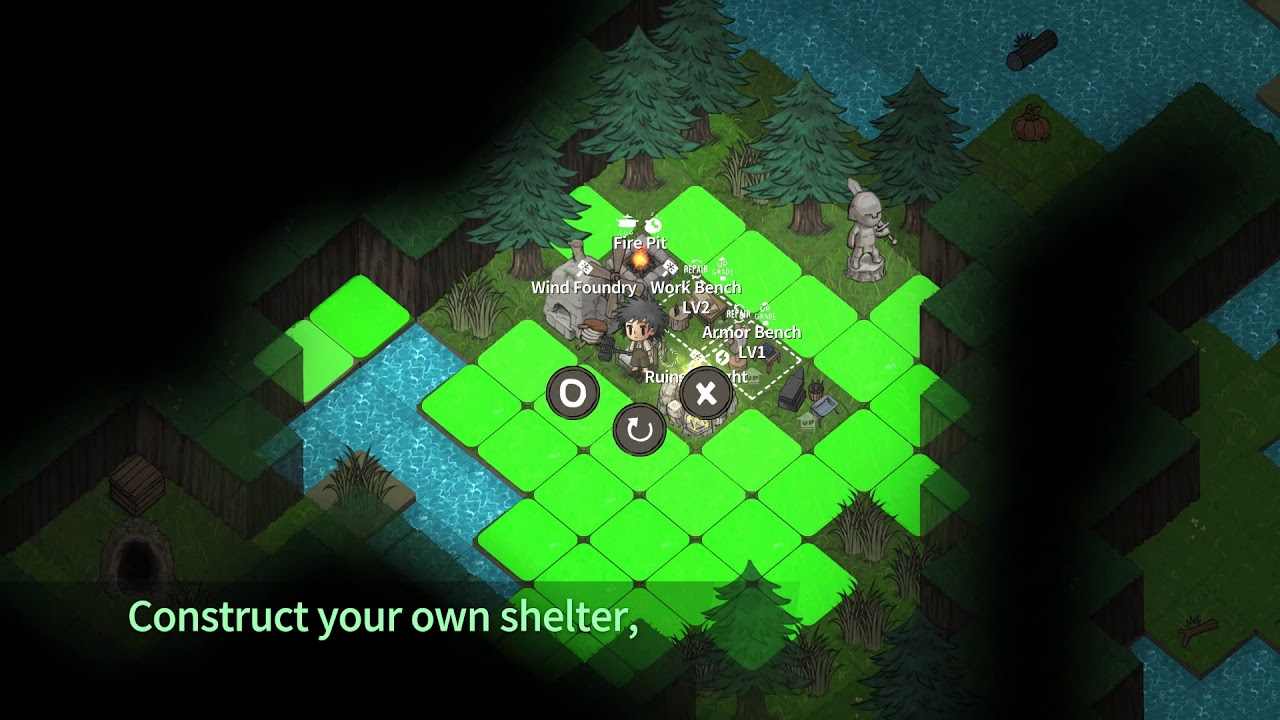 Explore the mysterious world
The game world is a large open space of squares. A certain group of squares forms an area with a distinct terrain. There are dozens of different terrain types from jungle to rivers and lakes, ice and snow, dungeons, deserts, lava, and more. In each place, you will find new resources and challenges. The enemy system in each place is also different. Therefore, you should prepare a new survival plan when you arrive in a new land.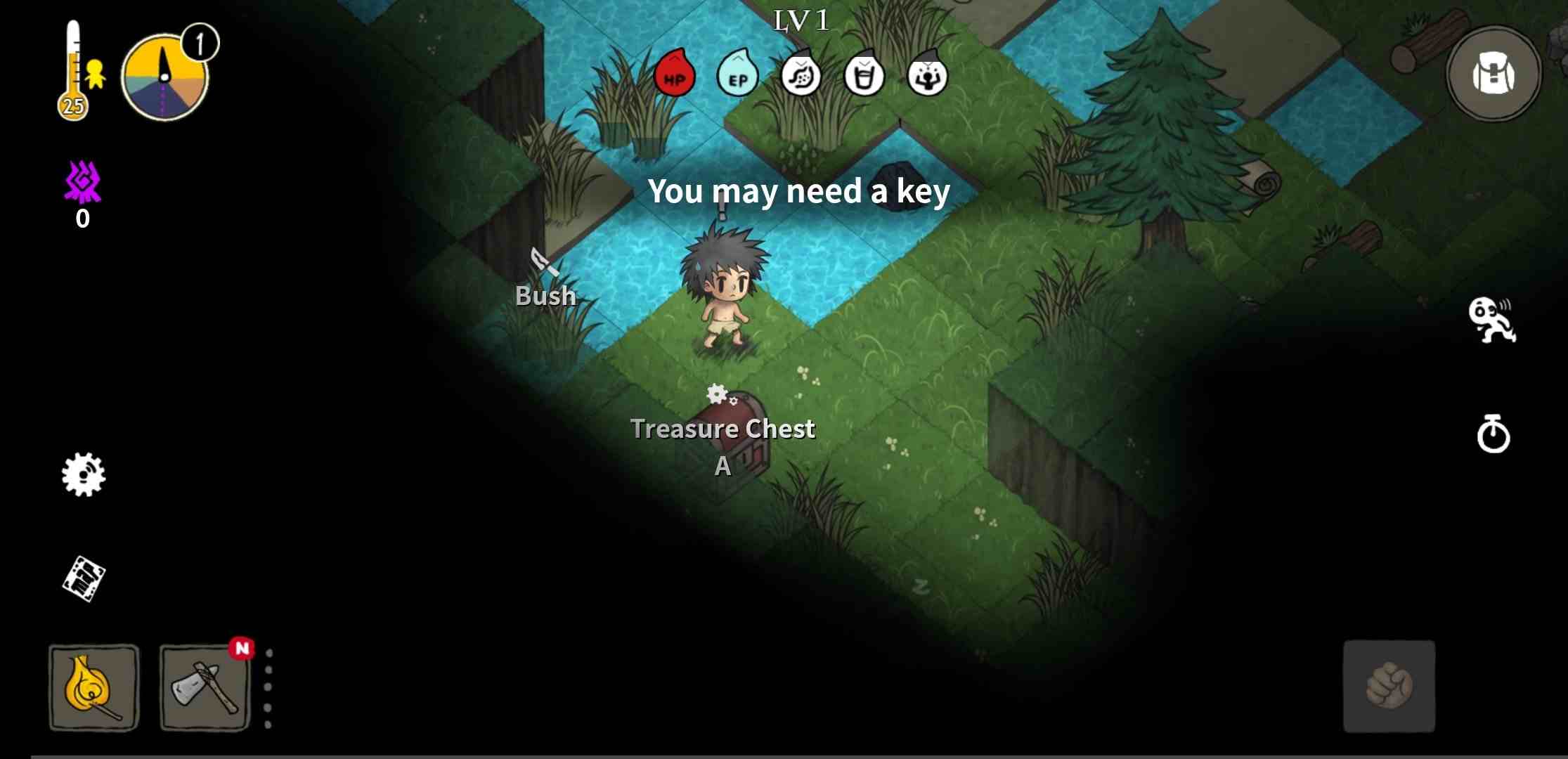 Lovely design, soft music
Although it is a survival game, this game has a relatively friendly design. Everything from the characters to the setting is designed in a cartoon style. Besides, the game world is also very large, the environmental ecosystem is diverse. So there are countless new and mysterious things to discover every day. Moreover, the background music is well done with gentle and a bit mysterious melodies. This is what creates a great feeling of relaxation every time you play the game.
MOD Feature of The Wild Darkness
Mod Menu
unlimited money
unlimited stars
unlimited gems
unlimited resources
free craft
god mode
Don't miss The Wild Darkness if you are looking for a survival experience. This is where you find survival light, fun, and inspiring. Let's accompany the little character on the journey of survival and exploring the mysterious world. There are countless resources to collect and help you craft dozens of different types of tools. Moreover, many challenges are waiting for you in the series of survival days.