Truck Simulator PRO Europe is not just a simulation game but a real business. In other words, it gives you the opportunity to build, manage and run a giant shipping company on your own. It has hundreds of different missions and a large map. You can discover all of that as a truck driver or a transportation manager. You will have the opportunity to drive through famous places in Europe. Moreover, you will pass through roads with bustling traffic that is no different from reality. An authentic driving and adventure experience is for you here. Are you ready to explore?
Download Truck Simulator PRO Europe – Realistic truck driving simulator
Have you ever thought of becoming a truck driver? This game has everything you need to make your dreams come true. It offers a dense mission system, allowing you to drive through more than 10 countries in Europe and many other tourist destinations. These tasks will be an interesting test of your license. There will be dozens of different challenges simulated in reality. These are traffic rules, vehicles, signs, and more. You need to know all this if you want to become a professional driver. You can even become a manager of a transportation business.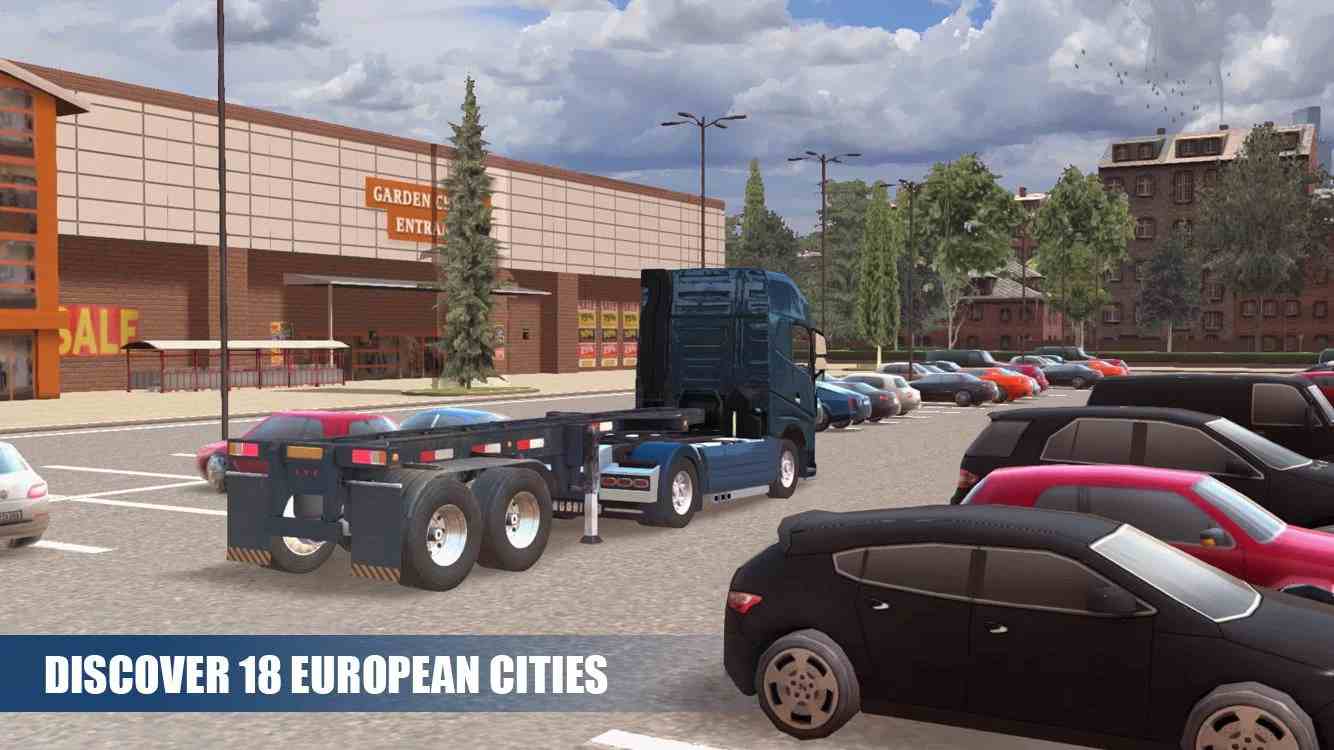 Build your truck business
This game is not just limited to truck driving. It allows you to build and manage a transportation business with a huge fleet of trucks. You can take orders, then assign tasks to your fleet, hire assistants to do the work for you, and manage a lot more yourself. So the first criterion is to make a profit for the business. To be profitable, you need the right allocation of work to fulfill orders on time, in the right place, and in the right order. Over time, you will gain access to larger quests. They provide higher profits to further expand the fleet and accelerate delivery. You can be the boss of the trucking empire someday.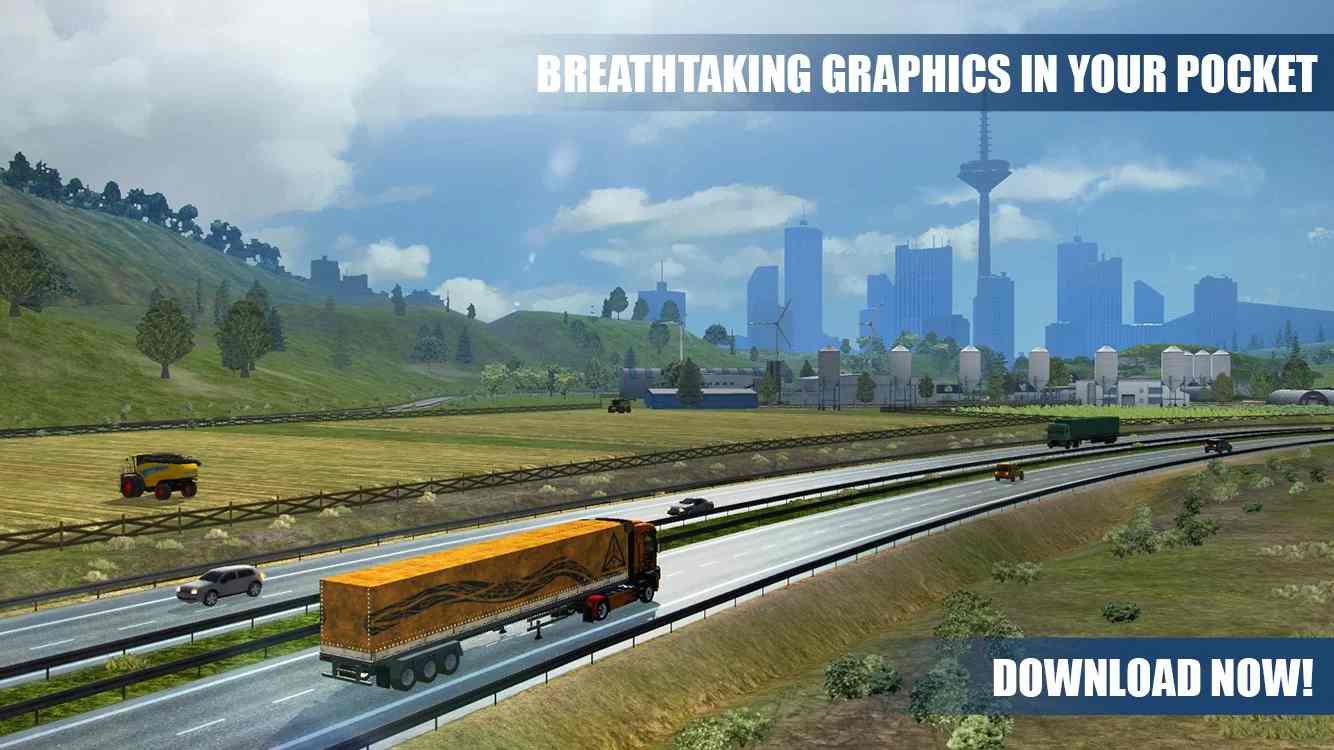 Enjoy the surreal truck driving mechanics
Even though you are a boss, you can make deliveries yourself. Just access the quest system, choose your favorite mission, and start a trip right away. You will start at the company's garage, then move to the destination, load the goods into the vehicle and deliver the goods to the required place. At the end of the trip, you will receive the previously requested bonus plus a little bonus. Just like that, there are dozens of daily tasks for you. So get ready to be the busiest truck driver ever.
But this busyness will not make you tired. On the contrary, it will give you the realistic driving feeling only available in Truck Simulator PRO Europe. You can drive with the steering wheel or arrows, use the brake, accelerator, and horn, and customize the viewing angle as you like. It includes a first-person view (cockpit view) and a third-person perspective (front view, rear view). Each viewing angle offers a different feel, helping you to drive better in a variety of situations. Besides, there is a small map in the left corner of the screen. It will guide your journey from the point of origin to the place of delivery.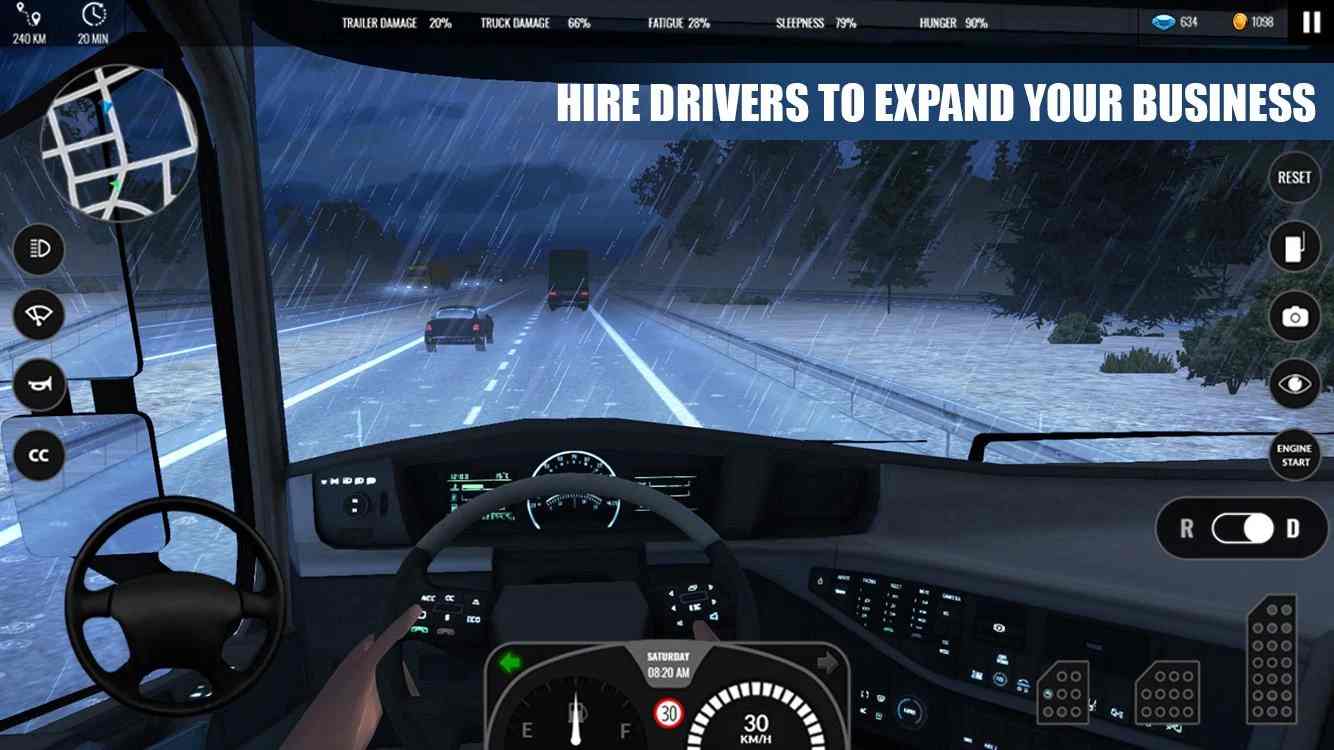 Explore vehicle systems and customizations
There are up to 8 different trucks in this game. Each car has a different look, engine sound, and performance. In particular, you can customize the cars through many options. For example, you can change the paint color and pattern for parts from the front end to the body, wheels, and more. Besides, you also need to upgrade parts and engines to improve speed and performance. With more powerful and faster cars, you will soon complete the delivery missions. Moreover, they will give you a better driving feeling during the trip.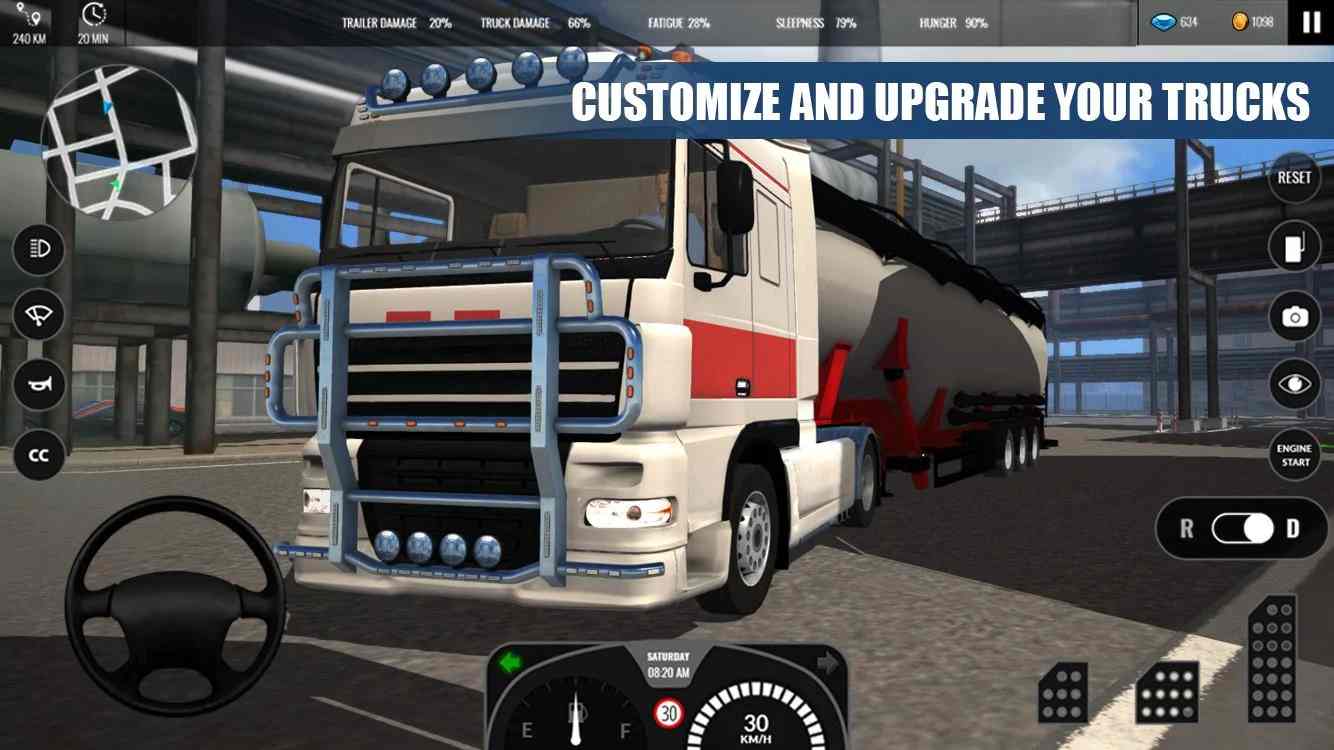 Realistic and vivid design
This game will overwhelm you with its high-end graphic design. It delivers realistic images depicted on 3D graphics. As a result, you will feel the closeness and reality from the truck design to the console, the surroundings, and even the weather effects. You can choose to drive in the morning, sunset, dark, sunny, rainy, etc. Besides, the game also offers a realistic environment, helping you feel the true beauty of Europe.
Those are the reasons that you should not miss Truck Simulator PRO Europe. It is one of the best truck simulation games available on mobile phones. Don't hesitate to download the game now and explore it. Get ready to become a long-distance truck driver and manage a potential transportation business. Are you excited about delivery across Europe? Now is the time to do it.