If you like idle adventure games, Undead World: Hero Survival is the place for you. This game is a collection of idle "click" styles, AFK features, and strategy elements. There, you will be the commander of the group of heroes against zombies. Your mission is to recruit and upgrade heroes to protect the world from infection. There are dozens of different heroes for you to choose from. Each hero has its own characteristics but can be combined with each other in many ways. Be creative in your way to find the most powerful anti-zombie squad. Now is the time to be a hero!
Download Undead World: Hero Survival – Strategic gameplay AFK
The post-apocalyptic zombie scene is no longer too strange, but Undead World: Hero Survival still brings a new and interesting feeling. This game is the perfect place for you to enjoy the strategic survival story. Instead of joining the wars on your own, you will be behind the real heroes. It is you who will decide the strategy and layout of the squad. Games always give your creativity a chance. You can test strategies both offline and online.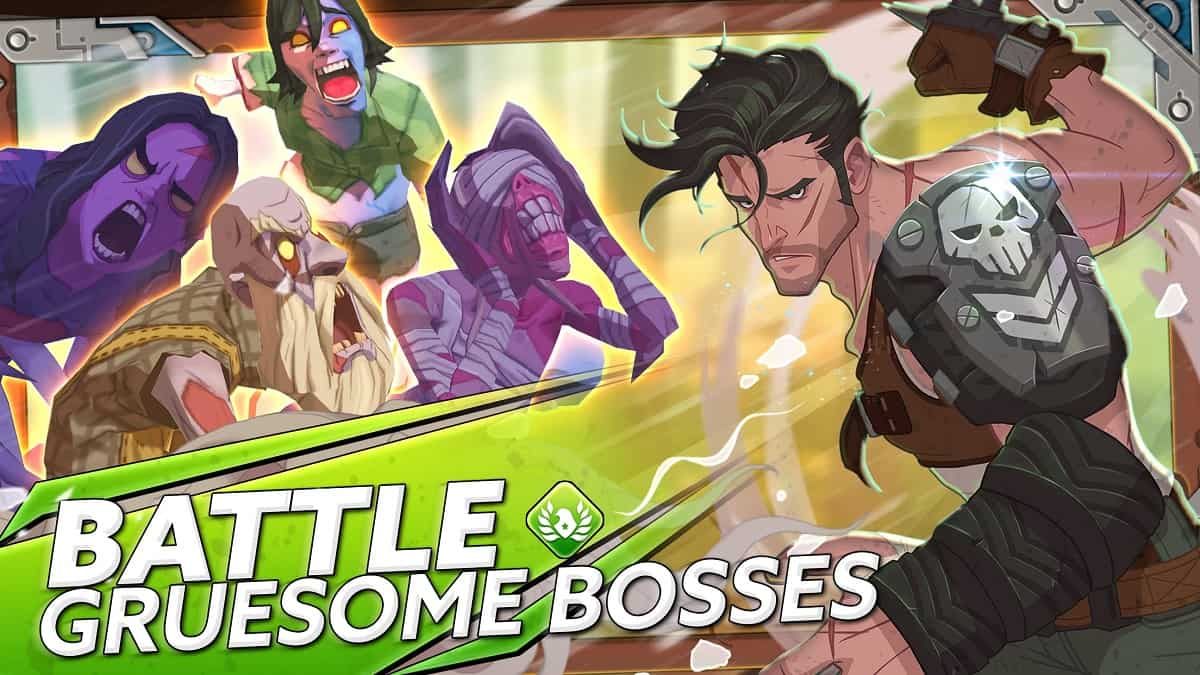 Gather anti-zombie heroes
The main content of this game is the battles against zombies with idle style. Before going to war, you need to recruit and arrange heroes into the squad. Each hero has their own characteristics, your job is to find a way to exploit their differences. Just tap each hero card to call them into the squad. Next, you can move the cards to rearrange the hero lineup. Heroes with good defense should be at the top. In contrast, heroes with better damage should be protected in the back.
During the battle, the heroes automatically attack the target. Your job is to observe the battle and activate the hero's special skills when the energy is full. At the same time, gain experience after each battle to continuously improve your squad. Although the gameplay is simple and idle, this game always emphasizes strategy.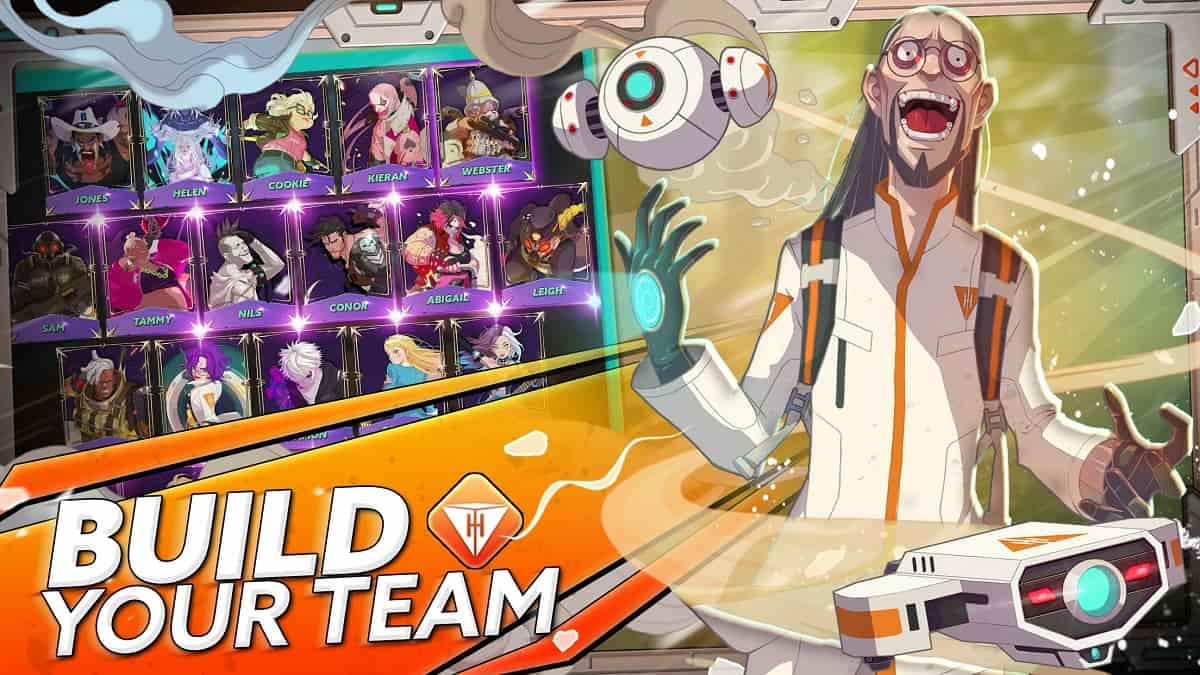 Upgrade your warriors
Undead World: Hero Survival brings a bunch of heroes. Each hero has its own profile with basic attribute stats like HP, attack, and defense. You can upgrade them to improve these stats. The higher the level, the greater the strength and flexibility. To upgrade, you need to spend money on "leveling up", ie raising the hero's level stats.
Besides, you need to equip the appropriate items for each warrior. Each hero has up to 6 equipment slots, allowing you to add new weapons, armor, shoes, hats, potions, and more. Each item has a certain effect, be it increasing damage, speed, defense, or improving healing. Consider the appropriate items to improve the hero the way you want. When leveling up, your hero is also improved in terms of appearance. Do you want a cooler and stronger hero lineup?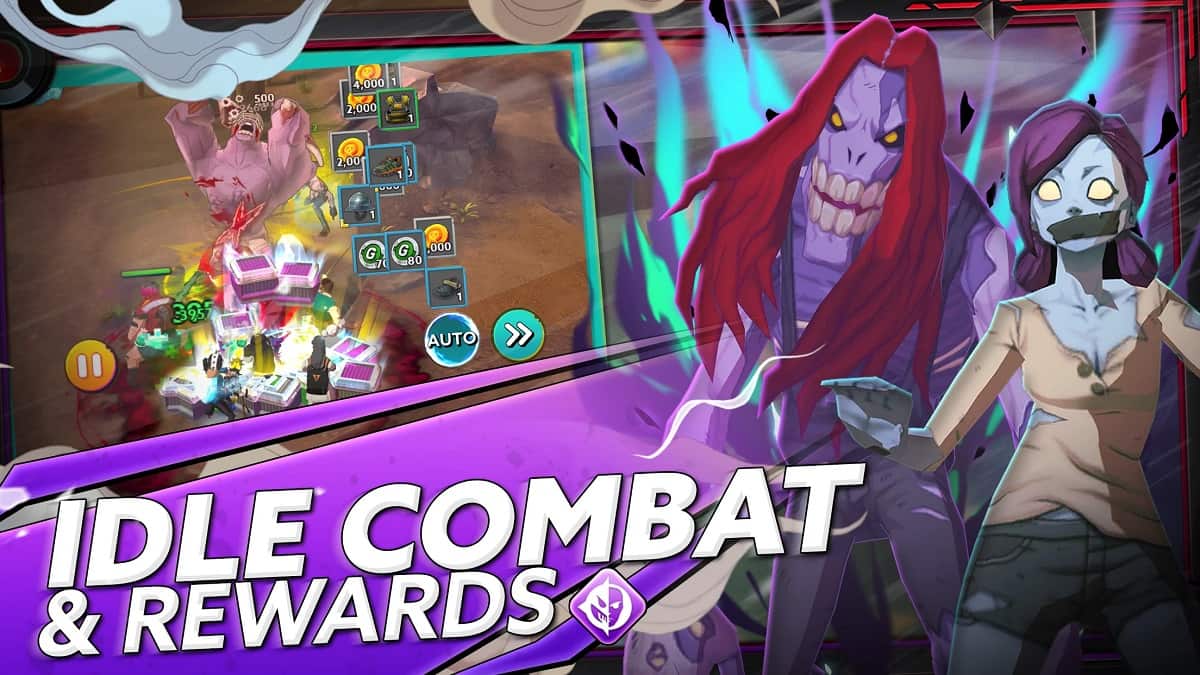 Explore multiple game modes
This game has quite a few game modes that you should try. Specifically, it is:
Story mode: You will adventure in the undead world through many levels. There are many places to visit, many enemies to encounter, and many attractive gifts waiting for you at each level.
PvP mode: This mode is also known as the arena, where you compete with other players.
AFK mode: Your squad still fights even though you are offline and leave the game.
Clan mode: You can co-op with friends to complete raid missions. This mode also allows you to share resources with friends. Completing guild quests also earns you rare resources to upgrade your heroes. Your guild can also compete with other guilds on the leaderboard.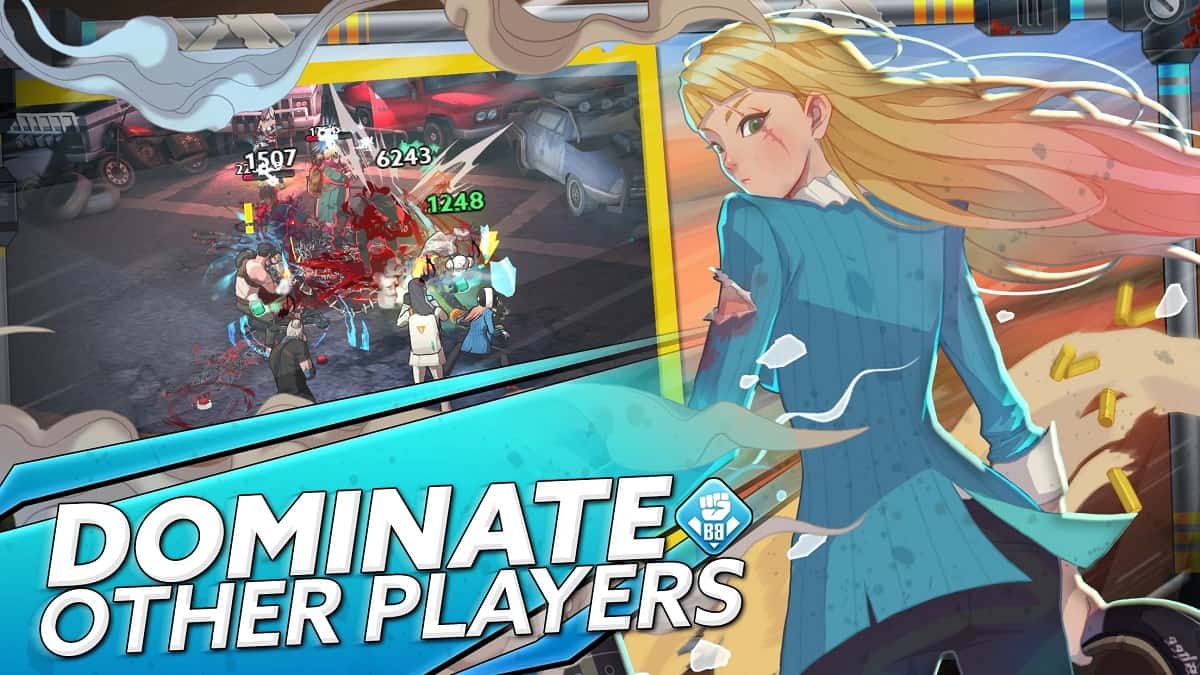 Enjoy wars on a vertical screen
Everything in the game will happen visually on the phone's vertical screen. However, the images are described vividly and realistically. The hero system is the best-made element. Each hero has its own appearance and skill effects, making for a great variety in your collection. When combining them together, you will create beautiful skill combos. Each skill also comes with vivid sound and eye-catching effects. The game context is also quite diverse, bringing an increasingly new sense of adventure.
Enjoy the war against zombies in Undead World: Hero Survival. This game doesn't require too much manipulation but you need a wise strategy. Arrange the heroes in your way and conquer every war. Not only zombies, but you also have online gamers as direct opponents. Accumulate bonuses to unlock more heroes and continuously improve your squad.