If you want to innovate the survival experience, you should try Zgirls 2-Last One. This is an online multiplayer survival game with a bold Japanese anime style. In this game, your only goal is to survive as long as you can. To do that, you need to mine resources to craft clothes, weapons, food, and more. You also need to build shelter from the resources obtained. Moreover, the biggest threat is zombies and other survivors. You have the right to choose your friends to be allies or compete with them. Get ready for this exciting survival journey!
Download Zgirls 2-Last One – Survival in the anime apocalypse
The game context takes place in the future years, specifically in 2058. It is a time when humans have to build the world after a long global war. At this time, a closed organization has built a project that promises to change the future of people. And that project is in need of testing to check its feasibility. You are one of the selected test subjects. You are taken to a mysterious and scary island, and the only goal is survival. There's a lot to do if you want to survive here.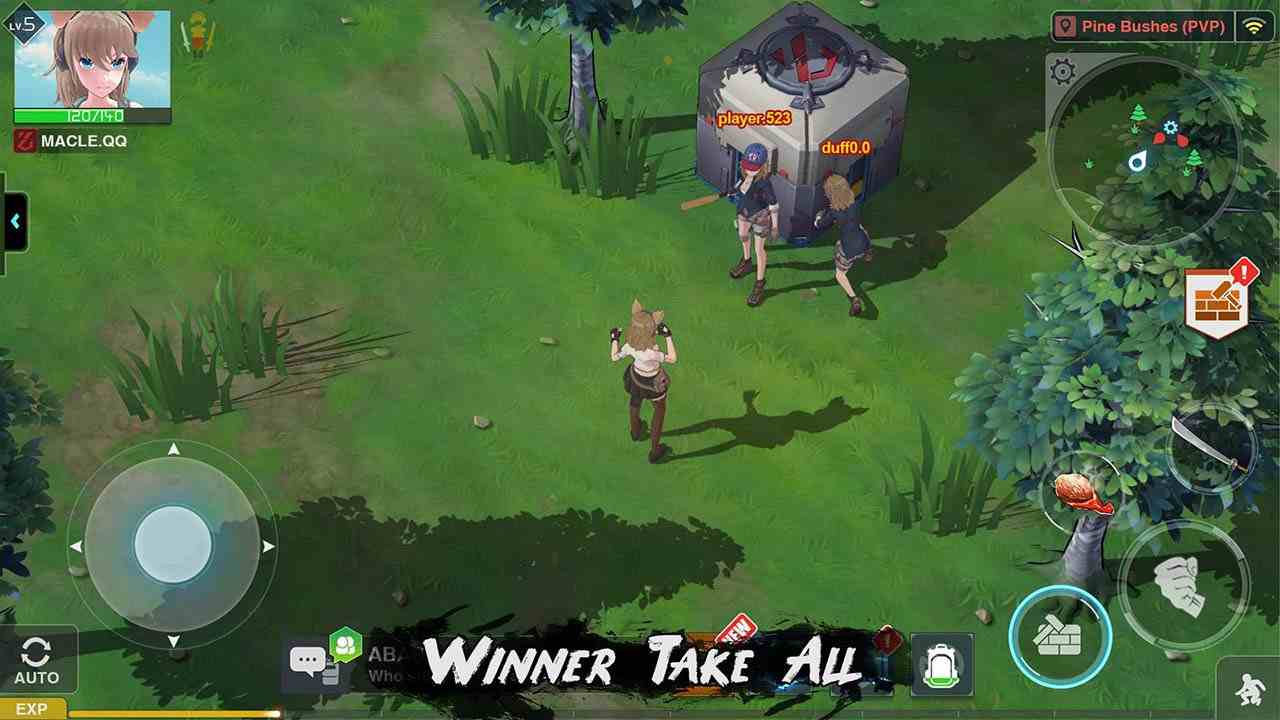 Exploit resources to craft and build
Like many other survival games, you will start with nothing in hand. But the natural environment gives you many valuable and free resources. You need to move around the areas to collect them. It can be wood, stone, rope, pants, a shirt, equipment, items, food, first aid, and more. Take them back to the warehouse to use for different activities. Remember, you can fight on an empty stomach. But please provide food for the character if you want to survive longer.
With the resources you get, you can craft many things. For example, you can use wood and other materials to build a tent, then an entire sheltering base. Or in the beginning, you can only make primitive weapons like sticks, axes, etc. But later, with rich resources, you will get much better weapons, such as swords, knives, hammers, guns, and more. There are also luxury vehicles such as motorbikes. At the same time, other types of equipment such as clothes, shoes, backpacks, and accessories are also needed. They will help improve the character's appearance.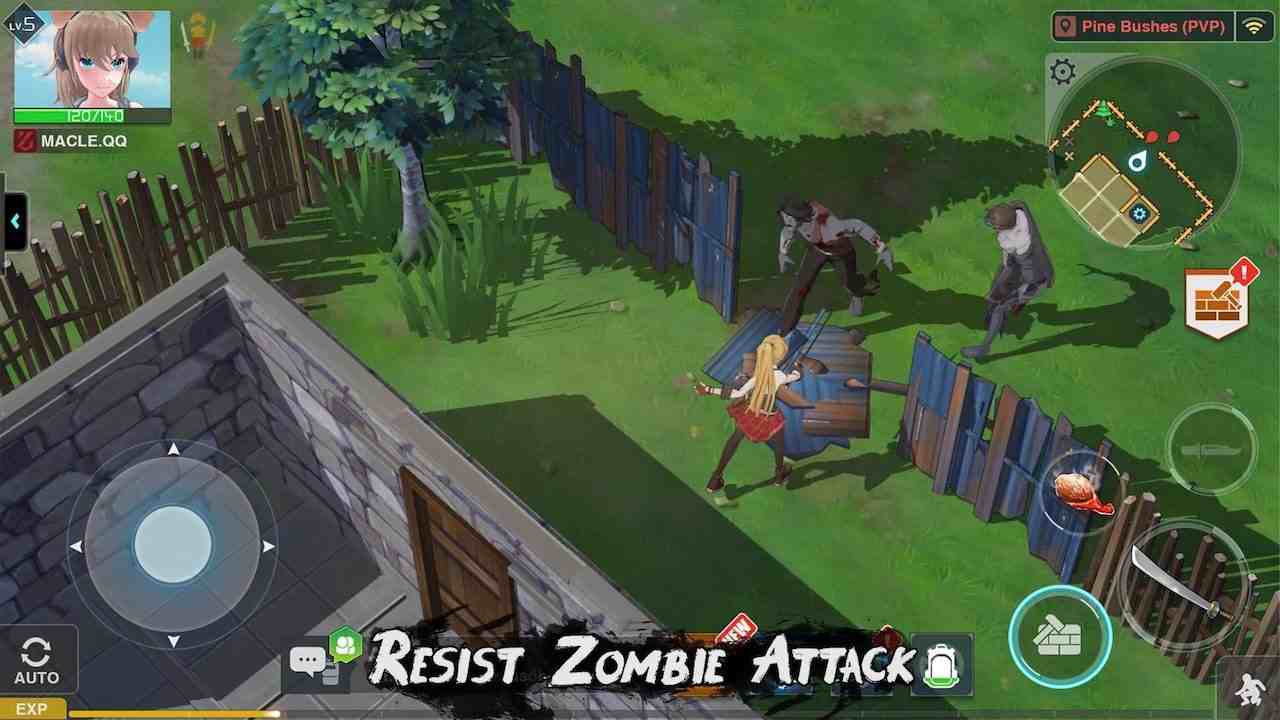 Fight, team up or compete
In the survival environment of Zgirls 2-Last One , the biggest threat comes from zombies (also known as Walkers). They roam all over the island and find ways to attack survivors. You need to face them when fully armed and equipped to protect your HP. After killing the enemy, you will receive an item chest with useful equipment inside. Moreover, the character will have more experience points to level up.
Not only zombies, but other survivors can also become your opponents. You also have the right to attack others to take their resources. But what are your options? Competition and attack are not always effective. There is a better way to survive longer, and that is to co-op with others and join a gang. You can work with other friends to increase your chances of survival. Moreover, playing with many people is always more fun than being alone.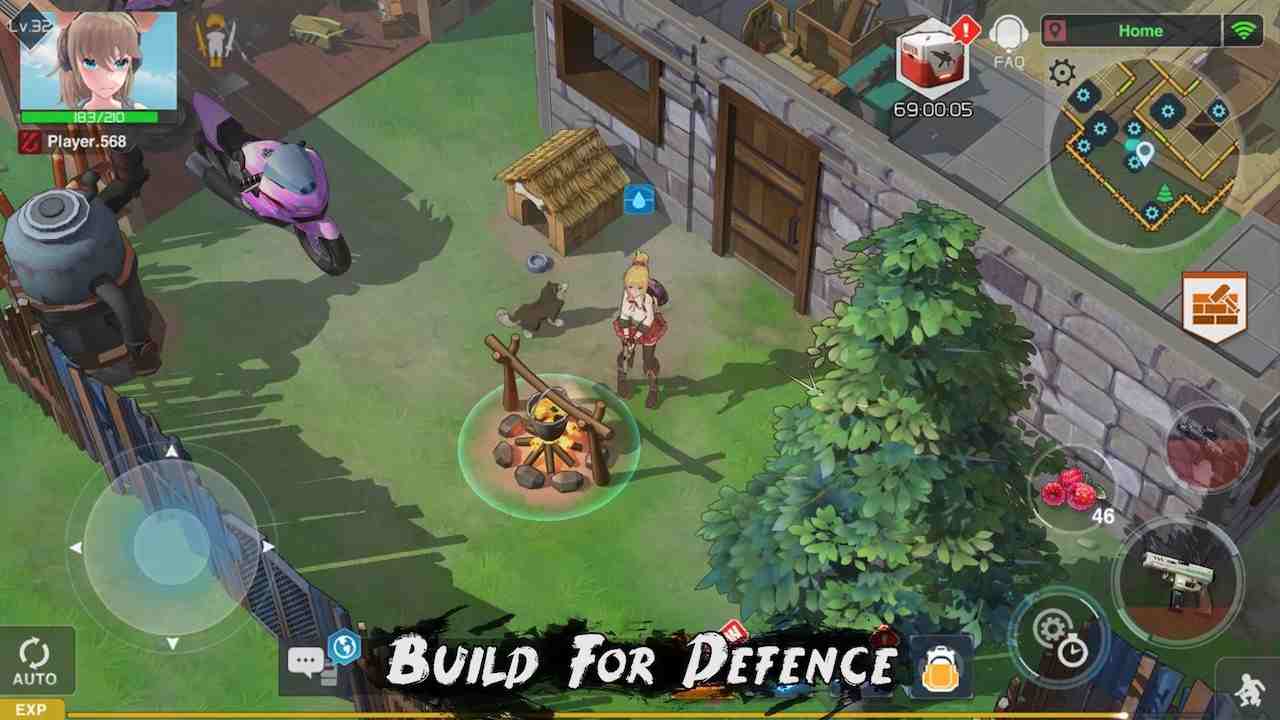 Expand your journey to many new areas
The apocalyptic island always hides many interesting mysteries waiting for you to discover. The longer the survival time, the more opportunities to explore and adventure. Over time, you can go to many places and find many new resources. At the same time, more enemies will appear to bring a greater challenge to the survival experience. In particular, many beautiful areas will gradually appear before our eyes. The majestic natural scenery will make you unable to ignore it. All will be displayed vividly from the top-down perspective.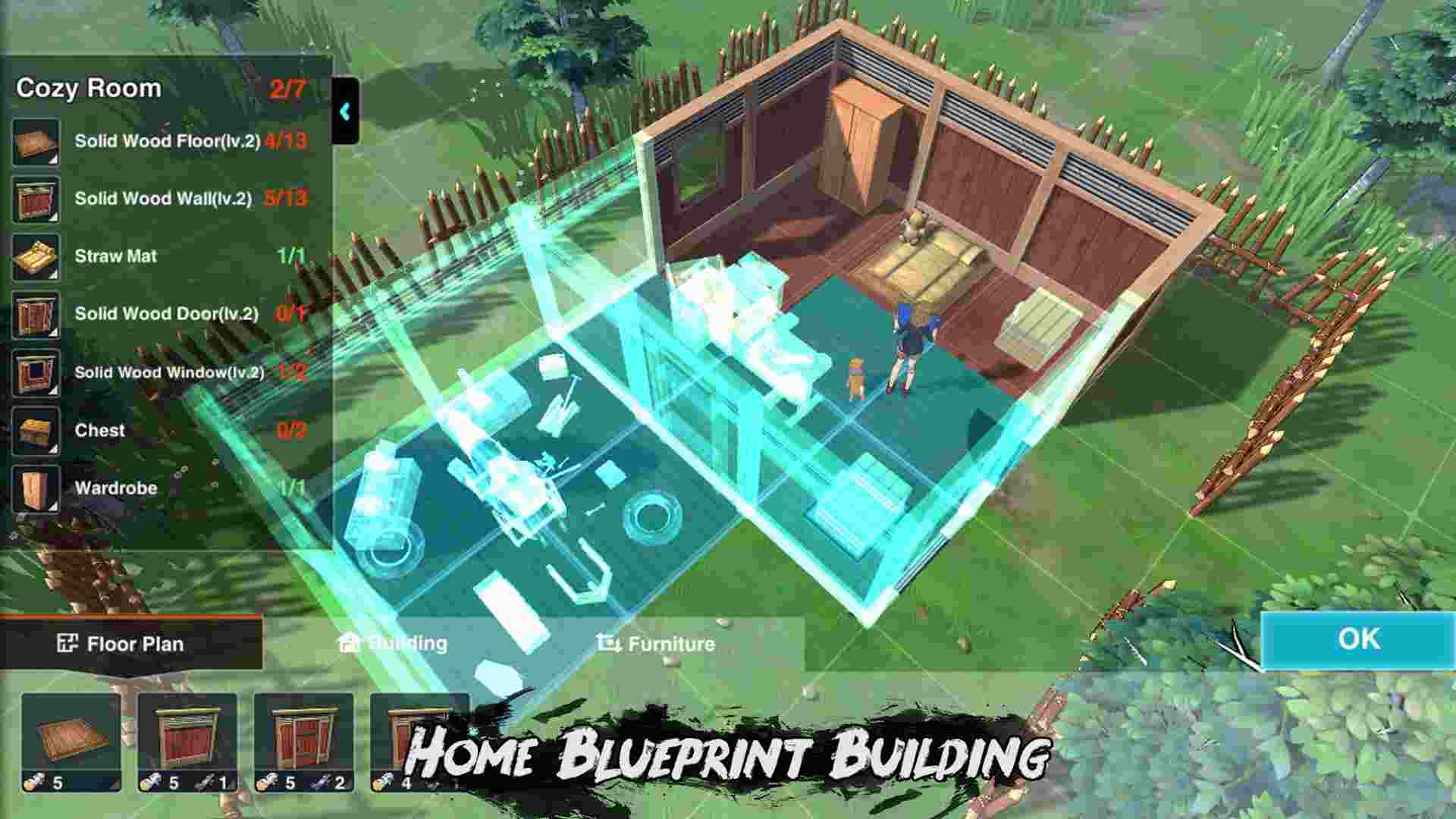 Enjoy beautiful anime style
Different from many popular survival games, this game is designed with an anime style. This style brings a much more refreshing and interesting role-playing feeling. The sexy anime girl image will alleviate the dryness of the survival gameplay. Moreover, the survival environment is well simulated with many beautiful areas and scenes. The sound effects are also very realistic. Thanks to that, you will have a great survival experience here.
Now is the time to enjoy Zgirls 2-Last One right on your phone. This game will breathe new life into the usual survival experience. In it, you will enjoy the experience with anime style. The dense quest system will keep you busy all day. Furthermore, the social feature allows gamers to connect with each other in many ways. Co-op with friends to make a long-term survival plan and conquer this game.