If you are looking for a fun action game, you should try Bouncemasters right away. This game has attracted more than 100 million players worldwide, and this is why you should try it at least once. Join the game, you will meet a lovely penguin and a strong polar bear. Your job is to make the most powerful blow to send the penguin as far as possible. Just click on the screen to do it, simple right? But click at the right time to fly the farthest and explore many beautiful lands. A hilarious adventure is waiting for you here.
Download Bouncemasters – Fun and addictive arcade gameplay
Bouncemasters is an interesting combination of arcade action gameplay and endless run style. This combination will be evident throughout your experience. Besides the addictive gameplay, this game also has a simple but memorable story. A penguin just saw someone in the distance through binoculars. And now, he needs you to take him as far as possible to meet that person. You will play as a polar bear with a large body. Join him and the penguin to discover amazing records.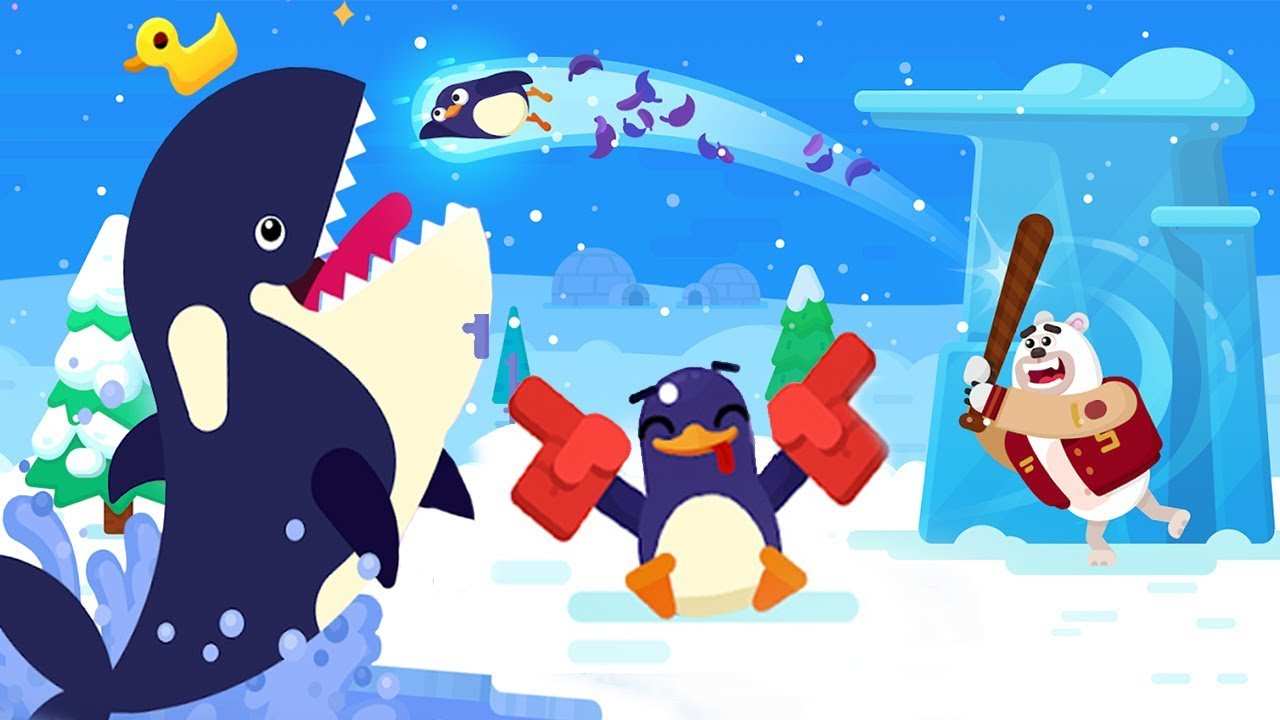 Make the most powerful blows
Just one tap on the screen to get started. First of all, you need to make a powerful and precise shot to start the penguin adventure. As soon as the penguin falls from above, "tap" at the right time to make a hit. Next, you will accompany the penguin on a long flight. You need to land on certain objects along the way if you want to fly further. If you land on the snow, the penguin will stop immediately, and you will start over.
Objects you can land on include seals, penguins, dolphins, golden chests, and more. As soon as you see them, "tap" to land and power up for the next jump. Just like that, you can take your penguin to fly far through many beautiful lands. Accuracy and agility are to your advantage. Focus on observing the map, operate quickly, and enjoy beautiful effects. Moreover, don't forget to use boosters to fly further.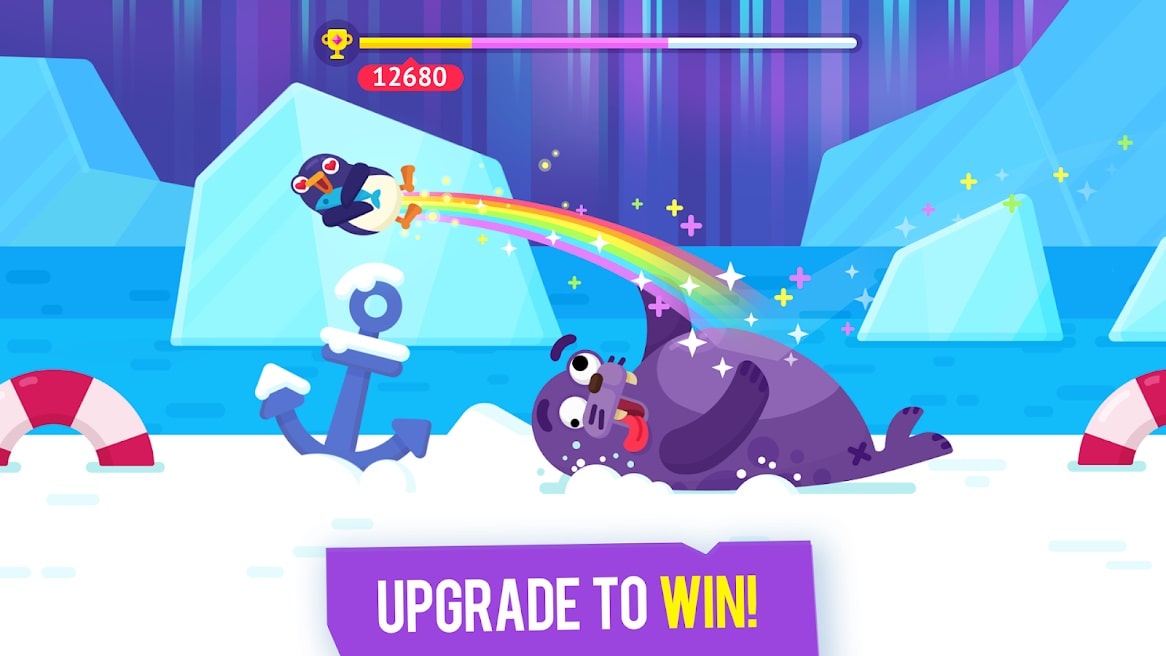 Explore many different lands
The penguin adventure in Bouncemasters will span many lands. You can only discover them when you reach a certain distance. The farther you fly, the greater the chance of discovery. It's a chance to see fresh white snowfields, hot deserts, mysterious jungles, and more. Each land is designed with a characteristic ecosystem. For example, you will see dozens of cacti in the desert, seagulls, and snow in the arctic, and countless trees in the forest. And what is more interesting?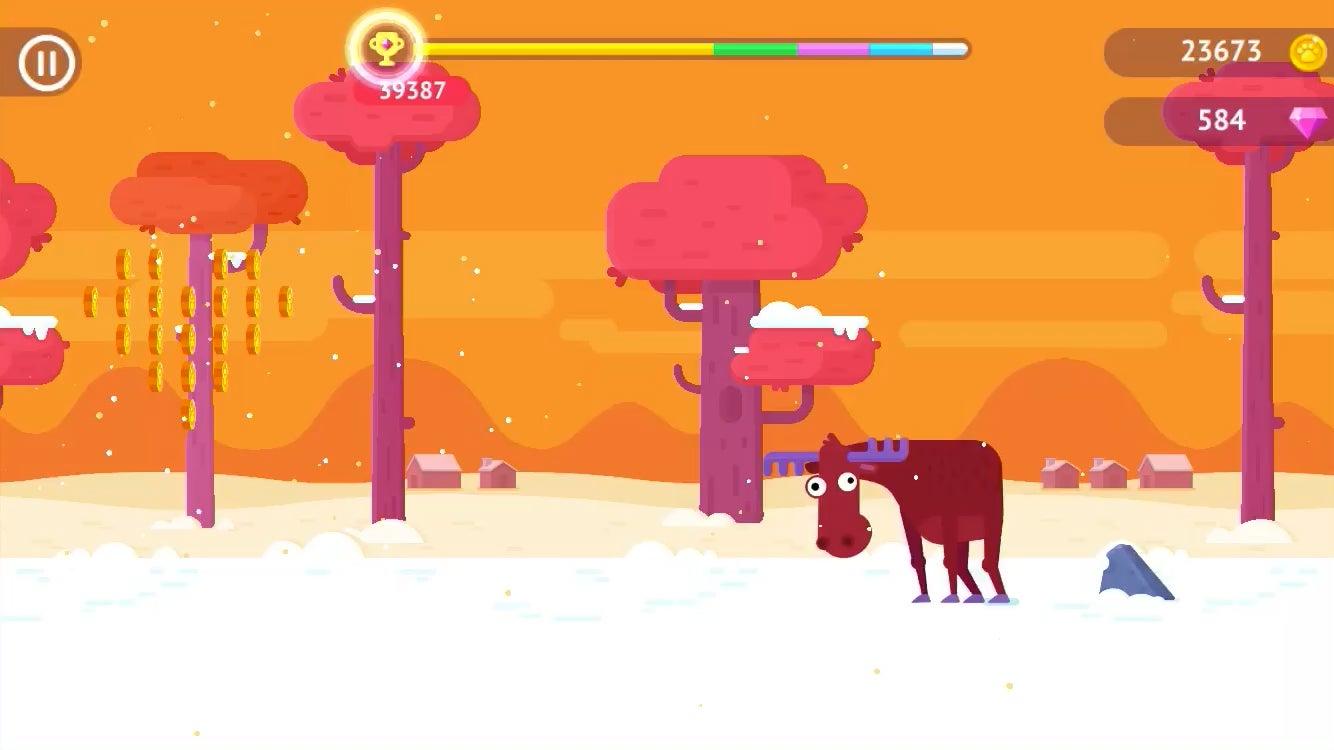 Upgrade to score higher
So do you want to fly further to explore more? There are many ways to improve your performance. You can upgrade your penguin and polar bear. Each character has its own attributes such as speed, healing, attack power, accuracy, and more. By spending money on upgrading these properties, you will have more advantages. Upgrades and turns are unlimited. Upgrade often and test your strength in new turns.
Besides upgrading, you can also customize the character. In the game store, you will find unique skins for characters and tools. Specifically, you can unlock a new stick like a shovel, golf club, lollipop,… or new costumes for penguins and polar bears. Also, spend money to buy useful boosters. They will help you to earn more bonuses for higher achievements. You might even break the world record for the longest flight.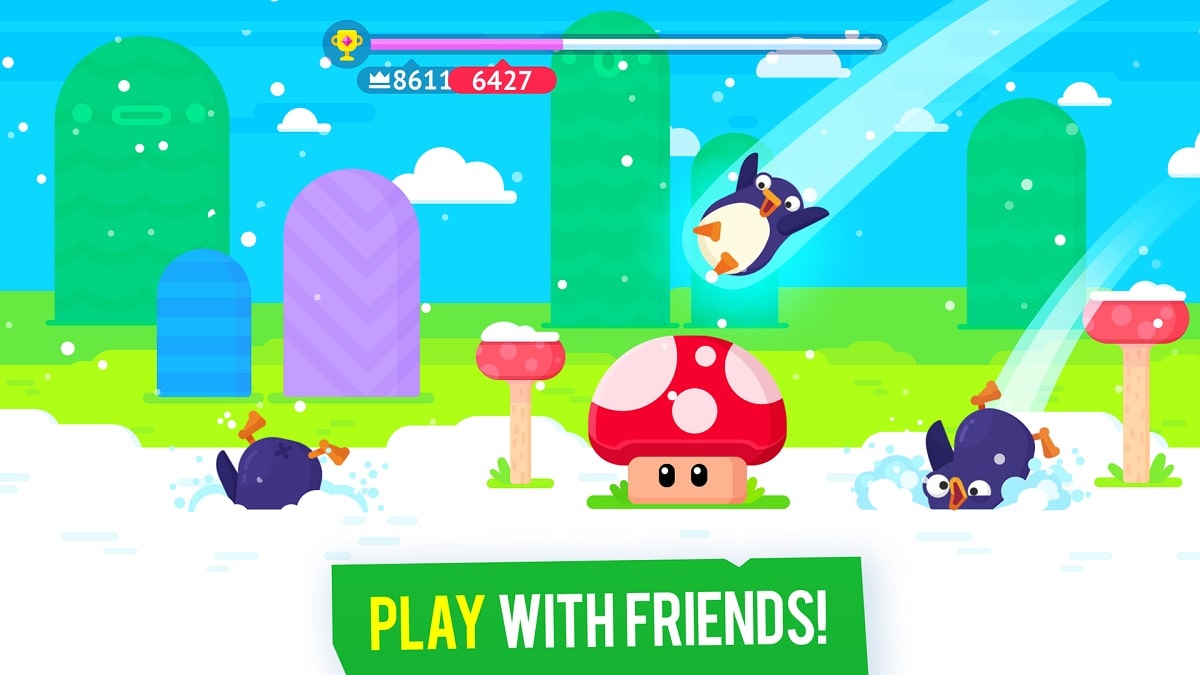 Lovely cartoon design
This game can make every gamer fall in love with its lovely design style. It offers funny animal images like penguins, polar bears, seals, dolphins, deer, deer, and more. Besides, the game context is equally diverse and designed with colorful colors. You will have the opportunity to explore many different areas during your flight. The collision effects in the game are also quite vibrant. The background music is gentle but gives endless inspiration.
MOD Feature of Bouncemasters
MOD Menu
Vip unlocked
unlimited money gems coins
free shopping
So do you want to immediately download Bouncemasters to your phone? Just tap the link in this article to download the game for free. Then you can enjoy endless adventures with fun characters. You can even play with your friends. Don't hesitate to challenge your friends and prove your skills.