Bully: Anniversary Edition is an action role-playing game from the famous publisher Rockstar Games. This game has the same gameplay as the GTA series but is exploited a new theme. Instead of talking about the underworld, this is where you'll discover a school called Bullworth Academy. There are quite a few problems going on here, and school violence is one of the most serious. You will play as a student at this school and explore its problems. The game allows you to act and behave freely according to your ideals. Play it your way!
Download Bully: Anniversary Edition – Role-playing game in the open world
If you've ever played GTA, you'll recognize the familiarity of Bully: Anniversary Edition. These two games are originally from the same publisher and have similar gameplay. But in this game, you will play as Jimmy Hopkins – a high school student. He is disgusted with the rules and the way teachers handle school violence cases. Therefore, he always harbored the intention of developing new rules for this place. And you will help him do it. You can gather like-minded students to strengthen your forces.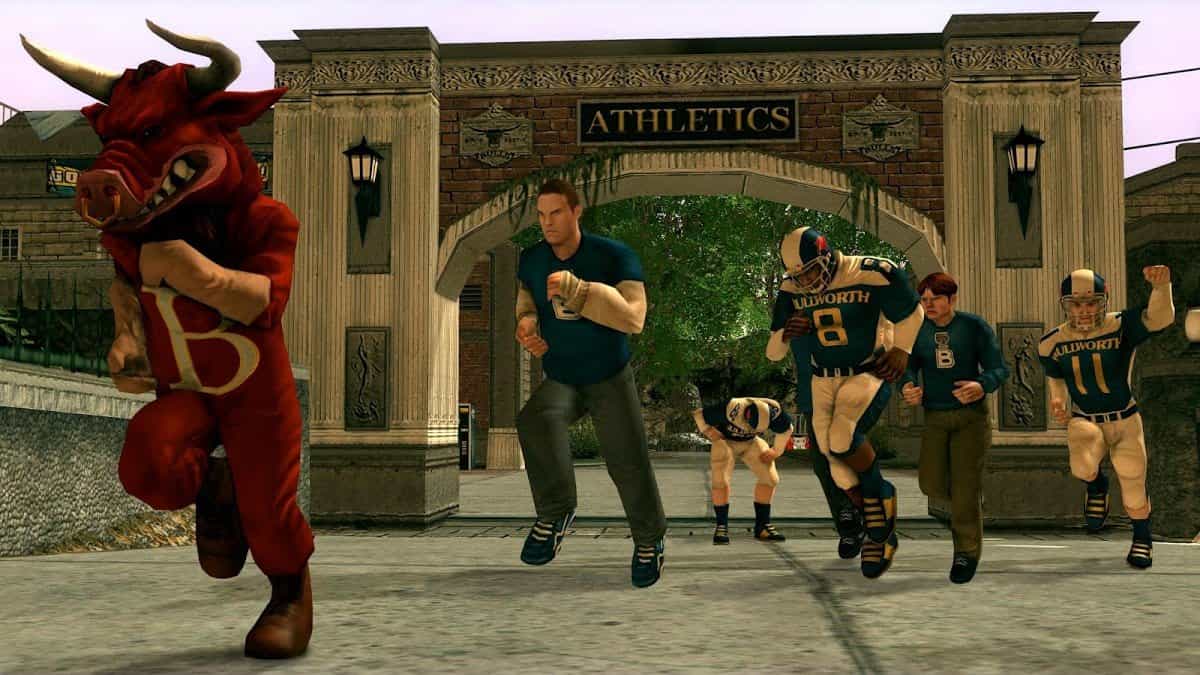 Explore Bullworth School
This game simulates the entire Bullworth school scene in many areas from the classroom to the campus and many others. This is an opportunity to explore the school and participate in a variety of activities. You can go to class to study, do experiments or poke fun at teachers and friends. Or you can go to the gym to play basketball, wrestle, jog, skateboard, etc. In addition, the game also has other interesting activities such as math quizzes, English exercises, experiments on Frog Anatomy, and more.
As can be seen, the most popular activities in school are available here. So you will have the opportunity to experience real-life learning. However, you have another option – become a thug and lead student gangs. You can do a lot of tricks to tease others and even hit the council. Furthermore, you have the right to drop out of school and go somewhere on campus or explore the streets. In other words, there are no limits here. And you get to choose how you play, how you act, where you go, and who you want to interact with.
The intuitive and flexible control mechanism
Like GTA, Bully: Anniversary Edition is well-built in control. The control system will be intuitively displayed on the screen and change flexibly depending on your actions. For example, if you play basketball, you can pass the ball, throw the ball, run, hit the basket, etc. Or when doing the experiment, you can hold the tools and interact with them in many ways. When driving, the game will provide a virtual steering wheel, accelerator, and brake. Just tap the corresponding virtual buttons to act your way.
Thanks to that, all activities in this game are very close and realistic. The game also offers third- and first-person perspectives, allowing you to try out a variety of styles. A third-person perspective is often better because it allows you to see the whole scene in front of you. Interactive actions in this perspective also feel smoother and more intuitive. Besides, you can use the minimap to locate and observe the surrounding environment. There doesn't seem to be a shortage of features for you to get the most out of your experience.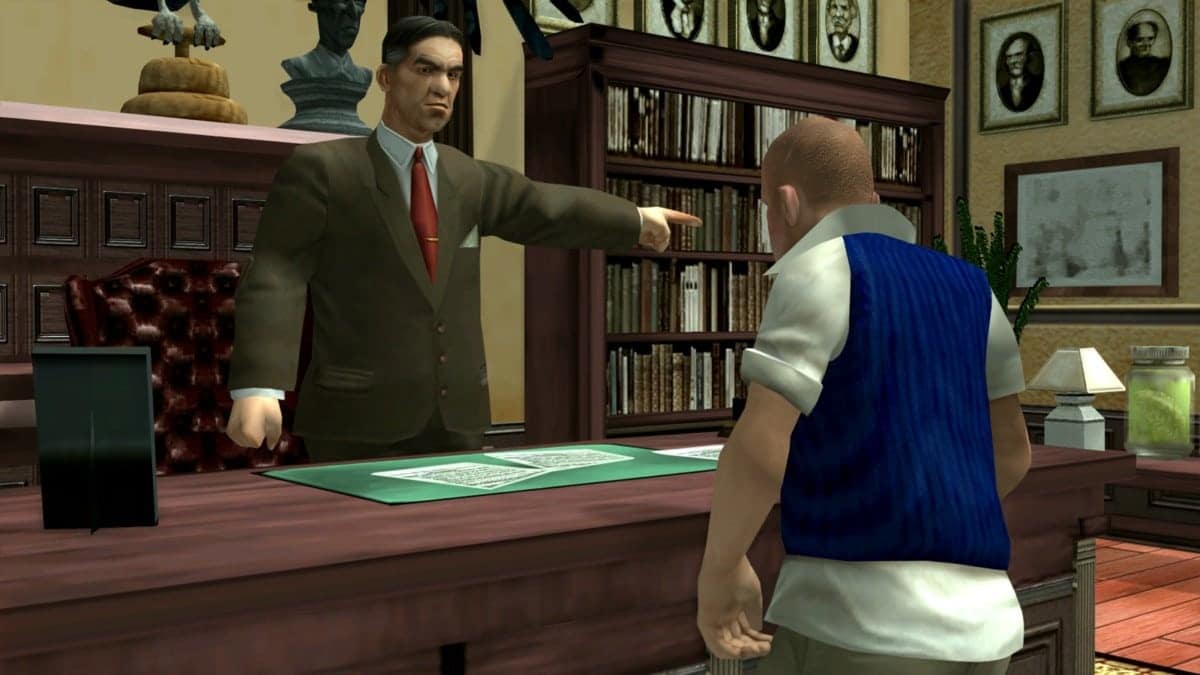 Diverse vehicle system
Inheriting the variety and refinement from the GTA series, this game offers a variety of unique vehicles to explore. Specifically, you can skateboard, drive a car, race a sports car, rob a police car, and more. Each car model will have its own characteristics in terms of speed, acceleration, and engine. So choose the right vehicle model for each of your action plans. Normally, you are only allowed to ride a skateboard on school grounds. But you should also try driving a car there to discover interesting penalties for you.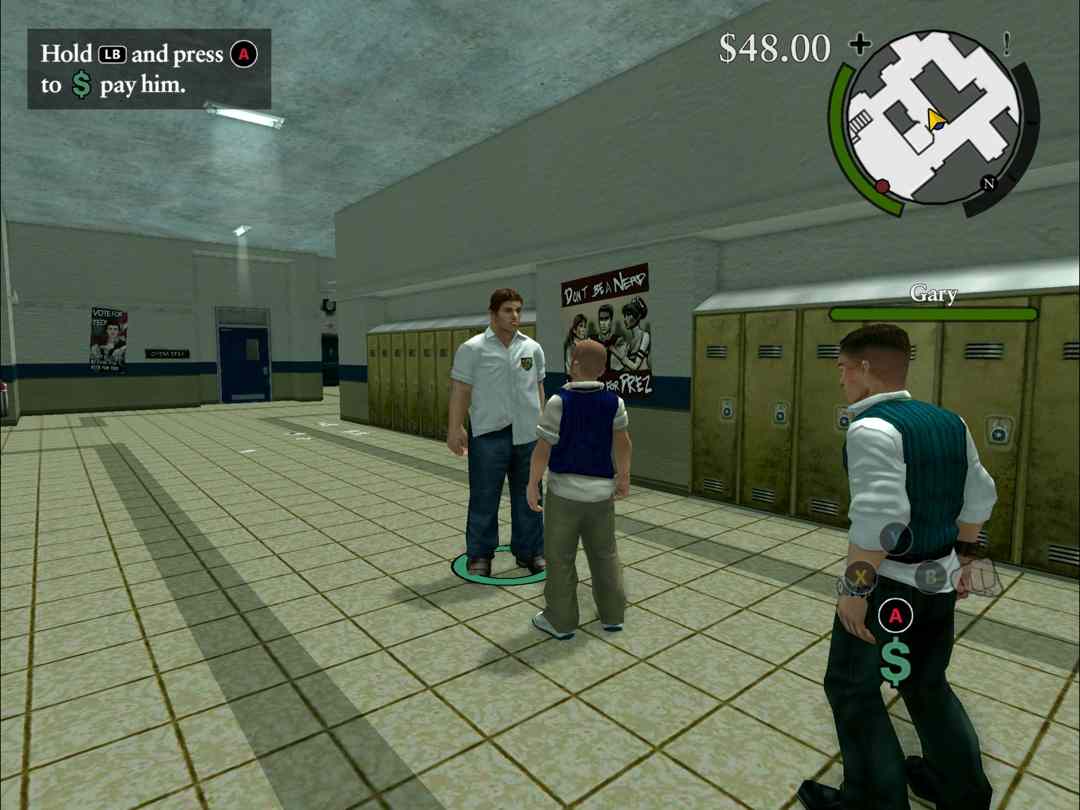 Realistic and vivid 3D design
Everything in this game is well-designed and detailed. The virtual world with 3D design offers a variety of beautiful scenes from schools, streets, suburbs, and more. Each area has scenes, people, and crowded vehicles, making life close to reality. Besides, the character image is also carefully polished to bring a real immersive feeling. The manipulations and movements are also quite smooth.
So what are you waiting for without playing Bully: Anniversary Edition right away? This game will give you the feeling of free and liberal action just like GTA. But it has a whole new story for you as a high school student. Lots of interesting activities are waiting for you to discover. Be the kind of student you want to be in the virtual world here.