Do you love cars and are interested in automotive mechanics? Come to Car Mechanic Simulator 21 to satisfy your passion. This is a 3D simulation game exclusively for mobile phones. Here, you will have the opportunity to learn how to repair and fix the cars at the customer's request. The game will bring a 3D repair interface with an extremely detailed design. Thanks to that, you will see and get close to each part and module on the vehicle. Furthermore, you will decide for yourself how to replace the parts. You can also test drive the car on the track after completion.
Download Car Mechanic Simulator 21 – Learn how to become a car mechanic
Epic racing games will satisfy the passion of racers. But simulation games like Car Mechanic Simulator 21 will be a favorite for those who want to be a mechanic. This game will give you a series of exciting tasks from car wash, engine repair, brake, and suspension to new skin replacement and more. Accompanying each task is an attractive reward from your own customers. And you will have the opportunity to unlock many new parts, new cars, and more interesting missions.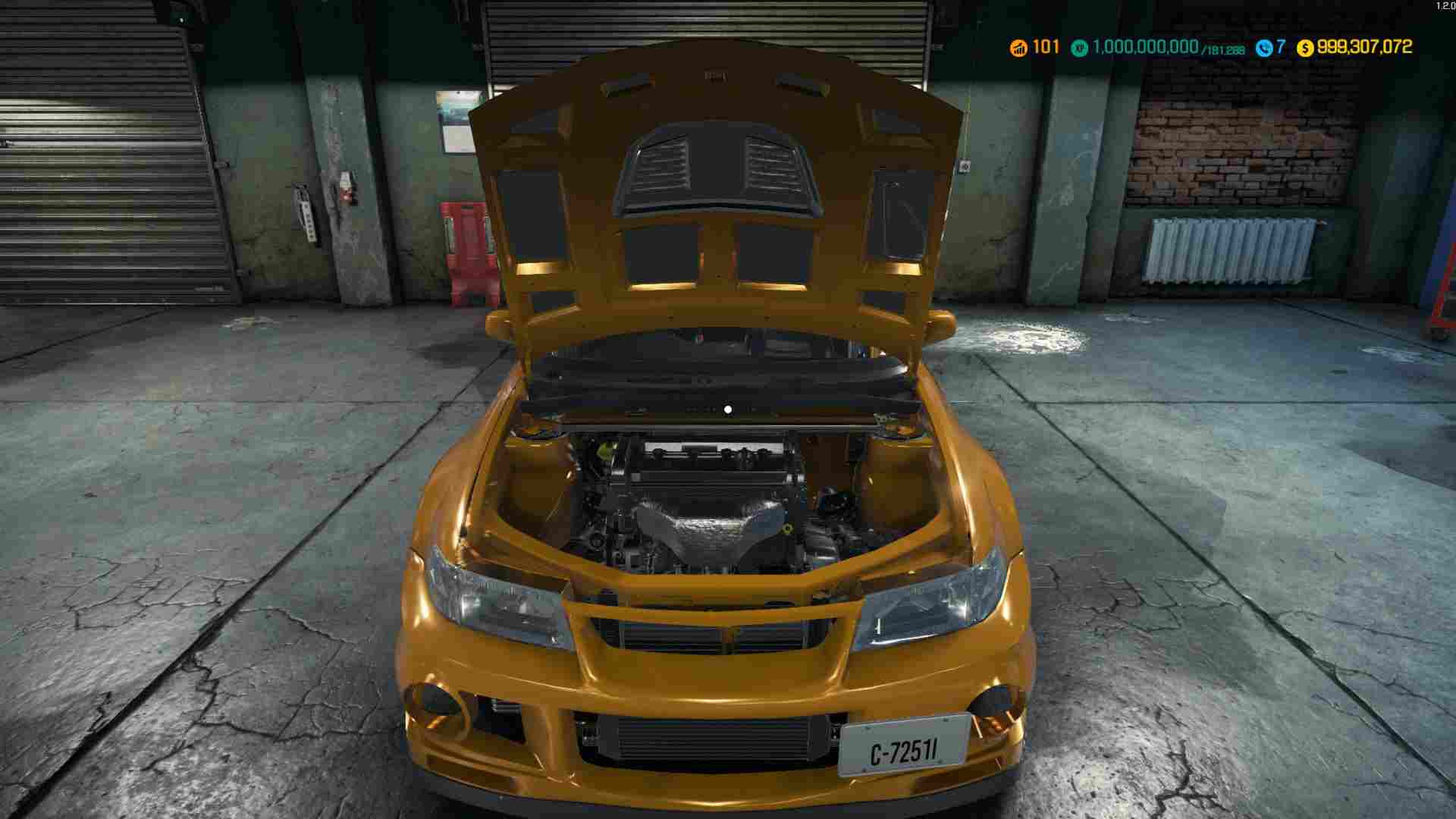 Complete car repair missions
To become an auto mechanic, you need to practice the easiest tasks. You can easily find broken cars in the garage or through orders. Next, start the process of checking from the outside in to find the errors that need to be fixed. If it's just an external fault, you can simply remove the dirt and rust, put in the filler, repaint the car or replace the skin with a new one. There are dozens of tools that will help you do this.
But what if it's the car's internal fault? You need to touch parts like the engine, brake, exhaust, suspension, transmission, cylinder, air filter, cam gear, ABS module, and more. The game will provide a 3D model of each part for you to check and repair. For broken parts, you need to go to the store to find a new one. Then, assemble the new parts in the correct position to fix the car engine. Finally, you need to test the car on the track to see how well it performs after the repair.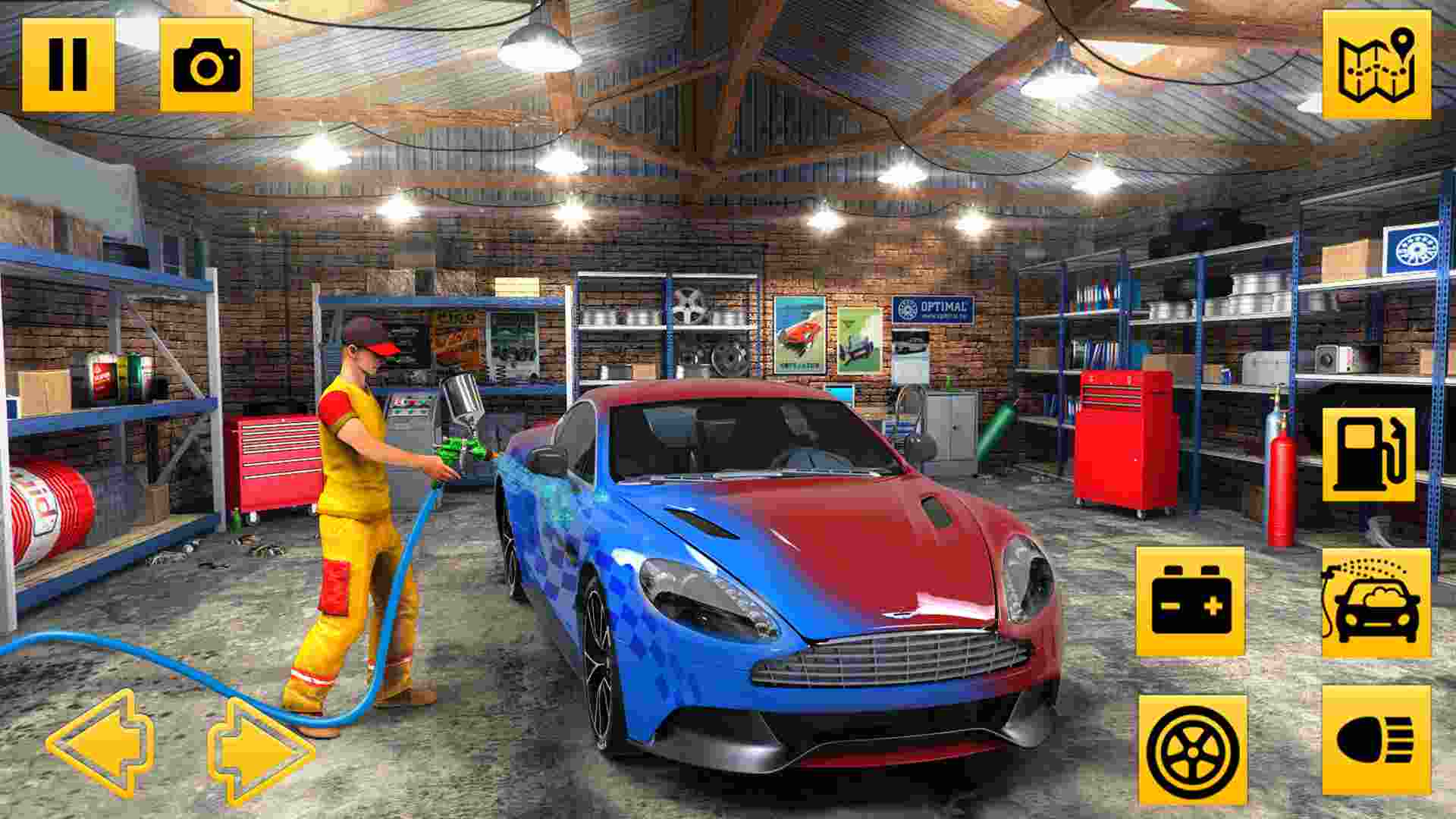 Test each car on the track
Don't rush to deliver the car back to your customer in Car Mechanic Simulator 21. You have up to 24 hours to test drive the car and see what has been fixed. This is also your chance to try driving the best cars on the track. To drive, you only need to master a few key operations. Specifically, two arrows are used to navigate, and the brake and accelerator are used to control vehicle speed. You just need to combine these virtual buttons to drive through the stages, collect checkpoints and hunt for rewards.
Unlock more
As the level progresses, the game gives you access to a lot of new content. Firstly, you can get more orders as the mechanic gets better. It's your chance to see a wide range of cars from famous brands, such as Haltbar Swing, Onyx 428, Ursa Veteris, Ursa MX, Oxyxen, Katagiri Aiomx, and more. Each car will have its own unique design and engine. You will feel their extreme engine sound when you test drive on the track.
Besides, each car will be designed with a different appearance and engine structure. Moreover, the fault in each vehicle is also different. So every time you receive a new order, you will have a new task, unlike any previous quest. You will go through the car repair and remediation process with other steps, requiring adaptation, not memorization. This is the element that makes each mission in this game always interesting. And you will feel like a professional auto mechanic.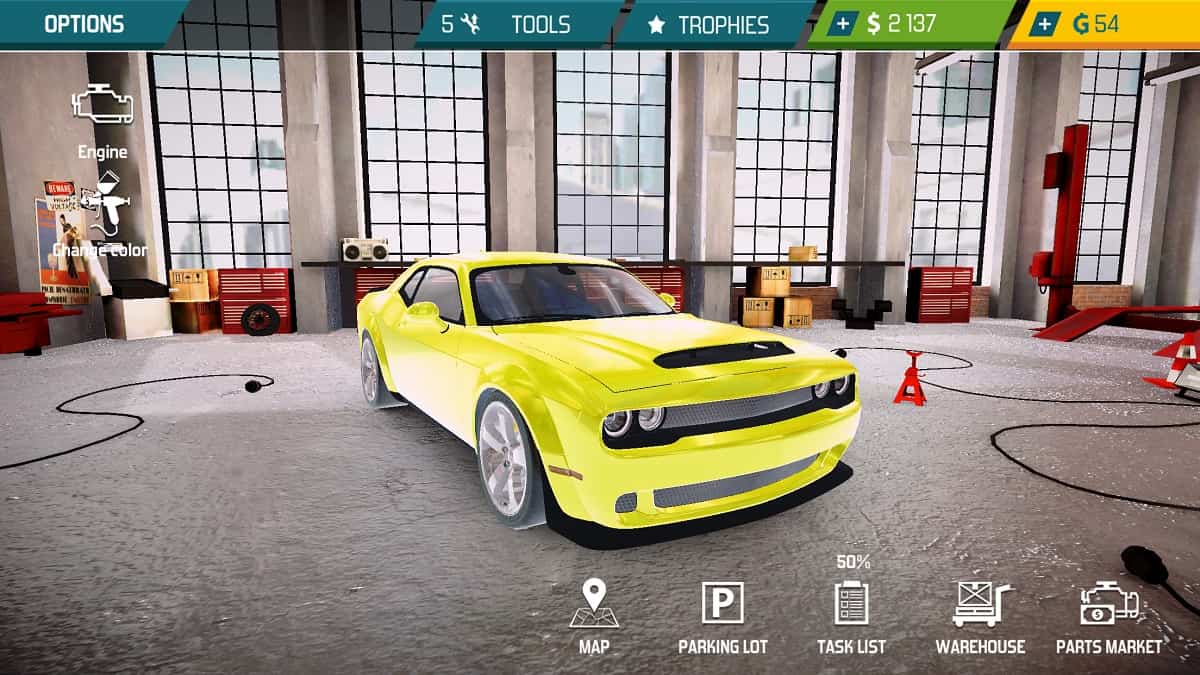 Realistic and detailed 3D graphics
This game is well-invested in terms of graphics. Thanks to that, it brings an incredibly realistic 3D car repair space. All parts of the vehicle are described in detail on the screen. You can even touch even the smallest parts, zoom in and out, or rotate the view. Every touch feels as realistic as when you are actually repairing a car. Moreover, the feeling of driving on the track also brings great excitement.
Overall, Car Mechanic Simulator 21 deserves to have on your phone. This game is the ideal place to learn about car mechanics for all types of players. You don't need to be a mechanic to join this game. The game will give you missions with instructions to help you get used to everything. So are you ready? Download the game and start the process of becoming a car mechanic from now on.