City Island 3 follows the previous two installments in the 3D city building series. But this game will bring you a new place – between the islands. You will have the opportunity to build the coastal city of your dreams. You will have a vast resource to do this, from houses and roads to malls and more. But every decision is up to you. How would you build things? Form villages and upgrade them to megacities over time. Not only do you build according to your preferences, but you also need to create favorable conditions for the inhabitants of the city.
Download City Island 3 – Build a beach city 3D simulator
If you are a fan of the City Island series, then City Island 3 is an interesting choice for you. This third part is similar to the first games in terms of gameplay but brings new space and resources. In other words, you will have the opportunity to discover and create new cities. It can be a complex or a wealthy, affluent megacity set among beautiful islands. Not only one island but you can also unlock many new islands. On each island, you will build an empire in your own way.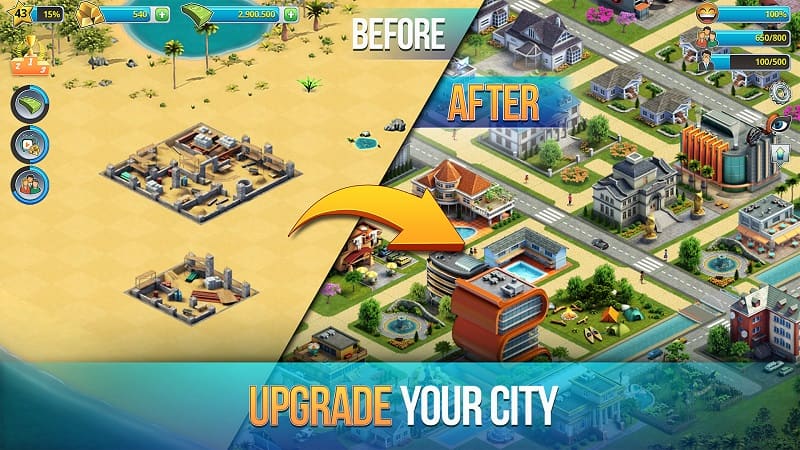 Combine everything your way
At the beginning of the game, you will receive instructions from another person. It was an experienced older contractor. That way, you'll know how to get used to things and have your first few building ideas. Basically, your job is to unlock buildings and place them on the island. It could be homes, malls, hospitals, dormitories, schools, military facilities, sports centers, and more. However, you don't have all of them from scratch. When reaching a certain level, the game will automatically unlock new buildings.
You just need to touch the works you want and place them anywhere. This game does not limit your creativity in the construction process. However, you need to consider many different aspects when building any building. For example, commercial centers should be located in densely populated areas, and factories or processing facilities should be located near the supply source. Moreover, you need a convenient transportation system to promote transportation and trade.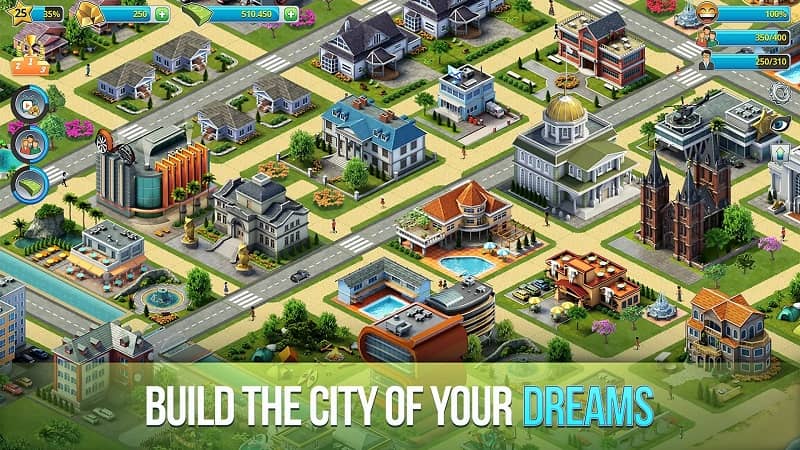 Build a convenient transportation system
There are 3 types of roads available in City Island 3 , including walkways, sand roads, and canals. In each location, you need to choose the right type of road. For example, if the project is located close to the beach, you can choose a sandy road to connect to the sea. On the contrary, if the project is located in a residential area, the walking path is the most convenient. Each type of road will be suitable for the corresponding vehicle type. The footpath is reserved for vehicles such as cars, trucks, etc.
The rationality in the way the transportation system is built will determine the development of the city. Buildings cannot make a profit if they cannot interact with each other. Furthermore, your city needs good roads to boost the economy and jobs. Think of the convenience for the city's citizens because they are the main source of labor. All in all, your simulated seaside city isn't just for sightseeing. It is a virtual but real city and can develop more.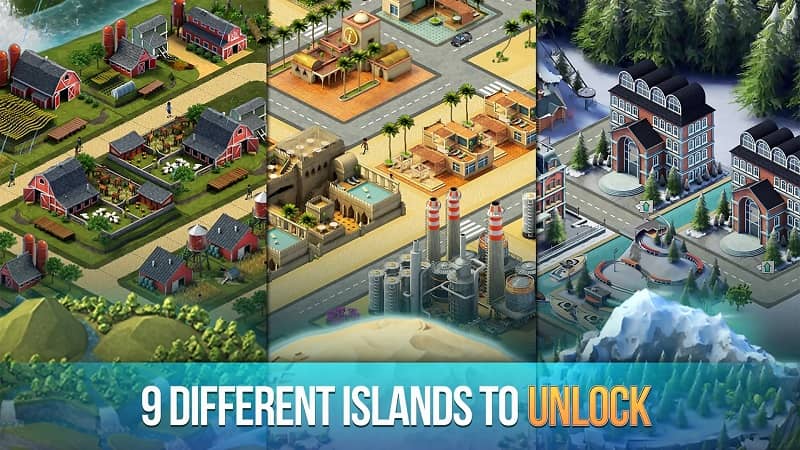 Unlock new islands
This game offers more than 9 different islands. Each island has its own unique natural features, suitable for many types of cities. So you can not only build cities on the island with flat terrain and favorable nature. Alpine, snowy, or even volcanic islands are still places to create megacities. Of course, on each island, you can build your own empire. Take advantage of the terrain and climate to create beautiful cities.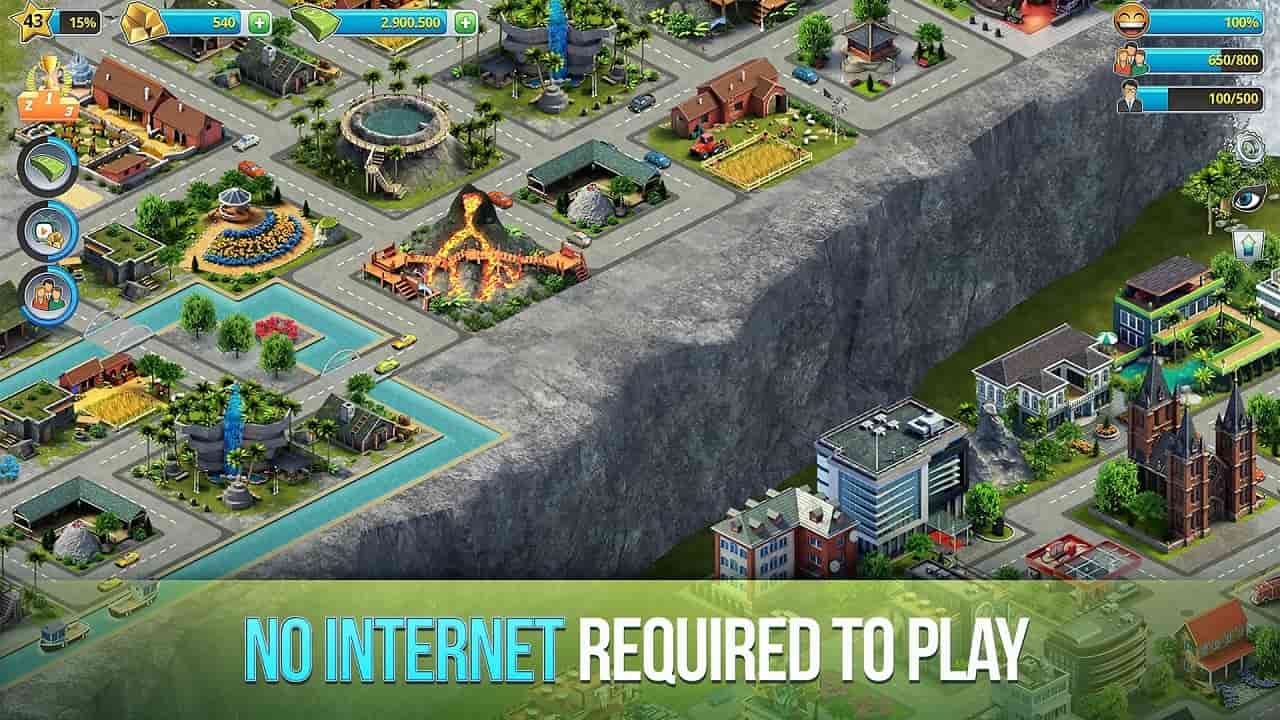 Realistic and vivid 3D design
Like the previous two parts, this game still retains the 3D design style. This style vividly depicts everything in the simulated seaside city. Buildings, roads, and nature appear unbelievably realistic. Moreover, every detail is designed with natural colors, creating a realistic, colorful urban atmosphere. The construction operations are also very smooth. You just need to touch the screen to build things and enjoy the results.
MOD Feature of City Island 3
MOD Menu
Unlimited money
Unlimited gold
max level
all unlocked
Don't hesitate to download City Island 3 and enjoy the city-building process. This game offers a wide range of resources for you to be creative in your own way. Let's combine everything to create the most affluent and bustling urban areas. You can do this even offline, what could be better? Now is the time to create dream seaside cities.