City Island 5 is the 5th installment in the city building simulation series. This game will give you a new space where you can build everything to create the city of your dreams. There seems to be no limit to this experience. You have the right to unlock hundreds of buildings, structures, and streets anywhere on the island. Moreover, you can upgrade everything to your liking, as long as you can afford it. This build can happen either online or offline. But if you connect to the internet, you will have a chance to visit your friend's city.
Download City Island 5 – 3D city-building gameplay
In this 5th installment, City Island 5 will bring many new features. It is a new atmosphere on beautiful islands and new buildings are introduced for the first time. But the gameplay of the game remains the same as the previous parts. It's simulation gameplay – city building with 3D design. This gameplay does not require too many complicated operations or strategies. But you will feel great relaxation in this idle design and construction process.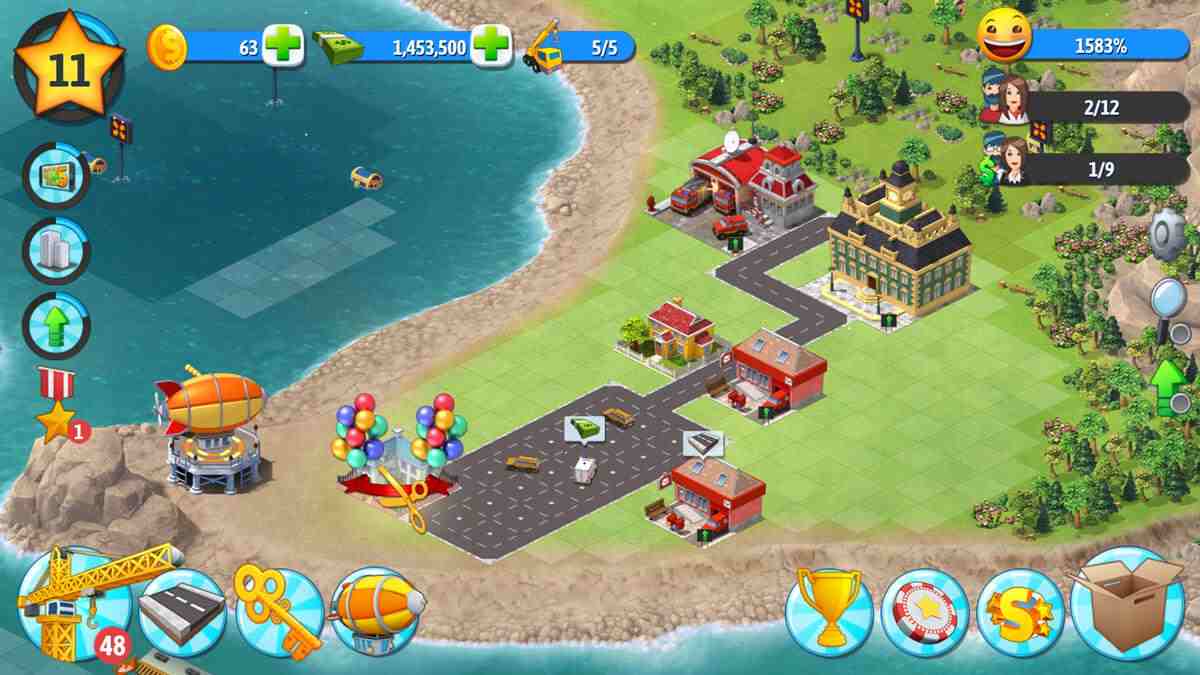 Build everything from scratch
At the beginning of the game, you are taken to a small and deserted island. There aren't any buildings here yet, and now you'll build what you want yourself. With a modest initial amount, you can only unlock a few low-end cottages. But you not only build houses but also build roads to develop traffic. Over time, buildings will generate profits so you continue to unlock new ones. As you reach new levels, you also gain access to more buildings.
There are hundreds of different buildings to add to your city. It can be level 4 houses, high-rise buildings, apartments, hotels, eateries, restaurants, town halls, stadiums, and more. The more expensive the buildings, the greater the value they bring. But to maximize profits, you need to place them in favorable positions. For example, hotels and restaurants should be near the main road or city center. You should also invest in the transportation system to promote the movement of goods and improve the economy.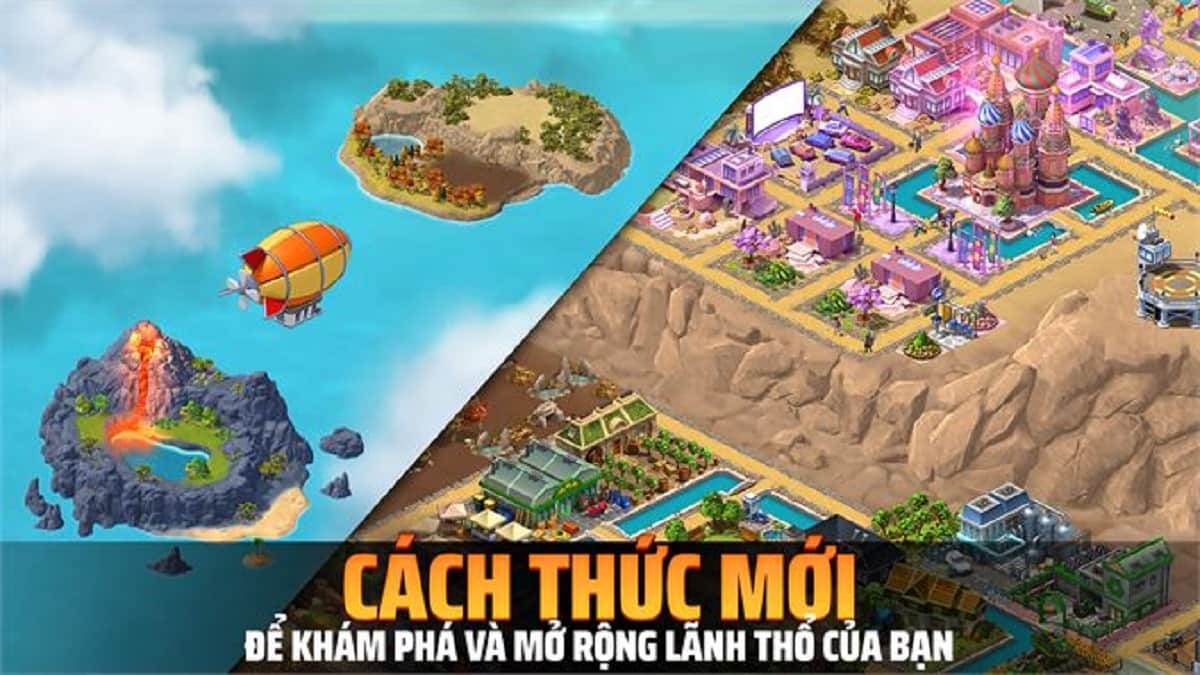 Explore and upgrade many islands
In City Island 5 , you don't just explore a single island. There are dozens of islands with different ecosystems for you here. When you reach a certain level, you will have access to the new island. It can be a tropical island, a desert island, an arctic island, a lava island, etc. Each island has its own unique natural characteristics, from which its own cities are formed. So you can design many types of cities on these islands. Be creative non-stop to create famous cities.
Besides, the island upgrade process seems to take place without limit. In other words, you can upgrade the cities on the island to any level. From a small town, you will turn it into a big town, city, and bustling metropolis. Thereby, your island will undergo evolution from a wild place to a crowded, rich place. Small buildings will gradually be replaced by high-end apartment buildings; small stadiums will become leading sports centers; low-end hotels will become luxury resorts, … What could be better?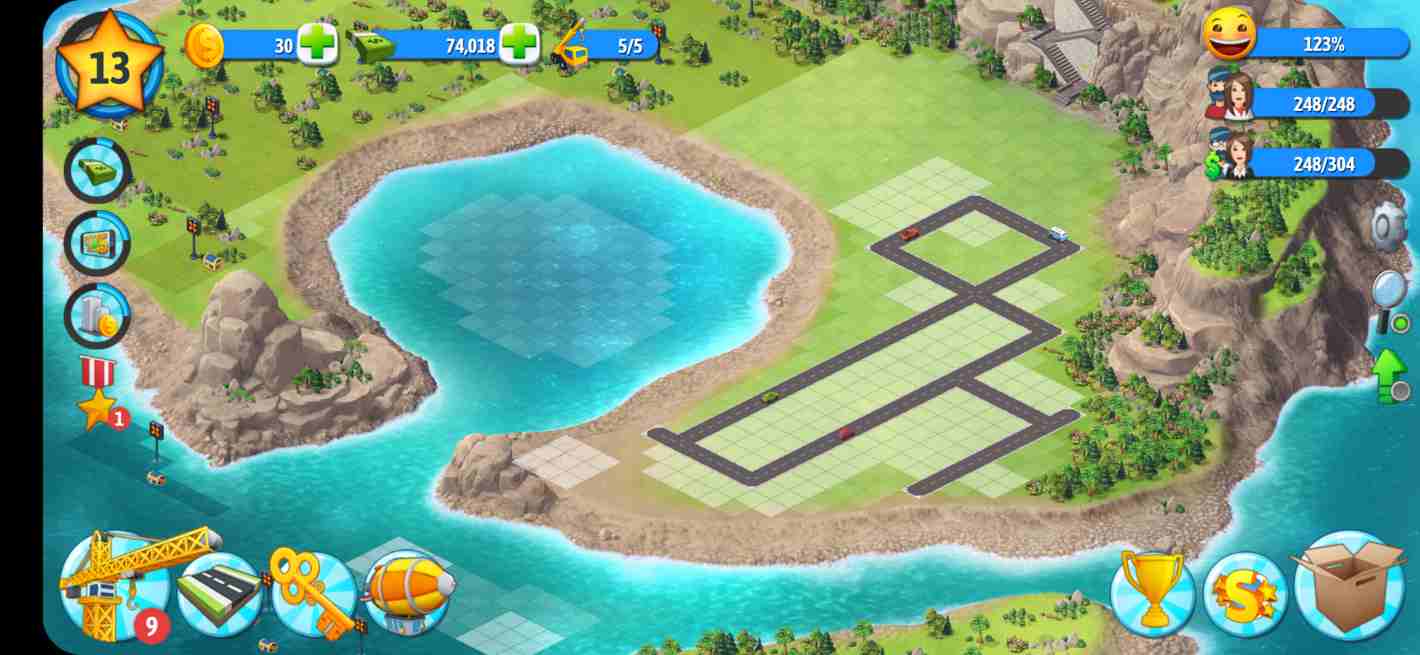 Participate in featured events
This game can run even offline so you can play it anytime and anywhere. But you should play when you have an internet connection because there are dozens of exciting events waiting for you. With online mode, you can visit friends' islands, go on treasure hunts, share resources with others, and more. These are all activities and events worth trying out. So don't hesitate to join your friends online and hunt for exclusive gifts from events.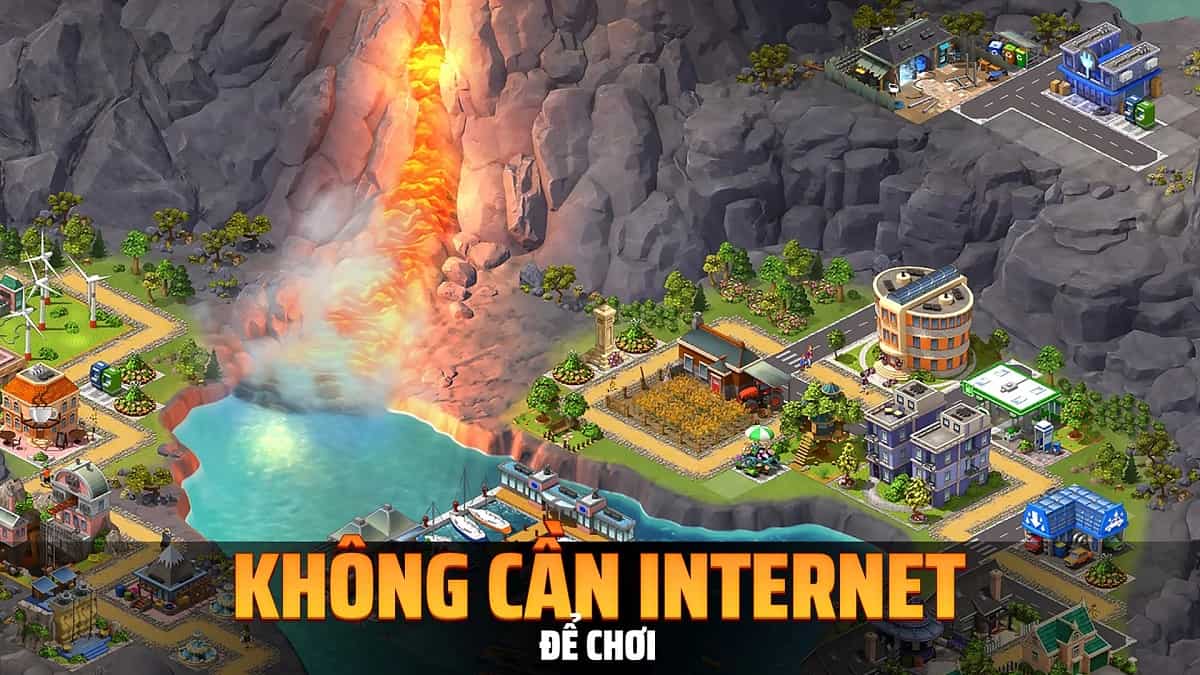 3D graphics for realistic visuals
Like the previous installments, this game is built with 3D graphics. With high-quality graphics, it offers a great experience on the phone. Most of the details such as buildings, roads, and people,… are vivid and realistic. You will see everything as it is in real life when viewed from any angle. Moreover, the experience space is always bright and colorful. The music is gentle, bringing great relaxation.
MOD Feature of City Island 5
Mod Menu
Unlimited money gold
level max
Hack vip
free shopping
Don't hesitate to download City Island 5 and enjoy the city-building experience. This is the time for you to unleash your creativity and create the city of your dreams. What kind of city do you prefer, small or crowded and prosperous? Make your ideas come true today. There are hundreds of unique buildings to add to your city.