Get ready to return to the Jurassic era in Dino Bash and join the hilarious war between humans and dinosaurs. This war stems from humans stealing eggs from dinosaurs and making these giants angry. But you will not join as the human leader and against the dinosaurs. On the contrary, you control legions of dinosaurs and ancient reptiles to destroy humans. An interesting plot, isn't it? The gameplay mechanics are also very simple and addictive. So this game will really make you unable to ignore it. Get ready to join the epic war, travel to prehistoric times, and rewrite the earth's timeline.
Download Dino Bash – Epic dinosaur wars
The setting of the game takes place in prehistoric times when dinosaurs and ancient reptiles had the upper hand. But their lives are turned upside down by the arrival of Caveman. Humans crave giant dinosaur eggs to satisfy their hunger. Thus, they angered the most ferocious dinosaurs and waged the greatest war of the Jurassic period. In this situation, you need to lead an army of dinosaurs against human ambitions. You will do it by gathering dinosaur warriors and using weapons. Just tap and swipe on the screen to do it, but the key to victory is strategy.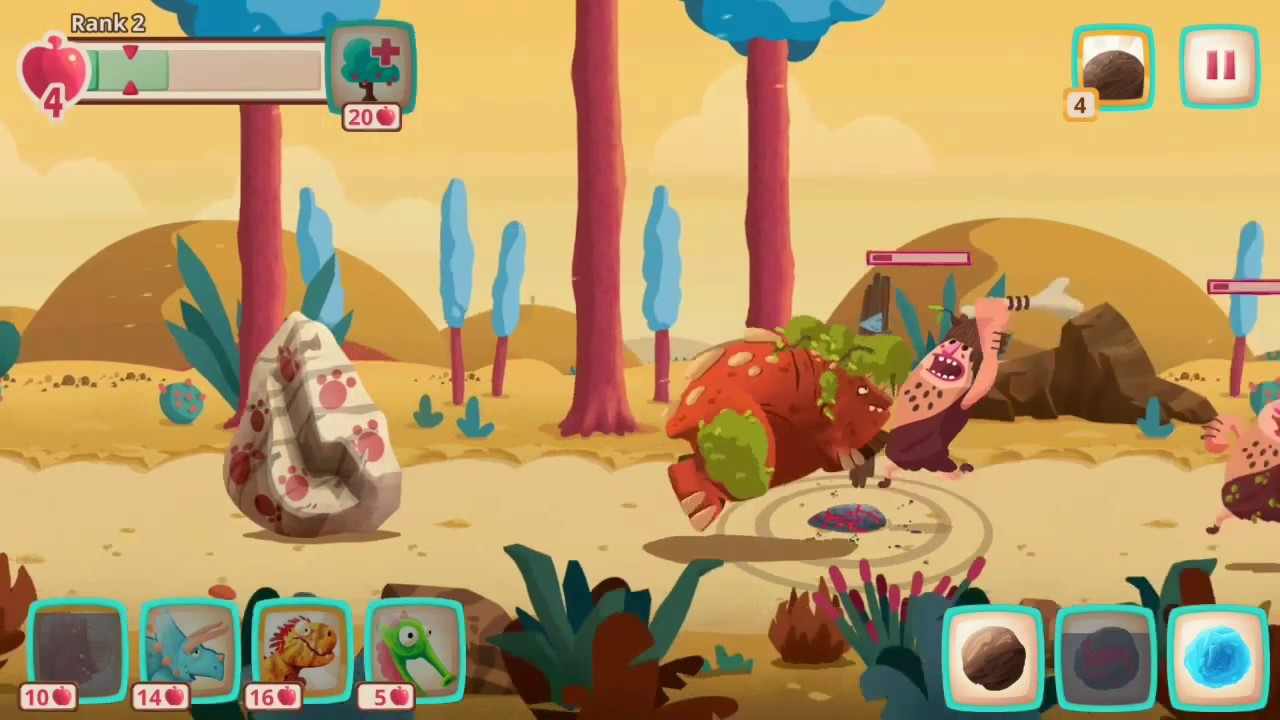 Show your strategy
So, the main content of the game is war. Humans will enter the place holding the dinosaur egg from the right side of the screen. Your legion of dinosaurs will approach from the left. Just like that, these two forces attack each other, using all kinds of moves and skills to gain an advantage. To defeat humans, you need a strong enough squad and flexible weapons. In the early stages, your enemy is only one or two weak people. But later on, the humans gathered in groups with dozens of weapons in their hands ranging from spears, arrows, bows, swords, stones, and more. You have to upgrade your squad with dinosaur warriors and more modern weapons.
In the war, your job is to recruit warriors and aim. Just click on the respective dinosaur cards to call them to the battlefield. For skill, you also just need to click on the weapon card and choose the target to shoot. But the number of warriors is limited, and each weapon card also needs a certain time to cool down. Therefore, you need to adjust the time to gather them properly to defeat humans. The wars are increasingly complex with increasing scale. It's your chance to improve your strategy, level up, and earn more bonuses.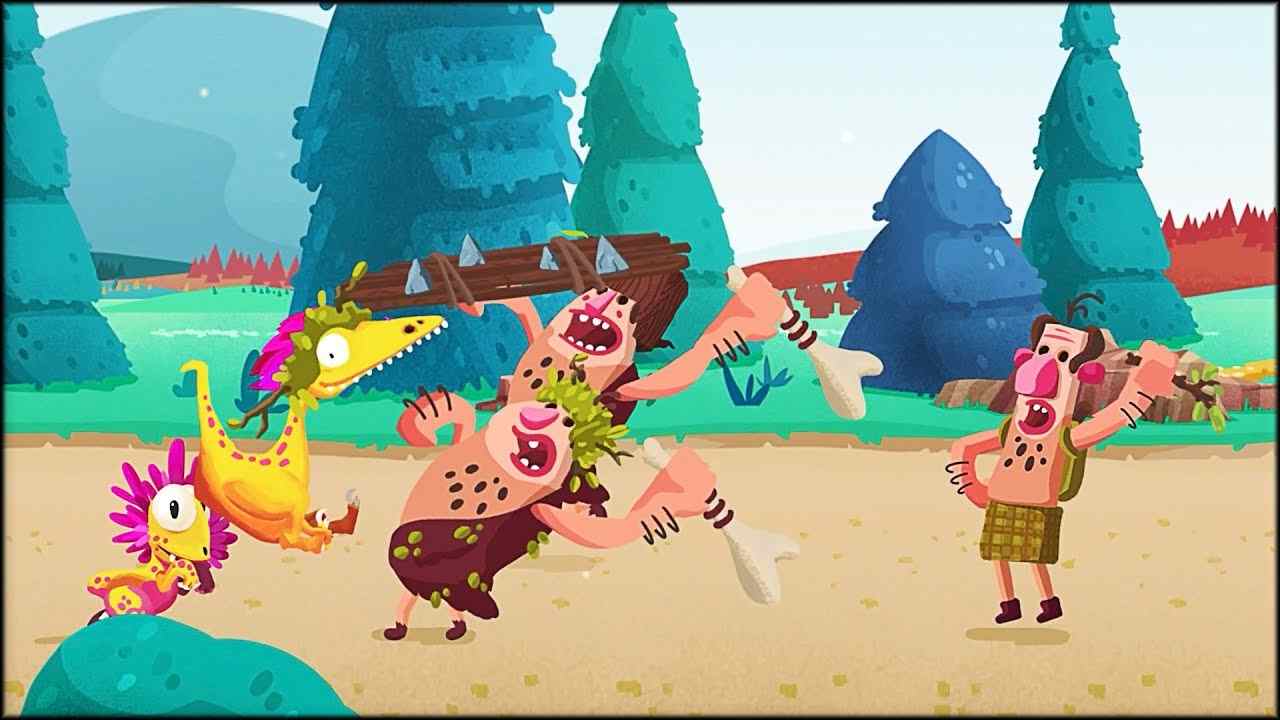 Unlock and upgrade dinosaurs
Dino Bash will make you overwhelmed with an extremely diverse collection of dinosaurs. They can form a powerful army of T-Rex, Triceratops, Raptors, and many other savage dinosaurs. Of course, you won't be able to unlock them in the first place. You will use small dinosaurs and some rudimentary weapons to conquer the wars, thereby earning bonuses and unlocking more. With many warriors available in the collection, you will have hundreds of strategies to create the most powerful squads. Over time, you can even upgrade each dinosaur warrior to improve its Attack and HP. Just like that, you will soon own an invincible dinosaur army.
But dinosaurs are not enough, you need more advanced weapons. You can unlock big rocks, volcanic bombs, ice rocks, hidden traps, blizzards, bait eggs, and more. Each weapon will have a different effect on your fight. But by combining them with each other and with dinosaurs, you will cause a real storm on the battlefield. Weapons can also be upgraded to improve cooldown and damage. There are no limits to hinder your progress.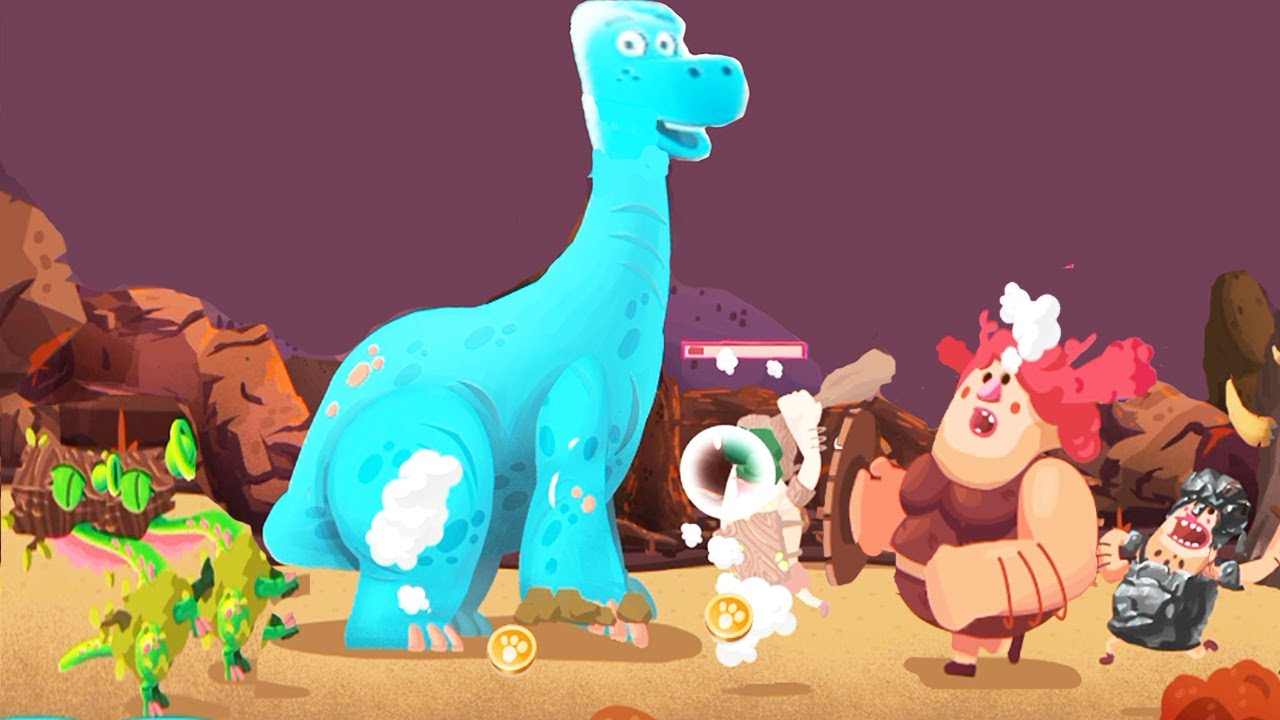 Diverse backgrounds, funny images
The great war in the Jurassic will last for centuries depending on your strength. It will lead you to many places from dreamy fields to dark dungeons, volcanic paths, snowy lands, and many other locations. Everything is designed quite neatly, bringing a beautiful battlefield landscape. Dinosaurs and humans are also depicted vividly. They look extremely funny and sarcastic, bringing you joy and friendliness. The combat effects and background music are pretty cool too.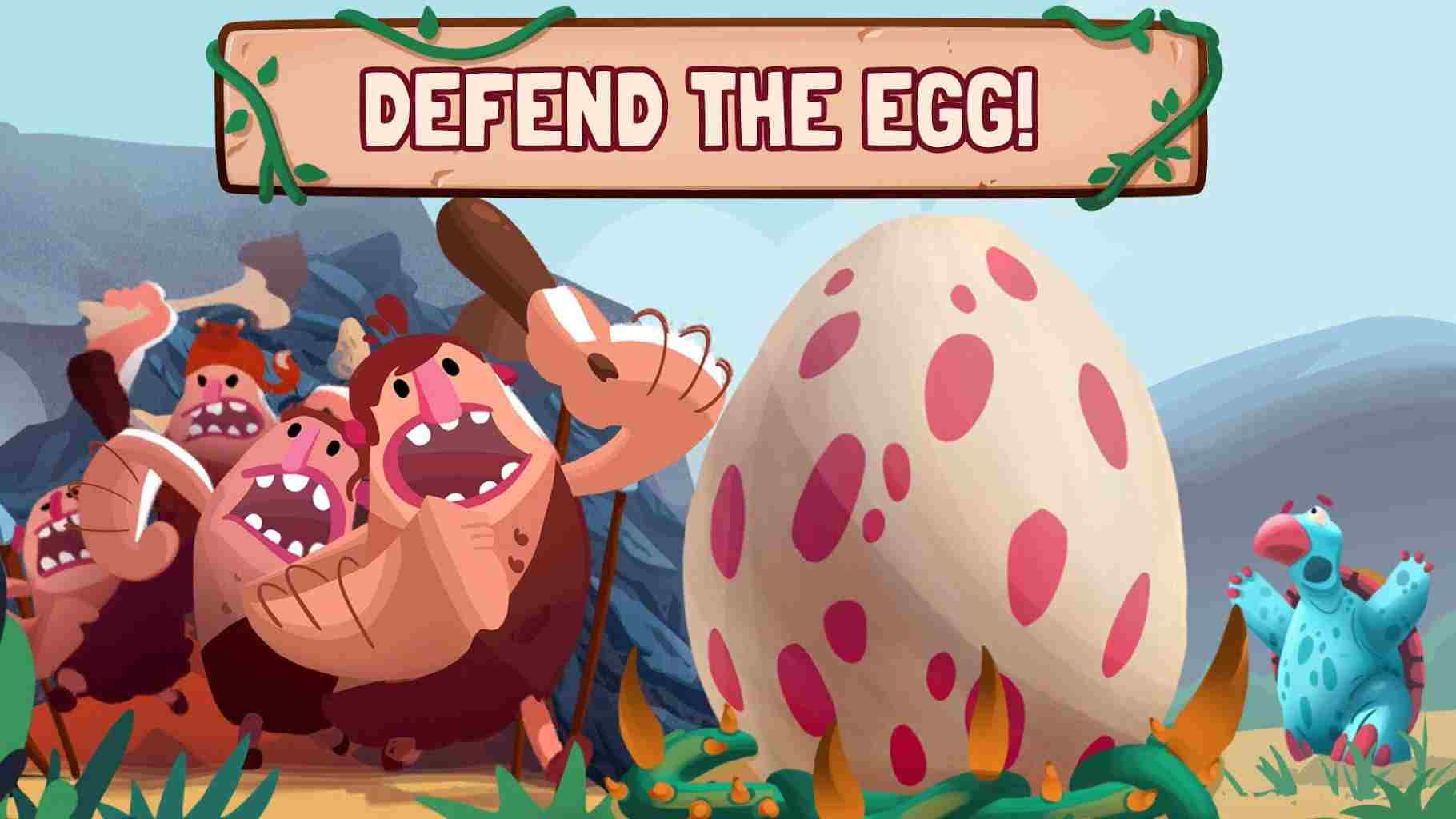 MOD Feature of Dino Bash
MOD Menu
Unlimited apples
Unlimited gems
Unlimited money
free shopping
Overall, Dino Bash is a good and fun game. Although designed with simple visuals and idle gameplay, it still gives you epic battles. Recruit your favorite dinosaur warriors into those battles and defeat the hated humans. Your strength comes from your formation strategy and aiming skills.