Home Design Makeover is an exciting mobile game. This game allows players to unleash their creativity and experience designing and decorating apartments, houses, and dream homes. In-Home Design Makeover, you will play the role of a talented interior designer. You receive assignments from customers and complete decorative projects. You will be challenged with different puzzles and design tasks, from choosing colors, furniture, and lighting to building and customizing the space. The ultimate goal is to turn them into perfect and beautiful homes.
Download Home Design Makeover – Become the best designer
Home Design Makeover is a challenging journey. It is for players who are passionate about interior design. You need to combine a range of skills and creative thinking. First, you must have a keen ability to recognize customer requirements. Every customer has their idea of their dream home. Your task is to listen and understand their wishes. Then, it would be best to turn those ideas into reality by choosing the right furniture, colors, and styles. It's not just about arranging furniture. You need to know about interior design and architecture to ensure that everything will be harmonious and suitable for the space. You also need to be able to create unique and creative details. This makes each home a fantastic work of art. In addition, you need to update interior design trends regularly. Always look for ways to improve your skills. You can learn from online information sources or other gaming communities.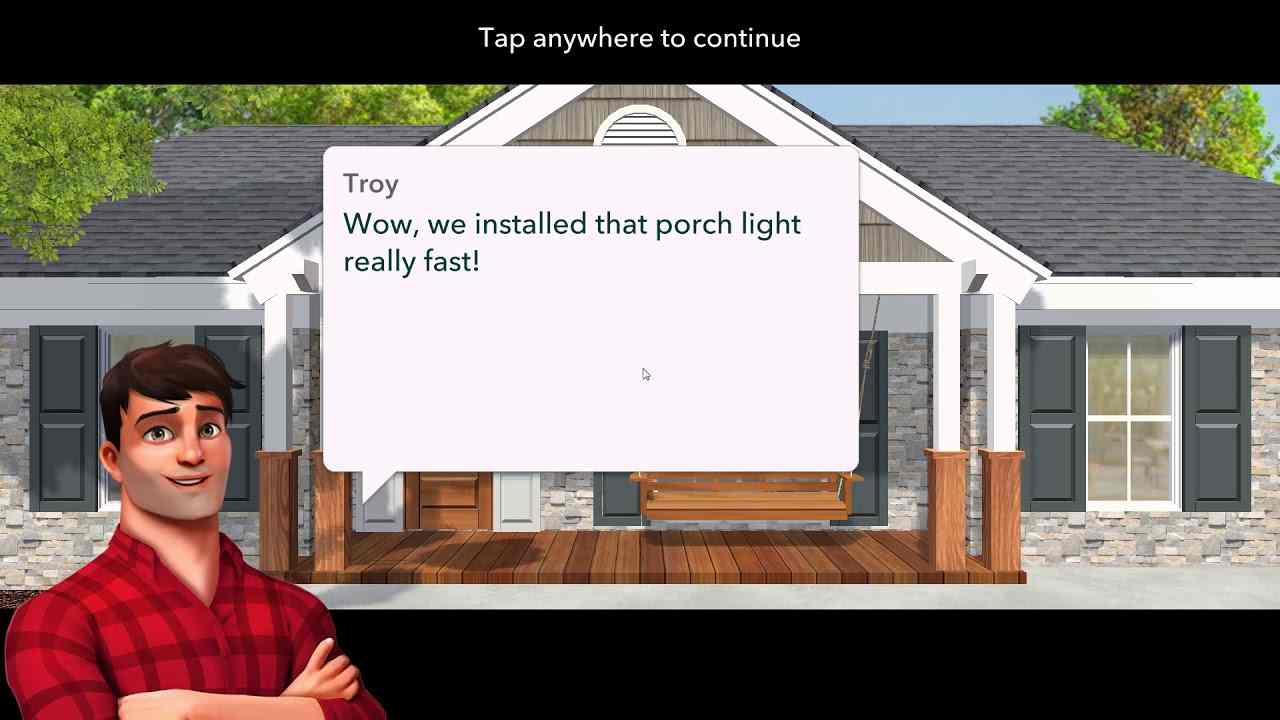 1000 match 3 puzzles
The match-3 puzzle in Home Design Makeover requires players to combine at least three items of the same type to remove them from the board. This usually occurs in a scene containing furniture, decorations, or interior items that must be removed to complete the task. Players must use good strategies and combine items intelligently. Thereby creating optimal combinations and achieving the specific goals of the game screen. Not just part of the game. Puzzles also play an essential role in collecting bonuses and resources needed to improve and decorate apartments. Success in solving puzzles means collecting lots of money and valuable items. They will help you upgrade your living space and make each condo a masterpiece.
Serving customers
Players will be introduced to one or more customers with unique needs and requirements. Each customer has his or her personality and style. The customer service process includes selecting interior items, decorations, colors, and designs that suit the customer's preferences. Players must use design thinking and creativity to create impressive living spaces. When you complete a level and fully meet the customer's requirements, you will receive bonuses and experience points. This helps you progress further in the game. However, this task requires you to understand and sympathize with their wishes. In addition to creating beautiful living spaces that suit your customers' requirements, you must also manage resources and budgets intelligently. Adequate spending capacity will meet timely needs.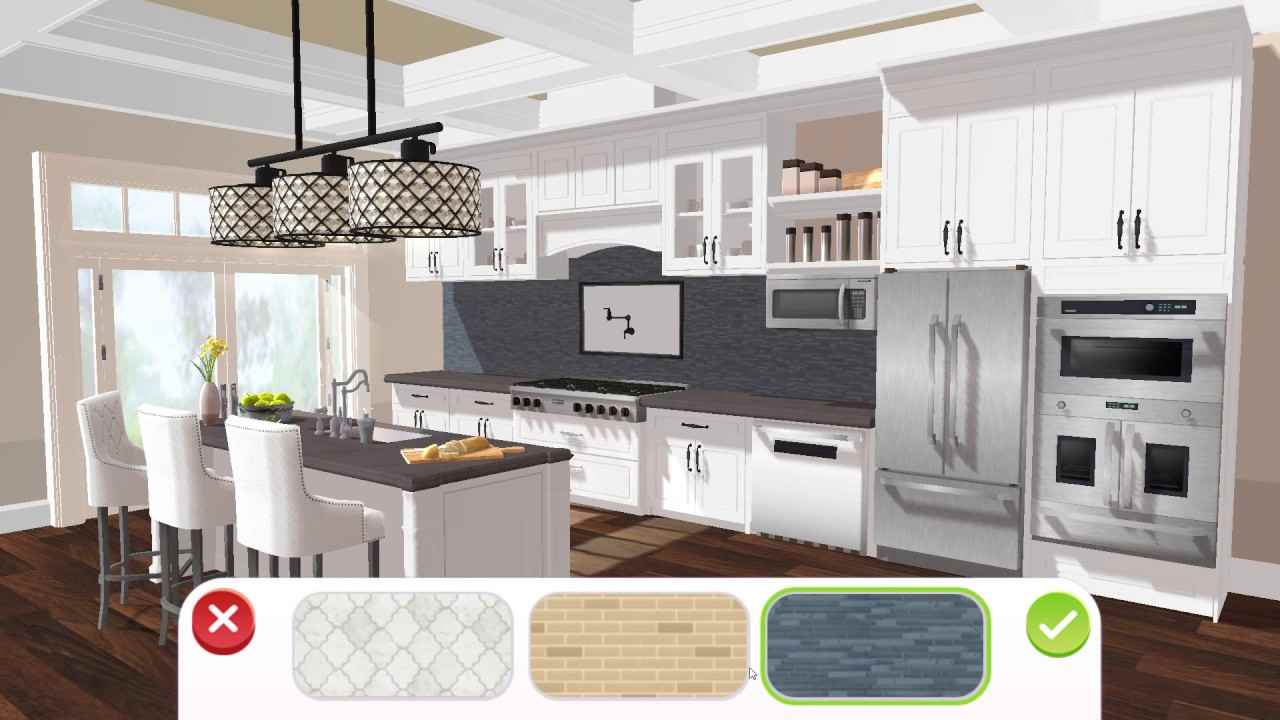 Update content regularly
Each update usually brings a series of new furniture and decorative items. This gives players more options. Thanks to that, you can create designs that suit each customer's style. Regular updates can expand the space. Players will have more apartments and projects to implement. You will have the opportunity to experiment and apply different design ideas. Updates often also add limited-time special missions and events. Players can participate to earn extra money, experience points, and rewards. This encourages players to return to the game often.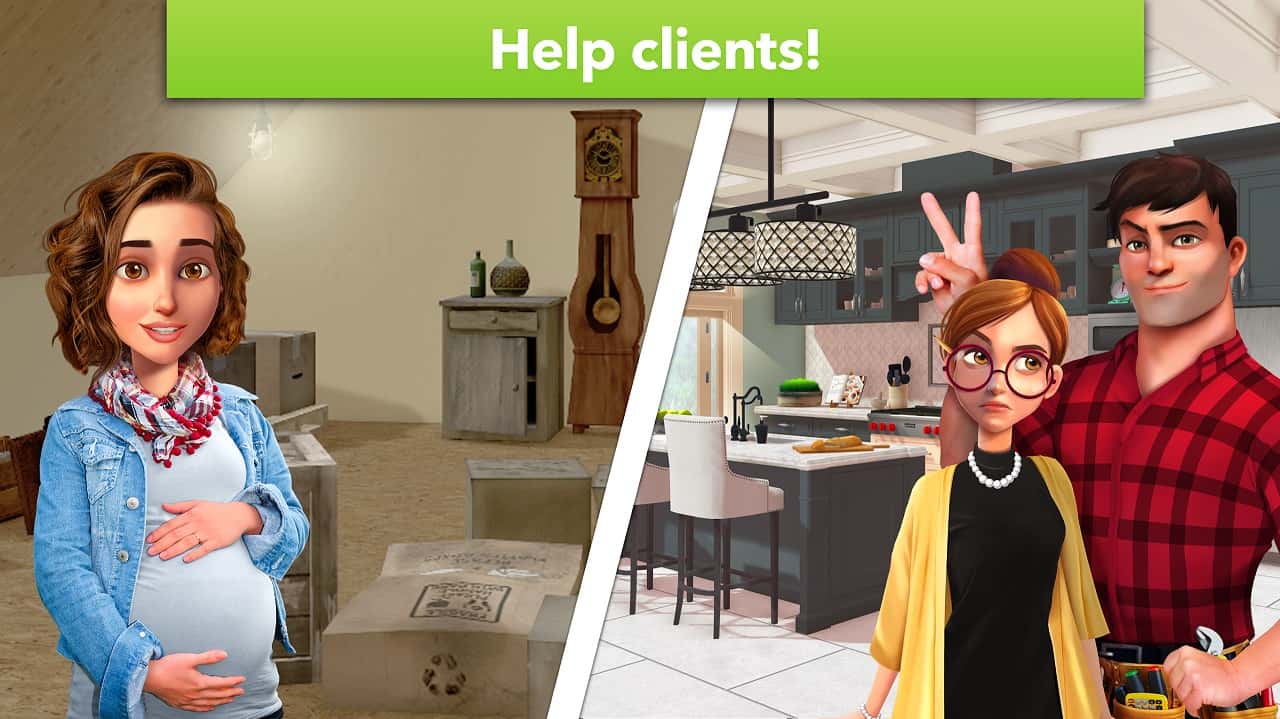 The game has sharp graphics and bright colors. It creates an engaging gaming experience. Home Design Makeover is a good choice for those who love interior design and decoration. The game will satisfy your creativity in creating unique houses. Join MODLMH on a decorating and design journey in Home Design Makeover today!