Ever thought of running a national basketball team? Now it's time to do it in Idle Five Basketball Tycoon. This is a basketball simulator combined with an idle management element. You will play as a coach of your own basketball team. Your job is to create the strongest team with professional basketball players. At the same time, you will manage the financial aspect of the club through decisions. What tournaments will you participate in, how will you train your players and how will you increase profits? Show you are a great strategist!
Download Idle Five Basketball Tycoon – Idle basketball club management
Idle Five Basketball Tycoon is built with super idle "swipe and tap" gameplay. But this is what makes it so attractive. You will not need to do too much but still easily complete the tasks. At the same time, you will witness the cash rush from the operation of the dream basketball club. What was more amazing? This game not only impresses with its humorous gameplay but also with its lovely cartoon design. Moreover, the soft music will help you relax every time you open the game and enjoy it.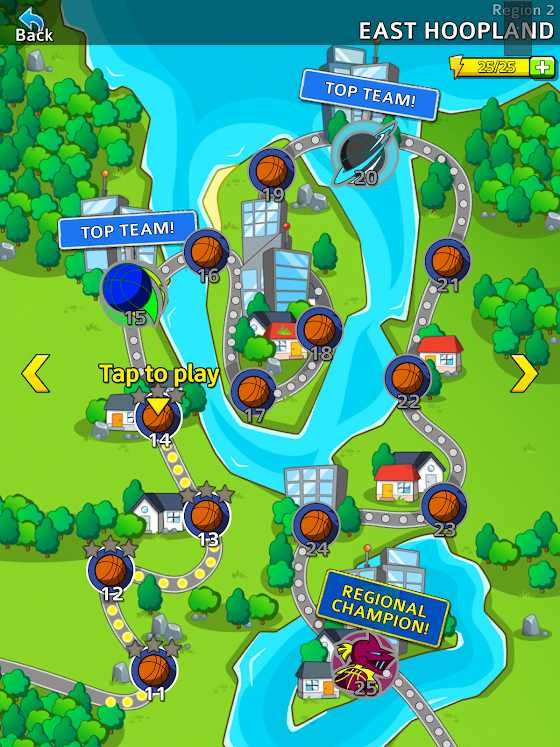 Create your dream basketball team
At the beginning of the game, you will receive support from the assistant. She will help you understand your role, then you have the power to decide everything. Basically, your main task is to establish, build and manage the basketball team. It could be a team from famous clubs like the New York Kings, Los Angeles Bakers, and more. It is you who will name the club, recruit players and coach them. Each player has his own skills and plays a certain role in the squad.
So how to combine them together effectively? Take a look at the stats in each player's profile. Each player has their own stats and skill sets including active and passive. You can click "Train" to train them, thereby improving their stats. At the same time, when reaching a certain level, players will have new skills. You can also unlock an unlimited number of players to freely create a squad. Remember, a basketball squad in this game has only 5 players.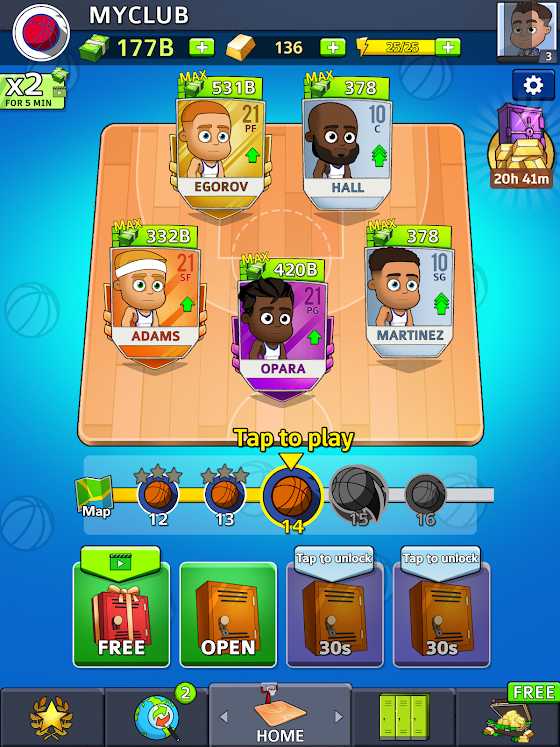 Join idle matches
After forming the squad, you will bring them into the matches in the Idle Five Basketball Tycoon. Just click "Play" to enter any basketball game. All matches take place within a certain time. During that time, gamers just enjoy the game without doing too much. The players will automatically throw the ball into the basket, dribble, steal the ball, and more. When the energy bar is full, you can click on the corresponding player's card to activate their special skill.
The matches will be increasingly difficult, of course. Your opponents will become more and more intelligent and talented. But you also have more opportunities to upgrade your basketball squad. You can use bonuses to unlock new players, upgrade players and train them. Or you can trade with sponsors for more investment budget. Make wise decisions in every situation to become even richer.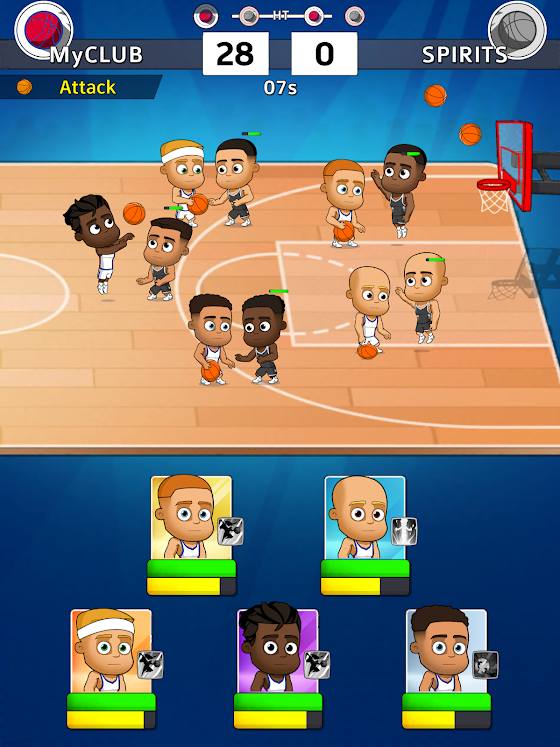 Customize your player
With the money earned from competing, you can customize your basketball team. The game offers unique items like clothes, shoes, and more. Don't hesitate to choose your favorite items and make the basketball team more professional. Then you can share the top 5 most talented and impressive players with your friends. What could be more enjoyable than receiving admiration from others? You also have a chance to get promoted to the basketball team of your dreams.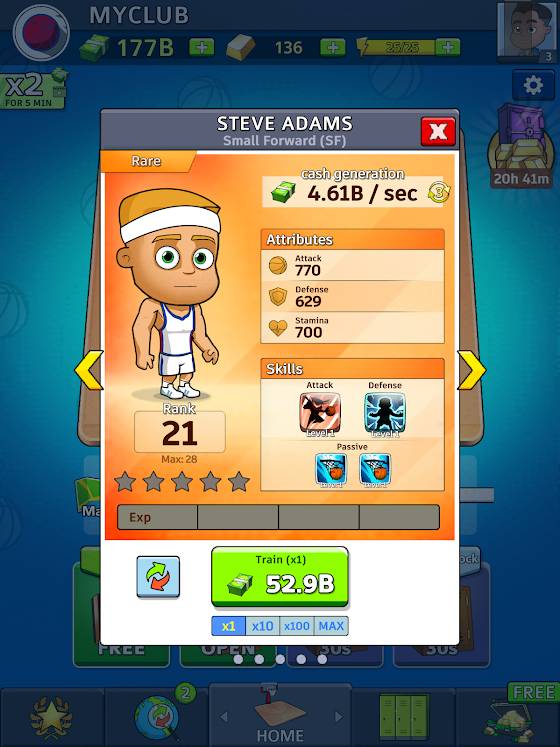 Play while offline
This game is designed to work both online and offline. When you're offline, you can still monetize your basketball leagues and players. Once online, you'll have access to popular events, participate in leaderboards, and share lineups with friends. Lots of activities going on all the time and you'll find fun from there. Of course, every activity comes with attractive prizes. Don't miss any opportunity to earn rewards and invest more in the basketball team.
MOD Feature of Idle Five Basketball Tycoon
MOD Menu
Unlimited money
Unlimited gems
Unlimited gold
free purchase
Hack vip
So are you ready to manage your own basketball team? Come to Idle Five Basketball Tycoon and enjoy it. This funny simulator will keep you happy all day with idle gameplay. You don't need too much manipulation or complicated strategic thinking. Simply enjoy 5v5 basketball tournaments and plan your finances to become a basketball tycoon.