A new survival adventure is waiting for you in Jurassic Survival Mod. It will take you on a time machine to go back to the Jurassic, the golden age of dinosaurs. That's when you are abandoned on the mysterious island and face rife dangers. Now you must stand up and fight for your own life. You have to learn how to mine resources, craft things, build shelters, and fight. If you lack one of these skills, you won't be able to survive too long. Try to exploit nature to find useful things. Besides, you can find ways to capture dinosaurs or defeat them. If you feel alone, co-op with other survivalists.
Download Jurassic Survival Mod – Dinosaur island survival adventure
Have you ever thought of going back to the Jurassic century? This game will make your dream come true. You begin your timeless adventure on a mysterious large island. You have been abandoned here after a puzzling accident. But before you want to know what happened, take care of your life first. You are threatened by hunger, thirst, cold, and hordes of prehistoric dinosaurs. Now you have to do everything to survive, thereby adventure and explore the island. Finally, you can solve the mystery behind your presence on this island.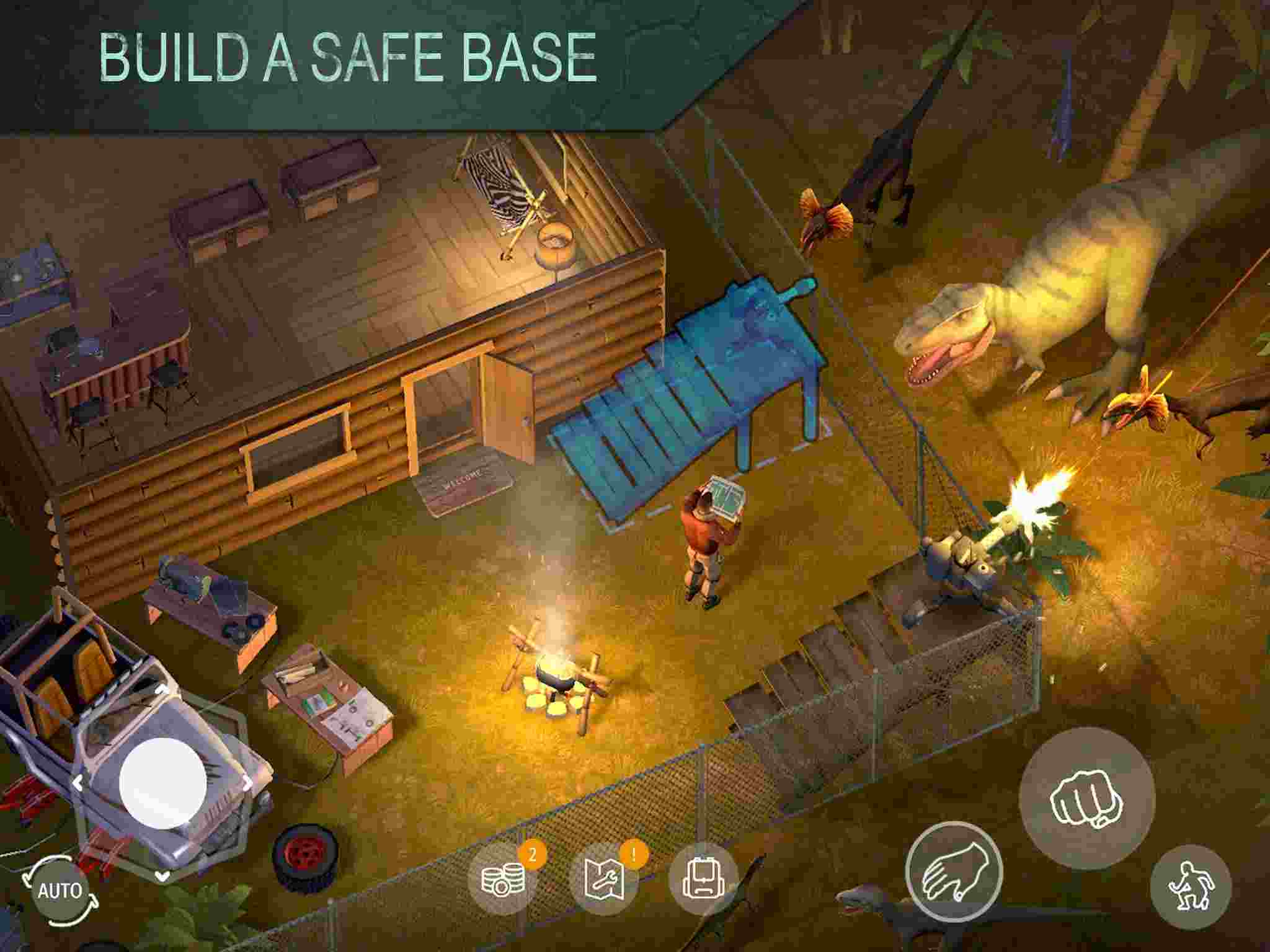 Crafting is the key to survival
To survive, you must know how to craft. Because you need to make tools and weapons to mine resources and fight. Furthermore, you need to craft the necessary components to build a safe haven. Resources, weapons, tools, and shelter are what matter most for your survival. That's why it's said that the key to survival is crafting. However, to craft, you need the necessary resources and materials. You also need to ensure your health and HP, which are the two most important stats. In other words, you need food, water, and healing potions. They are available in the wild, seek them out and accumulate them.
In the natural world of the island, you can find fruit, vegetables, wood, metal, earth, stone… Let's exploit as many of these resources as possible for long-term survival. In particular, you need construction resources to renovate your shelter. You need to turn it from a simple hut to both an impregnable stronghold and fortress. You also need to build high fences to stop the giant dinosaurs. Over time, you also have to improve your weapons and armor to be more powerful. Enemies will always stalk you from every corner of the dark. If you don't have enough luggage, every trip leads to death.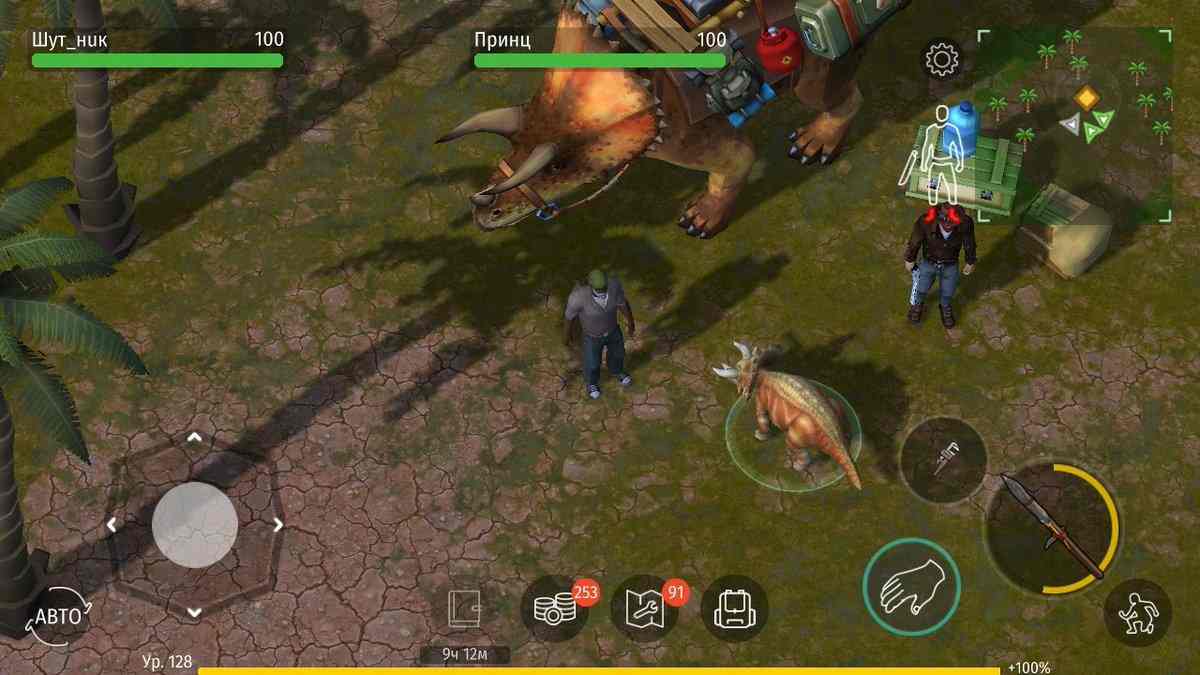 Become a warrior and an adventurer
Besides crafting and building, don't forget that Jurassic Survival Mod is a survival game. That is, you must know how to fight against the dangers around you. On the mysterious island here, your biggest enemies are dinosaurs and wild animals. They are bigger and more brutal than you. Therefore, to defeat them, you need the most powerful weapons such as knives, guns, traps… If you shoot a wild animal, you will have nutritious meals. However, sometimes you have to pay a heavy price, which is your life. When you die, you can come back again but there is nothing in your hand.
Besides, not all animals deserve to be killed. You can tame dinosaurs and wild animals as mounts or even companions. They will help you defeat other dangerous prey. At the same time, they make your survival more interesting. Take advantage of these giant friends to take you to many places. The natural world is always full of mysteries that you need to uncover. Moreover, valuable resources and treasures will pique your curiosity. Be a great adventurer in this survival journey.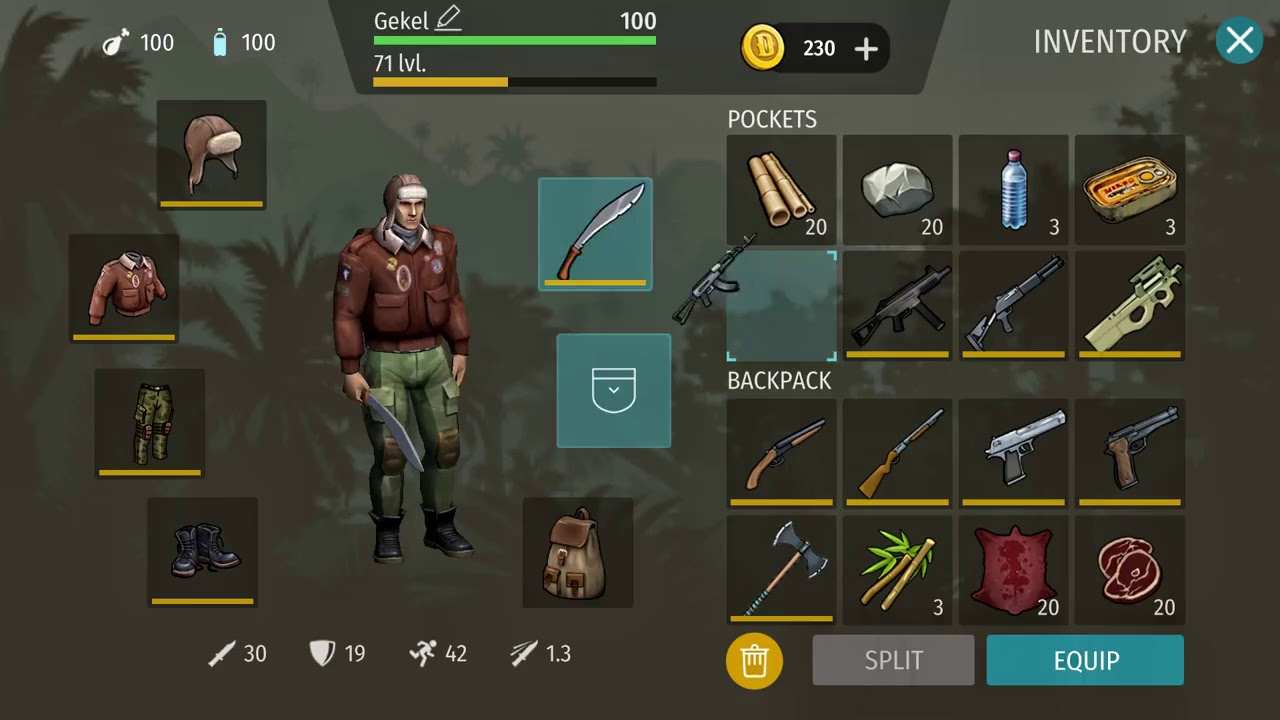 Connect with online players
If you feel alone, why not think about connecting with friends? This game allows you to team up with other players to build a common village. Then you can mine, craft, and build faster. At the same time, your survival journey will be easier when there is cooperation. You can also join your team to raid dangerous beasts to turn them into delicious bait. The rewards and achievements for the team mode are also much more attractive.
All in all, Jurassic Survival Mod is an interesting survival game. It's not like modern survival games. Because it will help you return to the Jurassic era and try a new sense of survival. So show your talent to survive as long as possible. Countless mysteries and threats from the dinosaur world will make you unable to ignore them.