Kingdom Rush Vengeance is a special version of Kingdom Rush and a strategic tower defense game. This game will lead you into an epic battle against other kingdoms. Your goal is to defeat the imperial army for new domination in the fantasy world. What you have are tower units, heroes, and skills. Combine them together to create a solid defense against every wave of enemy attacks. Moreover, you need to upgrade them with powerful equipment. The higher the level, the greater the chance of winning.
Download Kingdom Rush Vengeance – Attractive strategic tower battle
Different from the usual defense stories – where you have to fight the evil forces and protect the kingdom. Kingdom Rush Vengeance is where you will do the opposite. You will play as the sorcerer Vez'nan and carry out his plan for world domination. Your enemies are units of soldiers from ancient kingdoms. You and them will have long battles with classic tower defense mechanics. With the victory, you will establish a new dominion over all lands of darkness.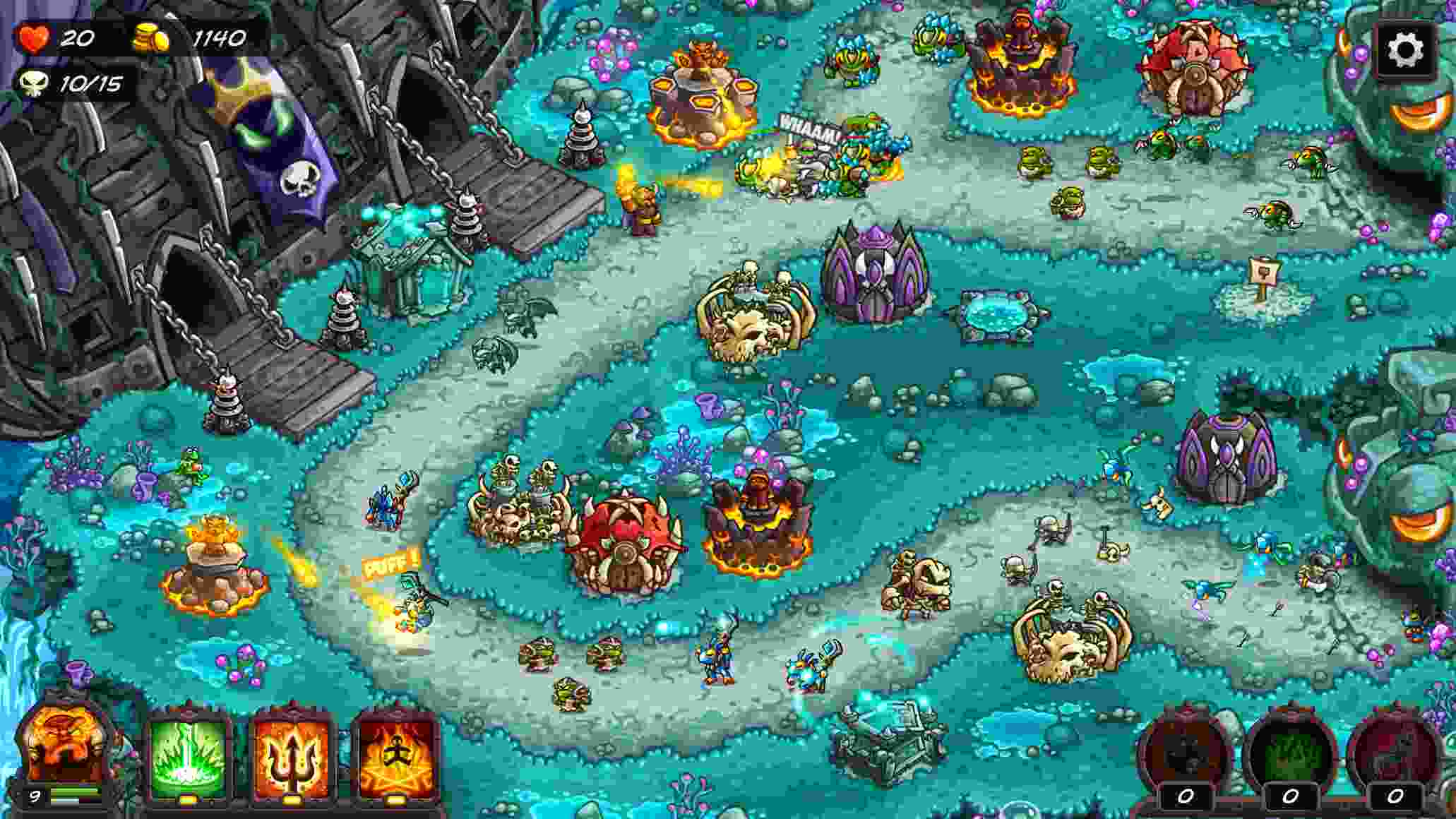 Build your defense army
Like many other tower defense games, this game will bring a campaign mode with a series of different missions. There are more than 30 levels waiting for you in this mode. At each level, the enemy will attack in waves with increasing power. To fight them, you need to build a solid defense. This defense is a combination of many different units from towers to heroes. You need to understand the pros and cons of each unit to find ways to optimize defense effectiveness.
The defensive battlefield will have a fixed movement on each map. Next to the path are important base points where you can place towers and recruit heroes. Just touch the points and choose the tower you want. These towers will then automatically attack the nearest target within their range. To control the hero, you need to use the corresponding cards. Besides heroes, you also have the right to use unique skills to influence the game. The combination of units, cards, and skills will reveal your strategic vision.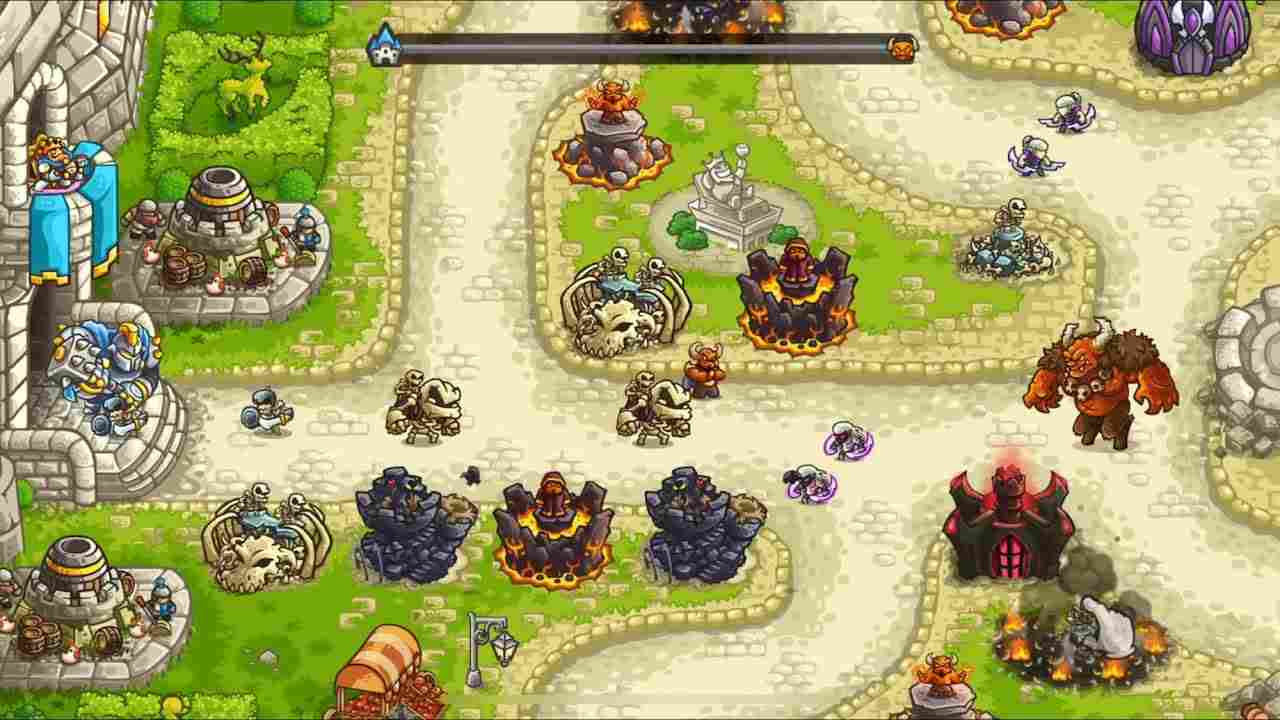 Unlock and upgrade defense units
Kingdom Rush Vengeance brings more than 20 new towers with different functions. The tower system will be divided into 5 main tower classes, including archer tower, shield tower, mage tower, and more. Each type of tower will have its own effect and possess certain skills. You can upgrade the "level" of the tower to unlock new skills and improve attribute stats. Each tower will have 3 important attributes, cooldown, damage, and accuracy. Besides the tower, this game also has dozens of different heroes.
It can be a demon, orc, witch, dragon, beast, and many other classes. Each hero will have 4 attribute stats including HP, damage, defense, and cool down. Of course, each hero also has his own set of skills and plays an important role in defensive formation. Their skills have a big effect on attack and support effectiveness. You should upgrade your hero regularly if you want to get new skills and new powers. There are more than 10 different types of equipment for heroes. Don't miss them if you want to upgrade faster.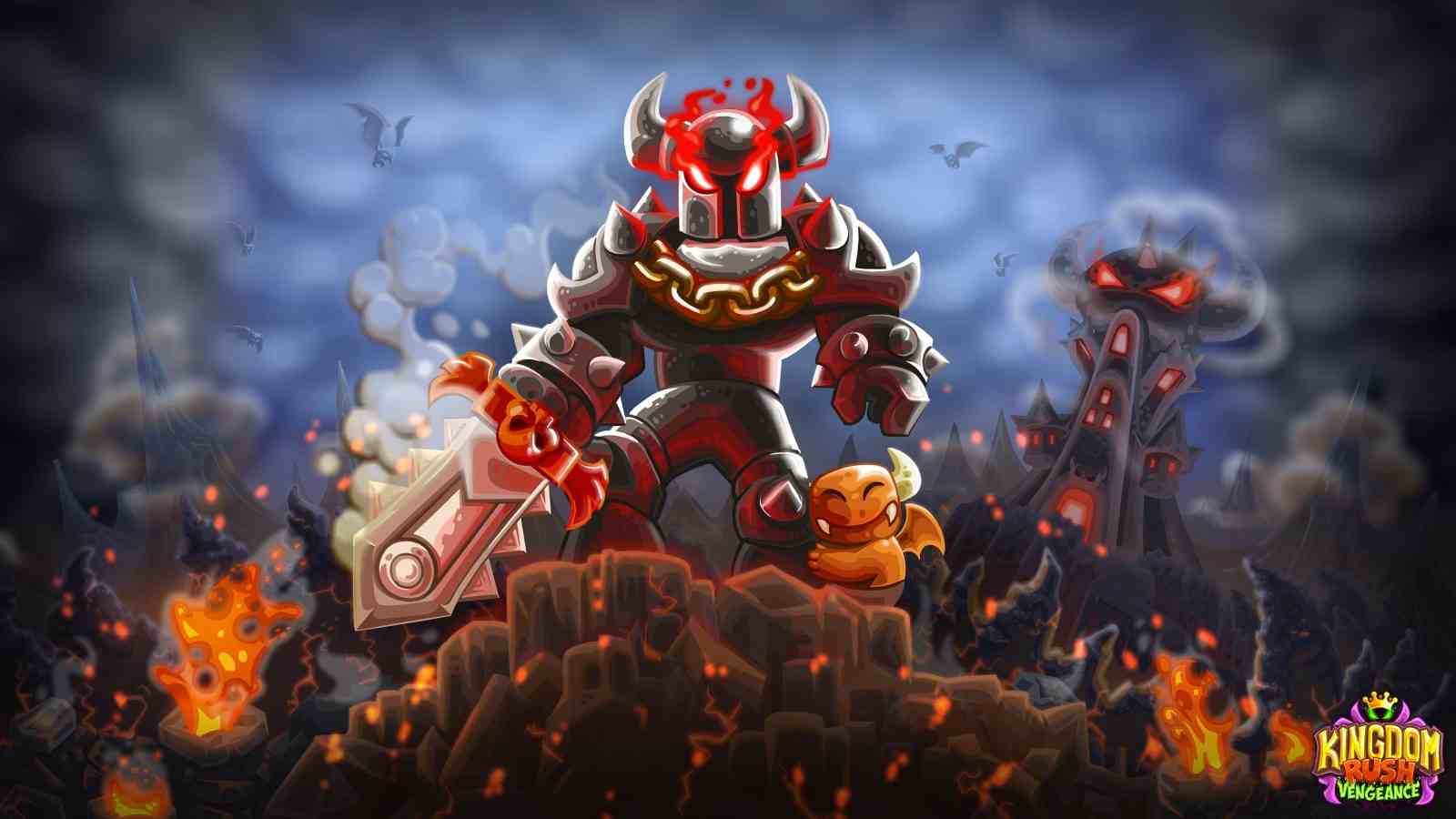 Go through various maps
With more than 30 levels in the campaign mode, the game will take you through many new lands. After a certain number of levels, you will come to a new battlefield. Everything from the map terrain, enemies, and the scale of the war changes. You also need to change your strategy if you want to keep the edge on every battlefield from deserts to dungeons and frozen lands. There are more than 60 achievements waiting for you to conquer in this adventure journey.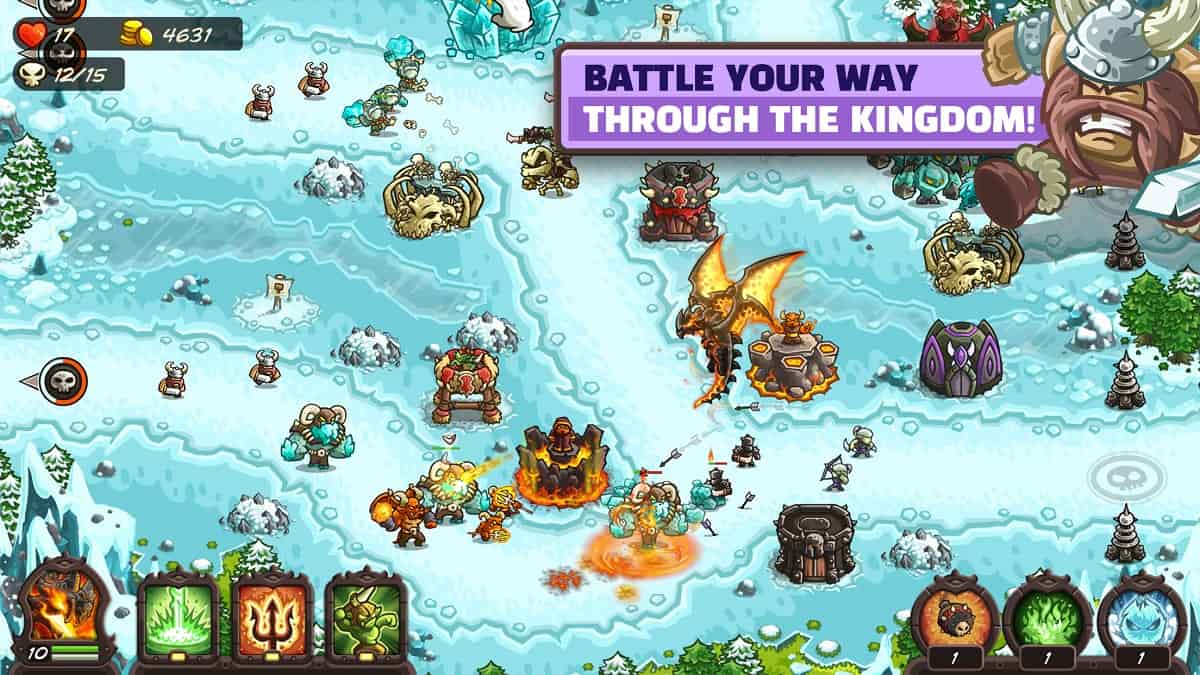 Classic, detailed design
This game has a classic 2D design style, similar to the previous part, Kingdom Rush. However, this new part has improvements in terms of images and colors. The visual system is more diverse because there are new types of towers and heroes. Skill effects are also more vivid, highlighting the defensive battlefield. Besides, the vibrant sound from the skills contributes significantly to the attractiveness of every battle.
MOD Feature of Kingdom Rush Vengeance
Mod Menu
Free shopping
all heroes unlocked
full hero
If you are a fan of the strategic tower defense series, you should try Kingdom Rush Vengeance. This game will make you fall in love with its top-notch strategy elements and beautiful classic design. You will find here exciting battles with hundreds of epic monsters. You need to learn how to combine them to gain an advantage in every fight. And remember your ultimate goal is to dominate the fantasy world.