Monster Tales is a fun match-3 puzzle RPG game. Join the game, you will have battles in the world of dragons and epic monsters. Your job is to conquer wars by solving puzzles. The puzzle mechanism is very familiar when you only need to match at least 3 similar items. Each successful combo will help the creatures deploy skills and attack the target. Just like that, you will win the war with your match-3 strategy. This game also has items to upgrade your creature. You can also play with your friends in the same battle to see who is better.
Download Monster Tales – Monster fight with match-3 mechanics
Monster training gameplay is no longer strange to gamers. But what if you combine this gameplay with a match-3 puzzle? This novelty is found in Monster Tales. This game gives you more than 180 monsters to unlock and build a monster squad. Your job is to select the most powerful monsters, train, upgrade, and bring them to the battlefield. The leveling mechanism is relatively simple, so you will have the opportunity to discover amazing power levels. Moreover, the familiar match-3 mechanism will give you a relaxing time.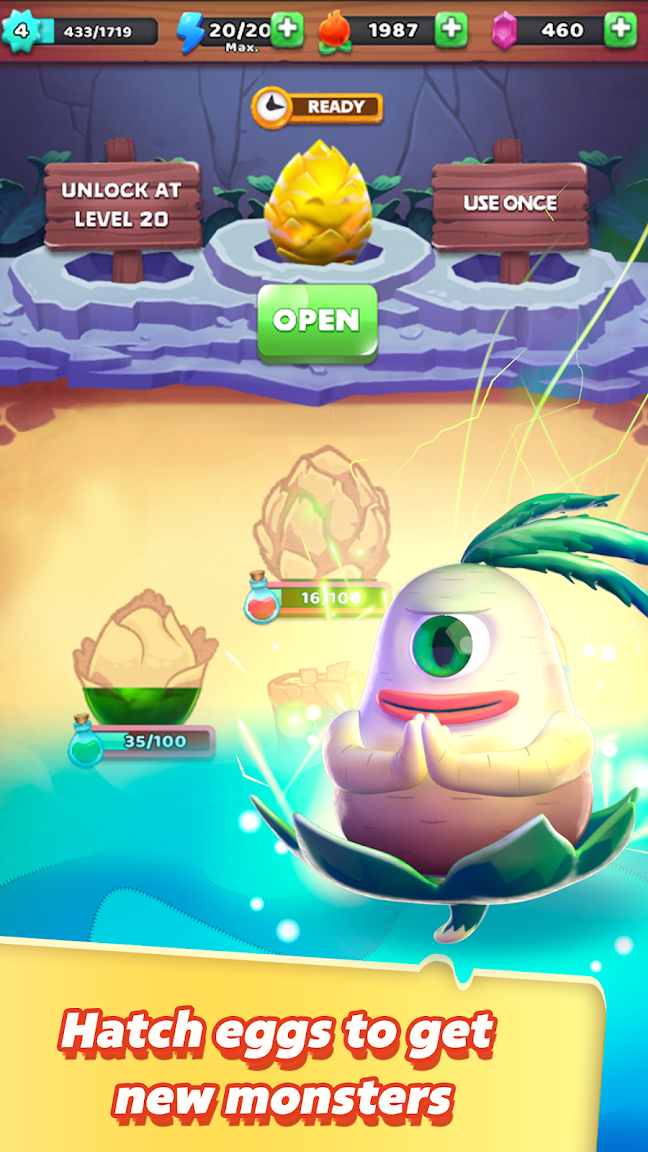 Conquer puzzle battles
Basically, your mission in the game is to conquer the wars. Before going to war, you need to build a squad of up to 5 monsters. Each monster carries an element and possesses its own powers. You need to combine them together to create an invincible team. The game allows you to create 5 different monster squads at the same time. Before each battle, you just need to choose one of the 5 available squads to fight. On the battlefield, you will use monsters combined with match-3 mechanics.
The match-3 gameplay is probably not too strange for you. You just swipe your hand on the puzzle board to combine items together. There is a maximum of 5 elements corresponding to a maximum of 5 types of items on the board. You need to match at least 3 of the same element to create a combo in your turn. Each combo created activates the attack from the corresponding monster. After each turn, your monster team suffers an attack from the enemy's turn. Just like that, the battle will end when you defeat all the monsters.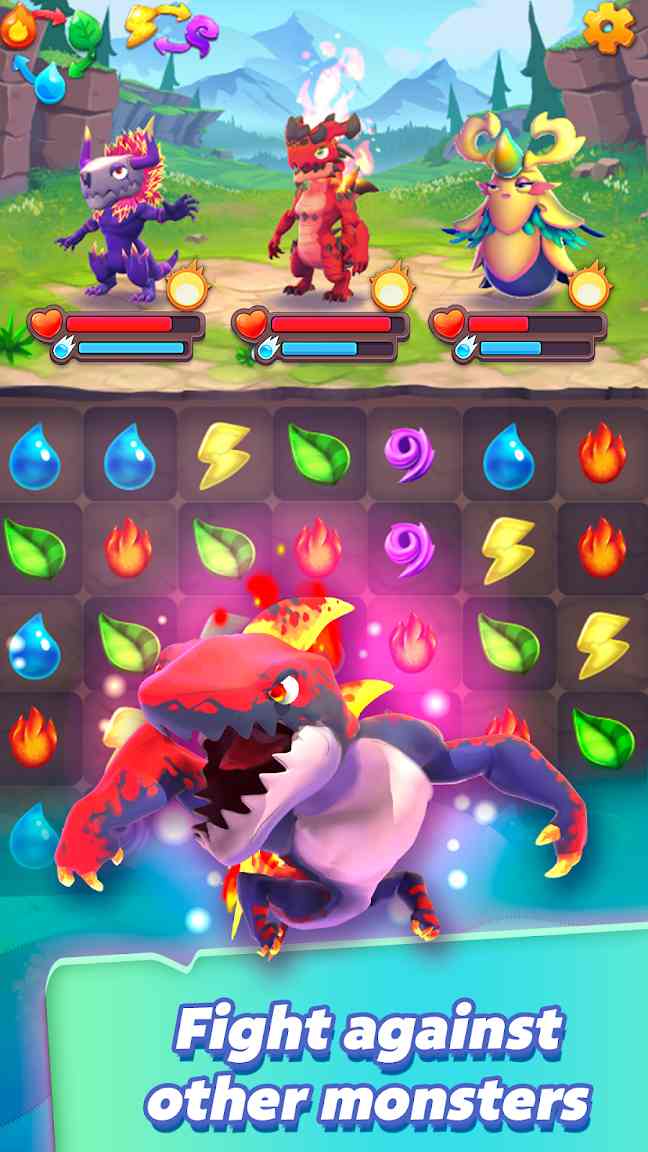 Unlock and upgrade monsters
Monster Tales currently has more than 180 monsters in the store. Of course, you can't own them all from the first level. You need to participate in wars to level up, thereby unlocking eggs and raising them into adult monsters. When an egg hatches, you will have new warriors to add to the battle squad. In addition, you can upgrade monsters by feeding and equipping them. Choose the right items for each class of monsters.
Each monster in the game has a few basic attributes, like Level, Life, Attack, Token, and Ultimate. The higher these stats, the greater the monster's power. You can influence these stats by upgrading monsters. Or you can unlock rare monsters (3-star monsters). When there are many options in the collection, create your own lineup. Each monster will possess a special skill (Ultimate). With a perfect formation, you will make great combat combos.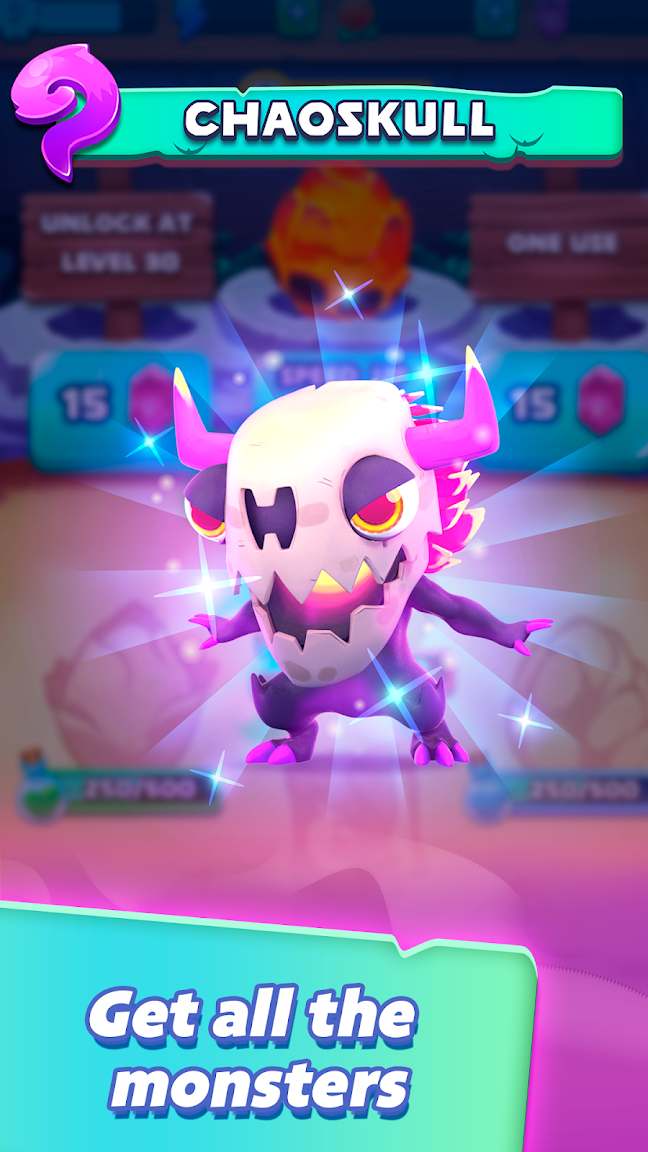 Online game mode
This game currently has multiple game modes, including online (PvP) mode. In this mode, you can compete against a random friend in a 1v1 battle. What could be more interesting than being able to compete with your intellect and solve puzzles with real people? You will learn many cool strategies from your opponents. Moreover, if you win, you will win super attractive rewards and promotion points. If you don't like competition, you can play in normal mode. There are more than 150 quests for you there.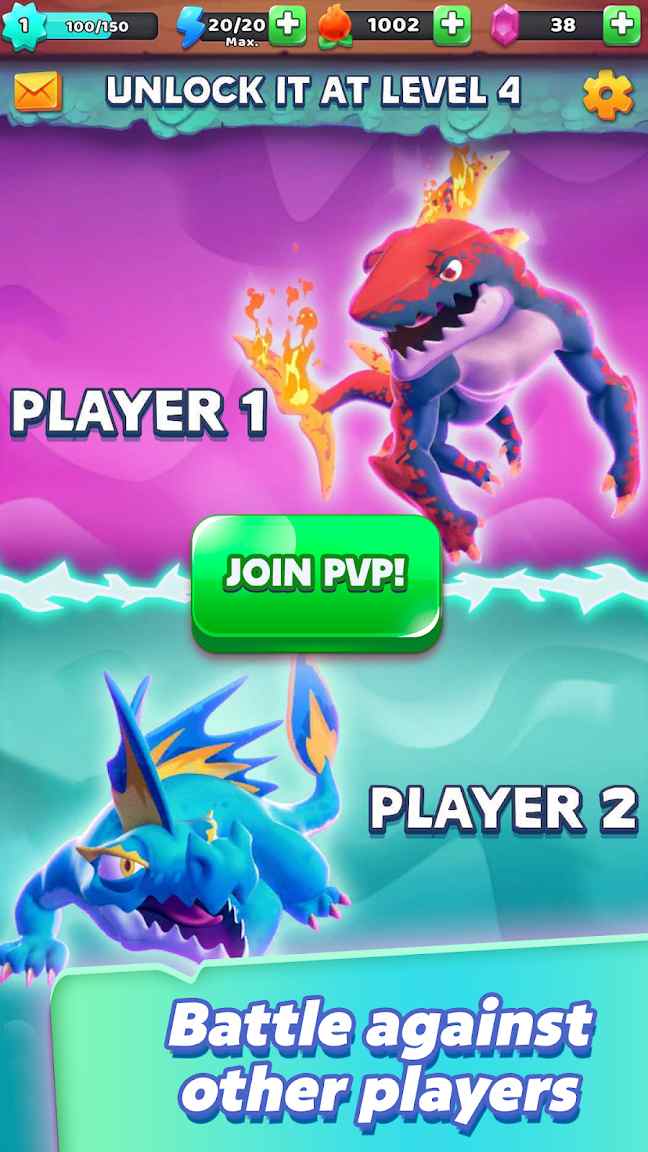 Enjoy eye-catching effects
Monster wars provide great relaxation. That's thanks to a series of eye-catching effects from match-3 combos. Each successful combo will create an eye-catching explosion accompanied by a catchy sound. Besides, the skills of monsters are also very exciting. If you can create skill combos from multiple monsters, you'll make for a great effect party. Enjoy those on your puzzle board.
MOD Feature of Monster Tales
MOD Menu
One Hit
God Mode
High Damage
Max level
Don't hesitate to enjoy Monster Tales your way. This game offers puzzle boards and a bunch of unique monsters. You can unlock monsters, train and raise them, what could be better? Unlock more monsters to create hundreds of formations. Moreover, practice regularly to improve your puzzle skills. Many online friends are waiting for you to compete.