Shoujo City 3D is a 3D role-playing simulation game that combines anime design style. This game will bring you on a journey to explore the school when playing a beautiful female student. It is you who will decide the appearance and journey of the character. The game has a variety of unique items from hats, pants, and shirts to shoes, backpacks, and more. Besides, the game world is a large 3D space with many beautiful locations. It also has a rich NPC system for gamers to meet and interact with. Get ready for an exciting journey here and play the way you want!
Download Shoujo City 3D – Anime school simulator gameplay
This game is built on the Tokyo scene and focuses on anime culture. Thanks to that, you will feel the school atmosphere in the country of cherry blossoms. There, you will be a character with its own story and personality. Your job is to follow the progress of the story around the character, interact with everything and enjoy it. What could be better than going back to high school? There are countless interesting activities waiting for you to discover there. Moreover, with well-thought-out graphic design, the game will give you a great immersive simulation experience.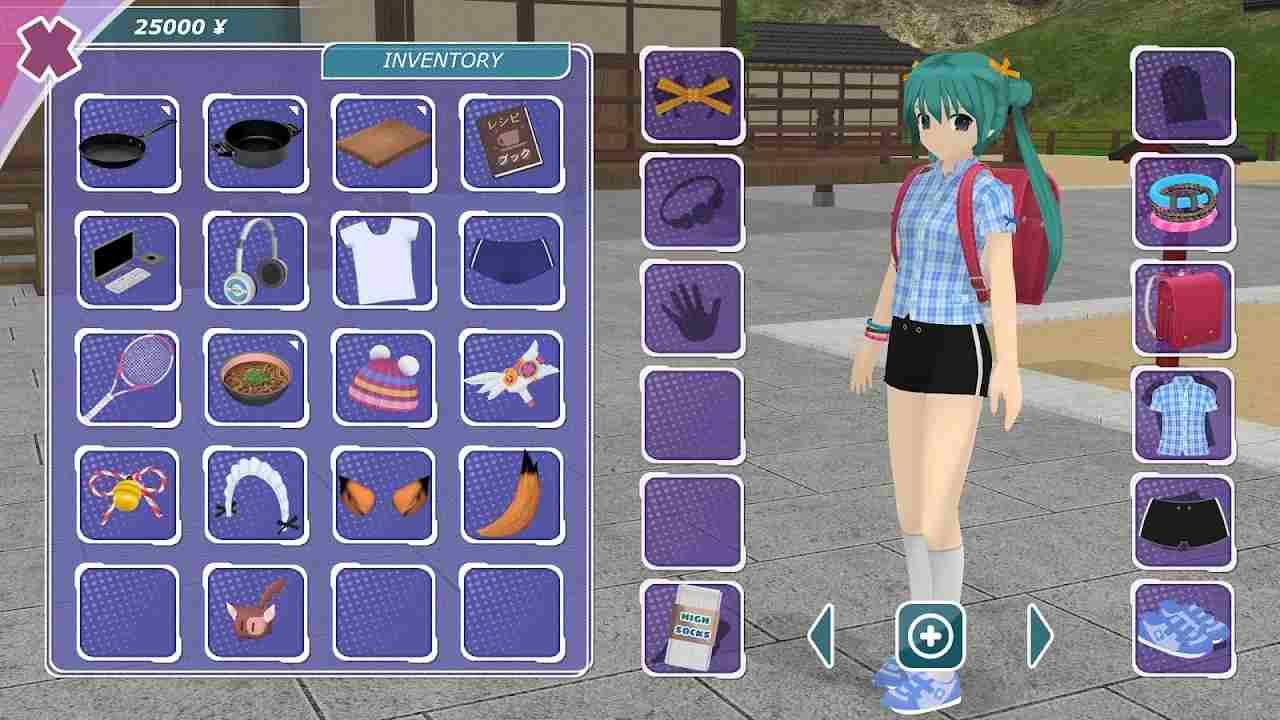 Customize your character
Before starting the game, gamers can customize their characters. The game offers a lot of options for you to freely design characters with hairstyles, eyes, lips, pants, clothes, and accessories,… as you like. Don't hesitate to mix options until you find a style you like. Do you want to look like a cool or stylish schoolgirl? When entering the game, you can also unlock dozens of other items to change the style. What do you think about traditional Japanese clothes or tennis clothes?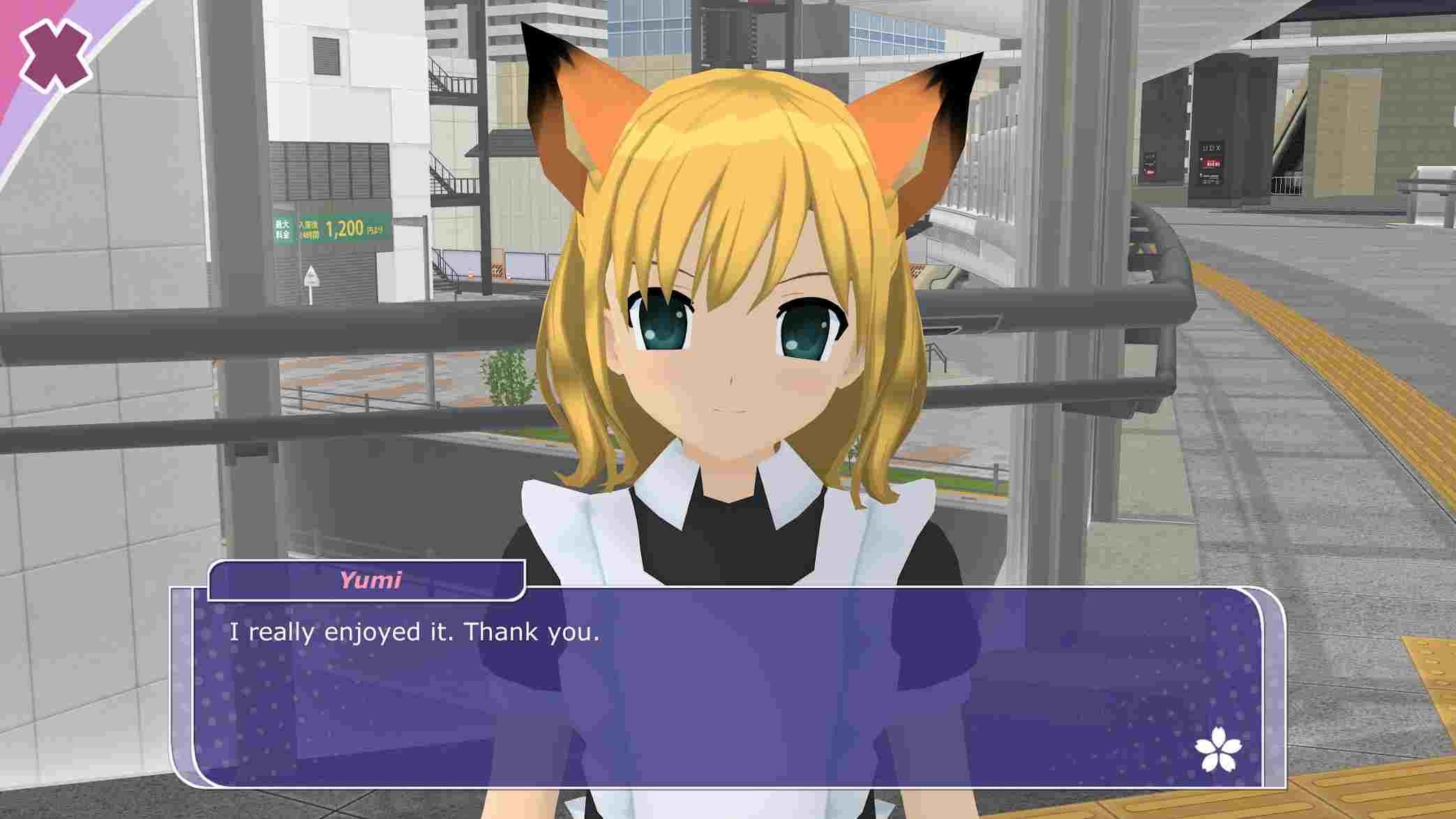 Explore and interact with the game world
When you enter the game world, you will have dozens of activities to explore. Some of the most interesting activities include:
Shopping: You can go to clothing and accessory stores to shop more. You'll find pants, tops, bags, bows, shoes, tennis, tennis balls, kitchen tools, and more.
Going to school: As a high school girl, you will go to class and meet friends. The game has classes that are organized like that. You can choose your favorite classes such as math, literature, foreign languages, art, music, etc. If you study math, you will have super simple and fun addition and subtraction exercises. Each class is also taken care of by beautiful teachers. Moreover, you will learn with many other female students, not alone.
Cooking: Do you want to try being a chef in Shoujo City 3D ? First of all, you need to have the necessary ingredients and tools such as pots, pans, and stoves. Next, learn unique recipes and create delicious dishes. You can satisfy your companion with these dishes.
Play sports: There are quite a few sports organized in schools from tennis to basketball, water skiing, racing, and more. Which sport do you love? Choose your favorite sport and play with friends.
Cosplay: This is a popular trend in Japan. Try to join this movement by combining the most unique clothing items.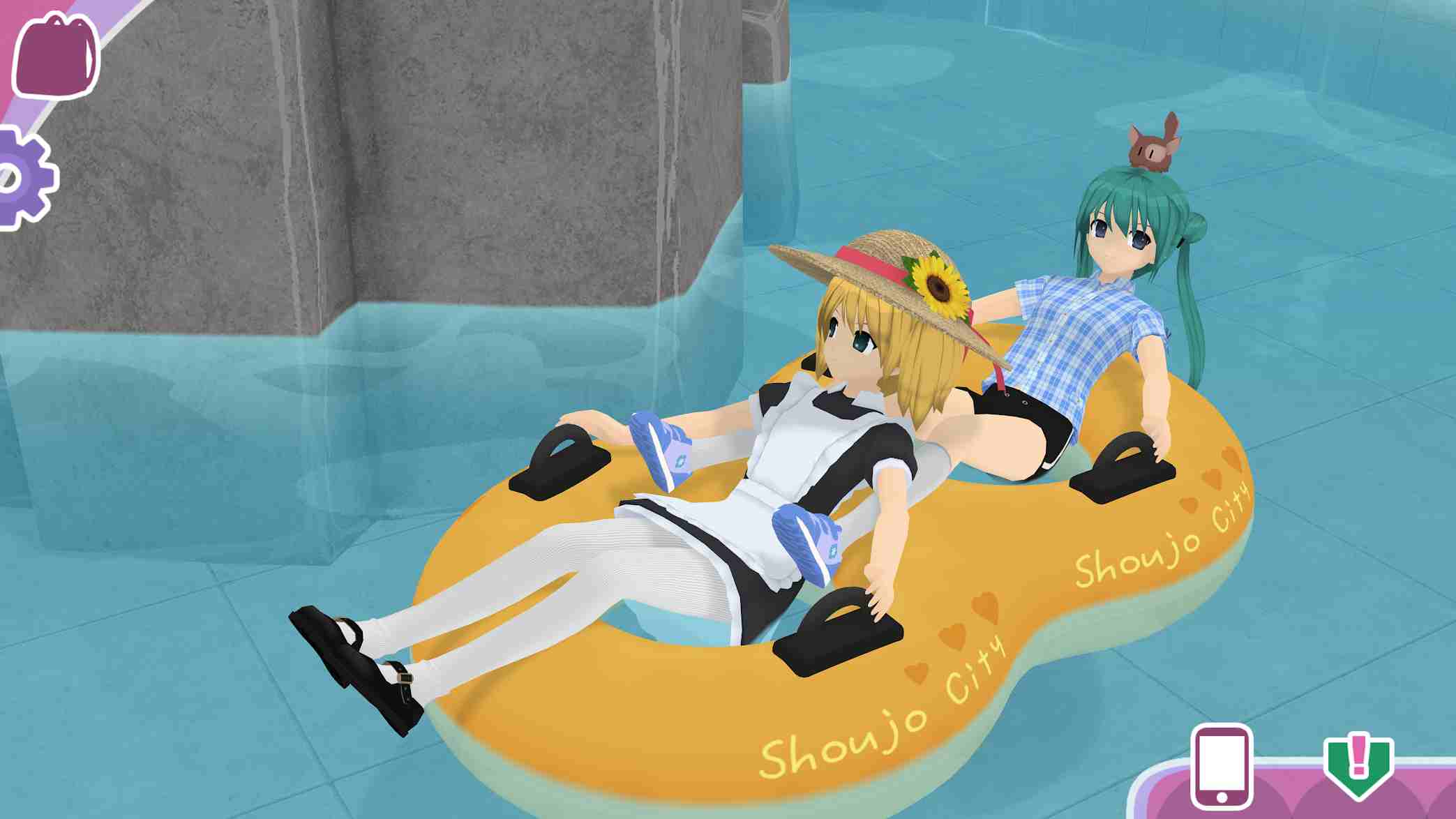 Meet interesting friends
This game offers a well-built, detailed story. There are many different characters that will participate in this story. Each character is designed with its own look. At the same time, they have different personalities, styles, and stories. You can get to know someone by "hello", then chat, play together and become close. From there, relationships are gradually formed, adding more joy to your experience. In particular, each character has interesting secrets that you should discover on your own.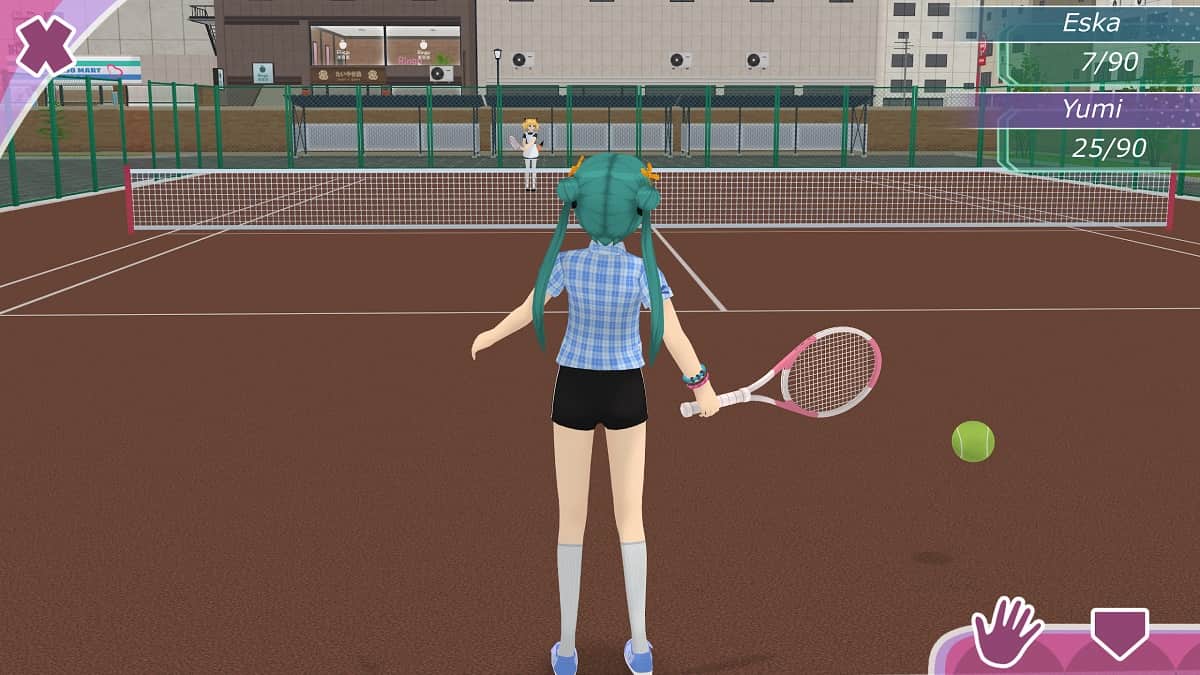 Realistic 3D anime style
This game will make you enjoy the 3D design style combined with anime. This style makes the game experience closer to young people. The character system is also well designed from appearance to dialogue and movements. Thanks to that, you will see that each character is like an anime figure coming out of a cartoon. Besides, the game context is also very diverse and lively. Don't miss the chance to explore the beautiful places here.
MOD Feature of Shoujo City 3D
MOD Menu
Premium card
unlimited money
If you love Shoujo City 3D, download this game to your phone. It's time to go back to high school and immerse yourself in the most exciting school story. There are many activities and lovely friends waiting for you to meet and interact with. Don't hesitate to join them in activities from cooking to playing sports, shopping, and exploring schools. This will be a memorable experience for you.