Sweet Crossing is another version of Slither.io – the classic snake game. This game has attracted more than 10 million fans on Google Play. To this day, it remains one of the most loved arcade games on phones. You will find here the "snake of prey" experience with a completely different perspective. Instead of super cool snakes, the game will let you control adorable animals. It can be any animal like a rabbit, dog, cat, penguin, and more. You have the right to customize the skin for the animal as you like. Besides, a bright online battleground is waiting for you to join here.
Download Sweet Crossing – Collect candies to grow your tail
The gameplay of snakes is probably too familiar to you, but what about Sweet Crossing? This game is built with the same gameplay as Slither.io but brings a few new improvements. The snake image is replaced by cute animals, and the snake's tail will become colorful candies. So your task is to control your animal and collect as many candies as you can. The more candies the longer the tail, the greater your advantage. If you want to conquer the rankings, think of wise tips.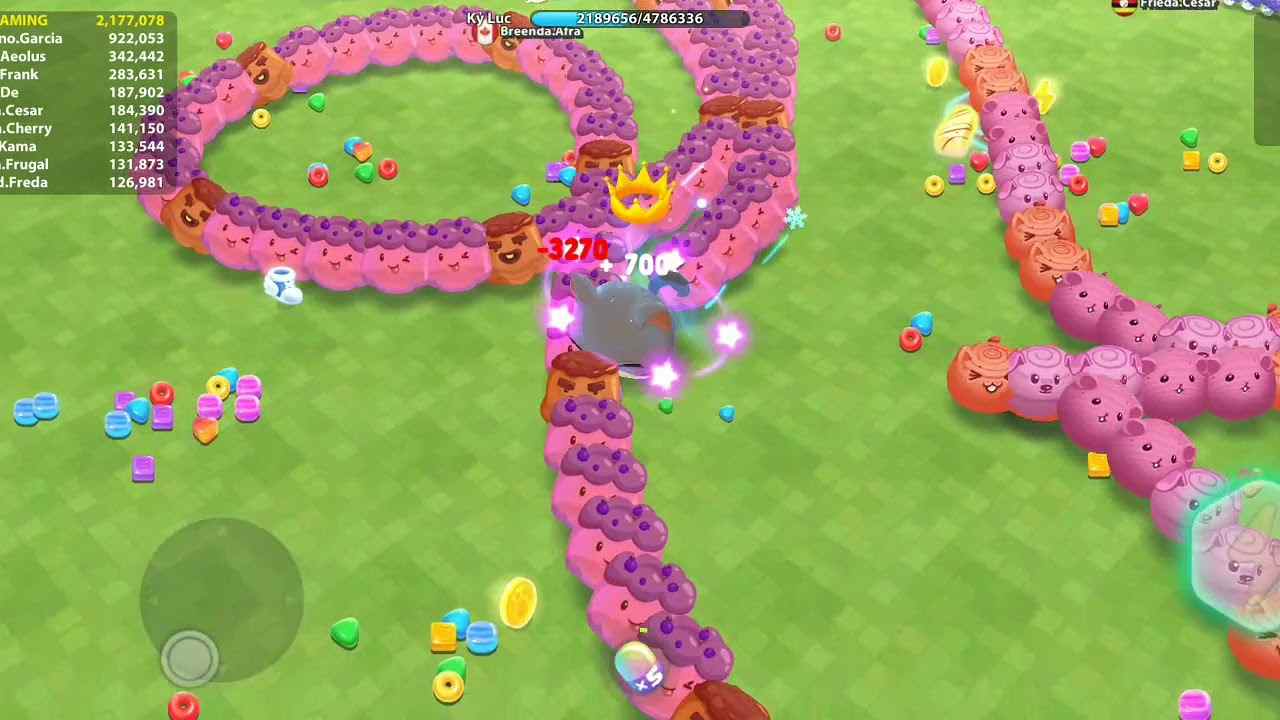 Move skillfully
Like what you used to do in Slither.io, your goal here is to stay alive as long as you can and become the biggest animal on the map. To do that, you need to move the animal skillfully and collect free candies. There are hundreds of different candies scattered across the map. Just use the joystick to move the animals and collect them easily. However, the free candies are not as good as the lives of other animals. In other words, you can hunt candy from your opponent to grow faster.
So how to hunt other players' candy? Here are some tips you can refer to:
Learn to be patient: At the first stage, you are a small animal, so the advantage is less than others. You need to patiently collect free candies to grow longer tails. When you reach a certain level, you will have the opportunity to hunt other people's candies.
Acceleration: Just click the icon on the right side of the screen to speed up. You need to do this at the right time to surprise your opponent. If your opponent accidentally touches you, they will lose and you will have all of their candy.
Use your tail: If you own the long tail that many people dream of, then you have the most advantage in Sweet Crossing. Use your tail to wrap around other animals and get the rewards you deserve.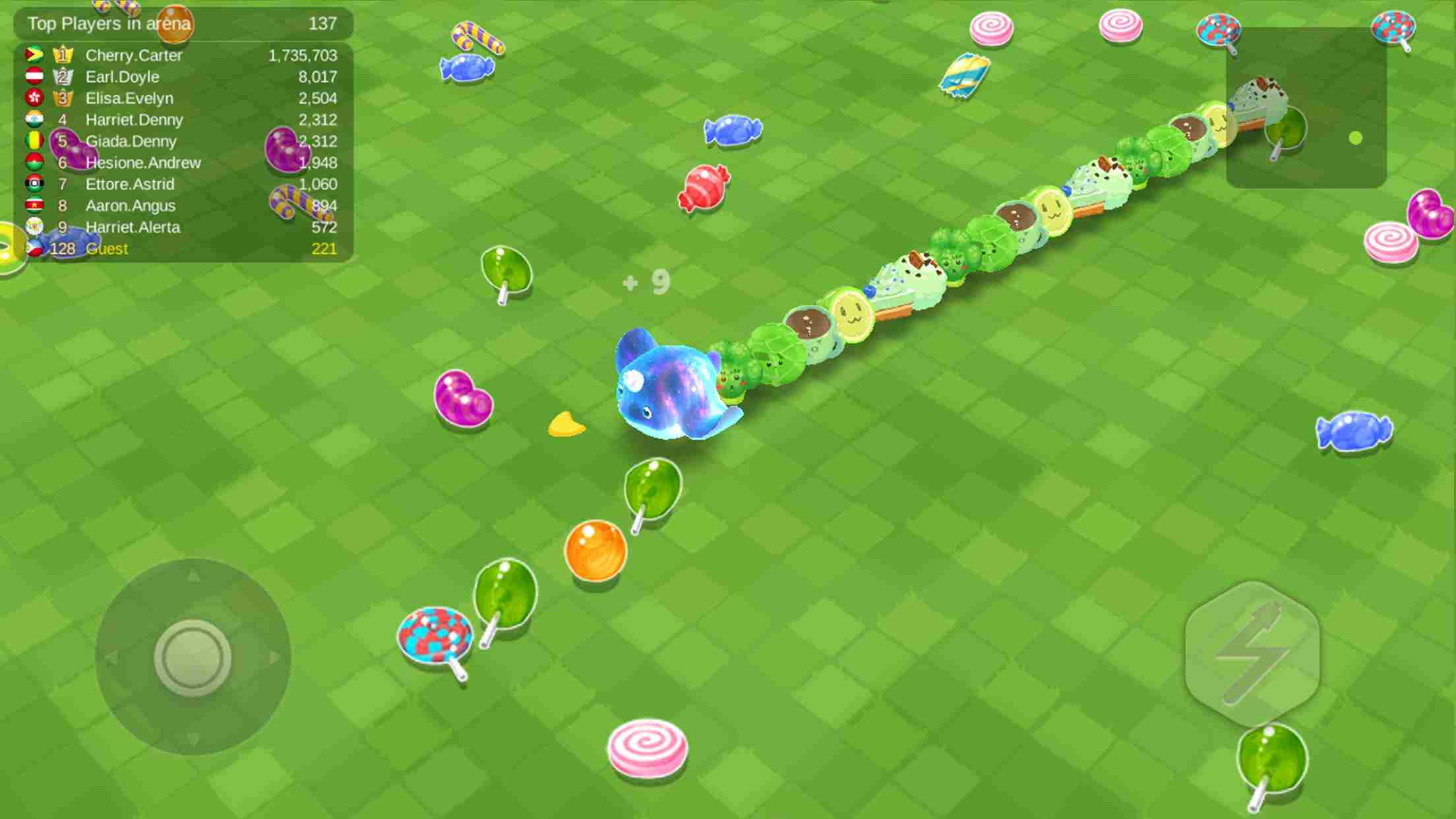 Unlock lovely skins
This game offers a unique skins system, and this is what sets it apart from Slither.io and many other games. In the store, you can find animal skins like a dolphin, chicken, rabbit, penguin, dog, rabbit, and more. Each animal has a cute look and many funny expressions. You can choose to unlock any animal you like. But you need to pay enough money to bring it to the battlefield. Furthermore, you can upgrade the animals to discover more skins specifically for them.
Besides animal skins, you can also unlock different types of tails. There are dozens of skins for your tail like sweets, ice cream, sushi, cakes, fruits, vegetables… Don't miss any skins to make you stand out from all the other players on the battlefield. Just download the version of this game, and you will unlock them all without caring about the price. What was more amazing?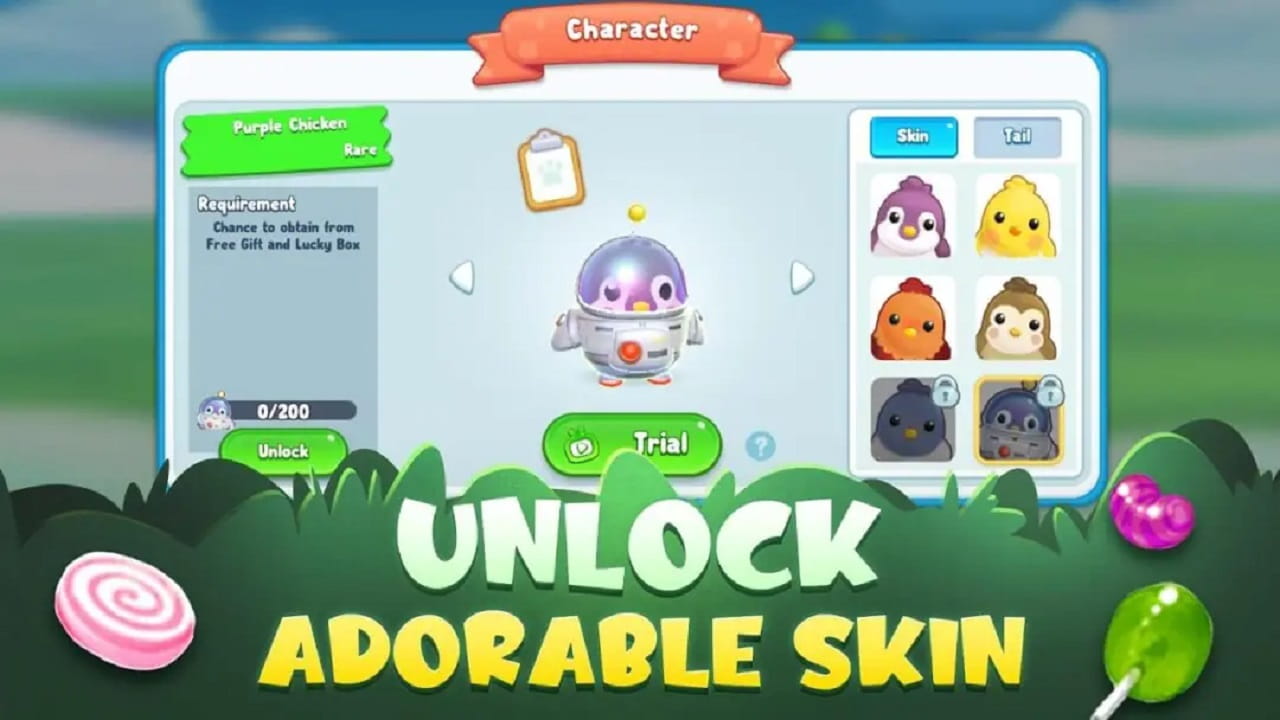 Compete with your friends online
Of course, this game gives you a big playing field for multiplayer. You will compete with others and have the opportunity to participate in the leaderboard. It would be great if you were at the top of the leaderboard, wouldn't it? Work hard on the battlefield to earn more points. In particular, this leaderboard will be easy for all players around the world. Therefore, competitiveness is indisputable.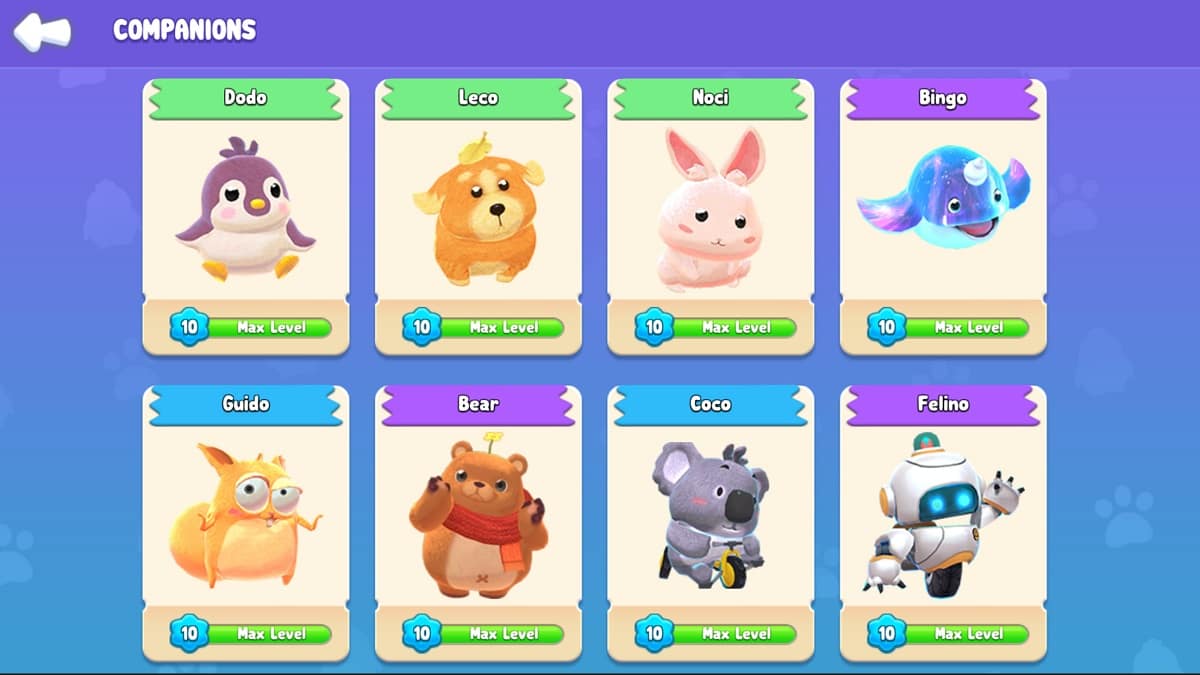 Super cute and fun design
The design style is what sets this game apart. Everything in the game has an animal-inspired cartoon design, so it's very close and friendly. Besides, the diverse skins system allows you to constantly refresh your experience. The battlefield map is always bright, bringing out every detail on the screen. The effects of swallowing candy, moving, and accelerating… are equally vivid.
Those are the reasons that you should not miss Sweet Crossing. This game can make you fall in love with the cute snake-hunting style. Join the game, enter the battlefield and search for trophies. You need patience, skillful moves, and tricks to win over others. There is no play limit here so play whenever you want.