Tower Conquest is one of the best tower defense games on mobile. This game will bring you into the fantasy world to seek glory from strategic battles. In the game, your task is to build a defense team and defeat others. The defensive formation is a combination of many heroes with different skill sets. Each hero has a unique fighting style and leveling process. You need to get to know them well if you want to find effective combinations. A series of challenges from campaign to arena are waiting for you here. Take your army to battle!
Download Tower Conquest – Simple defense strategy gameplay
Compared to other Tower Defense games, Tower Conquest is somewhat simpler to play. But the appeal of this game is not small when it has more than 10 million installs (only on Google Play). That's thanks to the careful investment in all aspects from the hero system to the design and effects. Thanks to that, this game promises to bring idle but exciting strategy battles. Moreover, there are many game modes and a series of daily missions. This is the time to discover them.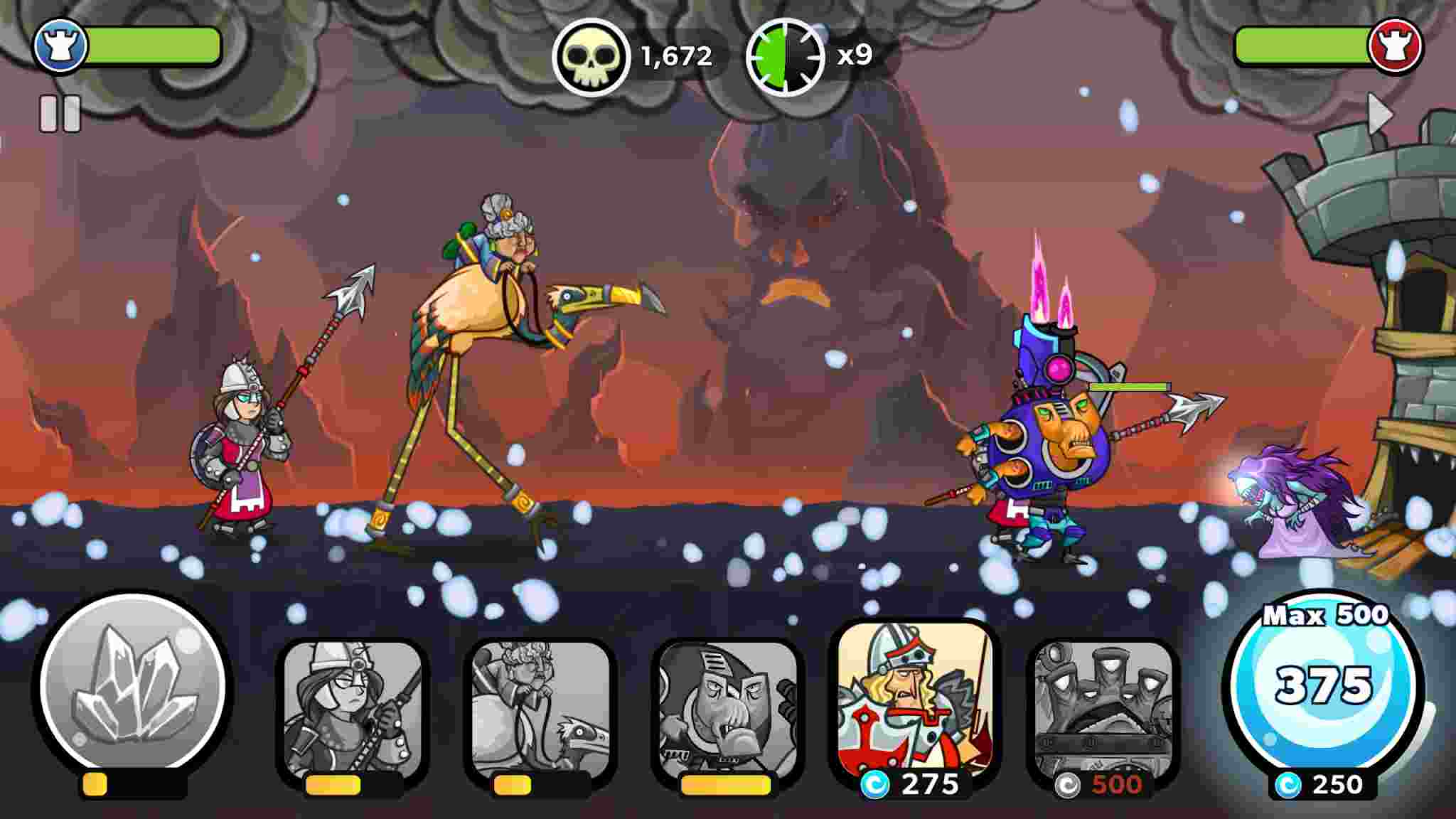 Take part in strategic battles
The main content of this game is 1:1 defensive battles. Before joining the battle, you will know the enemy's formation. From there, you will have some time to form your squad. A squad will consist of 5 different heroes with distinct powers. But heroes can support each other to defend and protect their base. The most important thing is the selection and arrangement of the squad. You need to think of many effective formation combinations to gain an advantage.
The game allows you to save previously set formations. So, instead of having to rebuild from scratch, you can choose an existing squad. However, it is essential to adjust the squad for each match. Be based on the enemy formation and find the appropriate countermeasure. In addition, you need to have a smart team management and control strategy. On the battlefield, you have the right to recruit heroes to fight. But each hero card will take some time to recover. So find a way to optimize power in real-time.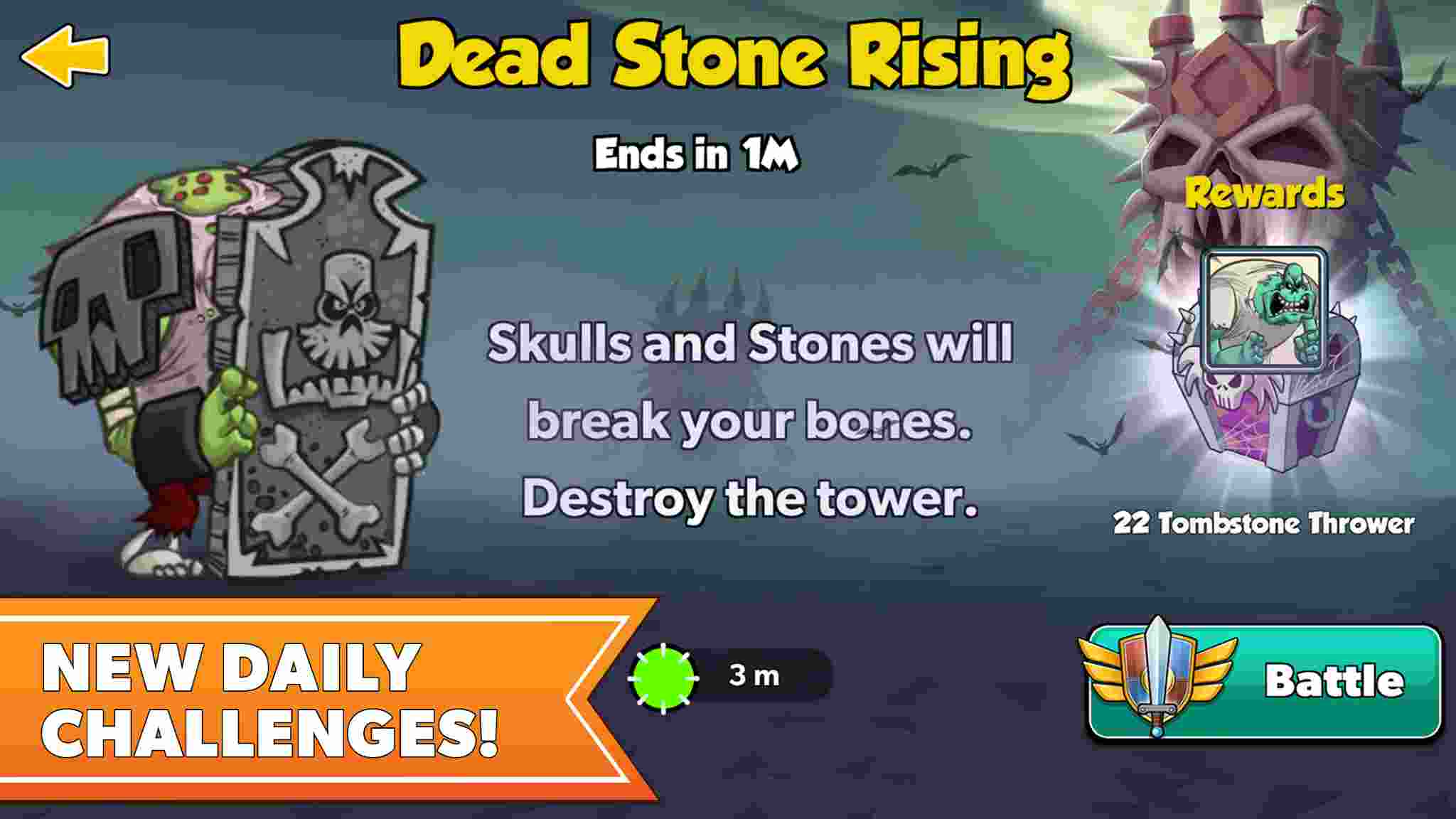 Explore the diverse hero system
So far, Tower Conquest has more than 70 characters in the collection. In particular, the character system will be divided into 5 different worlds, including Kingsmen, Undead, Robots, Jade Empire, and Invaders. Each character class will have its own strength and advantages. Therefore, you need to consider the profile of each character before deciding to choose them for the squad. Each character will have its own attributes in terms of damage, defense, and speed,… These are also important criteria to decide the character's advantage.
Looking at the character system, you can have unprecedented diversity. This is the first time that characters from many worlds (both protagonists and villains) will gather together. This creates diversity in the tactical gameplay of this game. In addition, the character system also has a high depth. Each character is designed with its own appearance, skills, and attributes. Of course, you can upgrade them to improve both the appearance and strength of the character. The number of characters and skins is also updated regularly.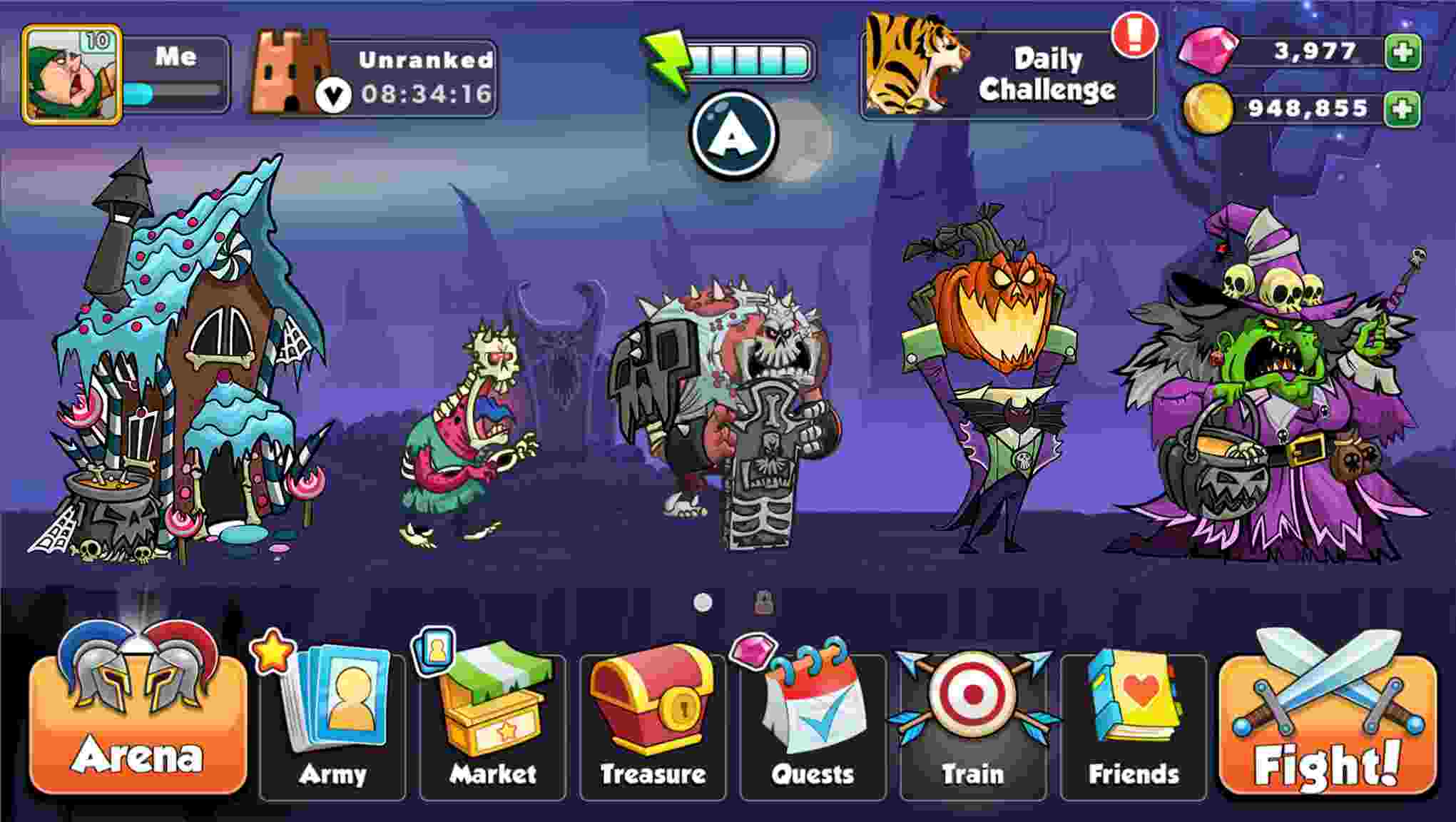 Many challenges await
This game always has something waiting for you every day. It can be a series of interesting tasks in "Daily Tasks". Or it's level wars in campaign mode. In addition, you also have 1:1 matches with real players in the arena. It is a place where you will have the opportunity to meet, interact and learn from other players. Victory or defeat will affect your ranking on the leaderboard. In particular, there are also a series of new events and maps that you should not miss.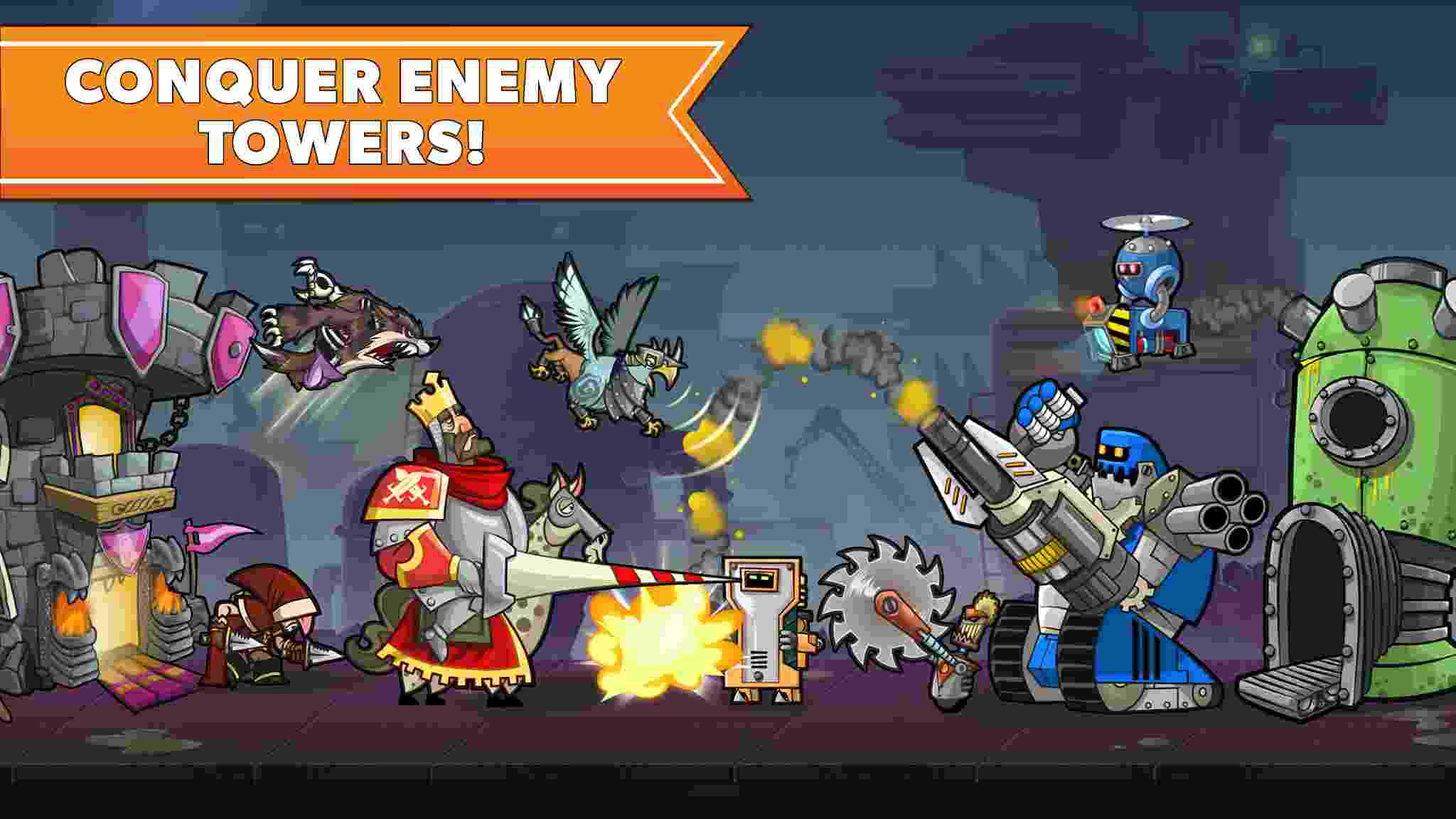 Enjoy the eye-catching battle effects
The battles in this game take place with simple and idle mechanics. But the eye-catching skill effects are what makes the great appeal. Each character will have a unique appearance and skill effect. Moreover, the sound effects and vibrant colors make every battle explosive. The battlefield map also changes dynamically over time. Thanks to that, you will feel like you are adventuring through many places in the fantasy world.
MOD Feature of Tower Conquest
MOD Menu
Unlimited money
Unlimited coins
Unlimited gems
Fre shopping
unlocked everything
max level
Now is the time to join Tower Conquest and seek your own glory. This tower defense game will give you the ultimate strategy battles. It offers a wide range of characters to create the most powerful squad combinations. Your job is to be creative in your own way and conquer the war with your squad. Many online gamers are waiting for you to compete here.