Do you love being a truck driver? Do you want to experience real-time freight? Come to the simulation game Ultimate Truck Simulator. This is a truck-driving game that delivers cargo to locations. It's your duty to make sure the delivery trips are safe to their destination. From there earn money to develop a career as a driver. This game is designed on the basis of 3D graphics. With visual realism, the same environment is reproduced very realistically. To bring an engaging experience when participating. The developer has provided many features. At the same time, it supports players with driving modes to be able to freely choose to observe. Moreover, the vehicle system is diverse.
Download Ultimate Truck Simulator – Drive Trucks Transporting Goods To Locations On Demand
Perform duties of a truck driver in Ultimate Truck Simulator. To be able to operate vehicles on the road. You will use the intuitive control system provided by the game. Accordingly, the driving mechanism has been optimized for easy operation. Instead of using the complex features of a regular truck. Here you just need to operate the left and right arrow keys to navigate. Combine brake and accelerator to increase and decrease speed. However, it is necessary to release the handbrake before starting to set off. Besides, you can use the horn to warn and turn on the lights when moving in a dark environment. Everything will be designed according to the featured icons.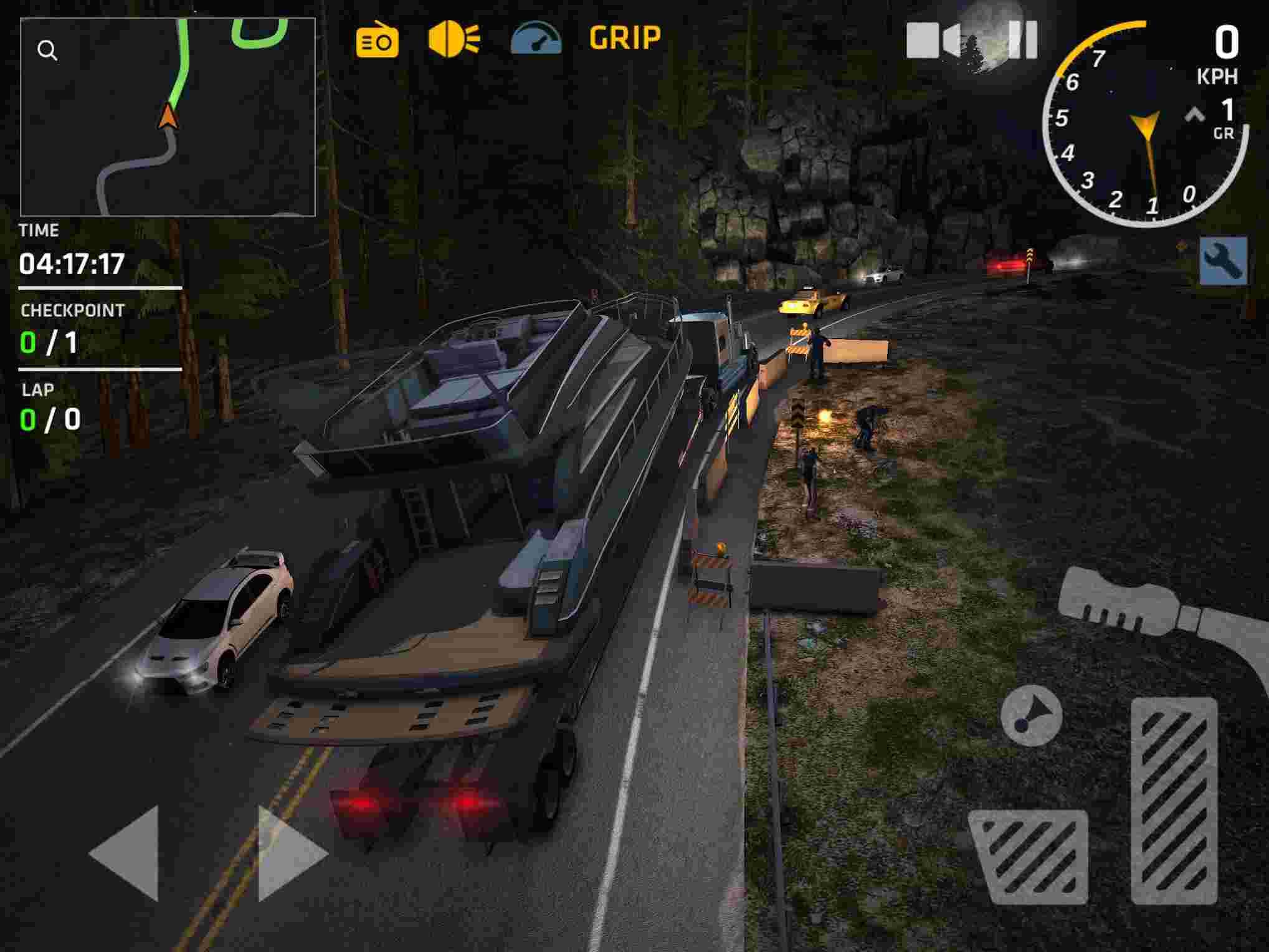 Multiple crates with specific choices
Become a truck driver in Ultimate Truck Simulator. You will have to transport different types of containers to the required location. Those are containers that carry all kinds of goods. For example, fuel oil tanks, and ordinary cargo tanks. After receiving the task of transporting a specific type of goods. You will start your journey to drive to the specified locations. Through observing the miniature map to follow the instructions. When the job is completed, you will receive a reward corresponding to the work.
A variety of different containers for you to choose from. Includes White Trailer, Blue Container, Blue Trailer, Silver Tanker, and Orange Tanker. Each row type will give a specific distance, in meters. At the same time, the amount of bonus received will correspond to the type of goods and the distance you need to transport.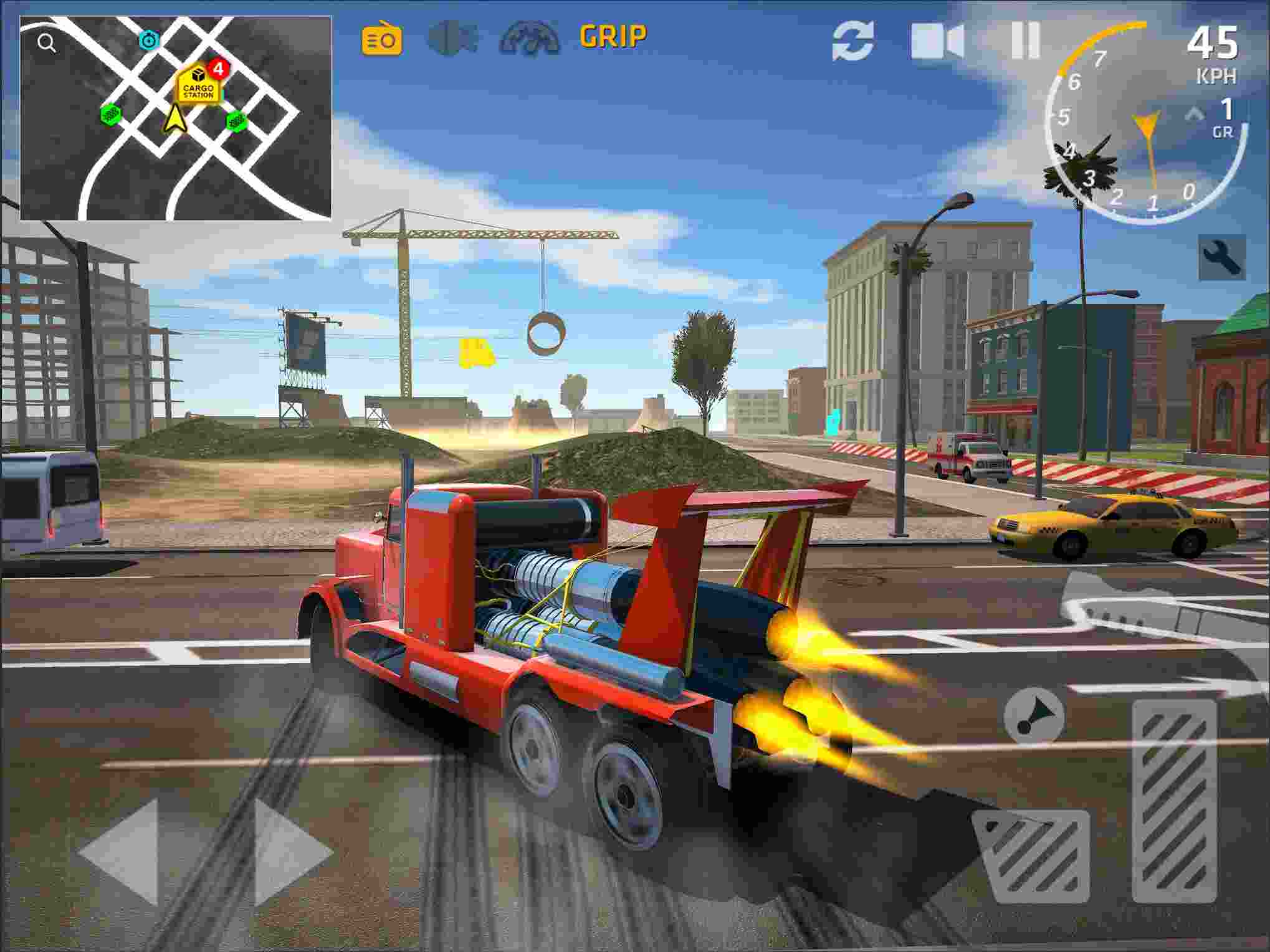 Real-time gameplay
The process of performing cargo transport tasks in Ultimate Truck Simulator in real-time. In each job taking place, you need to deliver the goods to the location before the time is up. Failure to do so will cause the mission to fail and not receive money. At the same time, while driving on the road, it is necessary to ensure safety. No collision with other vehicles. Because that will lead to an accident, affecting the task being performed.
Continue to the new shipping job. Travel distance may be longer than before. At the same time, the time requirements will change. Moreover, the challenges on the road will be complicated. As well as the system will make specific requirements that need to be done during transportation.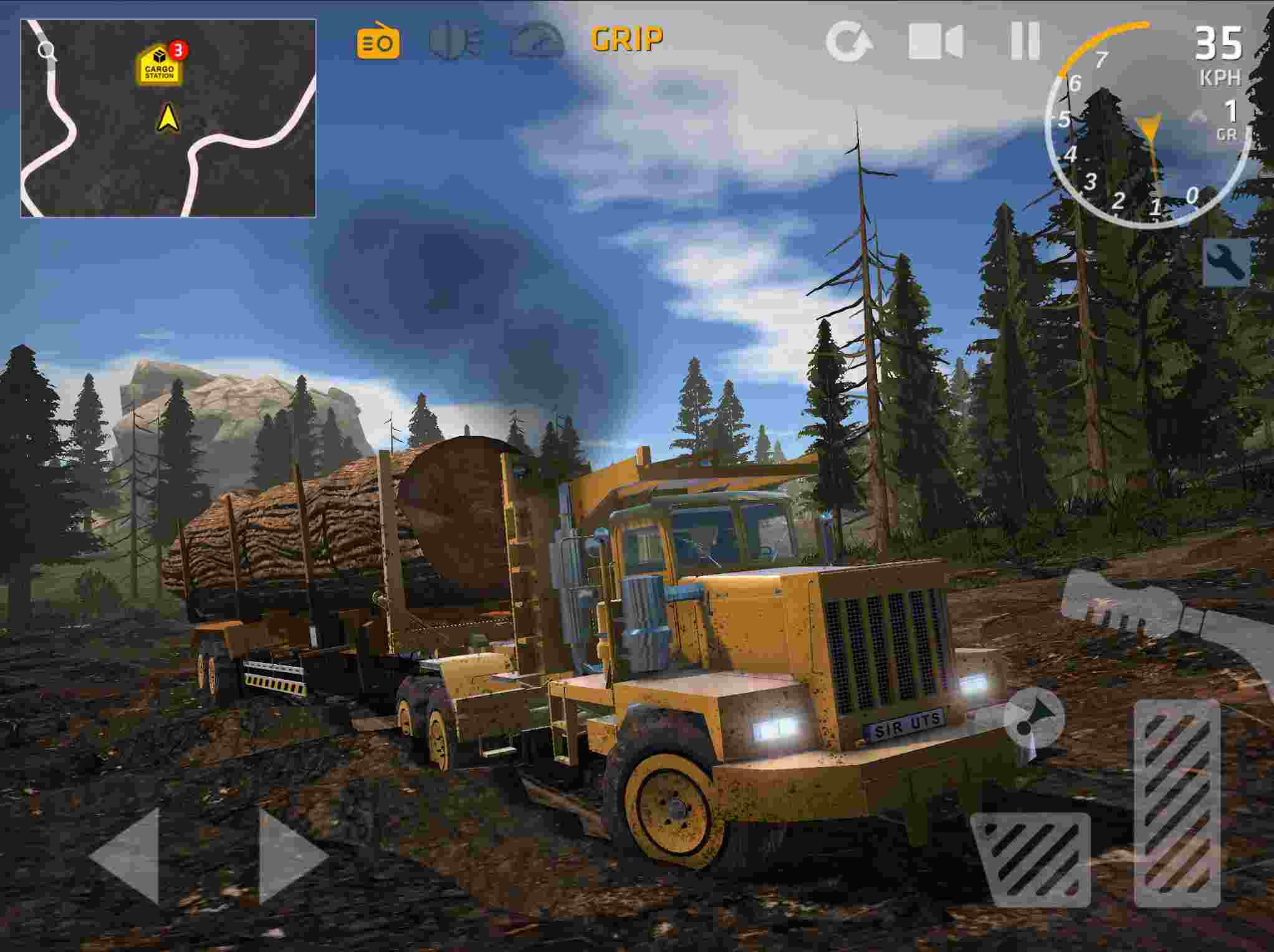 Various maps according to their own environment
From cargo transport missions in Ultimate Truck Simulator. You will be driving through many different maps. Including transporting goods to the port, and transporting containers through the arid and vast desert. Test your driving skills on city roads with complex traffic systems. What's more, is to control the off-road cargo truck through dangerous roads. There are many other maps that will be opened in turn after each completed mission. Moreover, no matter what map you drive on, there are vehicles in traffic. Need to follow the rules and not have a collision.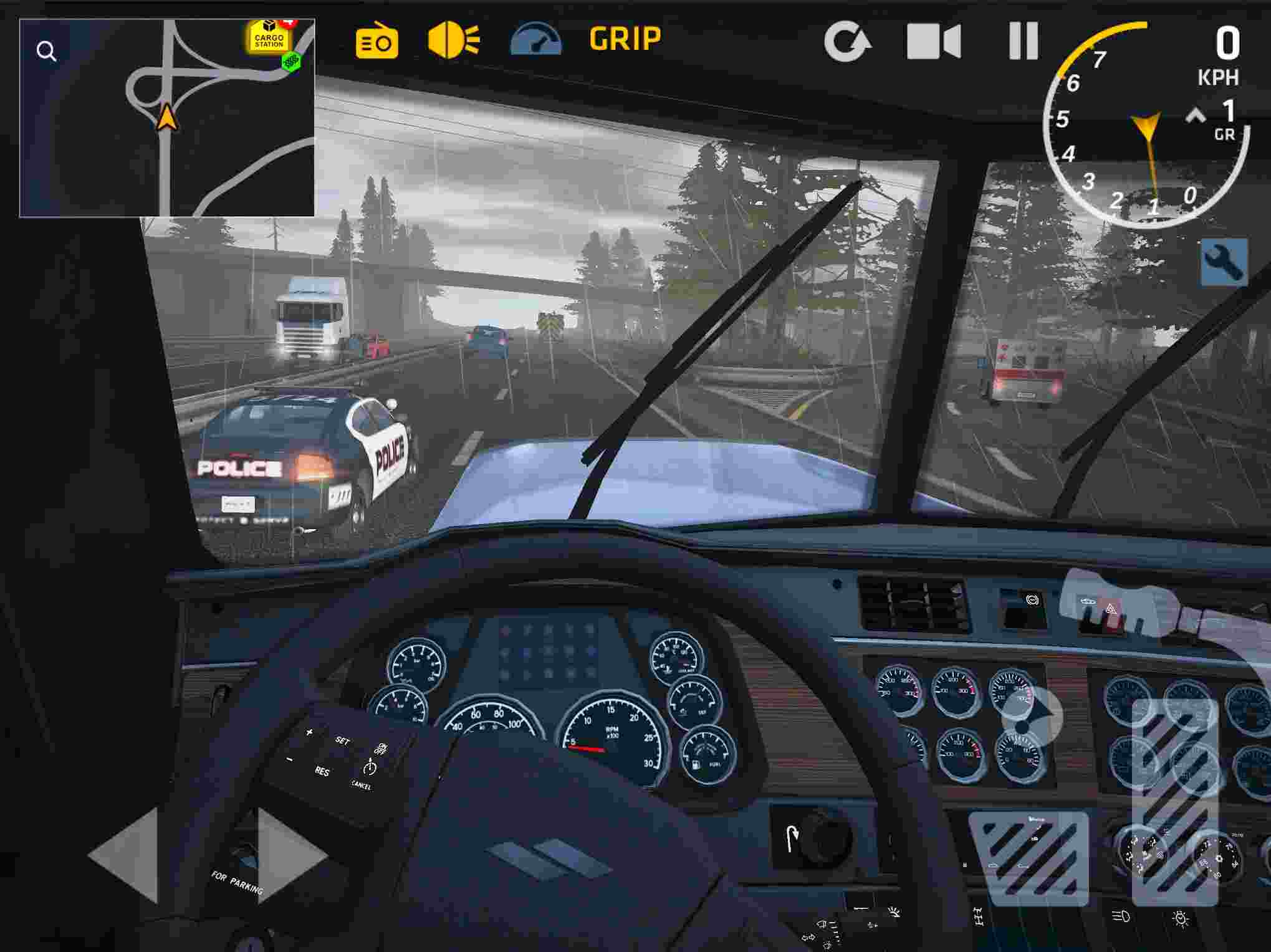 MOD Feature of
Ultimate Truck Simulator
Premium unlocked
unlimited money and gems
There are many different truck vehicles for you to explore. Designed by Ultimate Truck Simulator based on real trucks. Moreover, there are trucks designed in a modern and futuristic style. Each vehicle is shaped with its own unique design. That difference is reflected in the original default paint color and the front of the car. The performance of each vehicle is also evaluated in detail through parameters. Includes torque and control. Moreover, you can also upgrade to enhance the truck's capabilities after ownership. Through parts like the engine, turbocharger, tires, transmission, and nitro.