WinterCraft: Survival Forest by MODLMH is a survival simulator in a frozen forest. Set in a year-round location covered with snow and ice. With extreme weather and environmental conditions. You will role-play as a character in the game to enter a challenging adventure. Perform different jobs in order to survive. At the same time, it also aims to find the lost father. But before that will have to find a way to survive the difficulties. This game is experienced in offline mode. When participating, you will be able to use many interesting features provided by La Bue's publisher. From the vivid graphics system and realistic sound effects. Up to the freehand crafting and building features.
Download WinterCraft: Survival Forest – Survival Adventure in the Cold Winter Forest
Role-play as a character to start the journey to find the lost father. As the survival gameplay is played out, you will have to perform a lot of different activities to survive. Collect materials in many areas to build a base. Create a safe haven to avoid the dangers of the frigid forest environment. Monitor your health and stay in top shape. Through resource gathering, hunting, crafting, and much more. Besides, there is also the opportunity to explore the vast forest. This place hides countless unknown challenges and difficulties.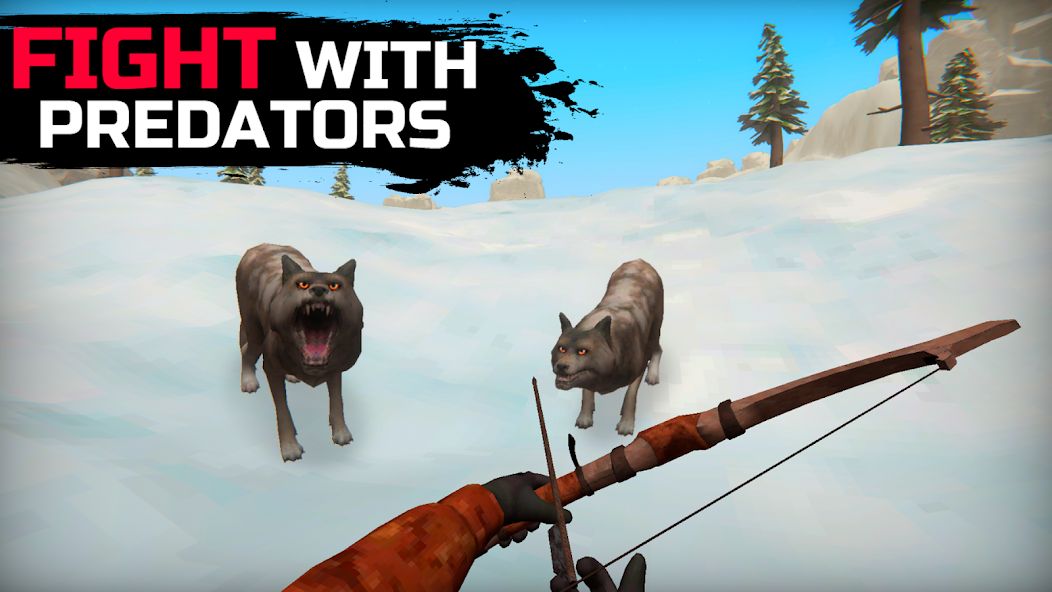 Build shelter
In the harsh weather conditions of the cold winter forest. To be able to survive the passage of time with the cyclical change between the day and night cycles. You will have to build a solid shelter. Through gathering wood and stone resources to proceed with construction. From there, create a solid house to protect yourself when the curtain falls. For example escape attack from wild beasts.
In the house can also use resources to make many things. Examples include desks, fireplaces and beds. There are many more, depending on your creativity to implement. They are not only decorative, but also have many different effects. For example, the fireplace raises the temperature to help you get rid of the cold. You can also cook food and drinks.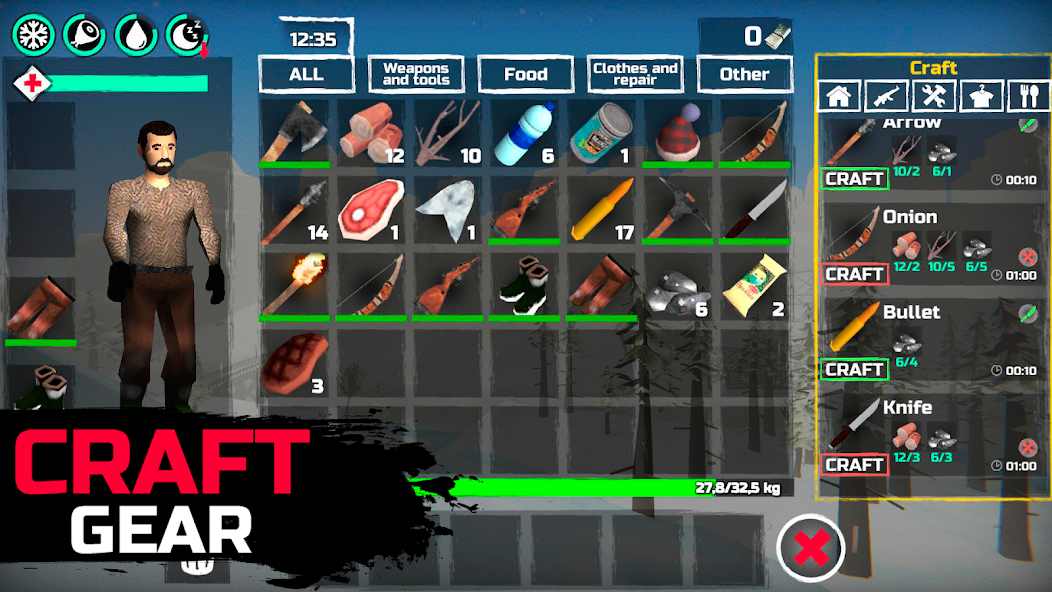 Collect resources
There are various resources for you to collect in the winter forest of WinterCraft: Survival Forest. Examples are wood, stone, iron, and fruit. Each type of resource is used for different activities. For example, wood, iron, and stone are used for crafting and construction. Fruit restores your health to continue the adventure. But besides that to collect them will have to search in many different areas. For example, wood is cut from large trees or picked up branches that have fallen on the ground. Likewise, in order to earn stones, you will have to smash large blocks of stone that appear in the forest.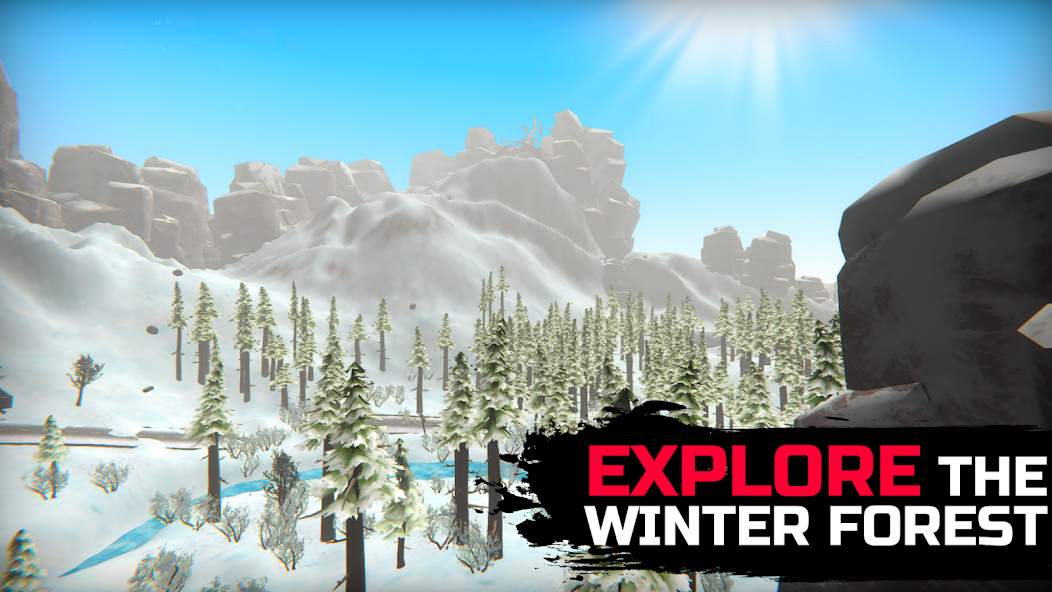 Hunt the animals
The process of adventure in the forest can hunt many different animals and beasts. Examples include deer, rabbits, birds, wolves, and even grizzly bears. Each animal appears randomly in multiple locations in the forest. Accordingly, you can use melee weapons to attack directly. Or use a bow and arrow for better results in the hunt. From there, it is possible to collect food to maintain life over time. In addition, care should be taken when hunting aggressive animals. For example, wolves or bears will return to attack when in danger. Causing you to lose your life if you don't kill them quickly.
Use resources to craft many things
Use resources and materials collected in the forest. Crafting can be done with many other things. Includes clothing, tools, water, food, and weapons. Depends on your choices, as well as the situation unfolding in the adventure. Craft the missing things for greater effect in the survival journey. Accordingly, making weapons such as swords or bows will be easier in the hunt. Or create an ax to cut down trees or a hammer to mine stones more efficiently. It can also create fast food to use when health declines after battles.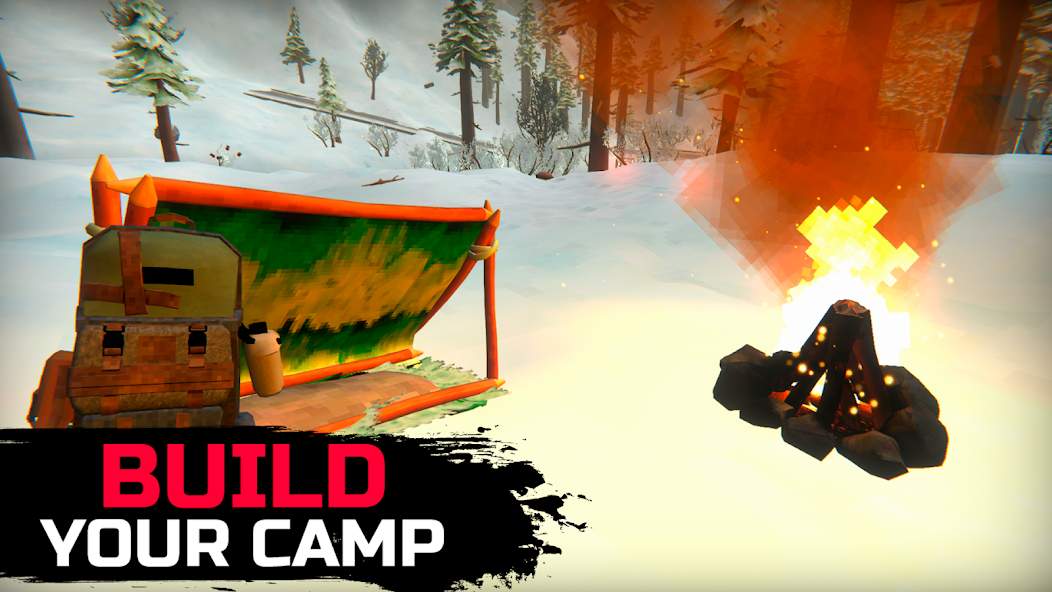 Snow and wind are one of the biggest obstacles in the jungle of WinterCraft: Survival Forest. According to the time that takes place between the day and night cycle. Weather conditions will change and affect the character's ability to survive. Thereby it is necessary to light a campfire and maintain the fire not to extinguish it. By adding wood firewood so that the fire is maintained. At the same time keep the body warm by making clothes to wear. Through the use of animal skins to make clothes.