Zombie Hill Racing is a survival racing game that takes place in an apocalyptic setting. It is carefully designed on 2D graphics and promises to bring an engaging survival experience. Join the game, you are one of the last survivors on earth. You have to drive your car through areas filled with zombies to find safety. It's been a long and arduous journey, but it's your only choice. Try to drive and kill enemies for your own life. There are dozens of car models in the store with many useful upgrades. Take advantage of them to overcome any challenges along the way.
Download Zombie Hill Racing – Drive and survive in the zombie world
The doomsday theme is no stranger to mobile gamers. But when it is combined with the racing genre, it brings a new feeling. Zombie Hill Racing allows you to try that feeling in hundreds of levels and missions available. The game context takes place a few days after the outbreak of the disease. Almost every area of ​​the world has been destroyed, the undead roams everywhere. There is almost no way out but to face reality. Fortunately, you still have a few cars to help overcome this fear of the apocalypse. Your journey and the car start there.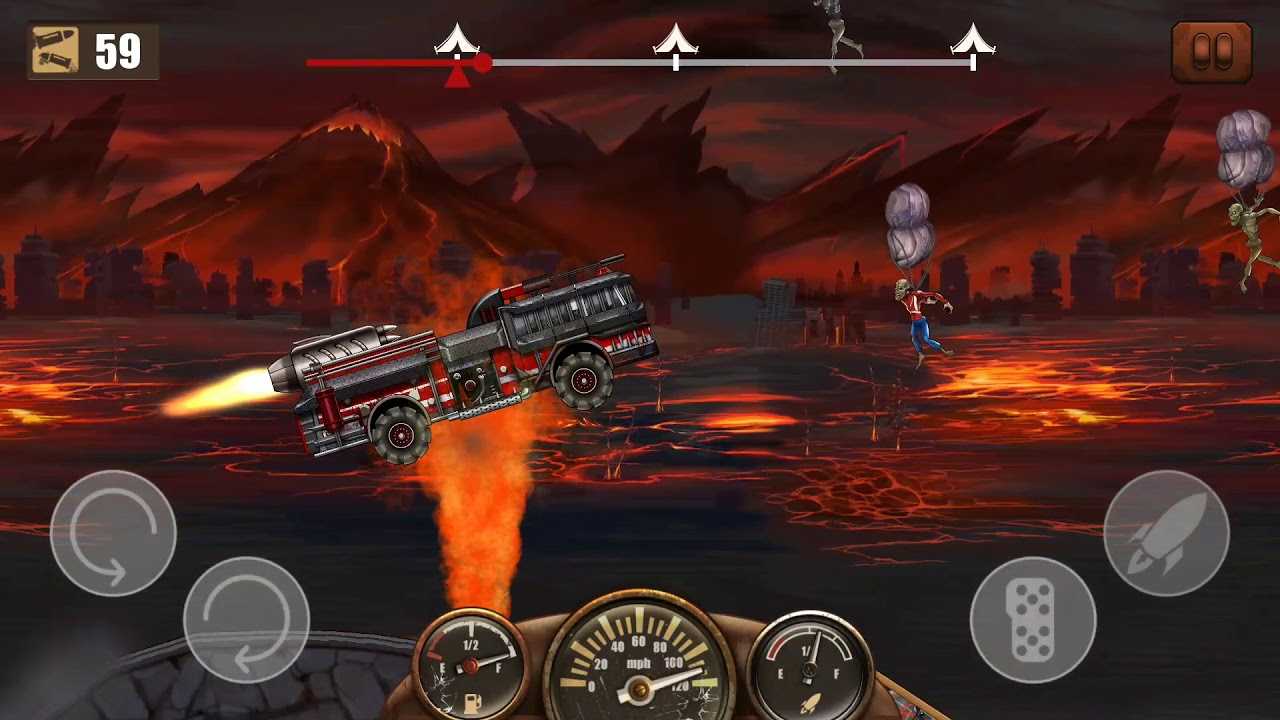 Show off your skills
Your survival journey will include many stages. At each stage, the game offers a number of specific tasks. In each mission, you have to drive and survive for a certain distance until you defeat the Boss at the end of the way. To do this, you need to master all driving maneuvers. There are 4 virtual buttons on the screen including forward, reverse, brake and boost. You need to combine these virtual buttons flexibly to control the car through any terrain. The challenge for you is hordes of bloodthirsty crazy zombies and many other traps.
Besides the fear of zombies, you have to face many other fears. Terrain difficulties can also stop you at any time. There are no smooth highway tracks, what you have to overcome are bumpy roads. Moreover, they contain a variety of obstacles such as wooden crates, gas tanks, broken bridge segments, aircraft wrecks, and more. So you have to show your ingenuity if you want to overcome all these obstacles.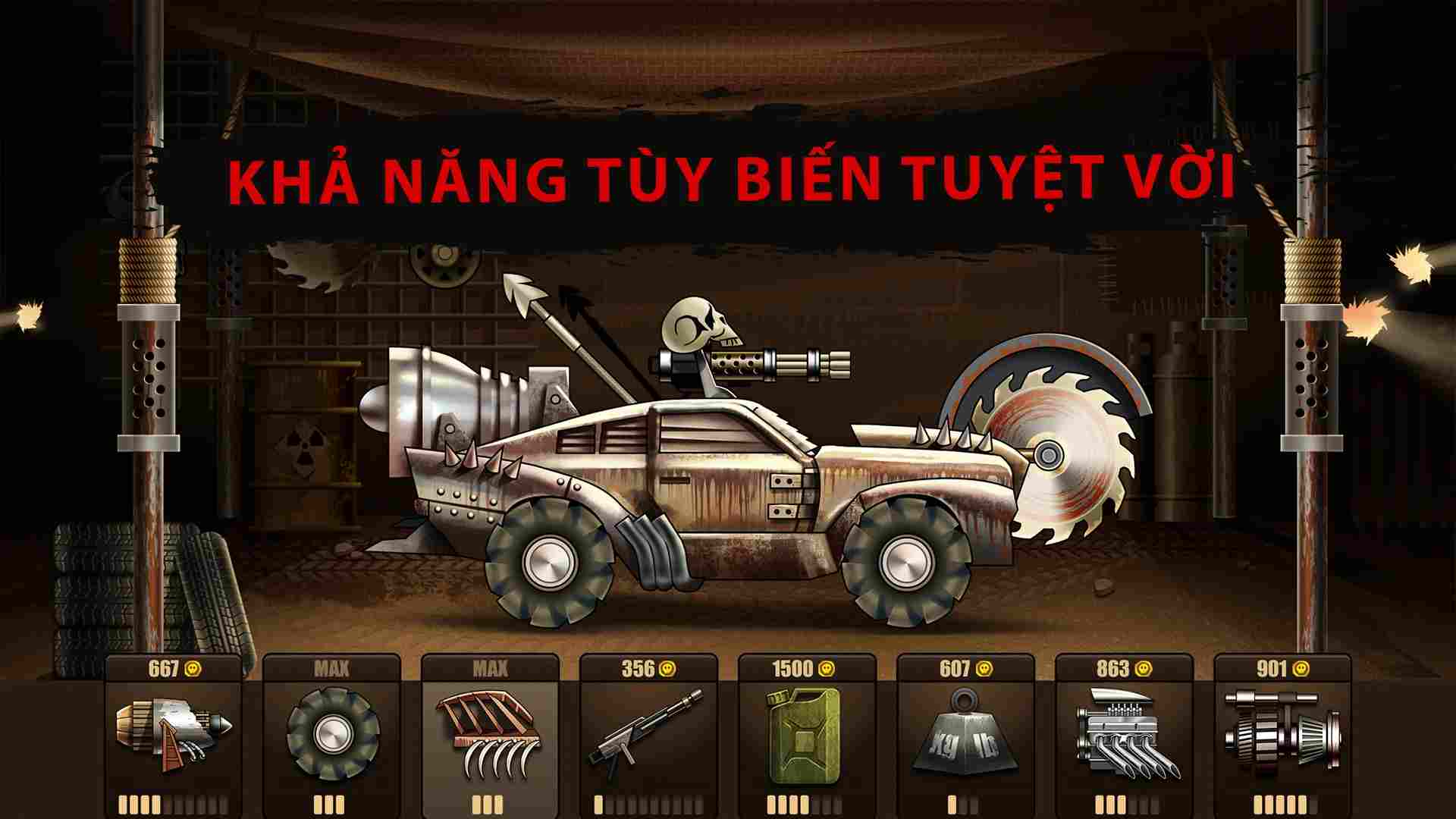 Upgrade your vehicle with customizations
Zombie Hill Racing brings you cool stuff in the store. Specifically, those are the best zombie-killing cars with dozens of different customizations. Each car is designed with a distinct look and engine. To own all vehicles, you need to reach the allowed level of the game. However, in the meantime, you have dozens of challenges to overcome. So prioritize your gold coins to customize and upgrade your battle vehicle.
Accordingly, you can replace and add different parts to the car. In the beginning, you just have a normal car. But you'll refresh it by adding new wheels, rifles, mortars, shotguns, spike wheels, bows, nitro engines, and more. These will help you improve your vehicle's damage and speed. If you want to improve the armor, add another part like an iron outer shell to the whole body. In particular, the game allows you to choose and design the details as you like. Just touch the accessories and place them anywhere in your car.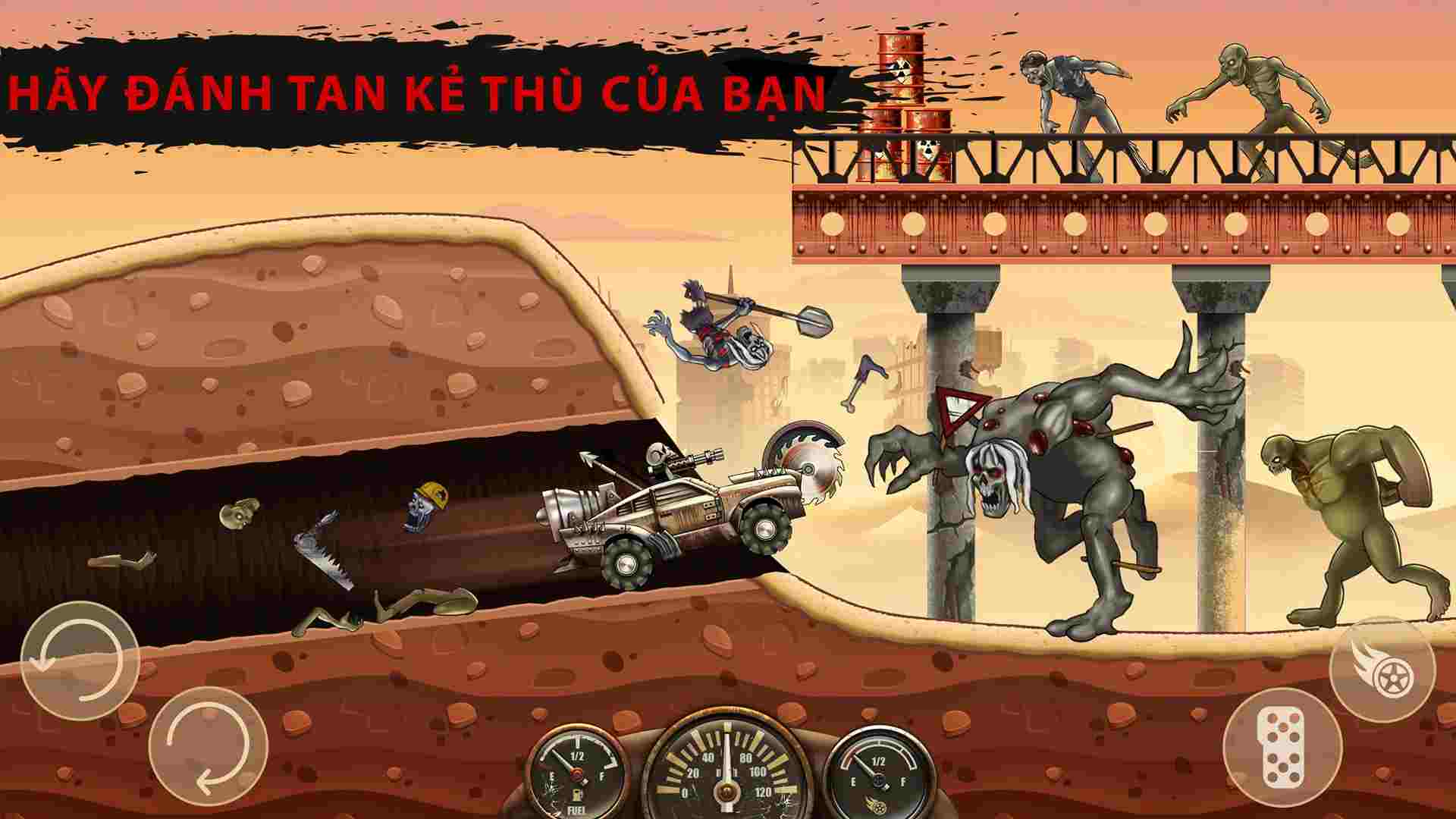 Explore different types of terrain
A diverse apocalyptic world is waiting for you to explore in your survival journey. It consists of various areas spanning the vast desert, the destroyed city area, and more. In each place, you will encounter unique terrain challenges. It can be broken bridges, broken buildings, steep slopes, or deep holes… Besides, the enemy system is also increasingly diverse. There are hundreds of zombie species with different looks and skills that will be waiting for you along the way.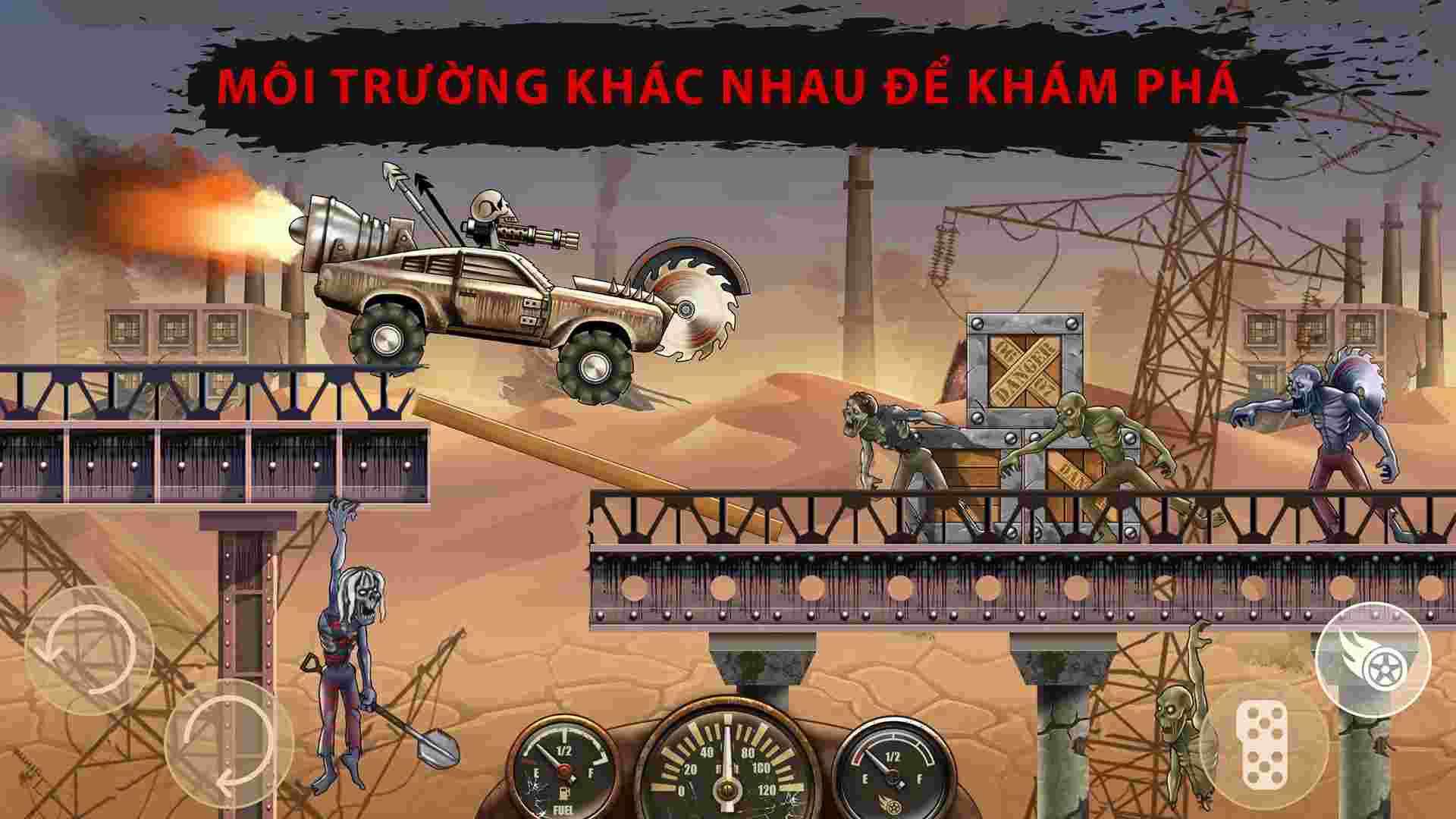 Vivid and detailed 2D images
Although only possesses a 2D design, everything in this game is quite vivid. It depicts a realistic apocalyptic world with ruined buildings and frantic zombies. The harmonious color scheme between gloomy colors also contributes to showing the game context. Besides, the engine sound from your car is also very realistic. It will give you a realistic driving feeling when crossing different terrains. Moreover, your survival journey will be filled with the catastrophic effects of fire and gore.
MOD Feature of Zombie Hill Racing
Mod Menu
Unlimited money and gold
Do not stop until you have found a safe landing in the world of Zombie Hill Racing. It is an endless survival journey where you only have to move forward. Learn how to drive your car across all regions. Hordes of zombies and a series of traps will be under your wheels. Drive and survive or become the next victim of the pandemic, how will you end up?