Bulu Monster is an adventure role-playing game from the publisher Sigma Game. The main content of the game is the journey of the monster trainer in the vast fantasy world. You will play this trainer and have the task of collecting different monsters to form a powerful monster team. You will bring them into the battlefield to defeat the enemy and get valuable loot. What makes this game is a well-rounded adventure story, high-quality animation design, and diverse quest system. It also brings a system of hundreds of monsters with unique skill sets and appearances for you to discover every day.
Download Bulu Monster – Collect monsters for battles
This game seems to be inspired by Pokemon Go. So you will feel its familiarity from the gameplay and also the design. Join the game, you will immerse yourself in the journey of a talented coach. It's a long journey through hundreds of levels and battles. Your goal is to go to war, collect monsters and loot to constantly upgrade and hone your monster collection. You can also challenge your friends and other players in online mode. In addition, many attractive events and campaigns with great rewards are also available to you. In other words, you can play games both online and offline.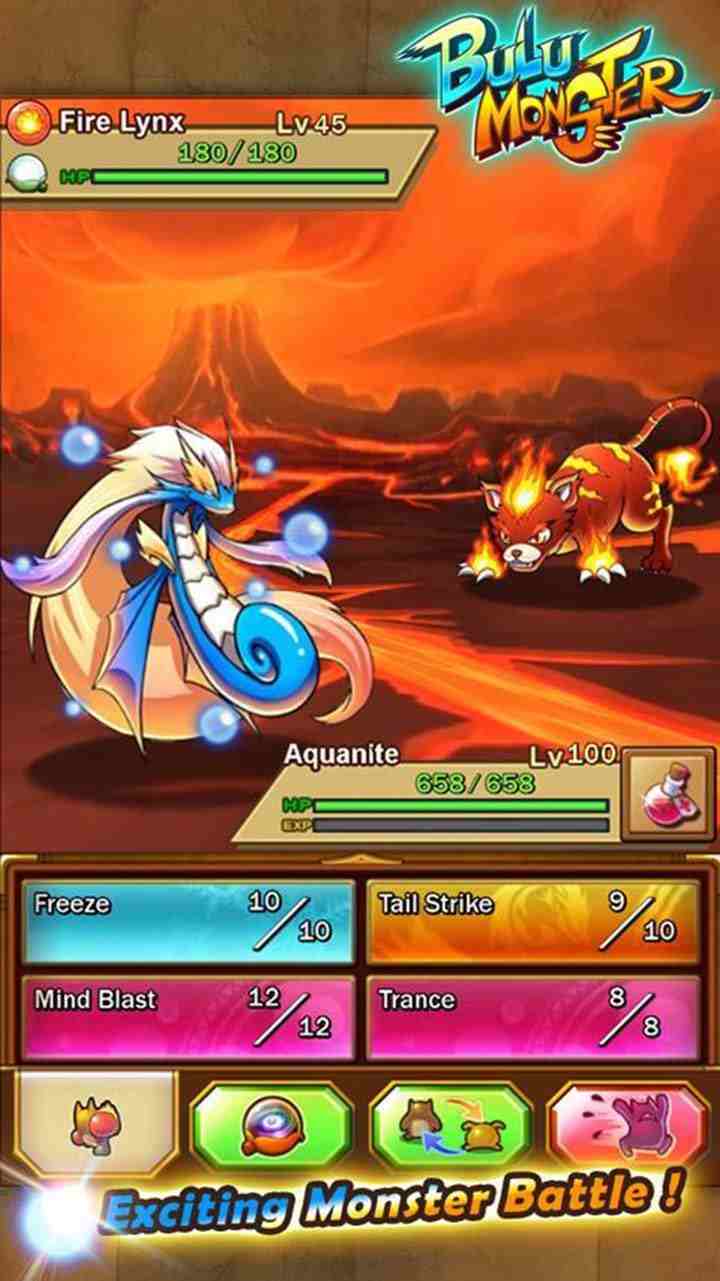 Join the monster arena
At each level, you will have a battle with one or more monsters. Before entering the arena, you need to prepare a strong squad. You just click on the monster and add it to the squad. In the battle, you have full control of your warriors by choosing warrior cards and skills. After a few attacks, if you weaken the enemy to a certain level, you can use the "Capture" feature to capture the opponent's monster into formation. In a situation where you need to hide, click on the "Escape" feature. If you want to attack, select "Attack" and select the skill. After that, you will enjoy powerful attacks with eye-catching effects.
As can be seen, the gameplay mechanism is quite simple and idle. But the strategic factor is the most important to make victory. First of all, you need to think about the squad arrangement strategy. This is not so important in the beginning when you only have a few default monsters in your hand. But when you own a huge collection of monsters, think more about how to combine different warriors to create the perfect squad. Moreover, each warrior has his own skills. So, you need to use reasoning skills to optimize damage and efficiency in each of your turns.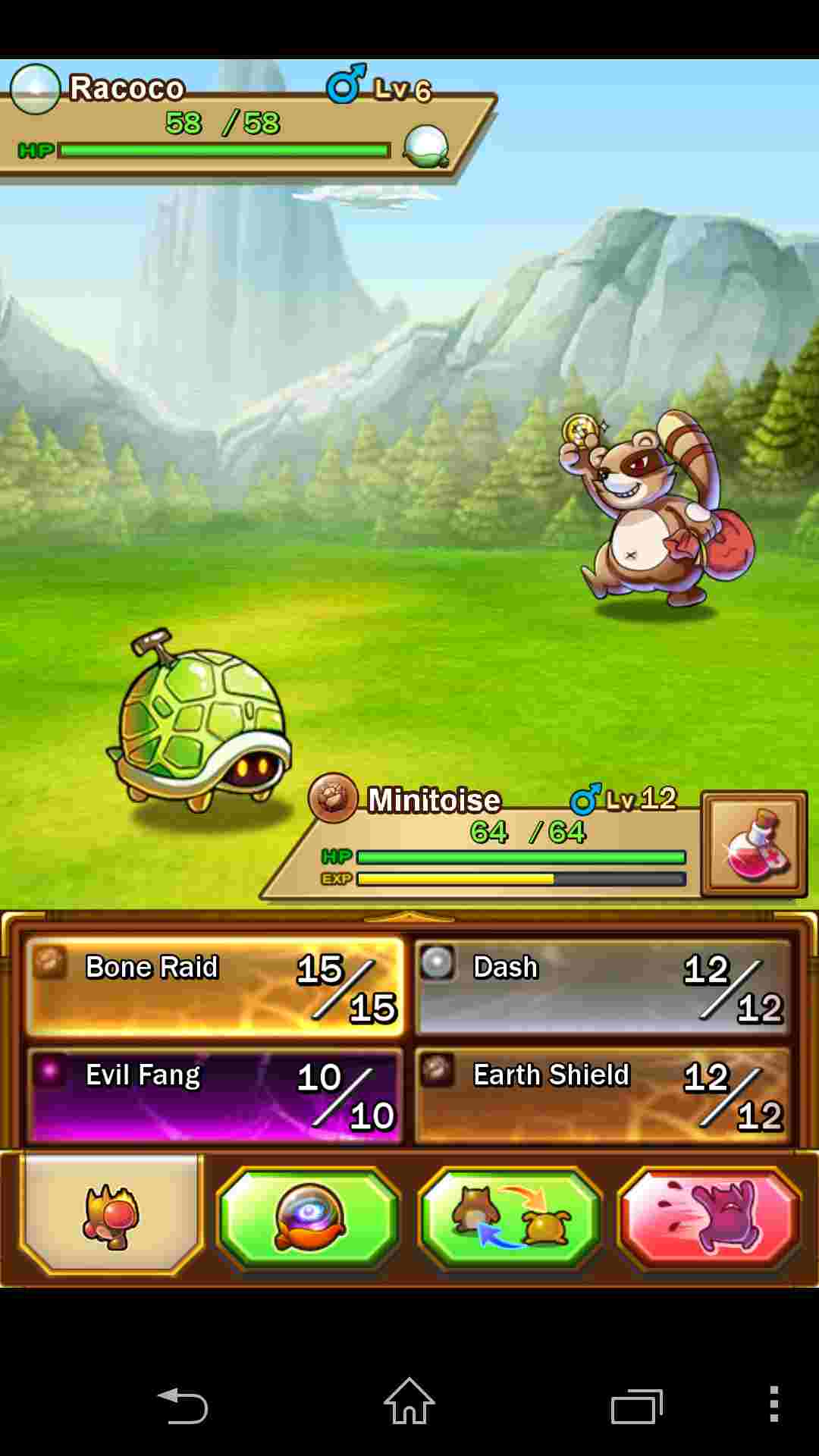 Explore the diverse monster system
After each fight in Bulu Monster, you will receive rewards including monster cards, bonuses, and enhancement items. As a result, you will soon own more monsters of types such as Fire, Water, Earth, Magic, and more. Each monster has its own skills and has certain stats, including HP, Strength, Defense, and Agility. There are more than 150 different monsters, these stats are completely different. But by upgrading monsters, you will improve the aforementioned stats to upgrade their power. When upgraded, your warrior is not only stronger but also more beautiful.
Adventure through many different lands
There are more than 14 different fantasy lands in this game's monster world. You can adventure to many places through battles. On each map, you will find new enemies, new NPCs, and many unique rewards. NPCs will help you discover new details of the original story through dialogue. Besides, they are also top monster trainers. You can challenge them to collect the most powerful monsters in their squad. So your journey is a series of wars and events, not discrete quests. You will feel like you are really adventuring and exploring.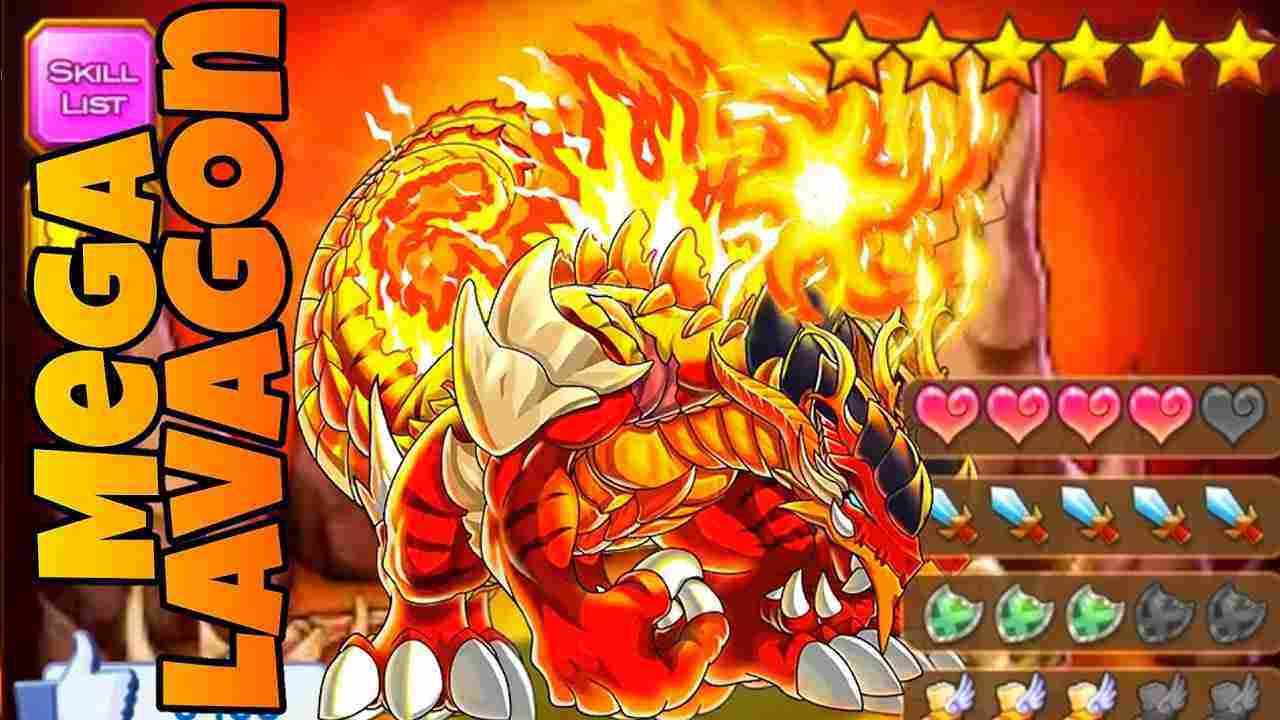 Vivid and creative 2D design
This game is simple but designed with well-organized graphics. It vividly depicts Pokemon-inspired monsters and many other themes. Each monster in the game has an impressive appearance and explosive skill effects. They make for truly spectacular battles when you bring them into the battlefield. The arena scene is also quite diverse, including many places such as deserts, jungles, volcanoes, snowy mountains… And the lively background music also contributes to inspiring every trainer.
MOD Feature of Bulu Monster
MOD Menu
Unlimited money
Unlimited everything
Unlimited master ball
Unlimited items
Bulu Monster will not disappoint you because it is built very well. This game will make you fall in love with explosive monster battles, beautiful animations, and many other impressive points. Don't hesitate to join the game and step right into the arena where you will witness the craziest monster battle. Show your strategy to conquer every enemy, thereby expanding your monster collection.