Have you tried the feeling of being a bus driver? Come to Coach Bus Simulator to do it right on the phone screen. This is a bus-driving simulator game with a realistic and detailed 3D design. It promises to make you excited with the driving experience like a real driver. This game owns a large open map, allowing you to make many trips across Europe. Moreover, you will have the opportunity to see beautiful scenery and a realistic vehicle system. Don't hesitate to start your journey now. Many passengers are waiting for your bus.
Download Coach Bus Simulator – Become a long-distance bus driver
Is the job of a bus driver as simple as you think? Coach Bus Simulator will give you the most accurate answer. Join the game, you can start at any level from amateur driver to expert. This game provides detailed instructions so that every player can approach everything easily from the beginning. Then it brings interesting tasks for you. You can explore these quests alone or play with friends online. The missions will train you to become a real driver.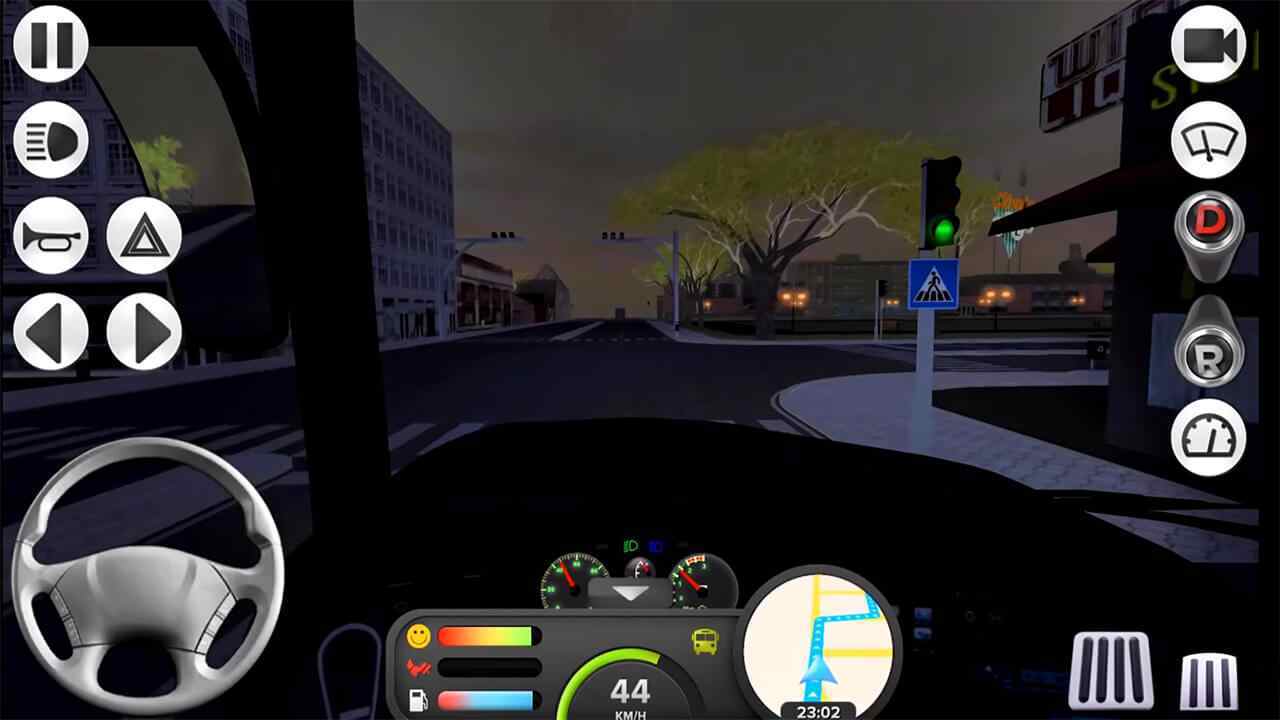 Explore realistic driving missions
Basically, your duty is to drive a bus and take passengers to different locations in the city. The route is up to you to decide. You can choose the starting point, destination, and passing route. After that, just drive to the designated place to pick up guests, drive and bring everyone to the required place. Of course, the game will provide a small map to locate and track your journey. Pay attention to it to know if you are on the right track and what points in the city will pass through.
Regarding the control mechanism, the game provides intuitive virtual buttons on the screen. You just use these virtual buttons to drive the bus and complete the mission. Specifically, you need to use the virtual steering wheel to navigate the car, and the accelerator and brake to control the speed. Besides, there are some other features such as horn, headlights, speedometer, perspective (first or third), map, etc. These are all basic and most familiar features for every bus driver. Get used to them if this is your first time playing.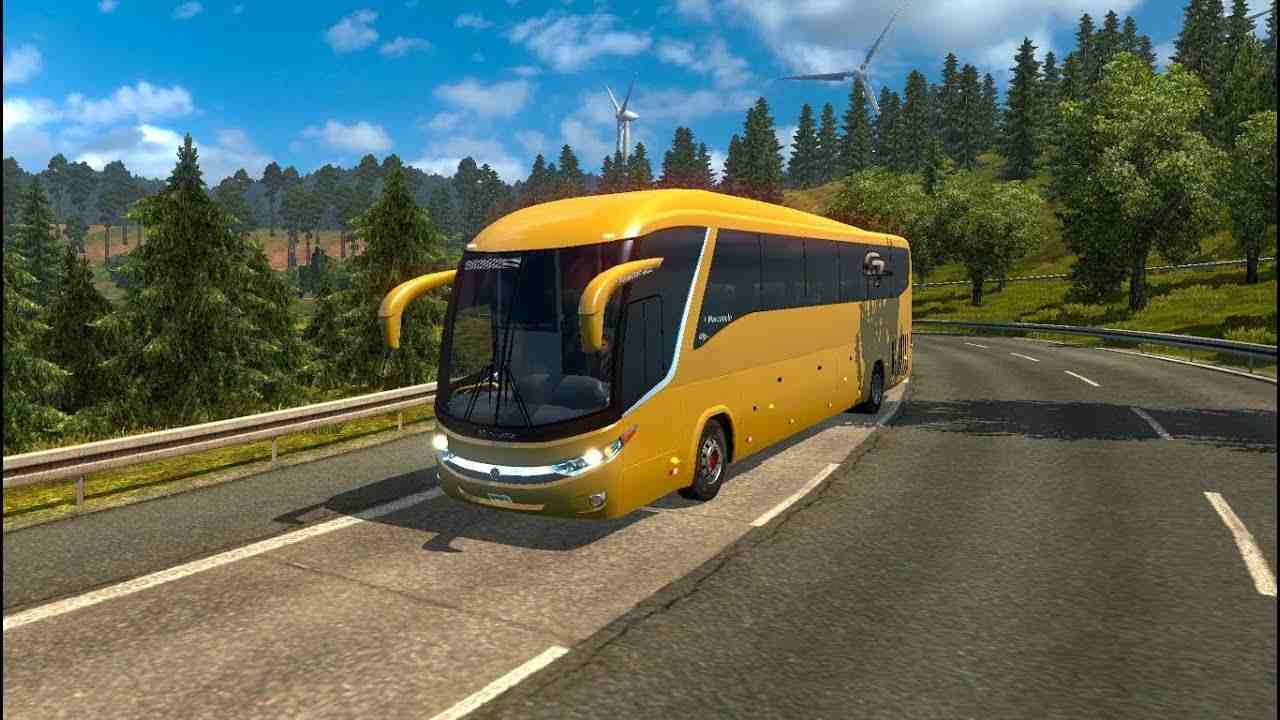 Customize and unlock new buses
Coach Bus Simulator will make you excited when it brings many good bus models. Those are all cars from famous brands in Europe. Each bus has specific indicators such as speed, braking, and controllability,… You can change these indicators by upgrading the bus or replacing parts and accessories. The game also allows you to customize the look of your car from paint colors and stickers to textures and drawings. You have the right to write anything on the surface of the car to leave a personal mark.
Besides, each bus in the game has a detailed interior. You can see the entire interior of the car's front end when driving in the first-person perspective. This angle of view also gives you a realistic driving experience when a real driver. But besides being a driver, you can also become a transport company boss, believe it? The game allows you to unlock multiple buses, hire drivers and operate an epic fleet of buses. You will make money from this bus company.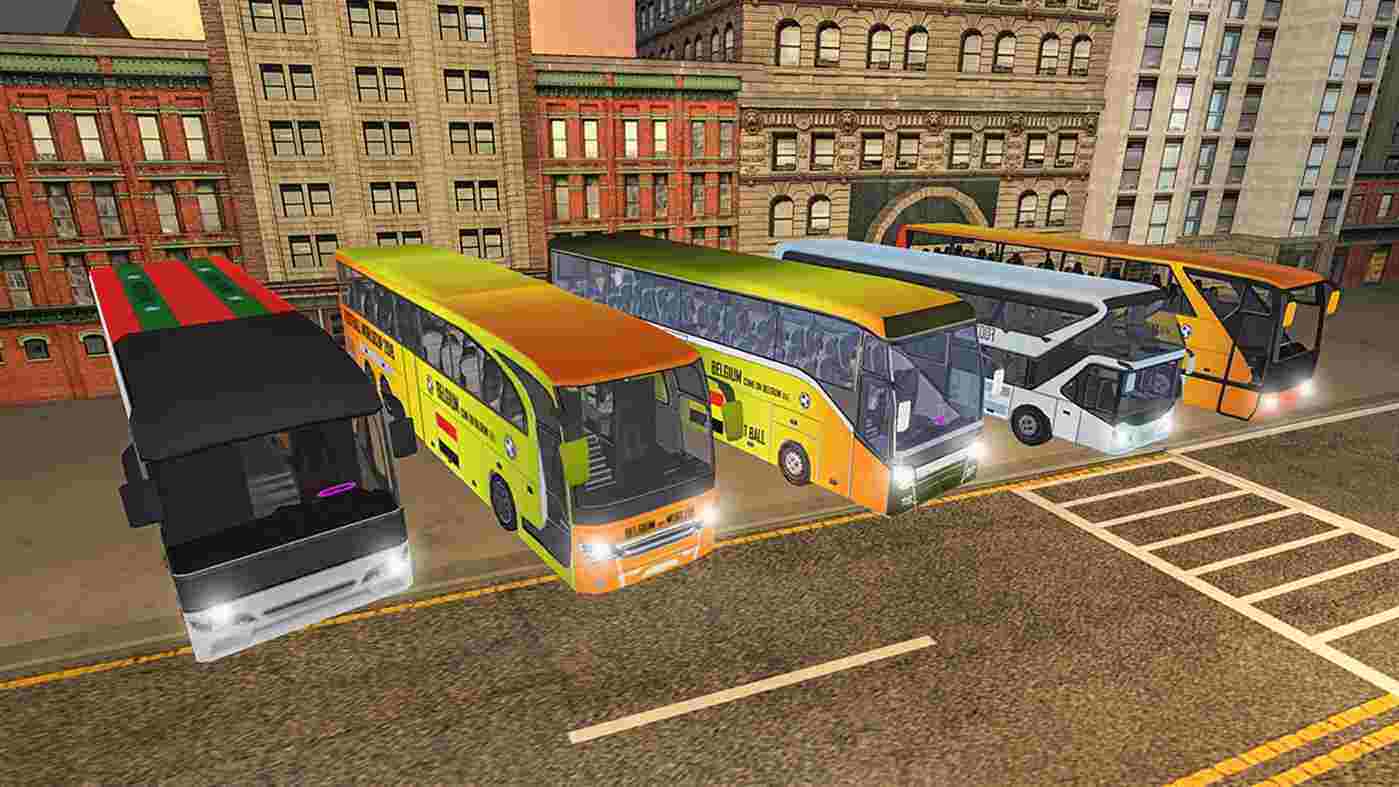 Explore the big open world
The European scene will appear vividly before your eyes in the virtual world of this game. You will have the opportunity to admire its beauty through long-distance bus trips. You can go through many famous places, see the streets, buildings, shopping malls, beaches, etc. Besides, the road traffic system is designed in detail. Therefore, you will see the system of vehicles moving flexibly on the street. Traffic signals, signs, road markings, etc. are equally authentic.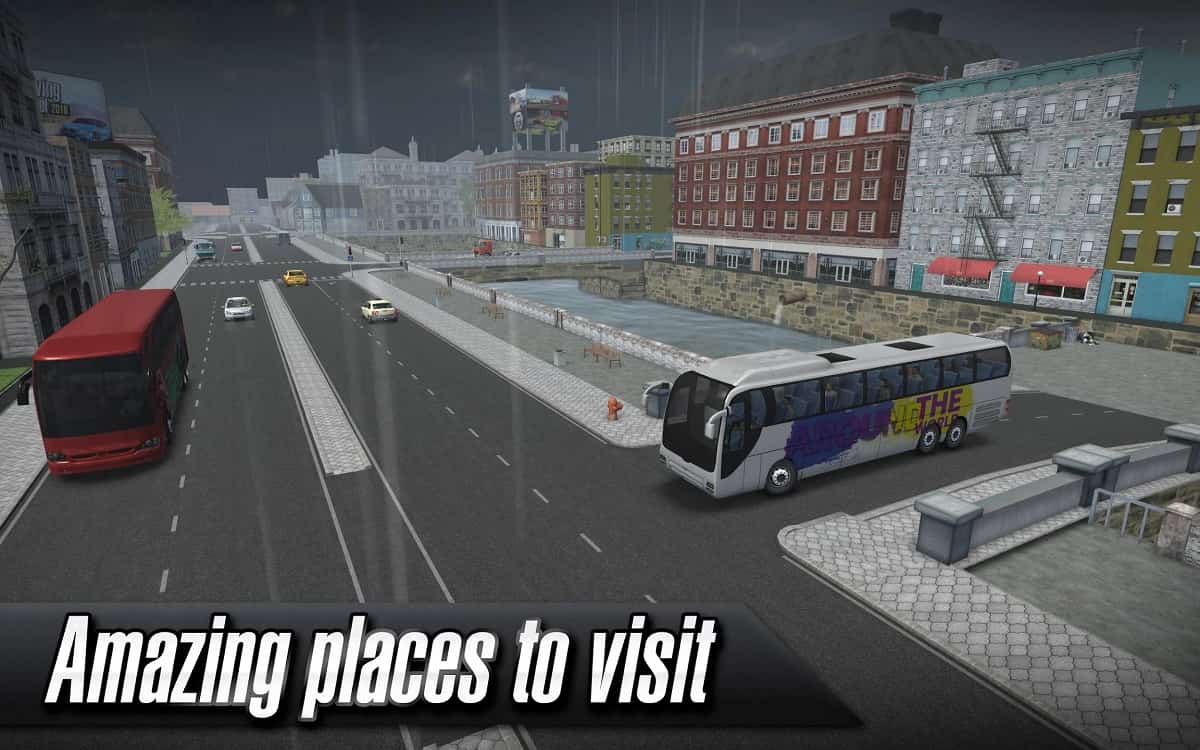 High-end 3D graphics
This game will not let you down with the image quality. Everything is depicted on 3D graphics, thereby providing detailed and high-definition images. The virtual world in the game comes to life with roads, people, vehicles, and realistic scenes. Weather conditions change dynamically in real-time, making this world closer than ever. The images of the buses are equally realistic with detailed designs and engine sounds.
What's better than a realistic bus driving simulator like Coach Bus Simulator ? Quickly download this game and try the feeling of being a real bus driver. This is your chance to explore Europe from a driver's perspective. Countless long-distance bus rides are waiting for you. Launch them today for travel right on your phone.