Combat Quest is one of the best roguelike RPG games on mobile. It will take you on the most mysterious adventure in the role of an epic hero. Your mission is to defeat the monsters from the dark to rescue the princess and king of the kingdom. It's an endless journey with hundreds of levels and challenges of steadily increasing difficulty. That journey brings many new things, from new challenges and new enemies to new lands. And your archer hero will progress through the levels to get ready for the big Boss. The battles and adventures will become more and more interesting the further you go. If you are ready for this journey, download the game.
Download Combat Quest – Role-playing adventure in a fantasy world
In the fantasy world of a certain kingdom, an evil force is rising. The rulers of the kingdom are captured and the fate of the world is in the hands of the bravest heroes. You will transform into one of these heroes. Your mission is to participate in the royal battle, penetrate the dungeons and sweep all the enemies. That's what happens in the game Combat Quest. It is an endless adventure story with many mysteries. You will gradually uncover those mysteries through the hundreds of levels available in Story mode.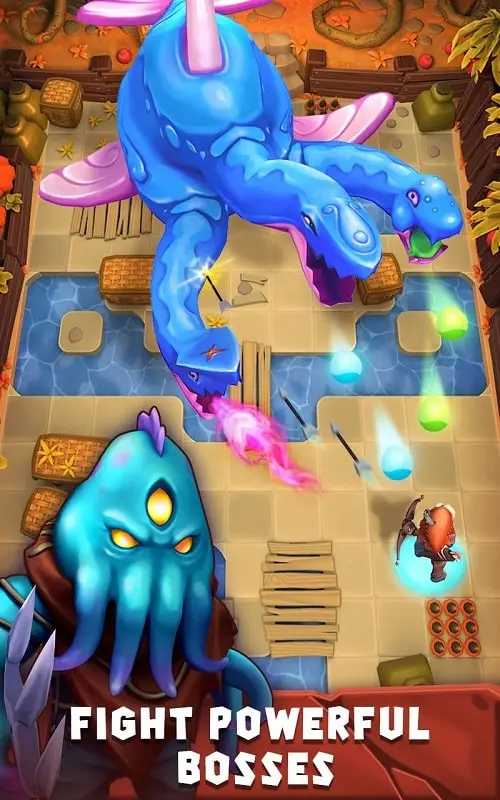 Archery and fight your way
In each level, the hero's mission is to destroy all enemies. To do this, you need to move the hero wisely. Just touch the joystick in the center of the screen to move in any direction, and release your hand to attack. Heroes can automatically target (closest) and attack when not moving. In other words, the action mechanics of this game are quite idle. But it also requires a bit of strategy. Strategy is reflected in how you move, choose your attack target, and choose to upgrade. You need a reasonable movement plan to both dodge the enemy and create conditions for an effective attack. In some difficult levels, such as meeting the Boss, you need to do it many times better.
After each victory stage, you will be taken to a new scene with new enemies. But at the time of transfer, you will get 3 upgrade options. Your job is to simply click to select one of these upgrades. It can be upgrading damage, archery speed, healing, or expanding attack range. Please analyze the battlefield situation to make a reasonable choice. Although these are only temporary upgrades, they will give you an edge in the nearest fight. After a certain number of levels, you will get bigger upgrades. And through upgrades, you and your hero will conquer the wars to discover more.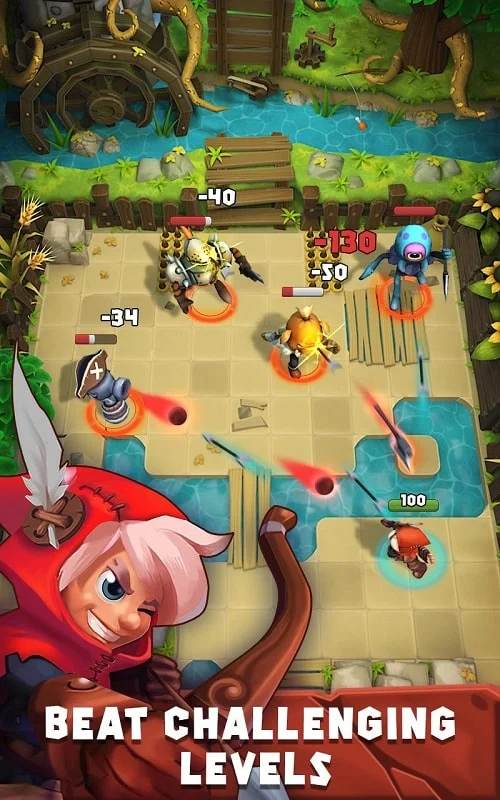 Unlock and upgrade heroes
So far, the hero system in Combat Quest is still relatively limited. However, it has more than 5 heroes to choose from, and each hero has many unique characteristics. You can unlock any hero when you reach the allowed level. Each hero will be designed with a unique appearance and skill set. At the same time, they can use different weapons and spells. You can play heroes and test their strength. In particular, you can upgrade heroes to enjoy new power thresholds.
There are many ways to upgrade, such as adding necessary equipment and items. Each hero will have 8 gear slots to add weapons, gloves, rings, necklaces, armor, boots, and more. However, each hero will fit different types of equipment. You can also craft your own weapons from available resources and items. Besides, equipment and weapons can also be upgraded. They will become more and more beautiful and stronger to help the hero conquer more difficult battles. With great strength, your hero will have the opportunity to explore many places and meet many of the biggest enemies.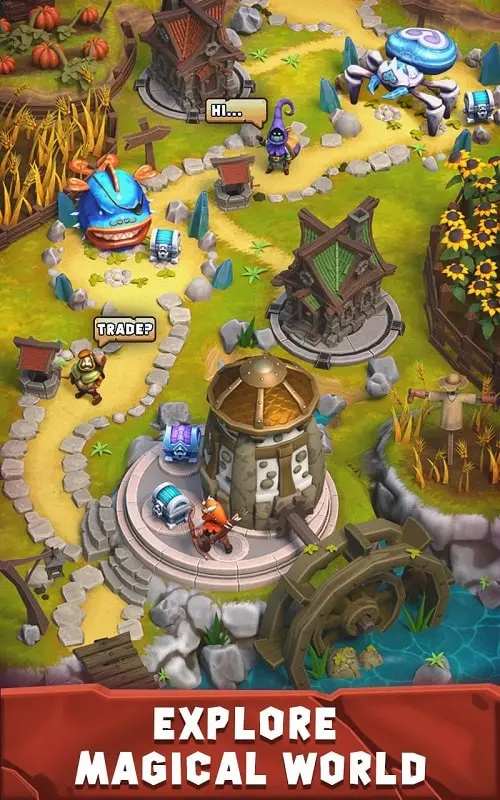 Beautiful and colorful 3D environment
The game's world comes to life on the screen in its signature top-down perspective. It includes many beautiful maps that are unlocked gradually in your adventure journey. On that map, every detail is well described. The diverse enemy system also contributes to creating a vivid fantasy world. In particular, the hero's appearance is carefully polished. Each hero has unique skins and skill effects. Moreover, everything will be more and more diverse in the hero's adventure.
MOD Feature of Combat Quest
Mod Menu
Unlimited money
Unlimited gems
Unlimited coins
unlock all characters
free shopping
You can download Combat Quest here and enjoy it now. Although not too new and different, it will give you the most complete experience. Get ready to play as your favorite hero and marksman and start the adventure. An epic fantasy world is waiting for you to explore. If you don't hesitate to fight, now is the time to dig deep into the dungeons and become a legendary archer.