A chaotic world full of zombies is waiting for you to explore in DEAD WARFARE: Zombie. It is a top-notch FPS game that is appreciated by professionals and fans alike. In the game, you will play as one of the agents of the world rescue team. Your mission is to destroy zombies, rescue scientists, and find a cure to solve the epidemic. It is a long-term mission fraught with dangers. But you are not alone. You can call allies or co-op with friends online. Moreover, there are dozens of different weapons to use. Don't miss any chance to upgrade and survive longer.
Download DEAD WARFARE: Zombie – Large-scale battle for survival
The game takes place in the year 2072 when the whole world is infected by zombies. Humans had to temporarily hide in the ground and ruined buildings. But another group of subjects was still standing on the ground. They take on the role of people looking for food, fighting zombies, and helping others. They are MPS-16, a group of specially trained agents. One day, they received a radio signal from a scientist. He said he had found a vaccine that could deal with the zombies. But he is trapped in a mysterious cellar and is running out of food. In that situation, you – a member of MPS-16, have summoned everyone to rescue this scientist. At the same time, this is also a mission that can save the world.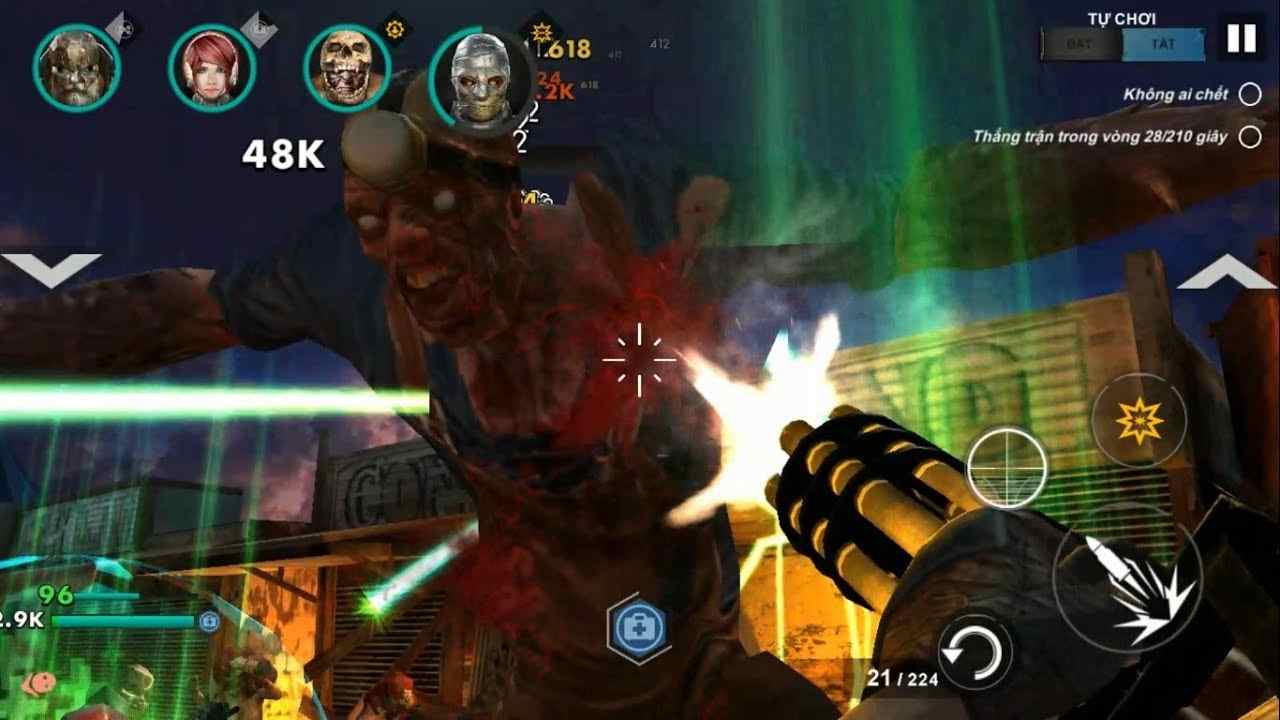 Addictive shooting modes and mechanics
So, you will join a group of agents on a journey to save the world from zombies. It is a long journey through many crazy dangers. You will explore this journey to its fullest in Campaign mode. It includes hundreds of different story-based missions with attractive rewards. However, you can also change the experience in other modes. Typically, the Arena mode is where you will compete against countless other people in the world. Your mission is to protect your base and attack others to steal food and items. In addition, the game also has a series of events and other large and small missions.
No matter what mode you are in, you always find interesting survival battles. You will start by choosing a character to assemble a squad of up to 4 members. In battle, you will join your allies to destroy zombies. There are hundreds of zombies that differ in appearance and attack form. You need to align the shot correctly to destroy them as quickly as possible. Wave after wave, you need to stay focused. Besides, don't forget to change ammo at the safest time. You also need to work with allies to support each other.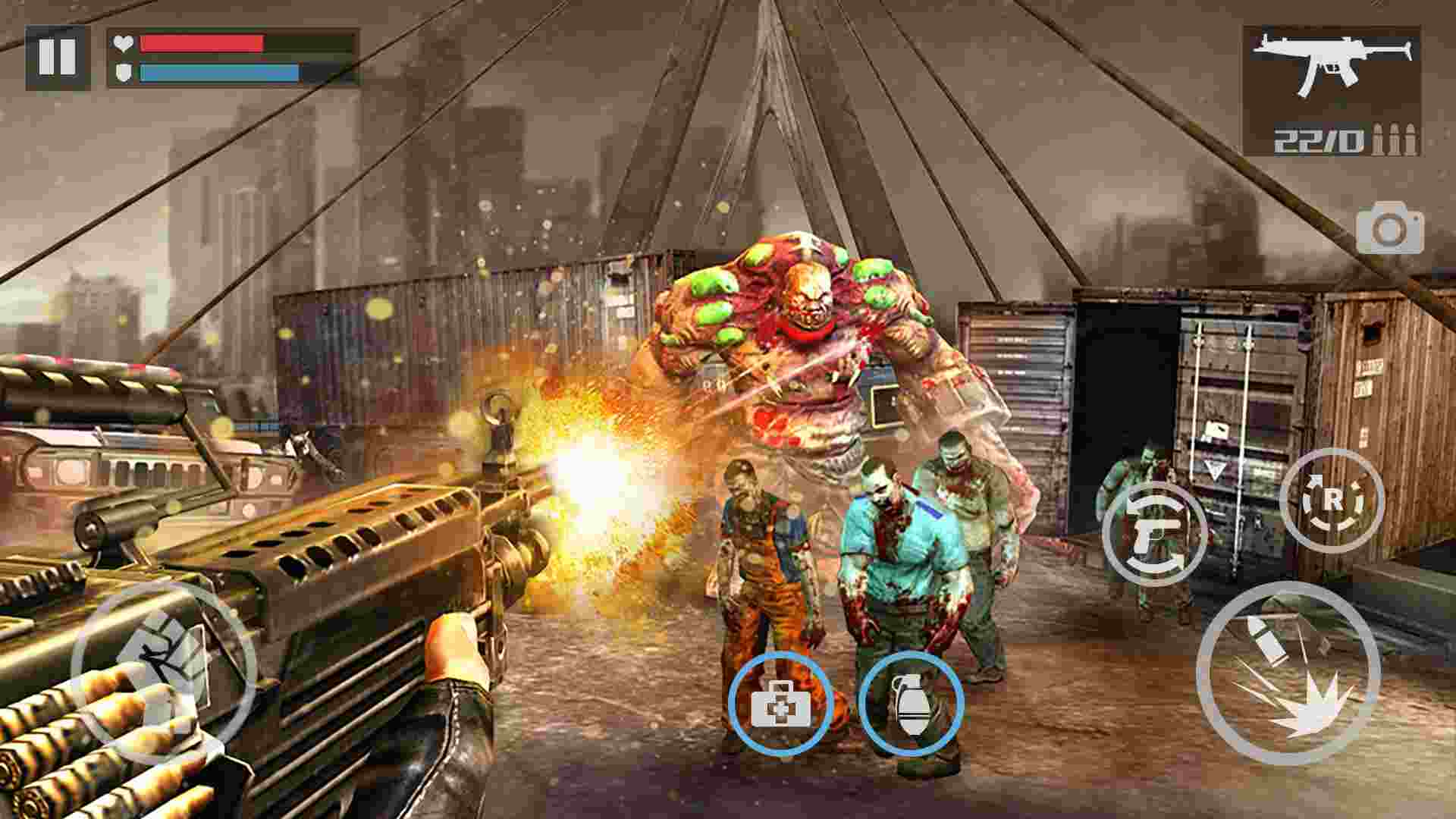 Collection of characters and weapons
DEAD WARFARE: Zombie brings an extremely diverse character system. It consists of many different classes with their own skills. Each character only uses a certain weapon, which determines their role. Specifically, these are agents with pistols, mortars, bazookas, rifles, sniper rifles, and more. The strength of the agent is regulated by the power of the gun. So you can upgrade the gun to improve stats like damage, fire rate, ammo capacity, critical rate… To unlock guns and characters, you need to spend gold coins. However, some rare guns can only be found randomly during the game.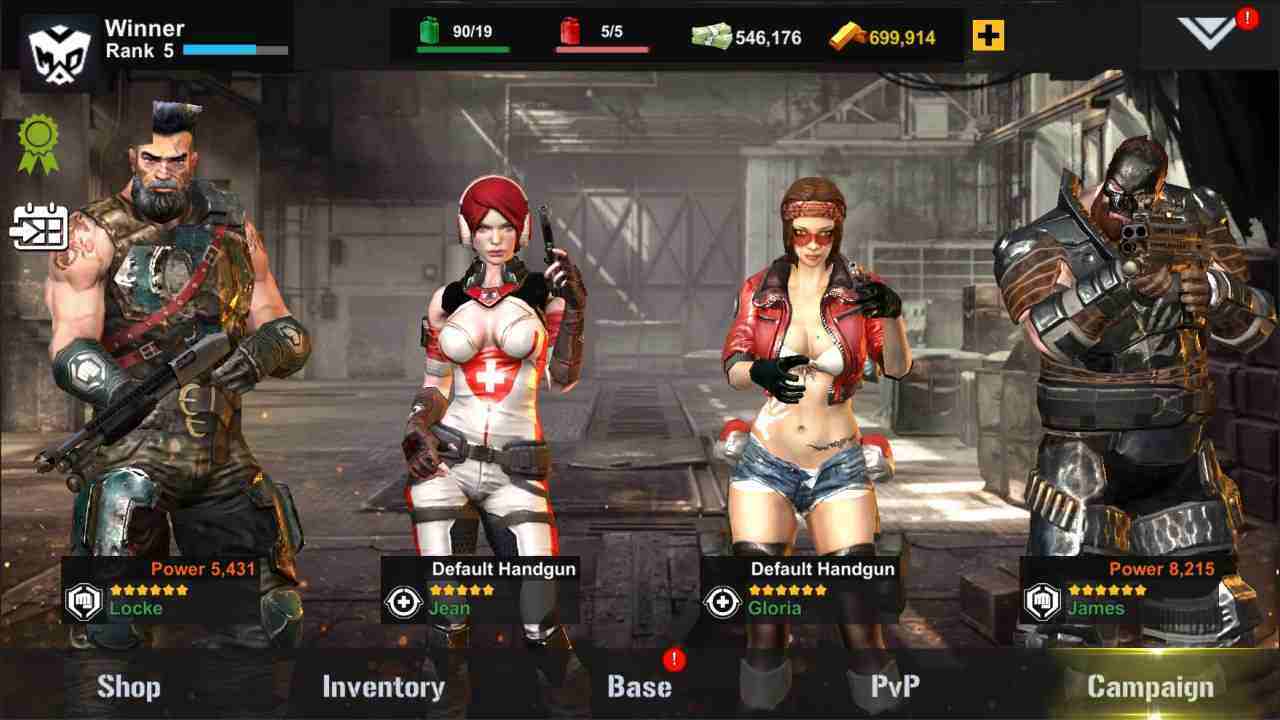 Explore the unique zombie system
If you are a zombie theme lover, this is heaven for you. The game offers an extremely rich zombie system with many species from small to large. You can find weak but agile zombies or giant Bosses. Each type will be designed with a different appearance, behavior, and skills. You will encounter them randomly in many places on the map. In each area, there will be specific types of zombies. You will need the right weapons and agents to counter them. Moreover, there are dozens of other interesting surprises waiting for you to discover in many different locations.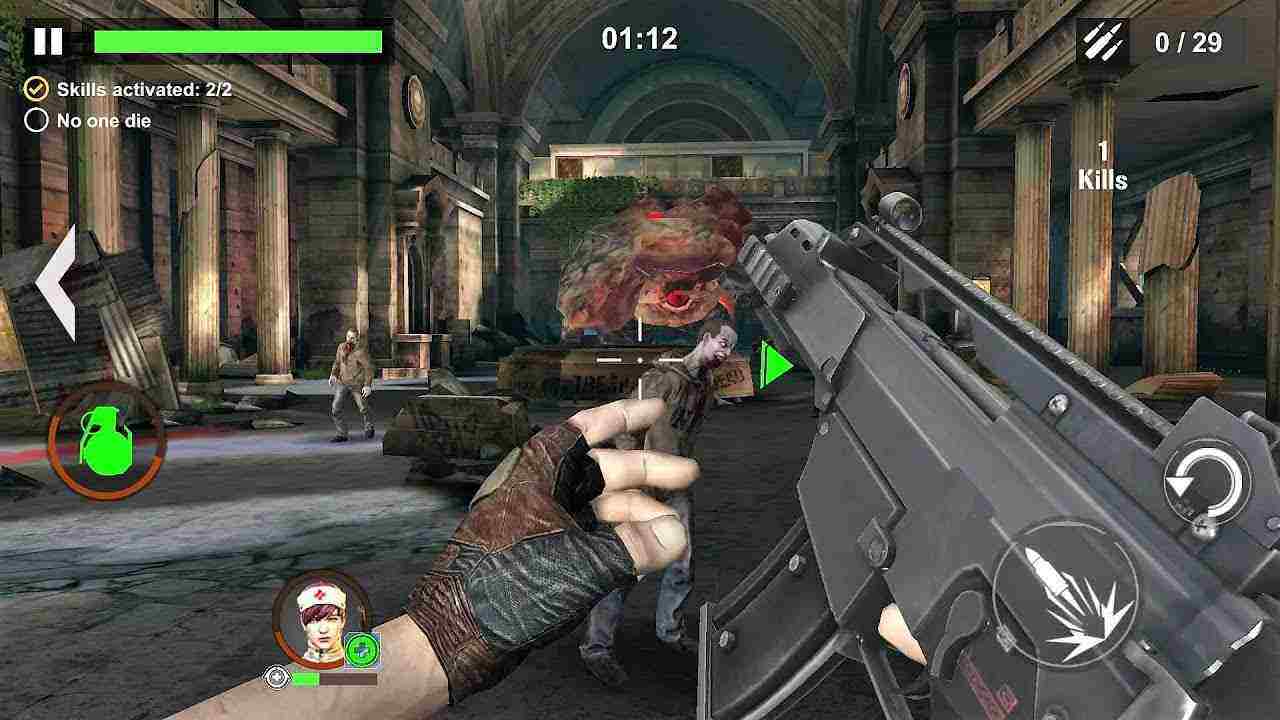 Realistic images, eye-catching effects
Graphic design is one of the aspects that make this game successful. It is one of the best games when it comes to depicting the futuristic apocalyptic world. Because it brings a zombie system with a creative and diverse appearance. Besides, the design of agents and weapons is also very vivid. In addition, each movement on the battlefield is quite smooth. Background music and eye-catching combat effects also contribute to the explosion of every battle.
MOD Feature of DEAD WARFARE: Zombie
MOD Menu
Unlimited money and gold
free shopping
So, DEAD WARFARE: Zombie will definitely not let you down. You should download it right away to your phone to start the battle for survival here. As a professional agent, you can work with many other great shooters. And the whole team will work together to protect the world from hundreds of zombies. An attractive "survival party" in the first person is waiting for you.