Grayland is an exciting and meaningful adventure role-playing game. It is built with a well-organized storyline consisting of many levels. In that story, you are a little bird caught up in the conflict between humans and aliens. You must fly through the most dangerous battlefields to rescue your dear friend. To do that, your job is to swipe on the screen to control the little bird. It is not too difficult but also not easy because there are hundreds of challenges on your journey. How will you deal with these challenges as a bird? Explore the game to find the answer.
Download Grayland – The adventure of the little bird
The game context takes place in a fantasy world designed with 2D graphics. In that context, humans and aliens are having the craziest war ever. In the role of a small bird, it seems that you will be out of this war. But no, your lover has been taken away by two mean soldiers. And you need to find her back despite having to overcome many difficult challenges. Your journey will stretch through dozens of levels. You will fly over many dangerous lands and witness the entire war.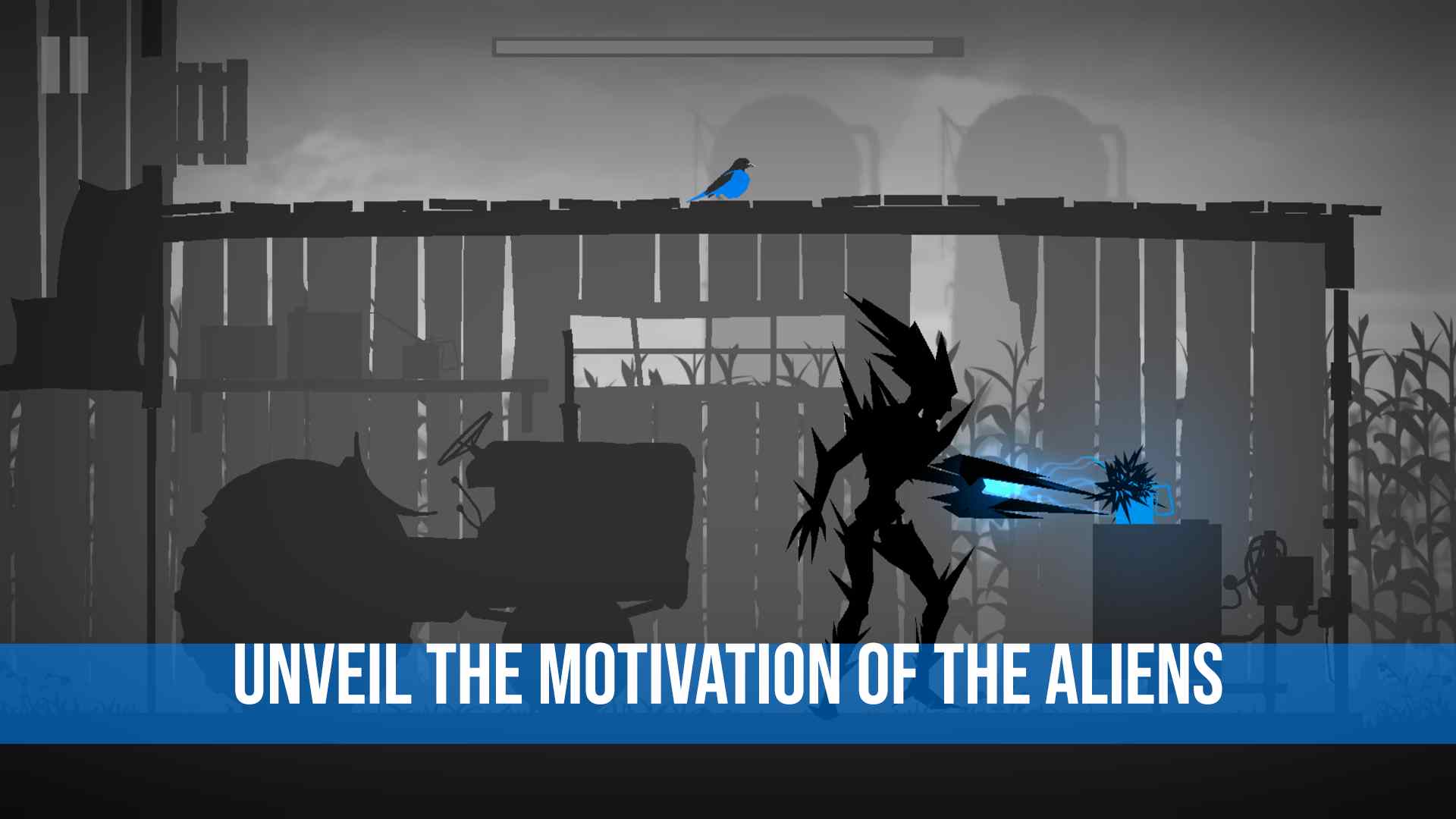 Overcome every storm on the way
Starting at the tree where you nest, you need to fly in the direction to find your lover. It is a long journey with many unpredictable dangers. It requires your focus and patience. To control your bird, just touch and hold your hand on the screen. However, you need to help the bird overcome the pitfalls along the way, and collect red dots to restore energy. If you collide with any trap, you will lose a certain amount of energy. If the energy bar reaches 0, you will end your journey.
The challenges for you are countless. It could be haystacks, spinning wheels, chicken coops, barbed wire, spy robots, armed soldiers, and more. Some obstacles will be in static motion, which means you only need skillful movement to overcome them. Meanwhile, some other challenges, especially humans and robots, are active individuals. They will have a certain vision and you need to avoid this vision. If you are within their line of sight, you will be shot and lose all your energy.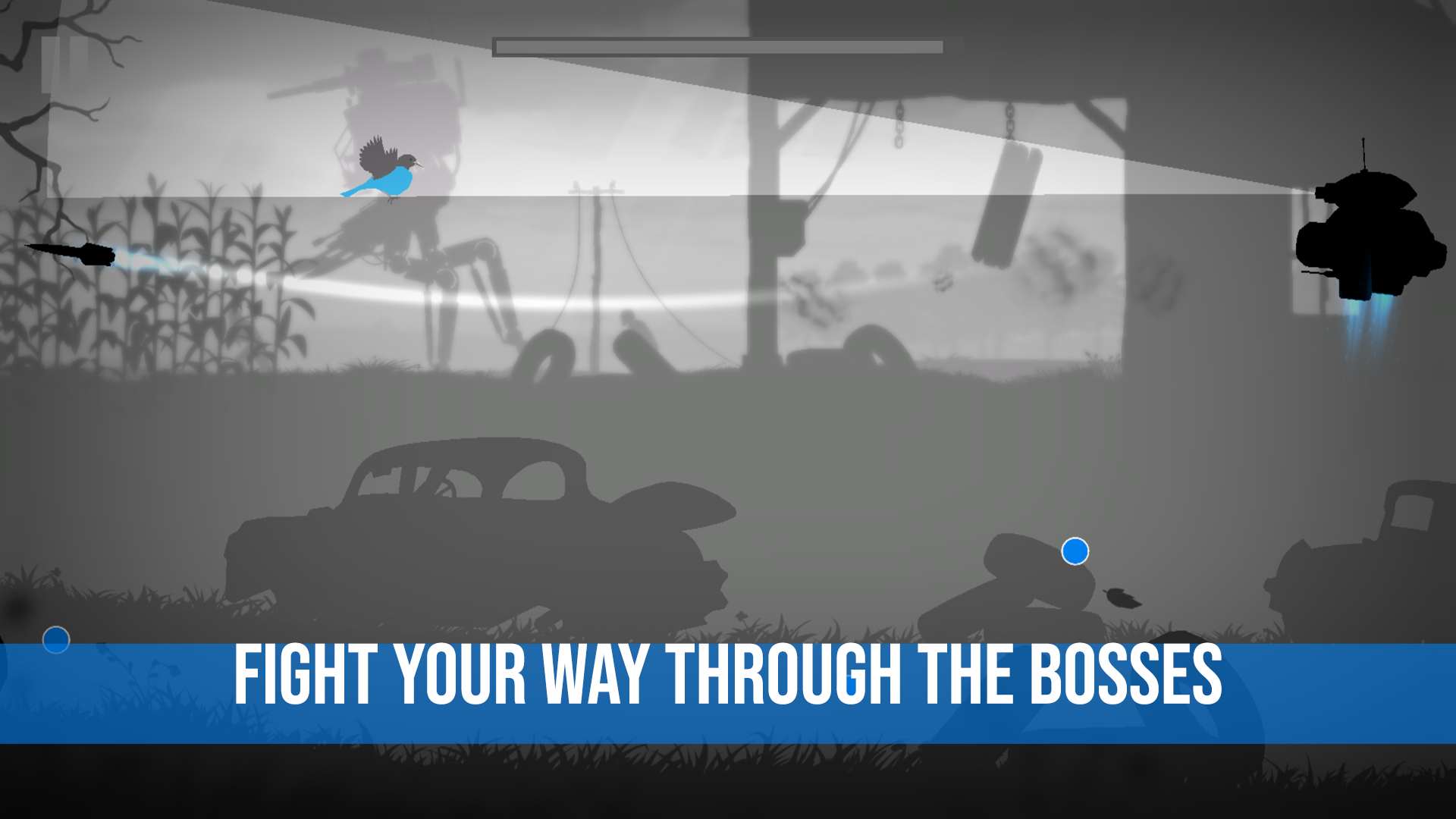 Adventure through many lands
Your experience in Grayland will take place in a scrolling screen style. That is, the game context will constantly change and shift from right to left. Thereby, it reveals various scenes from radiation-filled lands to mines, jungles, valleys, deserts, and more. At the same time, it offers many unique challenges in each land. If it's in the mines, you'll have to deal with miners, carts, mining machines, and more. It's a dense forest, beware of the patrolling soldiers.
It can be said that the game world is portrayed in an extremely special way. You never know what will happen next until you get there. The scene changes dynamically in real-time, bringing endless freshness. Along with that, challenges come with increasing difficulty, challenging your fighting spirit. But these are interesting challenges to test the player's talent for observation and logical reasoning. Use every opportunity to fly as far as you can.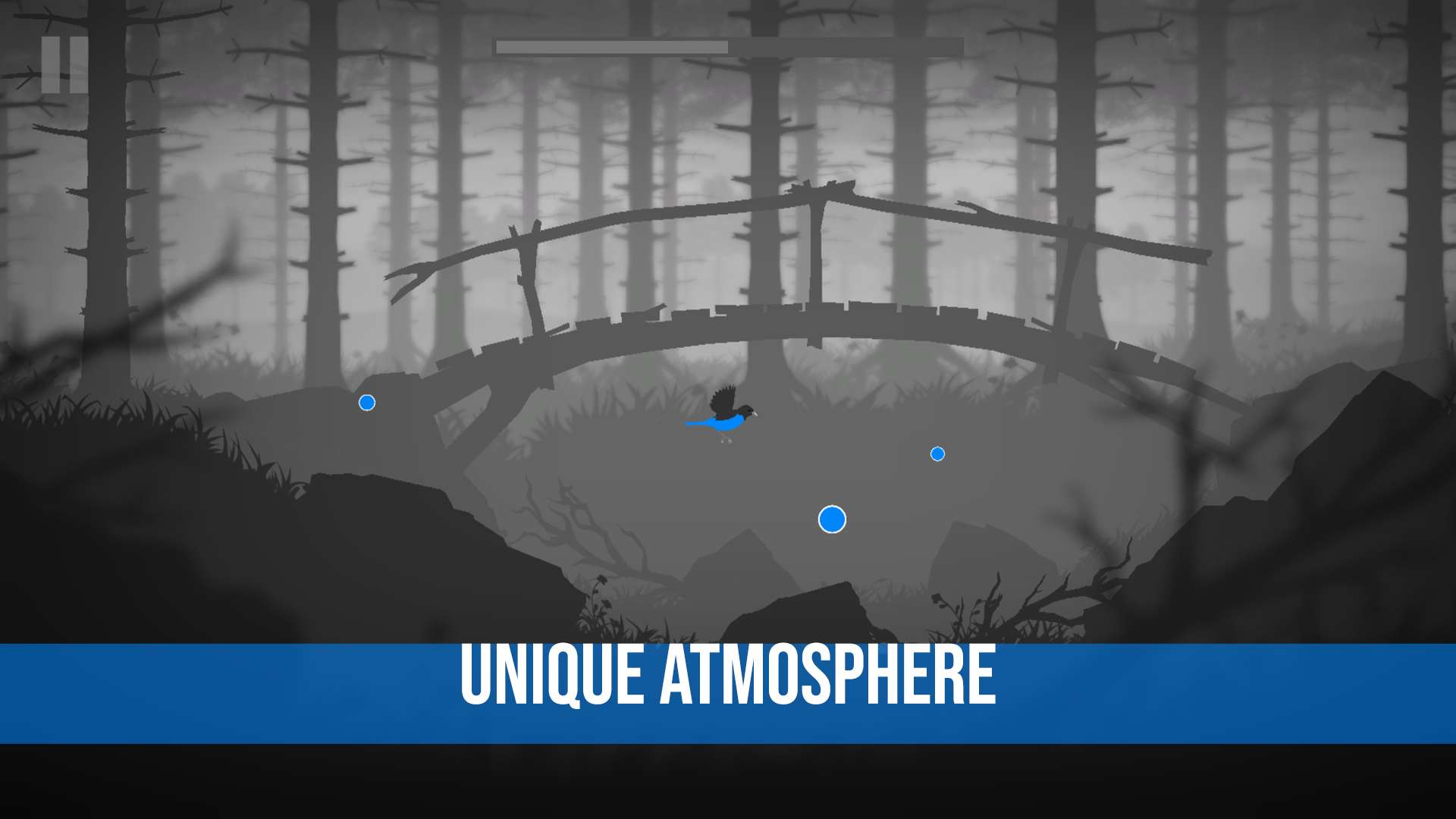 Meet different characters
The story of the game has the participation of many characters. You won't directly chat or interact with them, but you will see them along the way. There are armed soldiers preparing for war, barbaric aliens with advanced weapons, giant bosses… They randomly appear on your journey. You must fight them with skillful movement skills or take advantage of unique obstacles and bodies. From there, you will add new pages to your adventure story.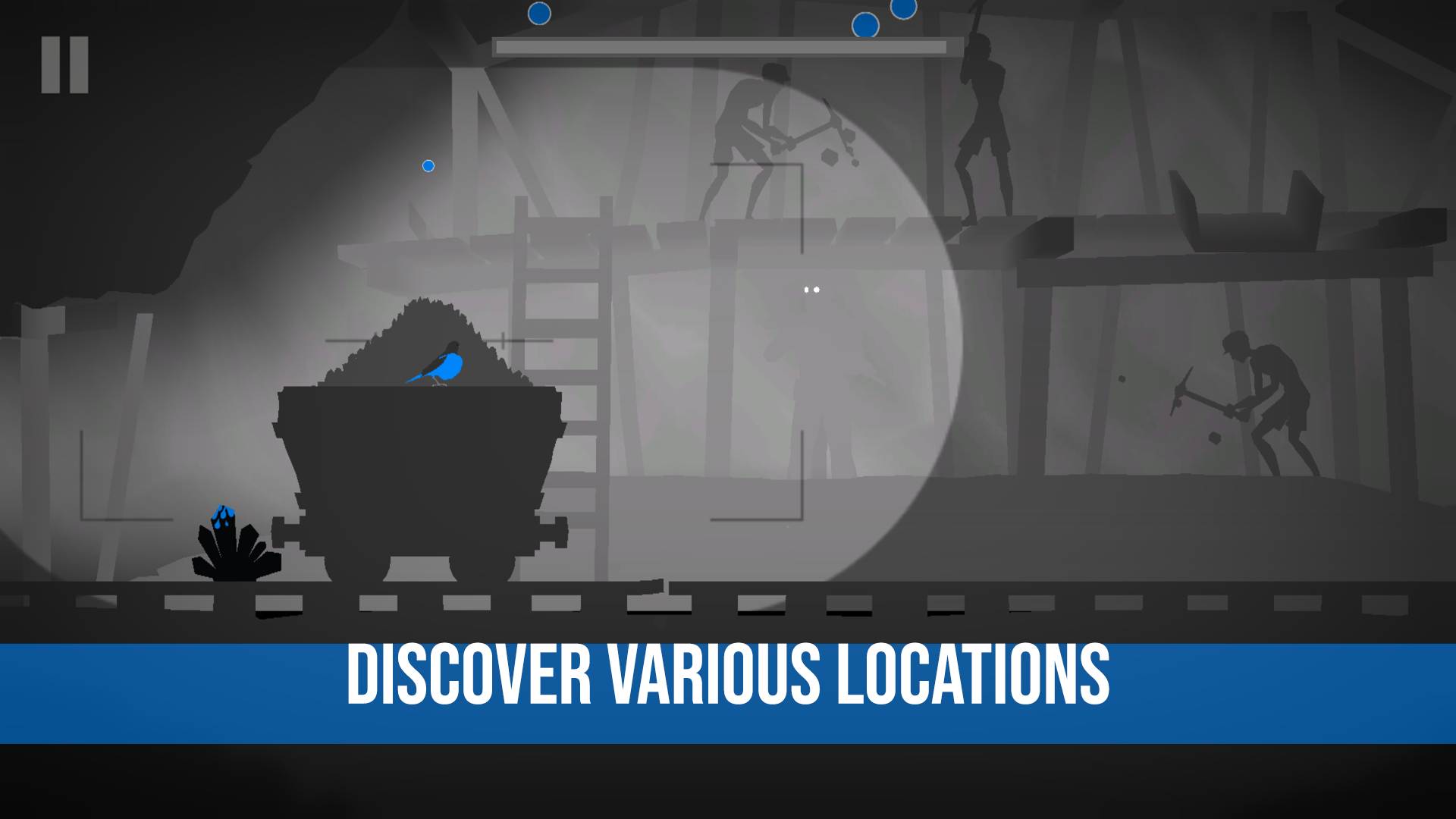 Unique art style
Impressive graphic design makes the highlight of this game. It is depicted on a 2D graphic platform with a unique black-and-white style. The main character of the game is a brightly colored bird. Meanwhile, the entire scene and other characters will be immersed in a gray landscape. Thanks to that, everything comes to life in a very personal way. This color scheme also contributes to expressing the content of the story. It is your little bird that is the only hope that crept into the fierce war of the world.
Grayland will make you enjoy the new gameplay. That's why you shouldn't miss this game. Download the game and officially enter the endless adventure of the little bird. It is you who will control it to fly through every corner of the world. Many mysteries and interesting stories are waiting for you to discover in this journey. Survive as long as you can to discover more.