Idle Mafia is an underworld simulation game with idle gameplay. Join the game, you will become the boss of a gangster in the city. Your job is to build this empire to profit from illegal activities. You can build bars, banks disguised as loan sharks, adult movie studios, murder, rob, etc. Any quest brings bonuses to grow your gang. But you don't need to do everything on your own when you have loyal disciples. Recruit notorious gangsters for the missions you want!
Download Idle Mafia – Build and manage underworld gangs
Have you ever thought of becoming a mafia boss? Idle Mafia is the place to do it. In the game, you immediately become the person who took over the mafia empire from your father. However, this empire is in danger of collapse due to the expansion of many other forces in the underworld. Now, you need to do something to revive your gang. What to do is earn money and beat other gangsters. A series of interesting missions are waiting for you.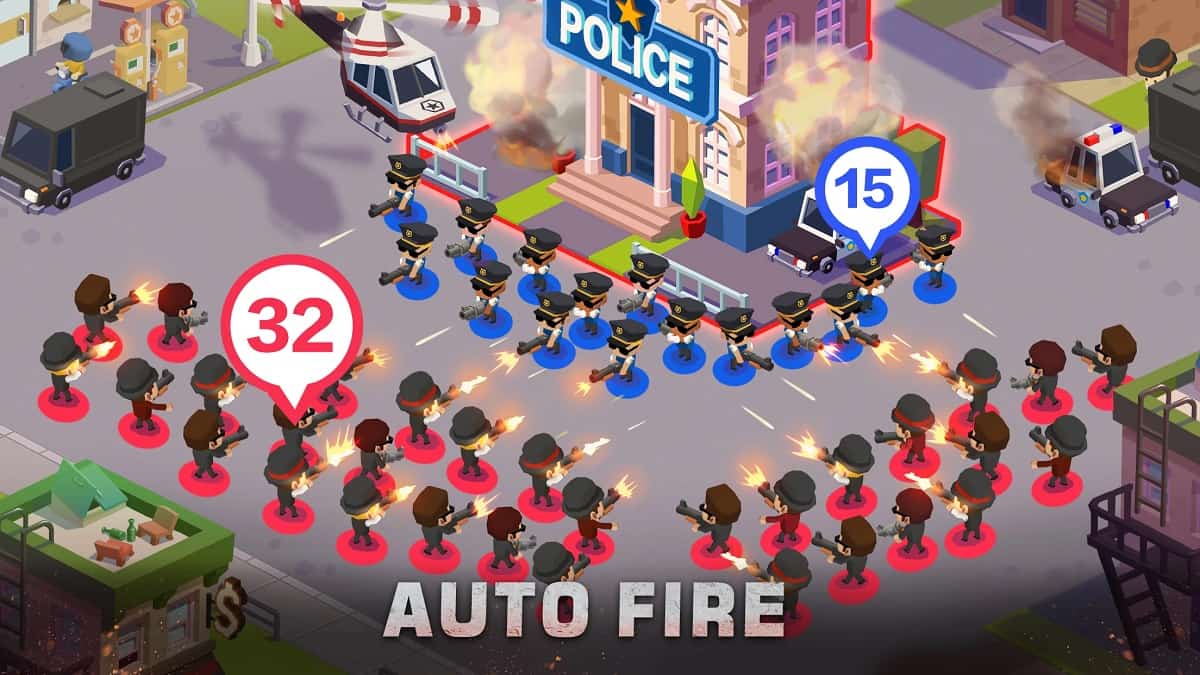 Unlock illegal businesses
If you want to become a mafia boss, the most important thing to have is cash. So how to make money? You need to build and promote illegal businesses. It could be a casino, an arms store, a loan shark, a bar, a drug trafficking ring, and more. Each establishment operates in its own way but has huge profit potential. You can start with small businesses with little capital. But don't be afraid to unlock more to build a big business chain.
These facilities are all automated. Therefore, you just need to unlock them, then collect profits from them. With the money you earn, you need to spend it wisely to accomplish your personal goals. You can unlock new businesses, upgrade old ones, hire employees, recruit gangsters, invest in other markets, etc. Act your way and enjoy the fruits at your leisure. Just click on the screen to play as the profits are getting bigger and bigger.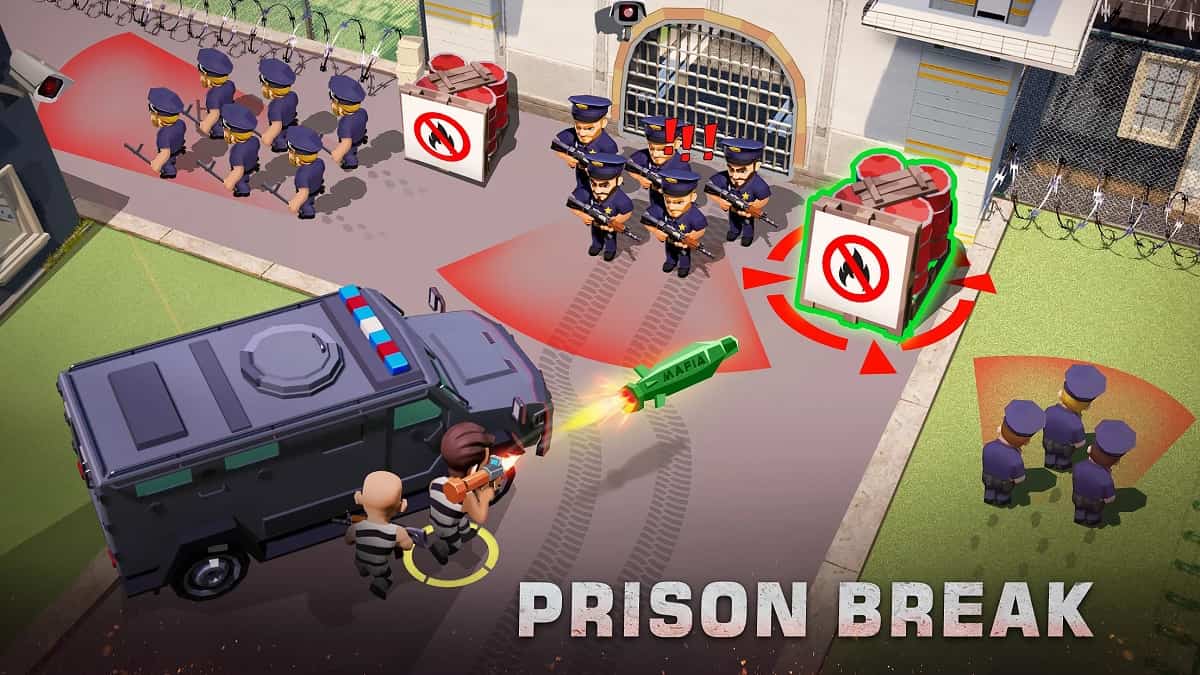 Participate in brawls
In the underworld of Idle Mafia , violence is inevitable. Moreover, you need to resort to violence if you want to conquer a higher purpose. For example, when you want to own a new business, you need to defeat the force that owns it. Or if you want to rob a bank, you need a strong team of vehicles and gangsters to defeat the police. Robbery missions, killing bosses, and smuggling,… also happen regularly.
Fights like this aren't so epic. You also don't need a superior strategy to conquer the battlefield. When there is a combat mission, you just send troops to the location of the fight and they automatically fight. Of course, you need to upgrade your troops if you want to get a higher win rate. The more you win, the more power and benefits you have. If you capture other people's areas, you will soon master the underworld.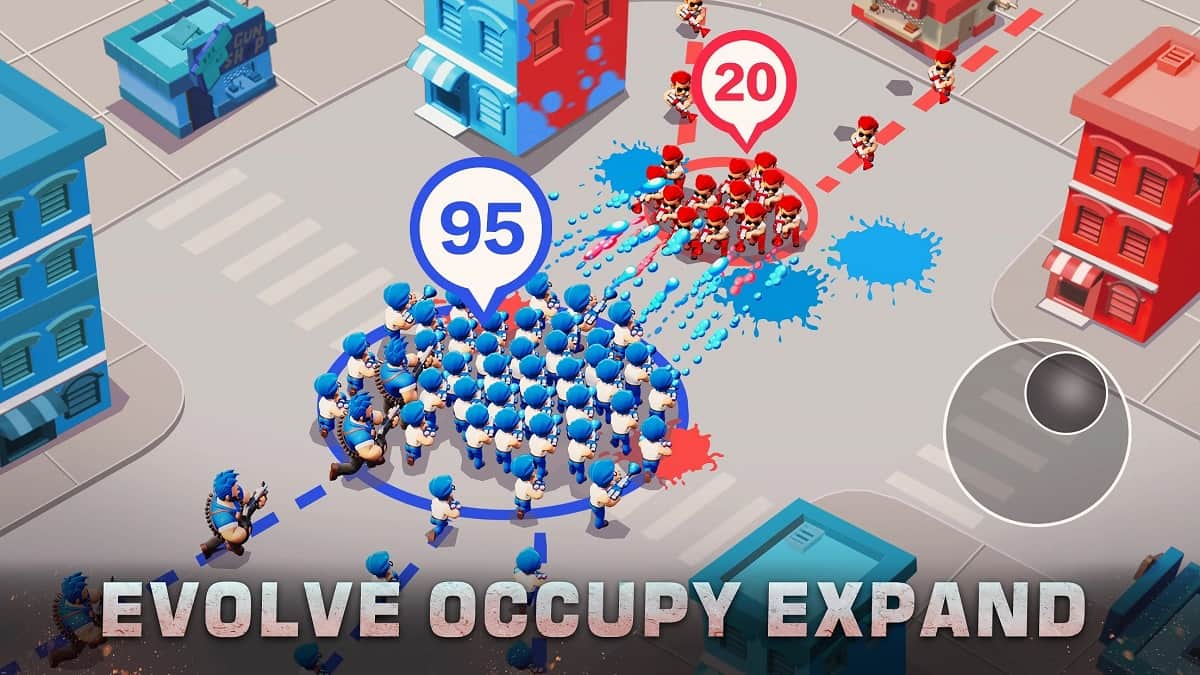 Recruit and upgrade gangsters
As a tycoon, you don't need to touch everything yourself. Instead, you just spend the money and recruit loyal disciples. They can be powerful gangsters or agile assassins. Besides, you also need people who specialize in books and business rules. Each character has its own role and contributes to the success of the gang. Please upgrade them regularly to work more efficiently.
Earn idle money
This game does not require gamers to work too much. Businesses operate automatically, and wars happen in a flash. Therefore, you just sit in one place and enjoy the profits from the business premises. At the same time, you will witness the rise of power in the underworld. Tap to earn and relax, what's better? This mechanic will give you the feeling of really becoming a mafia boss.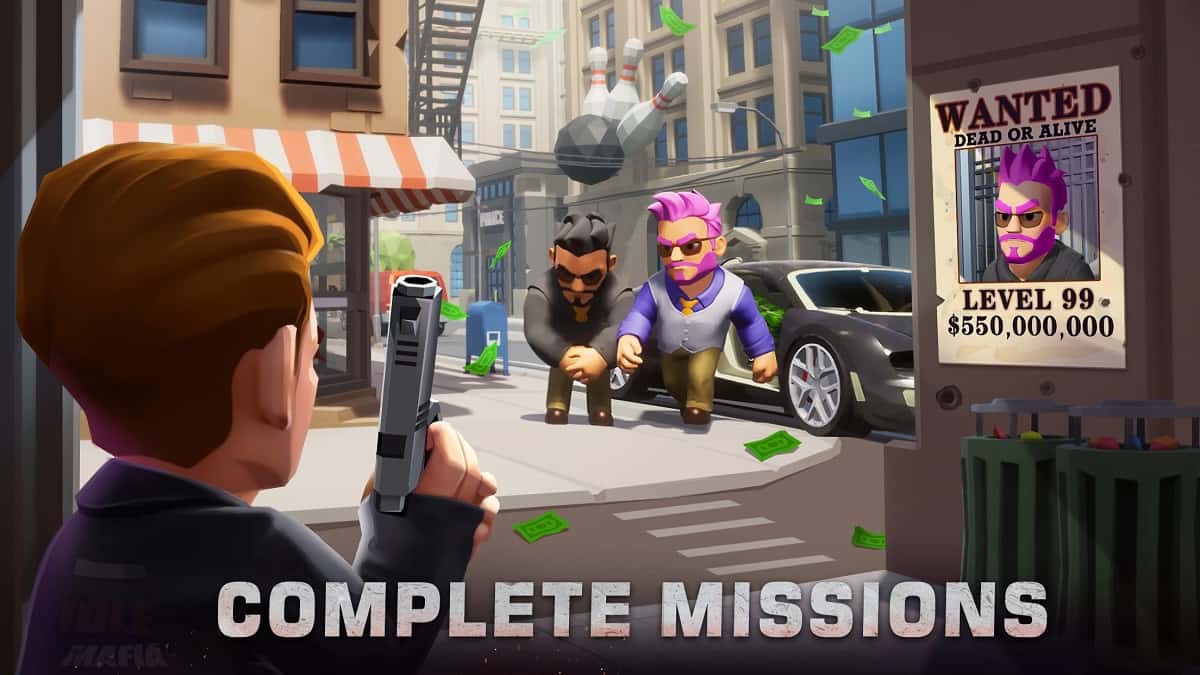 Colorful background, vibrant music
This game is carefully built on beautiful 2D graphics. Details from buildings, roads, vehicles, and characters,… are all vividly displayed on the screen. The "touch" effects in the game also have eye-catching effects. The game also has cheerful background music, which contributes significantly to creating inspiration. All in all, everything is fine for a great emulator experience.
MOD Feature of Idle Mafia
Mod Menu
Unlimited money
Unlimited gems
Unlimited everything
Free shopping
Are you ready to become the mafia boss? Let's join Idle Mafia and learn how to do it. This game gives you missions inspired by real mafia life. Illegal activities, fights, and calculations are all commonplace. Play your way to huge profits from these activities. The dream of mastering the underworld is not far away.