Ninja Ryuko Mod is an epic adventure role-playing game for phones. Joining the game, you will accompany Ryuko on her journey against the dark samurai and ninja. This is a long journey through many different areas in the open world. You must conquer each area one by one to unlock new chapters. Thereby, you will witness the growth of the character. The upgrade element allows you to explore new levels of power that are more and more epic. Furthermore, many newly unlocked chapters bring new scenarios and challenges. Are you ready to explore?
Download Ninja Ryuko Mod – Offline adventure RPG gameplay
The game takes place in the land of Kurome in feudal Japan. This place has been corrupted by greed for power and becomes darker than ever. Corrupted ninjas and samurai are trying to take over new lands to show off their power. Taguchi is one of the few remaining righteous samurai who stood up to fight against this corruption. But he hasn't returned since the last war. Now, Ryuko will set out to find him and complete the unfinished mission. An exciting adventure awaits ahead.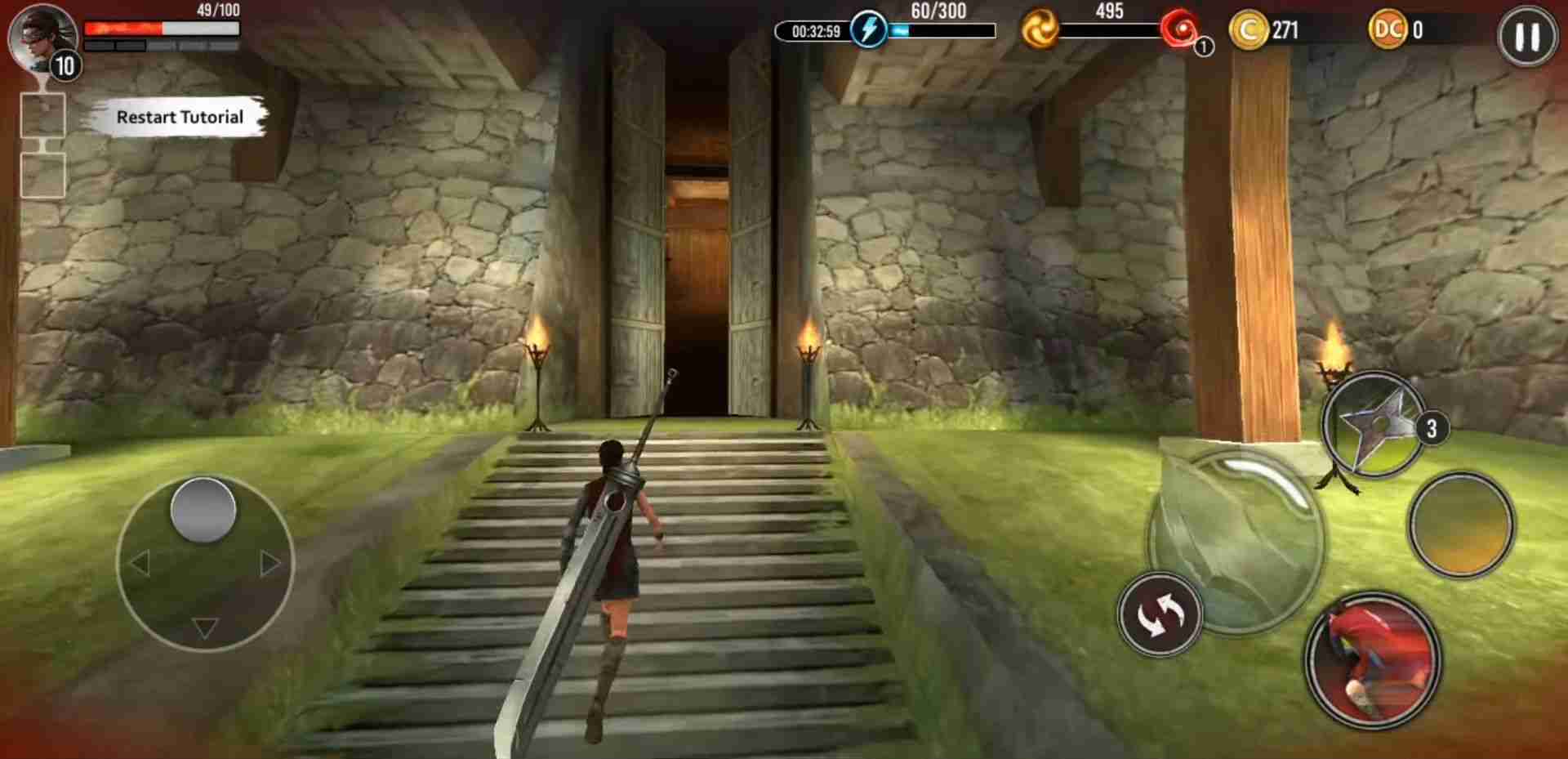 Conquer Ryuko's journey
Entering the game world, you will play as Ryuko – a powerful and agile ninja. Your mission is to destroy all the shadow ninjas and restore peace to the land of Kurome. This is a long journey with many chapters and going through 5 different areas. In each chapter, the game will bring a rich mission system. You need to complete all these missions to unlock new chapters and discover more. From there, you will have the opportunity to explore the entire journey of the character.
That journey will lead you to go through many places and meet many types of enemies, such as:
Black Eye Fortress: This is the first area that you must conquer when the journey officially begins. Here, you will learn basic training when dealing with simple enemies. Take advantage of the missions in this area to learn how to move, attack, use support, and upgrade skills, …
Creek Garden: After completing the first area, you will come here and explore a hunter castle. You will meet more brutal shadow ninjas and even better hunters. This will be a fun challenge to test what you learned from chapter 1.
Deserted Castle: Your enemies become more diverse in this area. You can meet monsters, fire demons, hunters, and even shadow ninjas. They are more upgraded than the previous areas.
Ministry Town: This is considered your final battlefield in Ninja Ryuko Mod. It was the gathering place for all the master hunters in that area, Kurome. You must defeat them if you want to rescue Taguchi-sensei and end the corruption.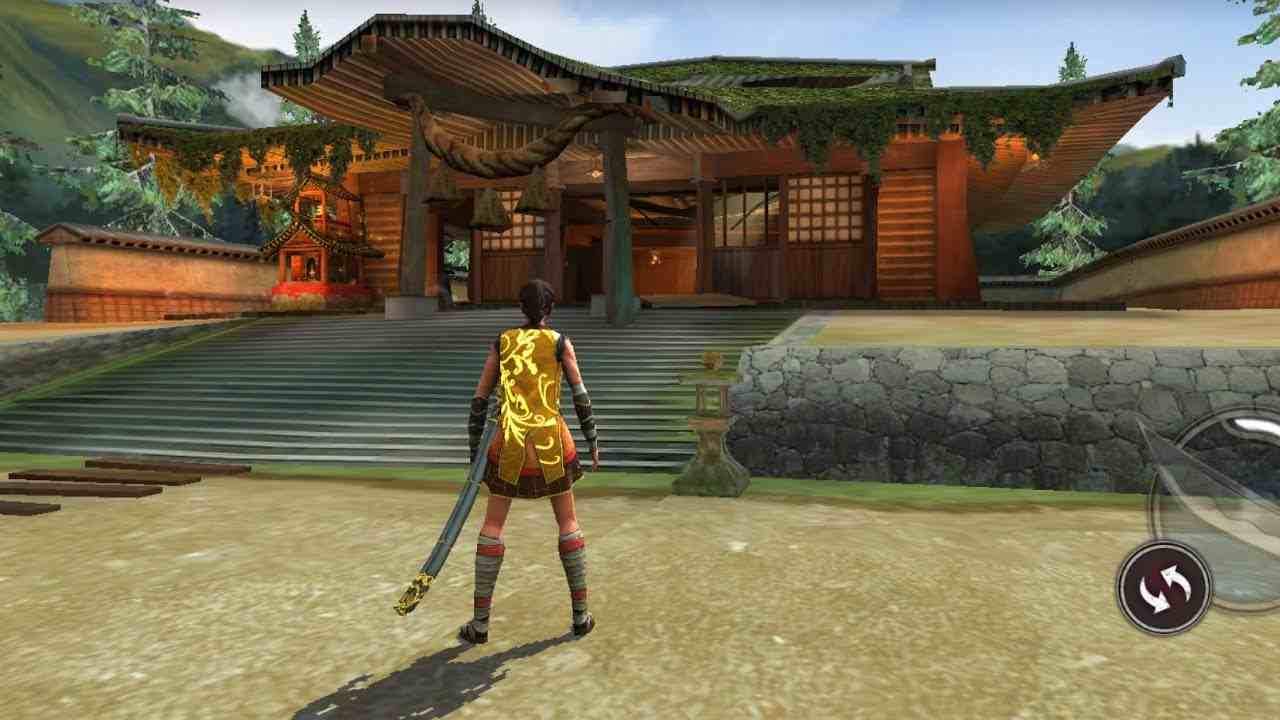 Addictive action role-playing mechanics
In each area, you will have exciting battles with Ryuko. It's extremely refreshing hack-and-slash role-playing battles with smooth touch. You need to master operations such as navigating and using knives, guns, explosive bullets, smoke grenades, etc. Combine these operations together to defeat the enemy and move on. In difficult battles (such as boss fights), you have to show your agility and cunning. Choose a priority target and use weapons and skills flexibly.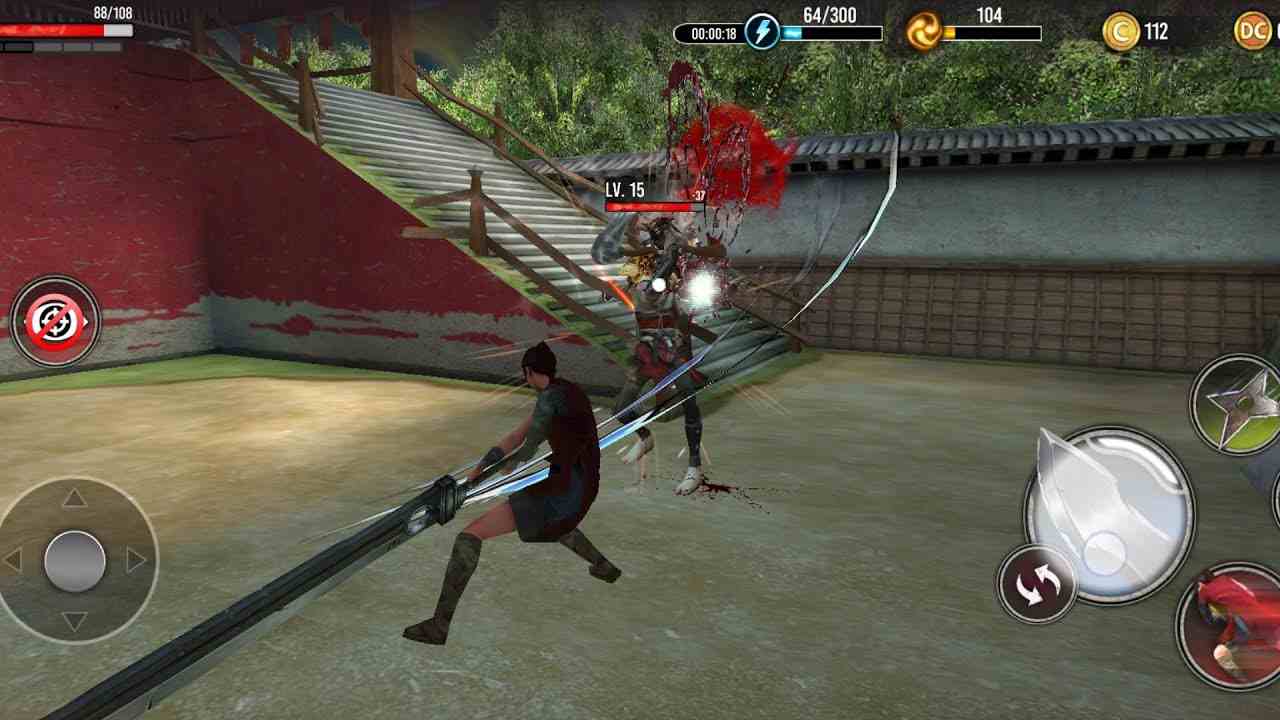 Character upgrade
Over time, the challenges become increasingly difficult as the enemy's strength is upgraded. So to take advantage, what do you need to do? You need to upgrade your character to a new level. At the same time, unlock new weapons and equipment to aid in combat. Your hero has 5 important attributes, including health, skill, awareness, body, and luck. The upgrade process will help improve these attributes, thereby improving the character's strength. Moreover, many useful support items will help you recover or strengthen.
Explore the epic open world
The game world is an open space designed with many different areas. Each area has its own beauty and brings a separate enemy system. Scenes from nature and ancient architecture will leave you with many impressions. At the same time, the ninja and samurai images are simulated based on the original, providing a realistic immersive feeling. The actions are also very smooth, making each skill attack more vivid. The catchy soundtrack also helps fuel the spirit of adventure.
All in all, Ninja Ryuko Mod is a great role-playing game. This game will give you a sense of role-playing, action, and adventure. With a well-built plot, it offers a meaningful journey. At the same time, the vast story world offers many settings, enemies, quests, and trophies. Get ready to explore all this in your experience!