Power Rangers Mod is inspired by the superhero movie of the same name. It has attracted millions of players around the globe thanks to its exciting action-strategy gameplay. Join the game, you will become one of the most powerful superheroes. You will lead the team of Rangers to fight the enemy and protect the planet. This game has many modes for you to choose from. Plus, it offers a rich collection of superheroes straight out of the original series. You will have the opportunity to admire their unique appearance and skill set. And even, you will control them on the battlefield in real-time. Get ready to defeat your enemies and other online players.
Download Power Rangers Mod – The fight to protect the world of Rangers
With inspiration from the original movie, Power Rangers will repeat the setting, story, and typical superhero figures. For context, that's when space witch Rita Repulsa carries out her darkest plot. She infected the Morphin Grid and created a new shadow army of virtual monsters and clones of Rangers. So the superheroes are summoned again. You will lead them to fight the villains from the multiverse. It was the beginning of a new campaign on a large scale. You will discover this new war in PvE mode. It's also a chance to meet again and directly role-play your favorite heroes from Power Rangers.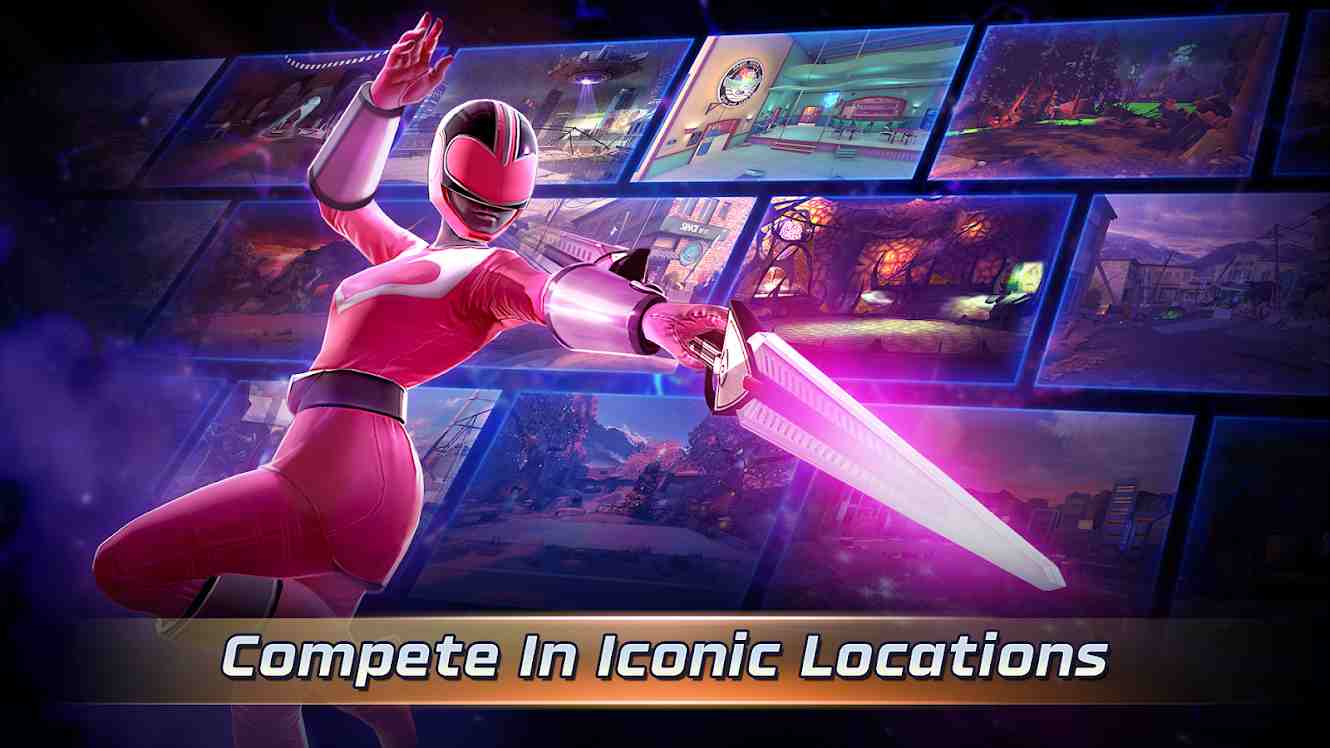 Join exciting action battles
As mentioned above, you can play in PvE mode to follow the story of the Rangers. It includes hundreds of quests corresponding to hundreds of battles between superheroes and the evil witch's minions. These quests will take you to iconic arena locations like Lord Zedds' Throne Room, Dino Lab, and more. In each place, you will meet and encounter many powerful villains. Meanwhile, in PvP mode, you will compete with online players. Your mission is to defeat them in 3v3 mode to win promotion points and bonuses.
Either way, you'll start by building a squad of superheroes. A squad will consist of 3 members, and you can build multiple squads at the same time. In it, one squad will be the Leader and the rest will be the support. During the battle, you can choose any formation to join the battle. But when entering the arena, you can only control one hero at a time. You just need to click the skill cards to attack and defend. If you combine multiple skill cards at the same time, you will create more powerful combos. However, each skill will need a cooldown of 10 seconds. So you need to consider when to use them. Besides, you can alternately play 3 heroes in the fight.
Gather the most powerful superheroes
So far, Power Rangers Mod has owned more than 80 different heroes from the original movie. These heroes are brought from many different universes, creating a new world called "multiverse". Each hero will have their own stats on HP, damage, defense, crit rate… Therefore, you can consider these stats before unlocking someone into the squad. After the upgrade waves, these stats will be improved to upgrade your rangers squad. Besides the Ranger heroes, the game also adds famous villains. It's Goldar, Lord Zedd, Psycho… You can also find Street Fighter characters like Ryu, Chun-Li, Guile, Cammy, and more.
As can be seen, there are many interesting options for you to arrange and create squads. However, try to change the positions in the squad to suit the situation of the game. Besides, you need to accumulate bonuses to upgrade heroes, thereby unlocking many new skills. Additional equipment also contributes to improving your strength to gain an advantage in battles. If you want to earn more, join the Alliance to explore the big quests.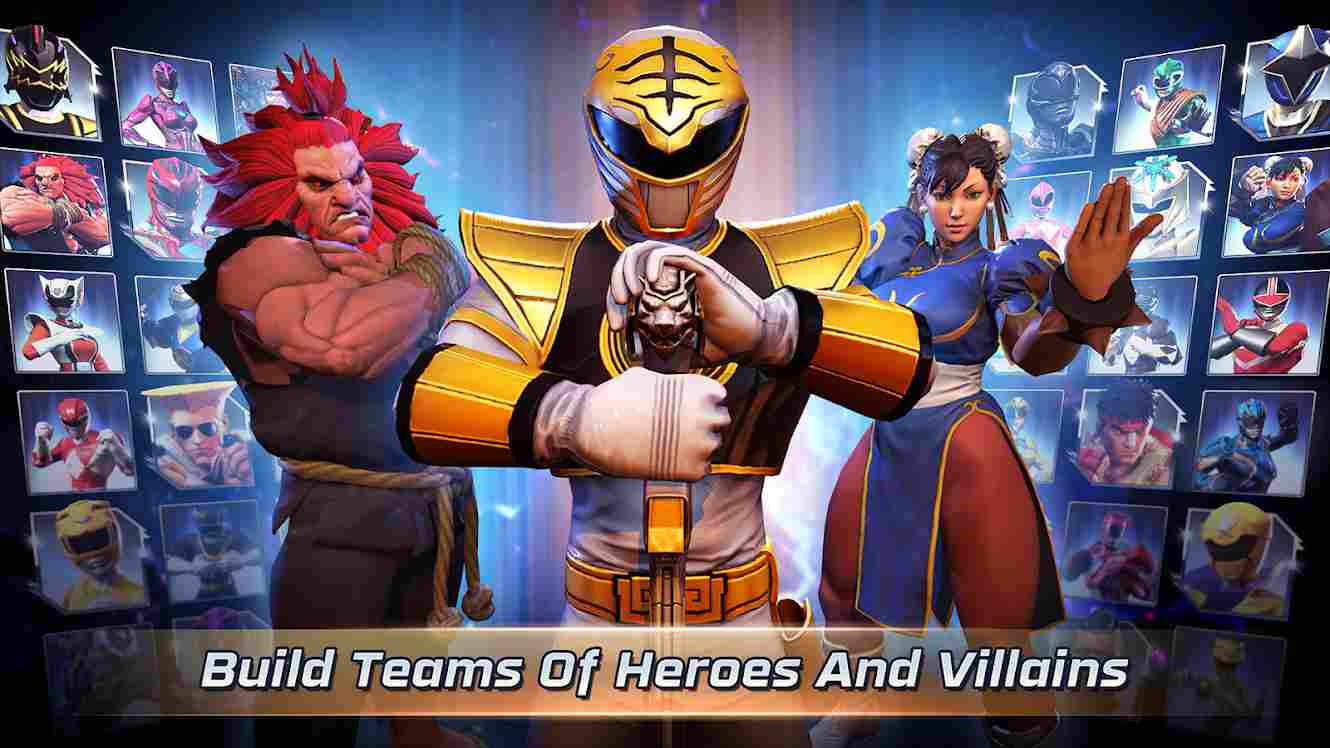 Well-designed, lively sound
The world of superheroes is vividly depicted in this game. It brings famous faces back to the hit arenas. You will have the opportunity to see them in 3D and 2D. Moreover, superheroes have smooth movements and impressive skill effects. The battlefield context is also quite diverse and changes flexibly through each mission. Besides, combat effects, color schemes, and background music … are shown quite well. Thanks to that, the game offers a truly epic action role-playing experience.
Power Rangers Mod will not disappoint you with what it brings. So get ready to recruit your favorite Rangers and join the fray. The hottest battles are waiting for you to discover. There, you will encounter the most iconic villains in many arenas. Smooth and eye-catching attacks will leave you mesmerized.