Silent Castle is a horror game for adults only. It is built with puzzle gameplay, dark visuals, and creepy sounds combined with role-playing elements. These things make for a great experience that fans of the horror game series cannot miss. The game context will take place in a ghost castle, and its content revolves around a folk game like "hide and seek". You and other players will play the role of death or survivor and must perform their own tasks. So who do you want to be? Death holds the initiative, but survivors also have many tricks of their own.
Download Silent Castle – The death game in the ghost castle
If you've ever played hide and seek, you'll realize the similarities between this game and Silent Castle. But it exploits new hide-and-seek mechanics in new contexts and unique features. In particular, it allows you to play with friends or with many other players in the world. Everything in this game is well done, especially in the image and sound array. It brings a real feeling of horror and thrill during the survival process. However, the horror element here comes with logic, strategy, and puzzles. So it will challenge your talent.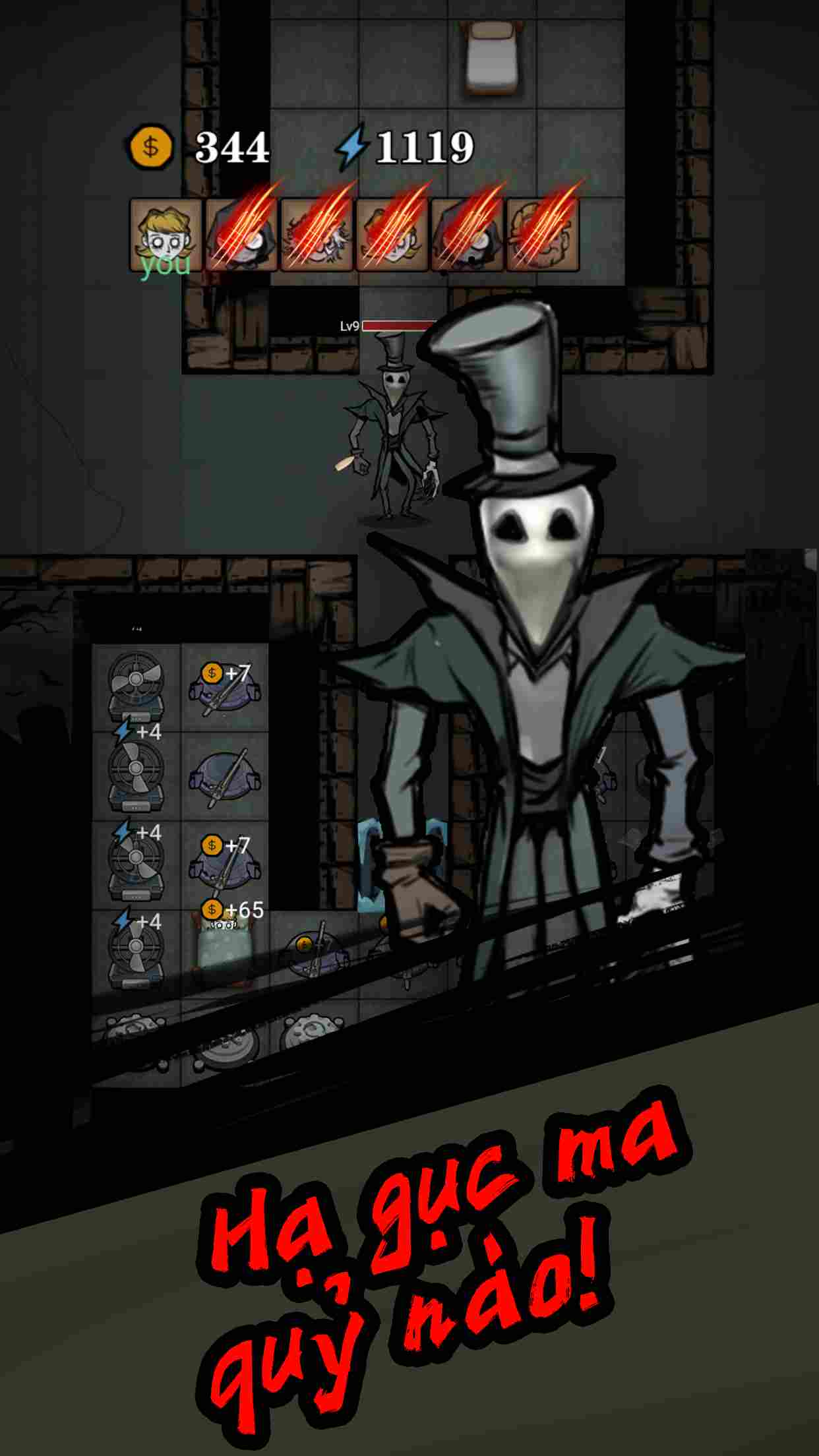 Choose your role
The game starts in front of the lobby of a spooky castle. There are 7 players participating in a game screen, including 1 death and 6 survivors. The game will automatically allocate roles to the group of players. After that, they will all be brought inside the castle, and survival officially begins.
If you are Death: Your mission is to destroy the survivors to become the winner. To do this, you just need to knock on the door of each room and find a way to attack the survivor. However, you will encounter obstacles if they fight back with defensive or counter-attacking forms. Moreover, they can join forces to fight death. So you need to have a moving strategy and choose your target wisely.
If you are Survivor: Your goal is to defeat Death and survive as long as you can. But you don't take the initiative into your hands, instead, the only thing you do is sleep. While sleeping, you will accumulate gold coins, then use them to make different props. There are many powerful and useful pieces of equipment and props for your survival. But you need to choose the most suitable ones to fight death in many situations. If you are the first to survive and defeat death, you will be the MVP of the war.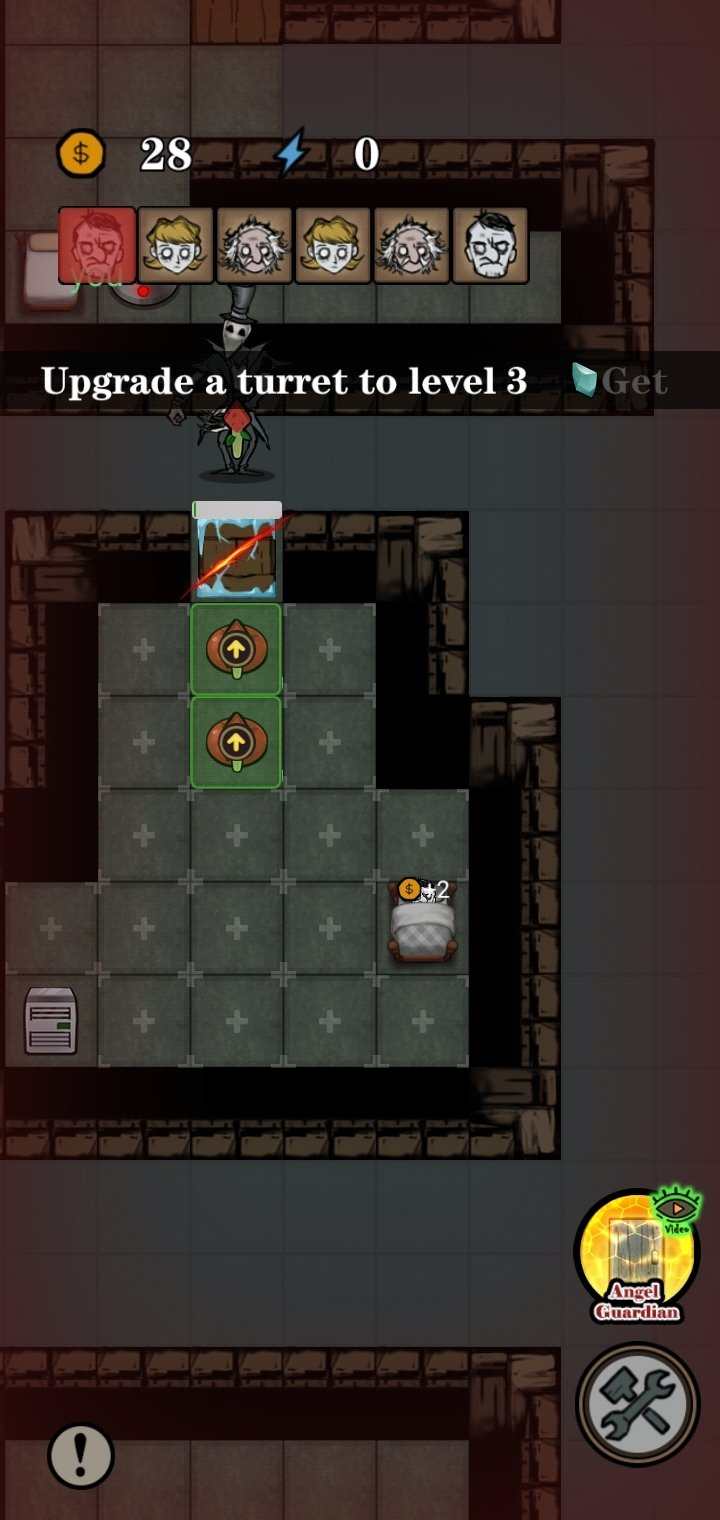 Some notes to know
There are some notes that you need to understand while playing Silent Castle. These considerations will directly affect your survival and outcome. Let's go over the most important ones.
Find a room quickly: Before survival begins, you have a few seconds to find a room for yourself. Therefore, you need to hurry to find a suitable place before death begins the search. Of course, you can't be in the same room with other people.
Don't get out of bed: If it's nothing too important, just stay in bed. You will earn gold while sleeping, but nothing when getting out of bed. Sleep is the only way you stand a chance against death.
Don't move to other people's rooms: You can see other people's status but don't do anything. If you leave the room and save them, death will end you as soon as you leave the door.
Attack – Defense reasonably: If death breaks your door, click the "Repair" button to increase your defense. If you want to deal damage to death, you should spend money on equipment like bows and arrows, electric fans, bombs, and more.
Choose the right character: There are three basic character classes in this game, including physicist, miner, and hacker. Each character class has its own skills and strengths, so consider them before choosing a character.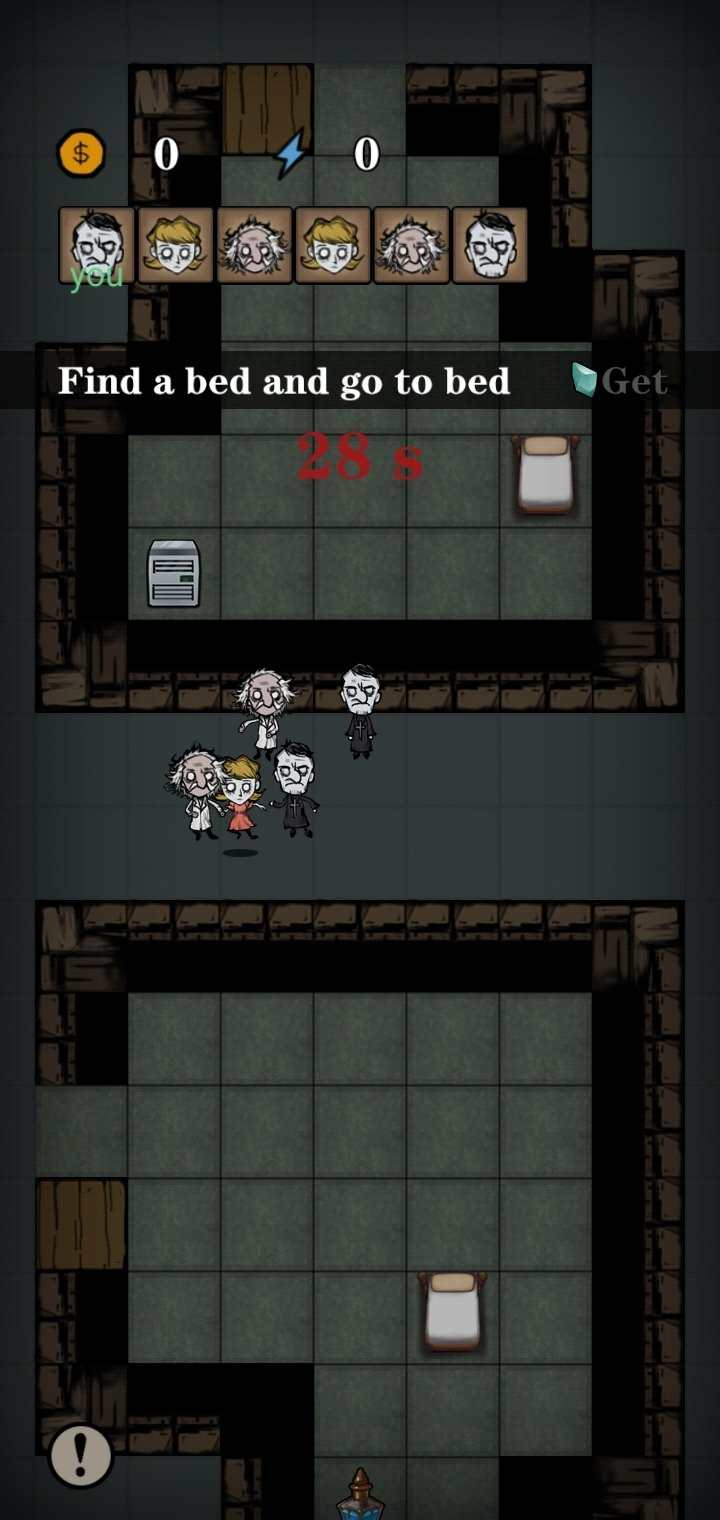 Dark background, creepy sound
This game is well-built in terms of visuals. It brings bizarre cartoon-styled character images. In particular, the character of death is the most memorable image. Besides, the game scene is covered with dark colors, highlighting the horror and mystery of the ghost castle. Sound elements such as screams, growls, and attack effects… are equally realistic. All contribute to an unforgettable horror experience for you.
MOD Feature of Silent Castle
Mod Menu
Unlimited money
Unlimited gems
Unlimited blood
Unlimited diamond
So if you are a fan of strategy horror games, Silent Castle will satisfy you. This game will be a fun challenge to test your patience and comb. You don't need to do much but think carefully about each action. Whether you are a Death or a Survivor, you always need a wise plan of action. Show others your wisdom by defeating them.