What would you do when you were alone in the ocean? This is the question that Survival on Raft Mod has for you. This game will bring you on a journey of survival adventure inspired by many sci-fi movies. That's when you fall into a vast ocean and have to learn how to survive there. There is quite a lot to do if you want to survive and build a new civilization here. Learn how to farm, build, craft, and explore new islands. Any resources earned at sea are precious. Make use of them in your way to facilitate survival.
Download Survival on Raft Mod – Survival on the vast and wild ocean
The story of the game begins with a plane crash. That's when the storm suddenly hit and destroyed important parts. After a while, your plane caught fire and fell into the sea. Most of the passengers and crew are dead, only you are lucky to be alive here. This seems like an ironic situation, doesn't it? But life seems to be your only good fortune. Now you must learn how to maintain that life while facing a series of new dangers in the vast ocean.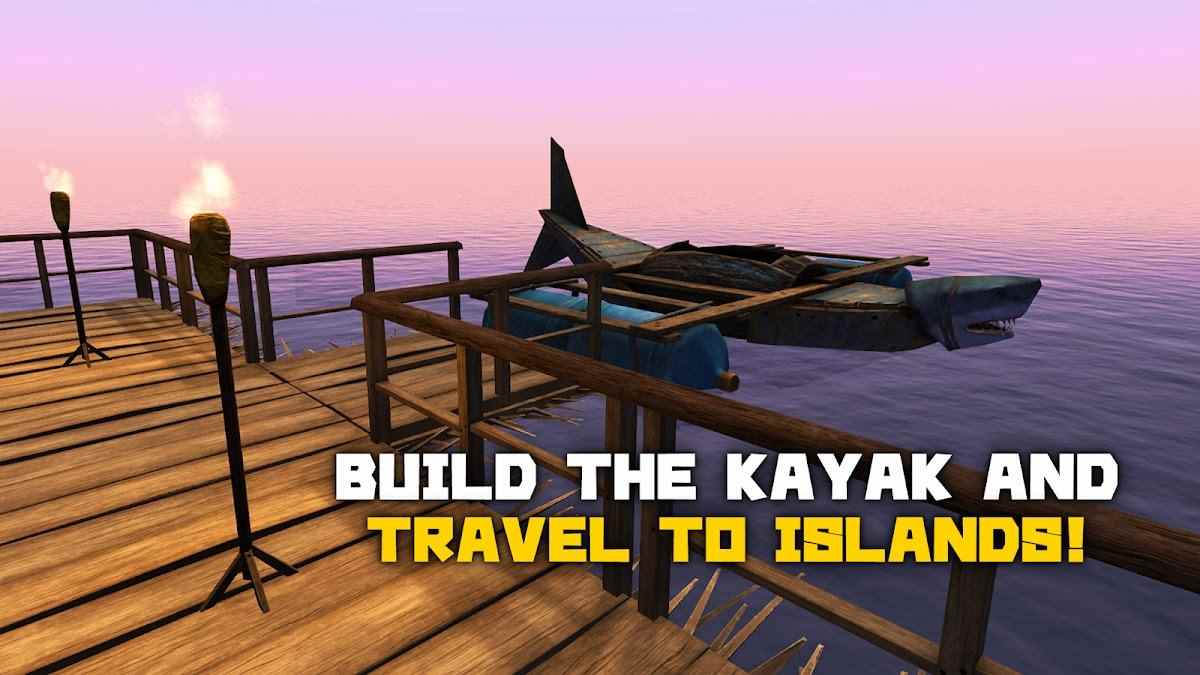 Mine, build, and craft
If you want to survive, you need to ensure 3 important stats of your character, including HP, hunger, and thirst. If one of these stats reaches 0, you will start a new survival journey from the beginning. So how to keep the character healthy? You need to learn how to mine, build and craft to create essential resources yourself. There are many ways to mine while floating in the sea. The most common way is with your hook to catch the mysterious wood and crate on the water.
Containers can hold potatoes, wood, metal, and more. You need them to stock up on food and craft tools like spears, hammers, clothes, weapons, and more. The most important resource is wood – which is used to strengthen your raft fragment. You need to constantly upgrade the wooden raft if you want to withstand the waves and even the ocean honey fish. In the beginning, you just need a piece of raft big enough to live in. But over time, turn it into a solid home with many areas such as storage, bedroom, kitchen …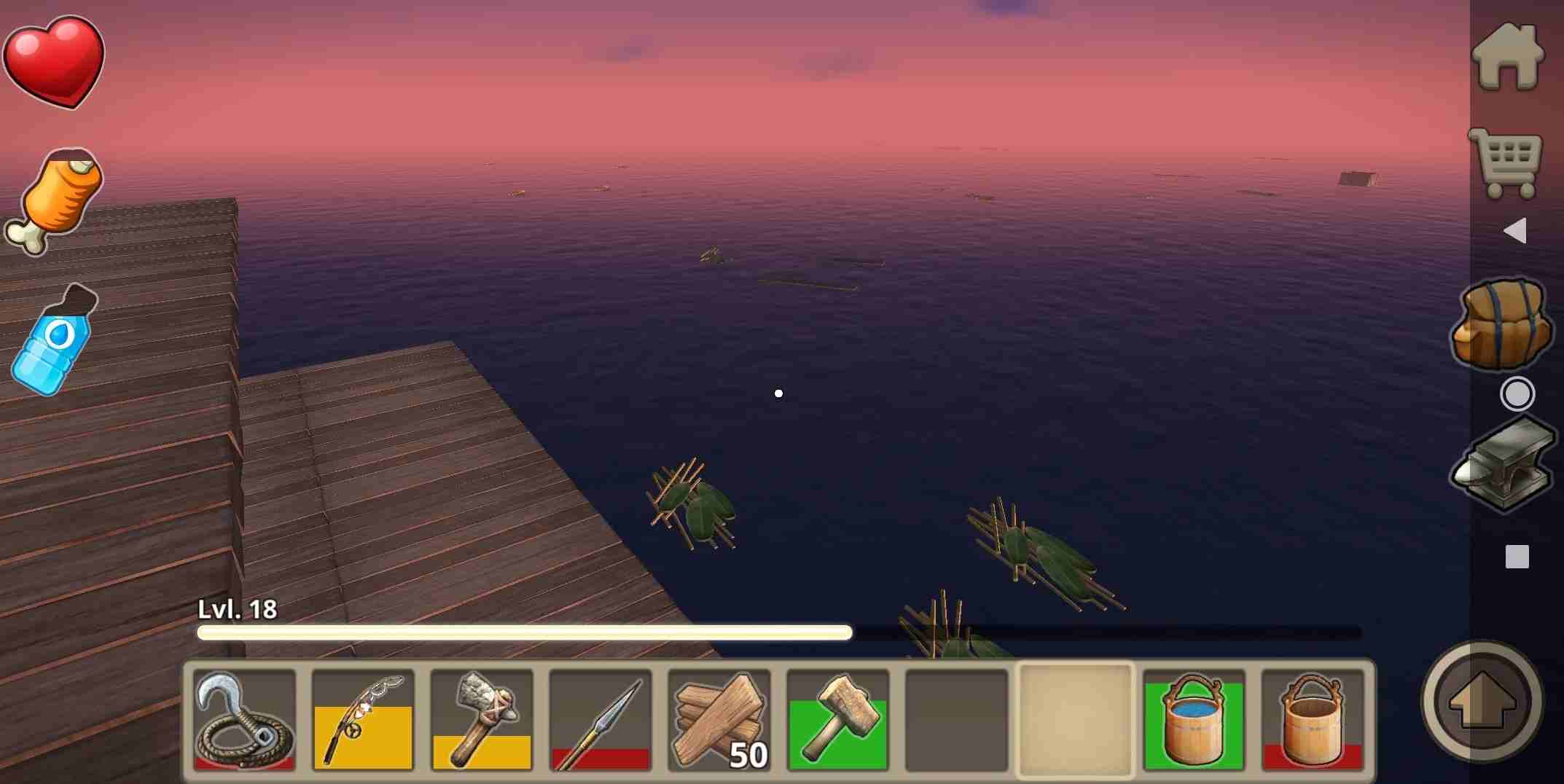 Fight the dangers of the ocean
There are many dangerous threats waiting for you in Survival on Raft Mod. In it, hunger and thirst will find you from the very beginning of your survival journey. You need to collect food or grow your own vegetables, fish, process, etc. Foods with high nutrition will help you maintain your health longer without needing to recover. Besides, you should make something to catch rainwater. It's the only water that keeps you alive.
In particular, sharks are the biggest danger in your journey. They appear from all sides and surprise attack from any direction. In the early stages, they won't cause you too much trouble. But it's the perfect time for you to stock up on food, fortify shelters, and craft weapons. When the army of sharks is stronger and more bloodthirsty, those items will help you fight them. You can even kill a few sharks and turn them into food. With strength and wisdom, you can conquer wild nature.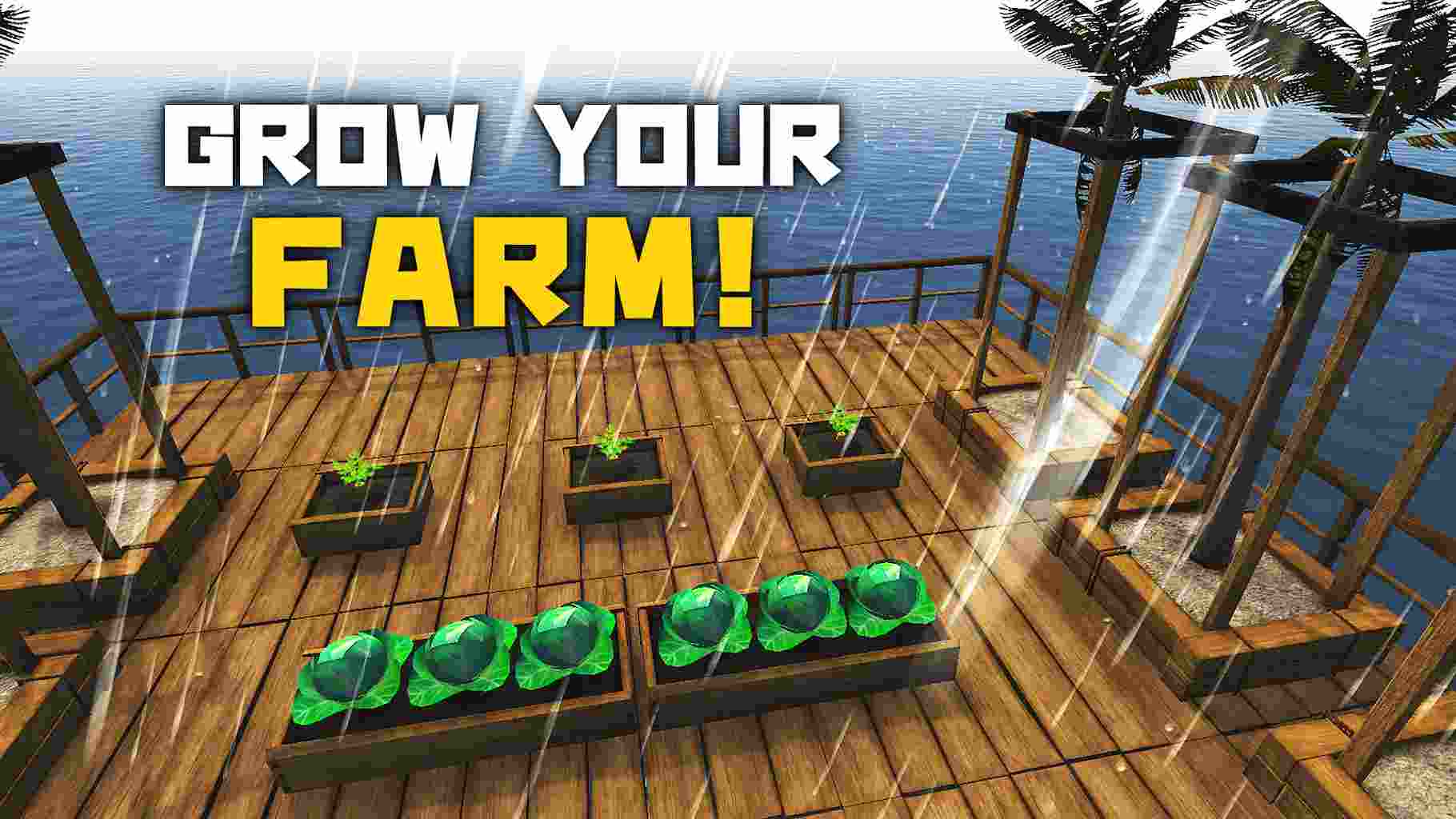 Discover more
Is there something around the ocean? The vast world of this game includes many things that you have never known. So you should prepare the necessary means to explore more. A sturdy dinghy can carry you to many remote islands or other seas. New locations will bring new resources and interesting mysteries. But to make long expeditions and prepare enough food, weapons, and essential tools.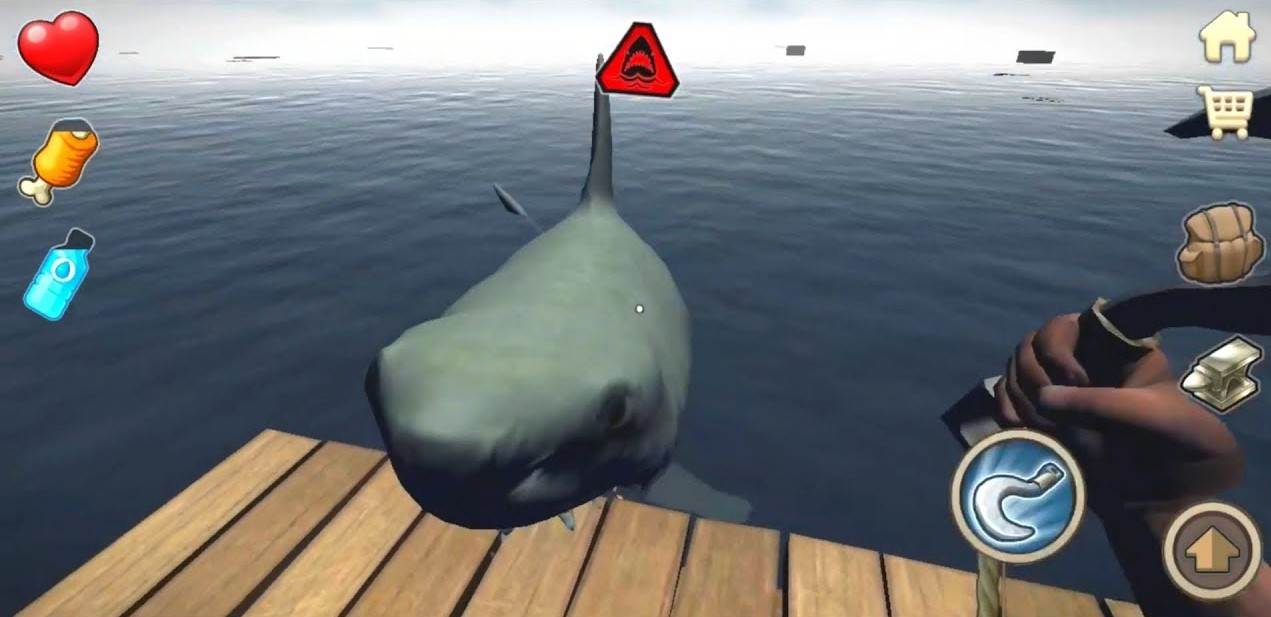 The realistic setting, first-person view
The game is carefully designed with 3D graphics. Thanks to that, it vividly depicts the world of survival on the vast ocean. The ocean scene is simulated with waves, wind, and an army of sharks waiting. Moreover, weather conditions such as sunshine, wind, rain, and storm also contribute to increase realism. You will enjoy these things from the first-person perspective. This perspective will give the most authentic feeling of survival and exploration.
So do you have any plans for the upcoming survival journey? Survival on Raft Mod will let you enjoy an exciting journey across the vast ocean. What will you do to survive there? You need to learn how to build, craft, and explore everything around you. Skills and experience will help you survive longer in dangerous environments. But not only survival, but this game will also stimulate your adventurous spirit.