Welcome to Tailed Demon Slayer and join the exciting role-playing journey. This is an RPG game with a hack-and-slash action style and fantasy setting. Entering the game, you will play the hero with the mission to protect your land from undead enemies. It is an endless battle journey with countless challenges and enemies. But you will have the opportunity to learn and discover a range of unique skills. You have the power to switch weapons to change your style of action. So do you want to fight as an archer, swordsman, assassin, or mage?
Download Tailed Demon Slayer – Role-playing battle against darkness
The story of the game takes place in the small town of Bestia. This was once a land of peace and happiness until darkness rose again. Undead enemies appeared in every corner of the small town and instilled fear in the populace. But now is the time to end this. A trusted little hero who will become the defender of the town, that's you. Get ready for a long battle journey like a real hero. Start with amateur skills and keep progressing to conquer all enemies!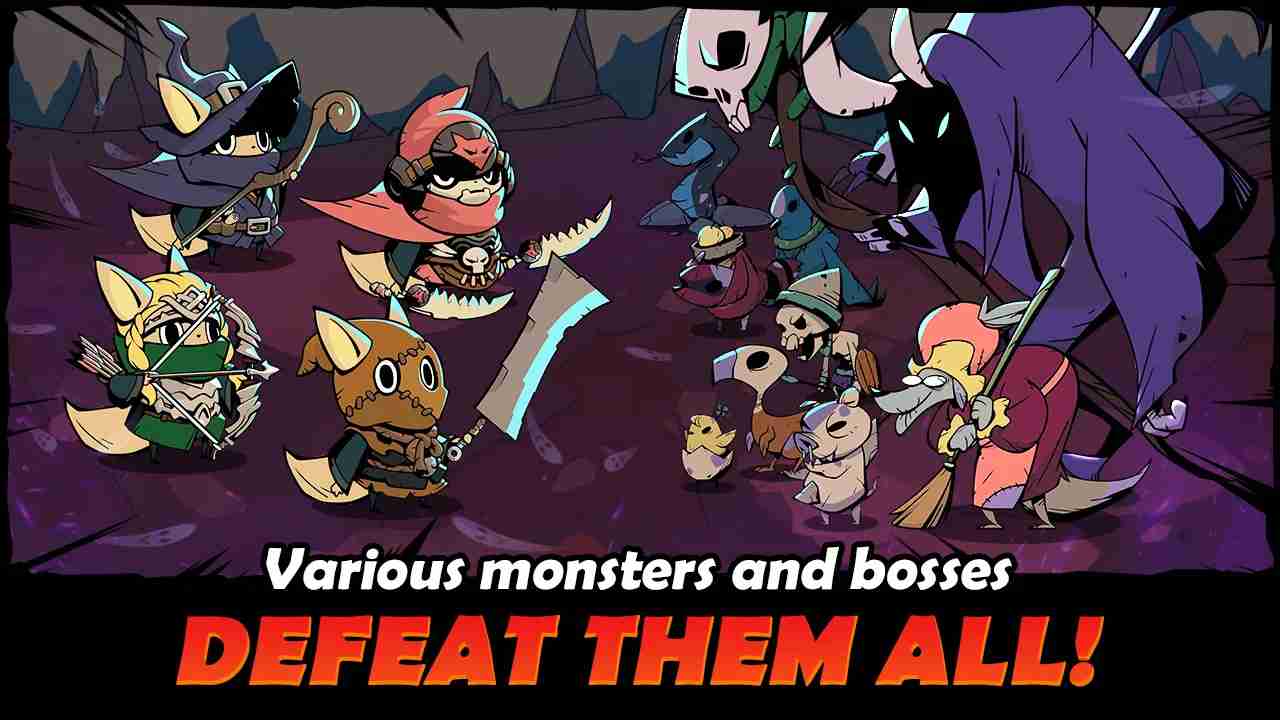 Act in your style
Your journey will go on continuously without being interrupted by leveling. During that journey, tons of monsters and bosses appeared on the battlefield one after another. You do not need to control the hero to search for the enemy by yourself. Instead, the hero will automatically target and send you into battle. Your job is to deploy skills to defeat the enemy. Up to 4 special skills and 1 normal attack. You should learn how to combine them together to create effective attack combos.
The game has an "Auto" feature, allowing you to enjoy battles in an idle position. But the best way to roleplay is to learn and discover skills yourself. The hero's skill set will change depending on the weapon you choose. There are 4 basic weapons including swords, darts, bows and arrows, and mage staff. Each weapon will bring its own style of action. So what is your favorite style? Do you want fast action with darts or melee attacks with swords?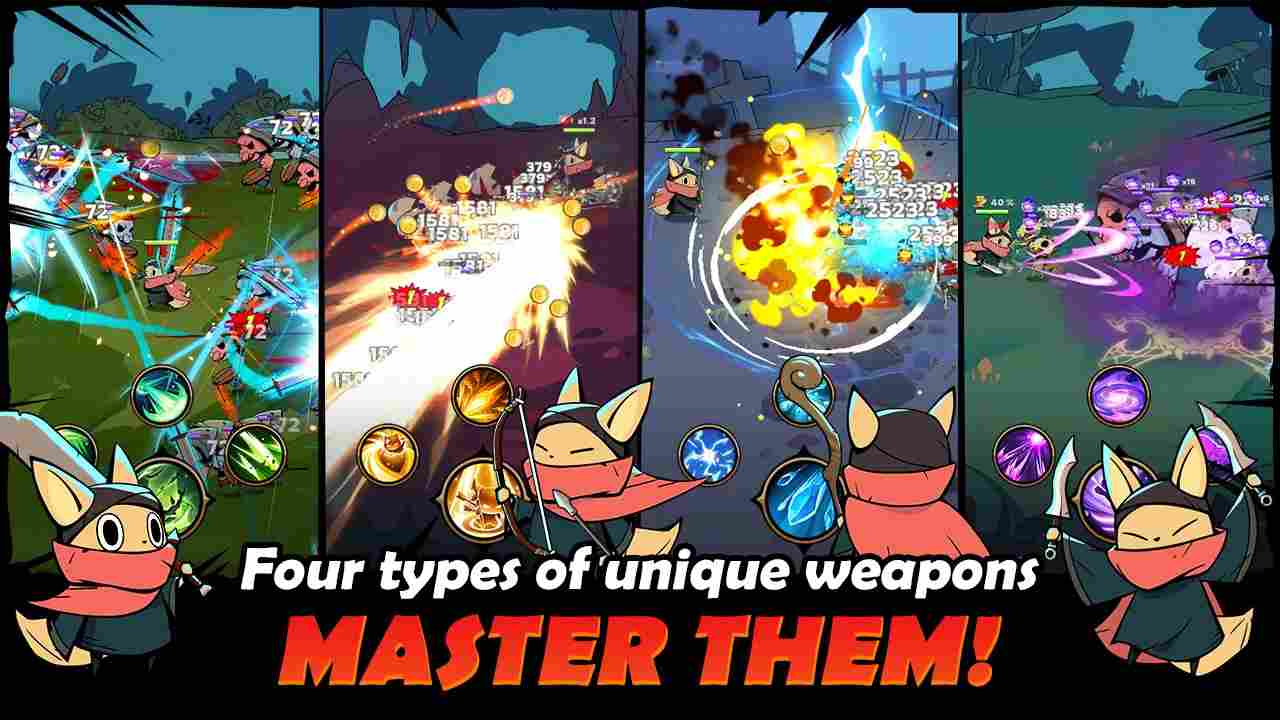 Non-stop upgrading
Tailed Demon Slayer allows you to upgrade while the fight is on. So what do you need to upgrade? The most important upgrade is the weapon. You have the right to switch between 4 basic weapons and upgrade each weapon according to its own strategy. Each weapon will have two important attributes, damage and damage speed. After each upgrade, the weapon attributes will be improved to give you an advantage. Besides weapons, the game also has a series of other equipment such as hats, armor, shoes, and chains,…
Your hero will have 6 main equipment slots. You need to choose the most suitable equipment and weapons to upgrade your hero. The combination of items will help improve general attributes such as damage, defense, healing, speed, crit rate, cooldown, and more. Also, if you want to improve your character's appearance, don't miss the cool skins options. Both the hero's appearance and strength will evolve over time. And you will have the opportunity to witness the most advanced version of the hero.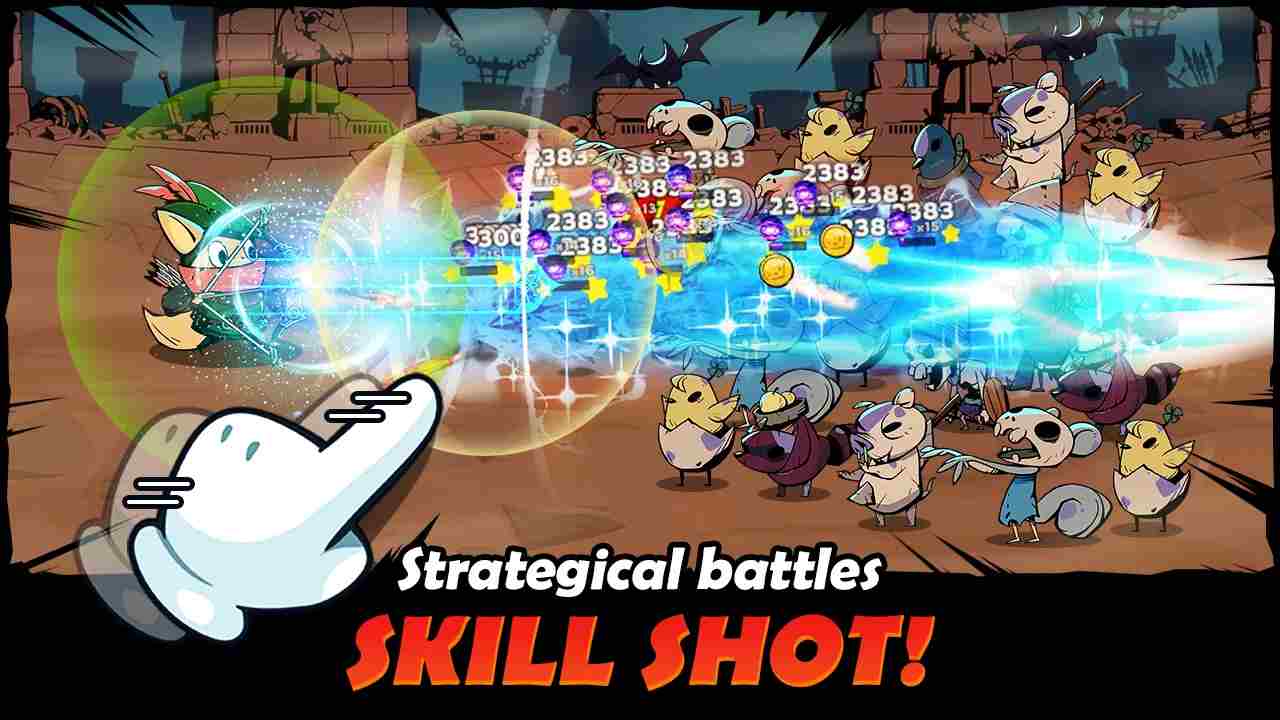 Adventure to many places
The dungeon world will gradually appear before your eyes with majestic scenes. Many battlefield locations are also introduced in your journey to explore the world. The new battlefield will bring new enemies from monsters to giant bosses. It is the diversity in the enemy system that will stimulate your creativity. In addition, many new challenges will come with attractive rewards. At the same time, the details in the game story will gradually reveal themselves through the characters' dialogue.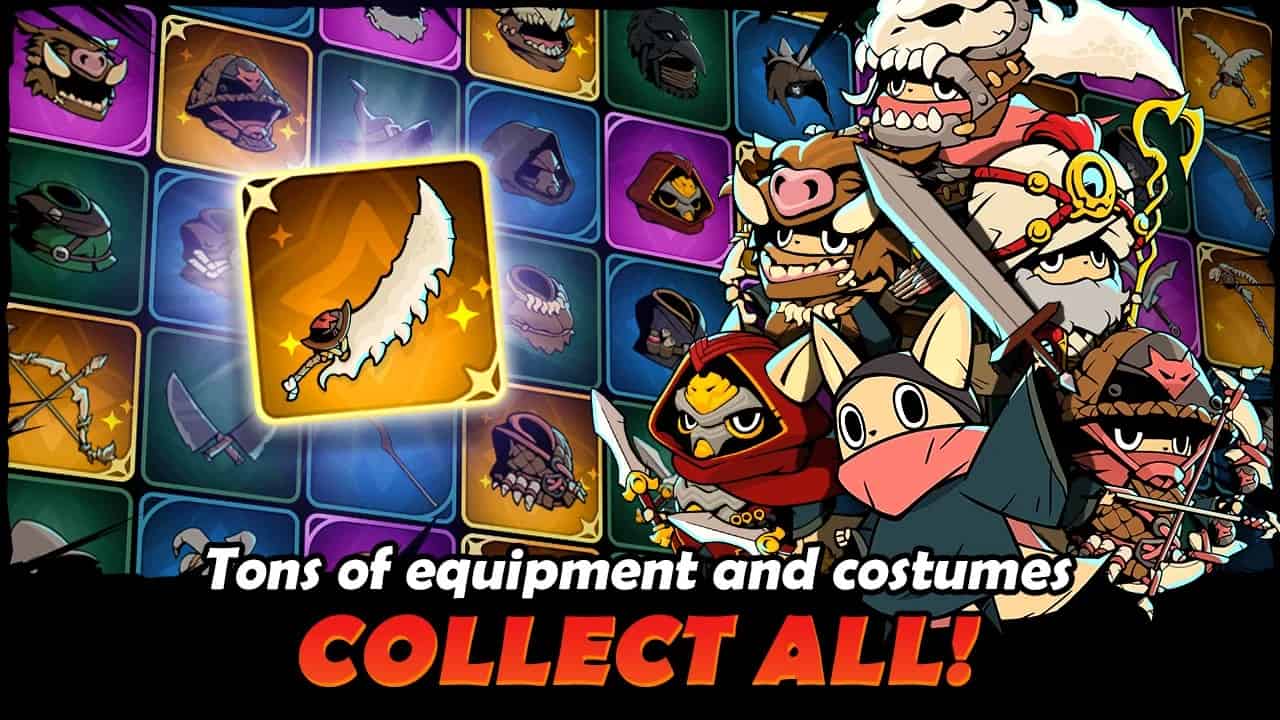 Eye-catching effects, vibrant sound
Although it is an idle action game, the battles here will make you unforgettable. Each battle is extremely exciting when accompanied by a series of great effects and sounds. Each hero's skills will be polished with beautiful effects. If you combine many skills together, it will be the most spectacular effect combo. These moves stand out against the dark battlefield. And it's an experience you can't miss.
MOD Feature of Tailed Demon Slayer
MOD Menu
Unlimited money and gems
If you are ready, download Tailed Demon Slayer now. A battle adventure journey in the dungeon world has officially opened. You will become a part of it when you play the hero. Use the most appropriate weapons and items to go as far as possible. Tons of Undead enemies will fear under your sword or bow. But upgrade regularly to discover even more awesome power levels.