Airline Commander is a realistic flight simulator with 3D graphics. Join the game, you will have the opportunity to become a real pilot and enjoy the sky. Don't worry if you don't have any experience. The detailed in-game tutorial system will help you quickly get used to everything. You'll feel the level of detail in the controls and realism from airplane sounds, weather conditions, aerial space, and more. Everything is well simulated with high-quality graphics. In particular, you also have the opportunity to fly dozens of realistic planes.
Download Airline Commander – Realistic airplane flight simulator
Have you ever thought of becoming a pilot? Airline Commander is the place to start nurturing your dreams. This game is one of the best airplane simulation games on the phone. Thanks to that, you will find here the flying experience could not be better. At the beginning of the game, you can be an amateur pilot who has not made any flights. But you will receive dedicated instruction from an experienced pilot. Moreover, the game will bring a series of tasks from easy to difficult, helping you go from familiar to mastering everything.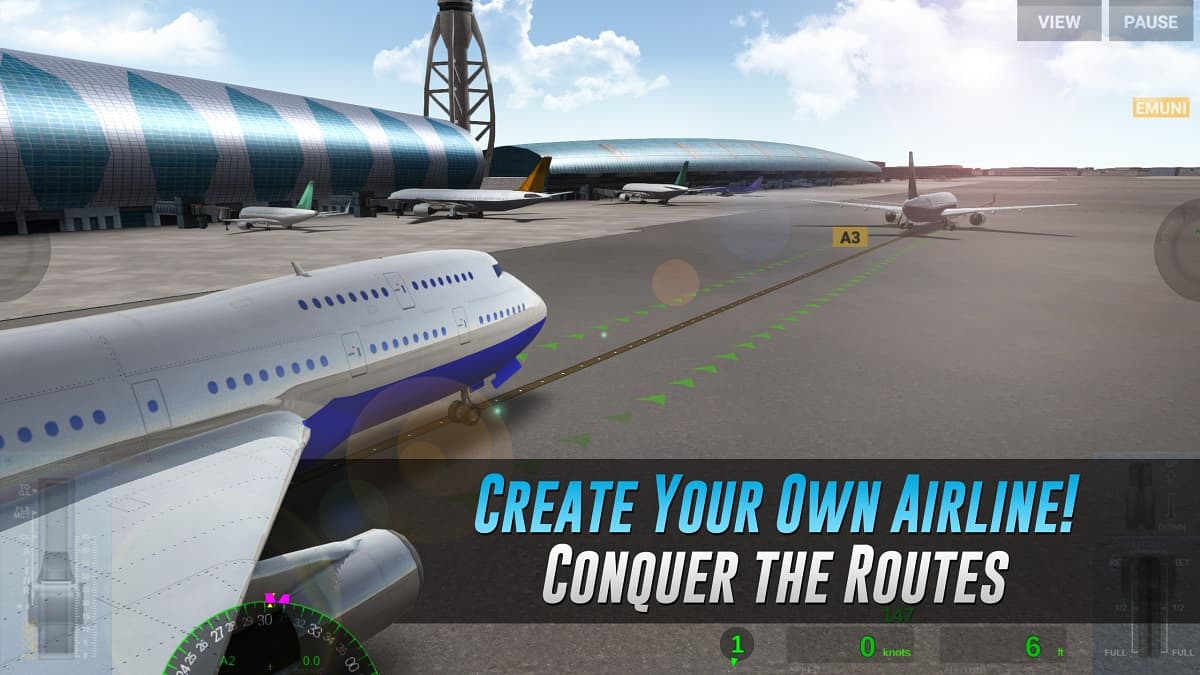 Enjoy your flight
Before the flight starts, you have the right to choose the plane, take-off point, and landing point. You will then be guided to take off, use the controls in the cockpit, and land. Although there are instructions, you are the one doing all the operations. To fly an airplane, you need to learn how to combine virtual buttons on the screen. You need to control altitude, speed, and direction to reach your destination safely. Furthermore, get used to the high-altitude atmosphere during the flight.
Besides, the game will give you the feeling of flying a surreal plane. You can adjust the first-person view (cockpit view) or third-person view (panoramic view). Not only that, there are dozens of situations that will happen during your flight. How will you deal with sensor failure, out-of-fuel, flap failure, rudder jams, turbulence, fog, and storms? Those are all situations that pilots need to know about. And you will feel unbelievable realism thanks to these simulated situations.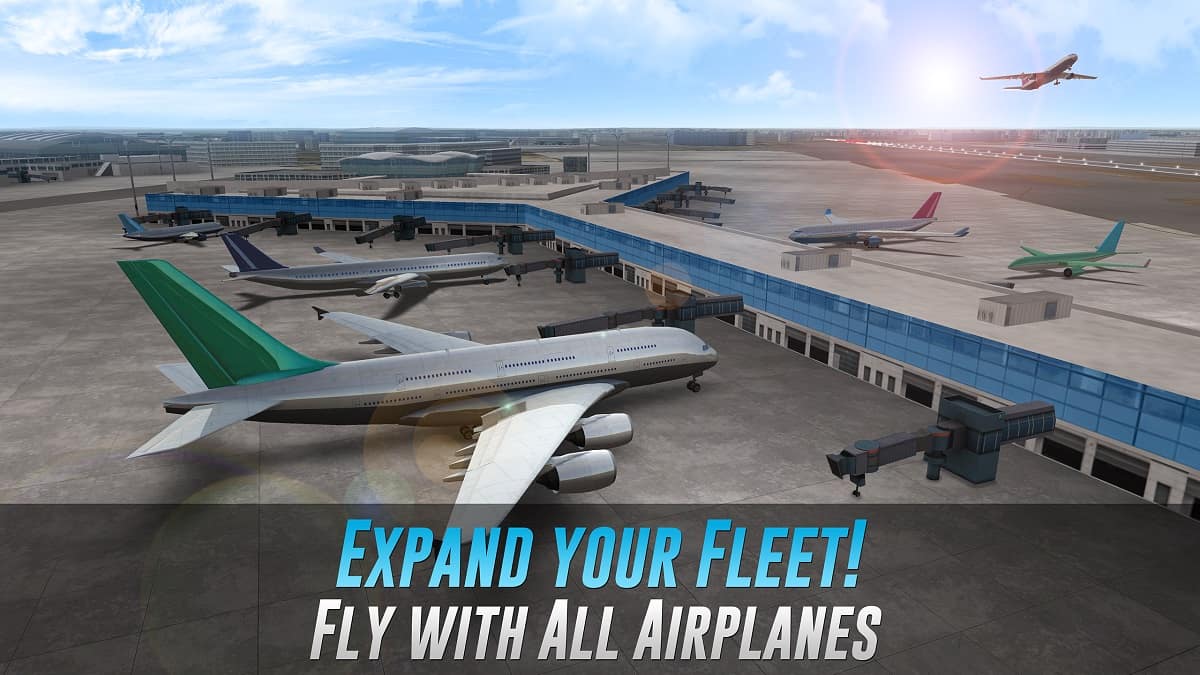 Explore the rich content system
Airline Commander brings you a wide range of unique content in the store. First of all, the modern aircraft system is simulated in detail. These are famous aircraft models such as Boeing 787, Airbus A350, and more. Each model has its own design and engine indicators. To unlock premium-class planes, you need to reach a certain level. As you level up, you can upgrade your plane to improve its stats.
Not only planes, this game also has hundreds of airports and runways. You can explore them all with the best pilot's license. With an increasingly diverse system of destinations, you will have a new range of itineraries and flights. Choose your favorite flying spot to see the world from above. Don't forget to customize weather conditions with sun, moon, stars, wind, storm, etc. With the change of weather, you will have new challenges in your flight journey.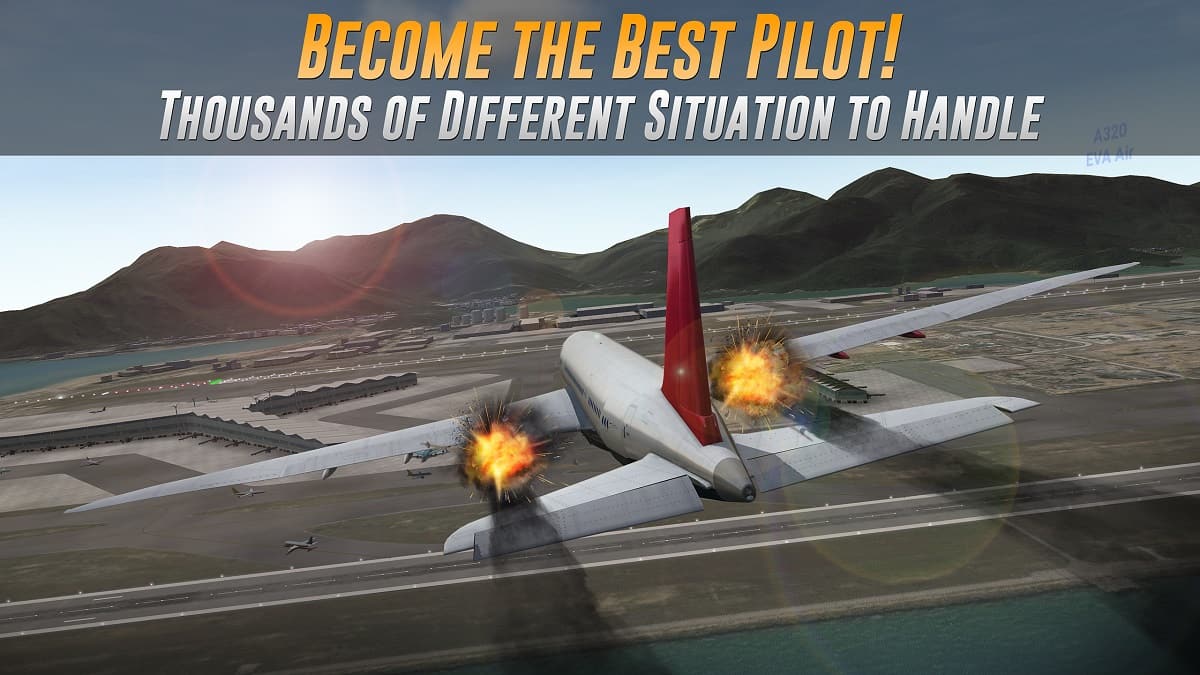 Competition mode
Besides the career mode, this game also has a competitive mode – where you can compete with other pilots. Basically, this mode will bring missions with different levels of rewards. Your job is to quickly complete the task to receive rewards and promotion points. In this way, you will participate in the achievement race on the leaderboard. Don't miss any chance to climb to the top, thereby upgrading your pilot's license and unlocking exclusive rewards.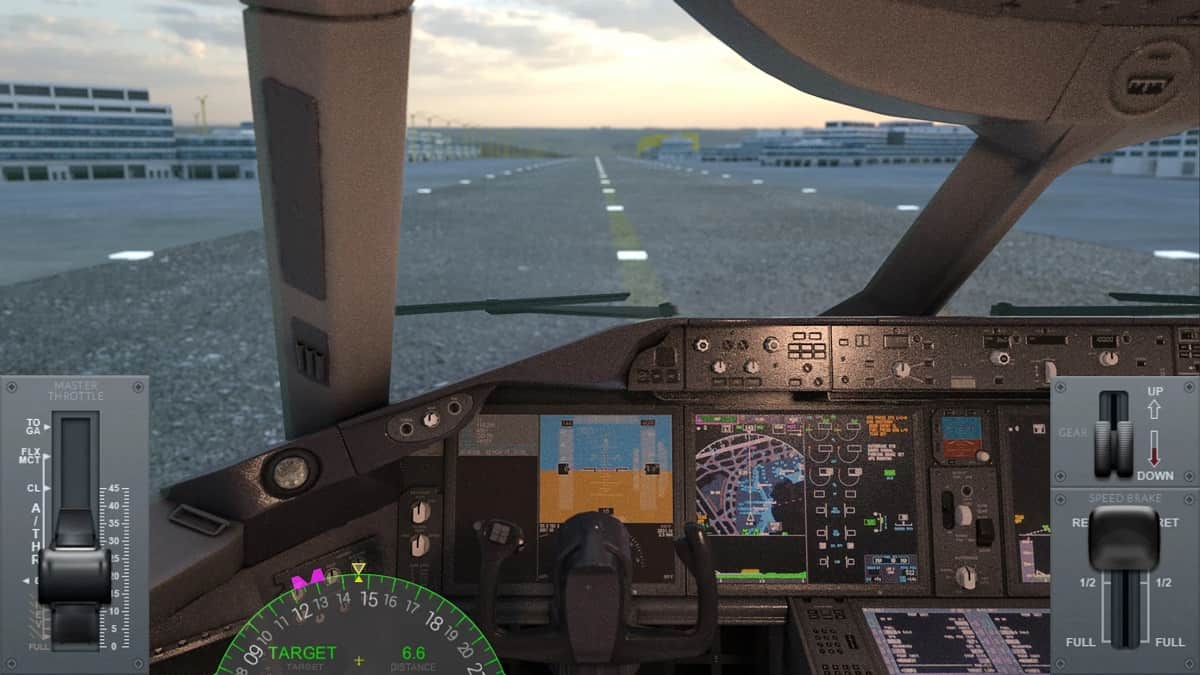 Unbelievably realistic 3D environment
It can be said that this game is one of the emulators with the best graphics. Everything in the game is realistically depicted with 3D graphics. As a result, the aircraft models come to life in every detail from the outside to the interior. Besides, the movements during a flight are equally realistic. You will feel the flutter of the wings in the wind and realistic engine sounds. Moreover, the flight scene is also simulated surprisingly realistically.
MOD Feature of Airline Commander
MOD Menu
All planes unlocked
unlimited money
With what it brings, Airline Commander deserves to be the best flight simulation game on mobile. This game will not disappoint you with detailed controls, a modern 3D aircraft system, and the ability to simulate situations. You will feel like a real pilot when sitting in the cockpit. The situations and risks on the plane will be challenging for you.