Come to Cats & Soup and enjoy a wonderfully relaxing space with cats. This simulation game gives you an interesting story about cats and food. Entering the game world, you will become an important part of the cat community. Your task is to assign work to the cats there to make delicious soups. The soups will be sold at the cat market and make a profit. You will use that money to continue unlocking new recipes, building houses, and shopping for clothes for cats.
Download Cats & Soup – Cook and explore the miniature cat village
The story of the game takes place in a cat village – where cats live and work together. The main jobs of the cats in the village are cooking, fishing, and trading agricultural products. But they don't know how to manage their affairs, and that's why you're here. You will be a new owner with the responsibility of managing the cat village. You will help hard-working feline residents be more productive and productive. Don't worry if you don't know where to start. Just love cats, this game is the place for you.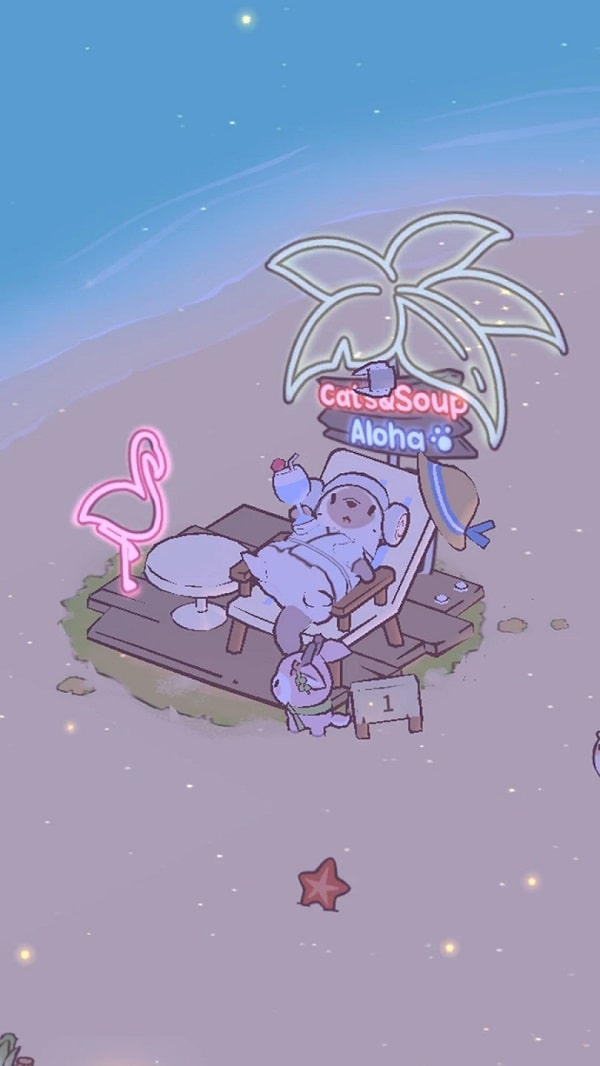 Manage the cooking process
At the beginning of the game, you only have one cat in the village. But new cats will constantly be unlocked and bring many interesting stories. No matter how many cats you have, you always need a wise management plan. Follow the quest system available in the game to know what to do. Basically, you will assign tasks to each cat to complete famous dishes. It can be bland soup or cabbage soup, cooked porridge, fried eggs, and more. The cooking process will be divided into several small stages.
Starting with the stage of collecting and washing raw materials such as vegetables, tubers, and fruits,… Next is the preliminary processing stage such as cutting carrots into small slices, slicing vegetables into pieces, and peeling fruits,… Finally, the processed ingredients will be put into the soup pot. You will see a cat that will continuously stir his soup pot until the dish is done. Not stopping there, you will help the cats sell their treats to earn money. With the money earned, unlock and upgrade more.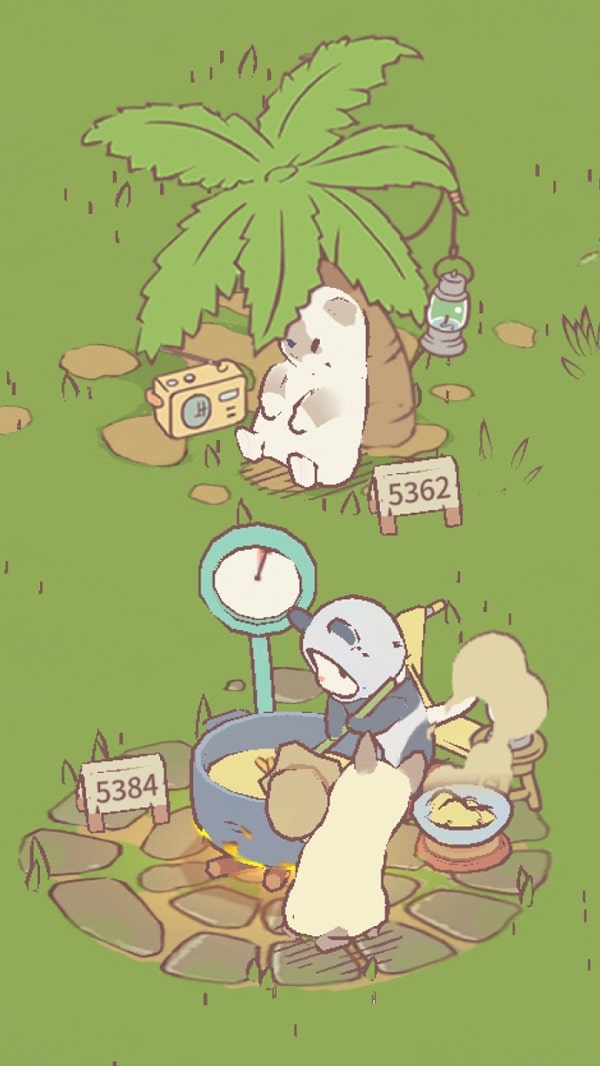 Unlock and design cats
Each cat in Cats & Soup has its own story. You can unlock more cats if you want to explore more of the cat village. Each cat in the village usually takes on specific tasks, such as farming, fishing, cooking, shopping, building a fire, and more. You need to assign the right tasks to each cat if you want to optimize the working process. Besides, you can design your favorite cat with pretty items.
What do you like the cat to look like? The game gives you many unique skins such as pants, shirts, beards, masks, etc. You will find super cute cosplay clothes for your cat. Moreover, combine other accessories to make him look funnier. Besides customizing cats, you can also design rooms for each member. Shop for a sofa, flowers, wall art, stuffed animals, etc. Don't forget to take a photo of the room after the design.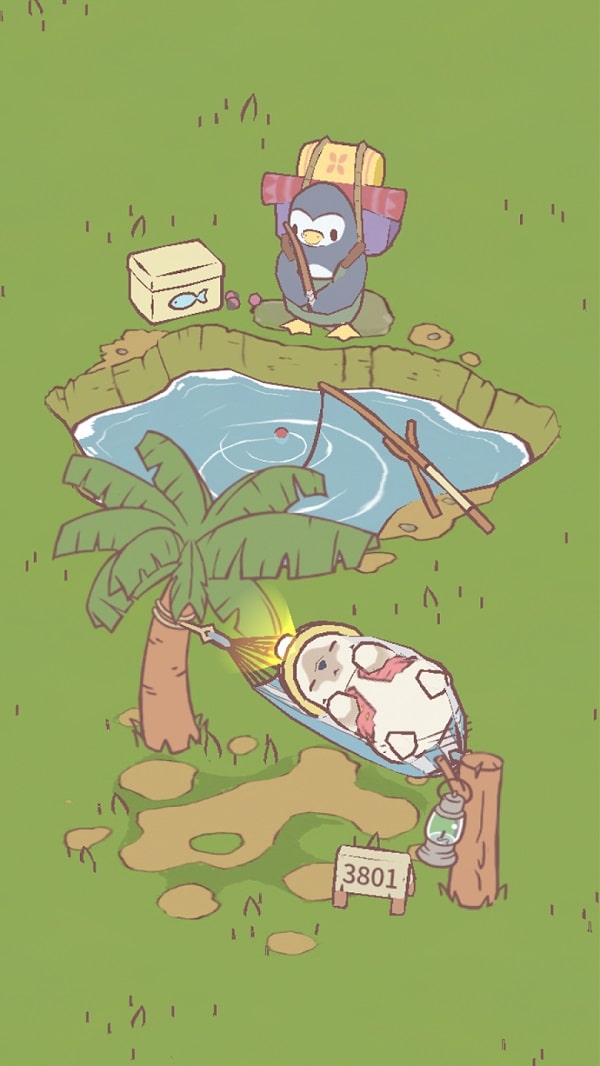 Build your cat village
With the money earned from the food, you can build a cat village with unique constructions. Accordingly, you can unlock houses, tents, farms, ponds, and more. They will help the cat village become more diverse and vibrant. In each location, you will see cats doing different jobs. For example, a certain cat is grinding rice, stirring soup, peeling cabbage, baking fish, singing, etc. A peaceful community of cats will make you fall in love every time you look at it. In addition, there are dozens of hidden areas waiting for you to discover.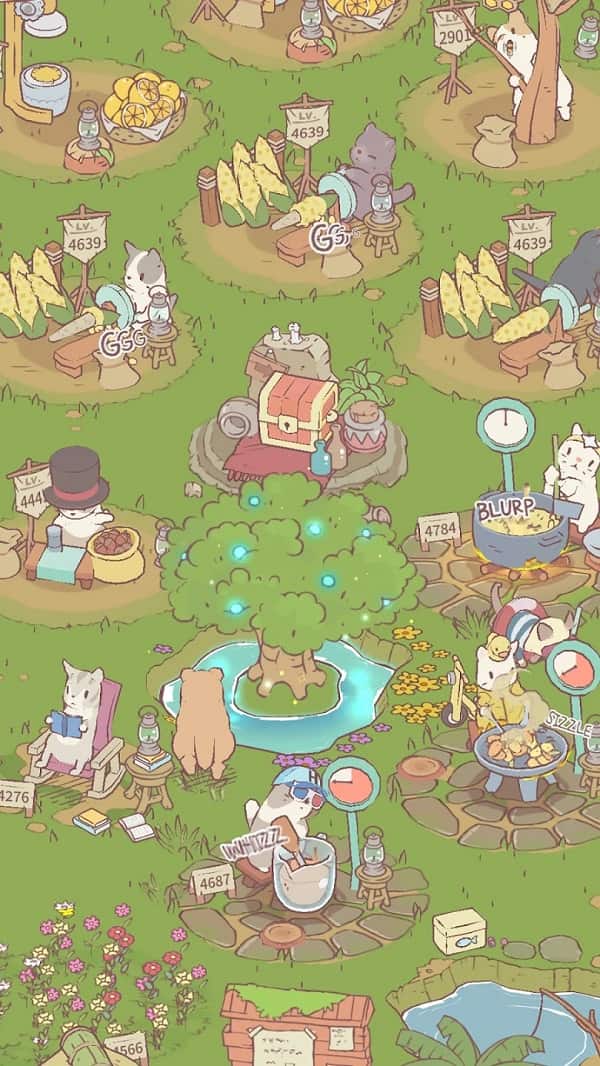 Lovely and colorful 2D design
This game will make every gamer who loves cats enjoy its extremely lovely visual style. You will find in the small village cats with distinct shapes, personalities, and stories. The cats look even funnier when wearing new skins. They can also work like a real human. Every movement is very smooth, bringing a wonderful feeling of relaxation. Moreover, the soft and relaxing background music will help you relieve all stress.
MOD Feature of Cats & Soup
MOD Menu
Unlimited money and gems
free shopping
free purchase
So do you like Cats & Soup? This game has attracted millions of players worldwide and is now available here for you to download for free. Quickly download the game and enjoy an idyllic time in the cat village. You will accompany the cutest cats in cooking and building the village. And what is more interesting? This is the time to find a new world beyond your understanding.