Mutant Fighting Cup 2 is an attractive monster fighting game for mobile. This game continues its original but brings many new points and improvements. Thereby, you will have the opportunity to discover more monsters, more battles, and more rewards. Each monster in this game has its own advantages in strength and defense. You can upgrade and create new monsters by breeding and adding equipment. With a strong team of monsters, you will master the battlefield. Don't forget to challenge your friends in PvP mode to rank up and get great rewards.
Download Mutant Fighting Cup 2 – Fighting between monsters
This game is somewhat similar to virtual pet-raising and training games. But instead of lovely pets, the main characters here are monsters with cool appearances. Besides, the character system is extremely diverse. Each character also has its own profile with different attribute stats. The diversity in the monster system creates a tactical richness on the battlefield. Thanks to that, you always have unpredictable battles when confronting anyone.
Select unique monsters
The core of this game is turn-based battles. Depending on the mode, you will face AI monsters, bosses, or online players. Before going to war, you need to build your own team of monsters. You can choose from the monsters available in the form of dogs, cats, rhinos, elephants, crocodiles, bees, and more. All monsters are visualized in a more brutal style. You will feel their beauty when unlocking cards and bringing them back to the collection. Besides the existing monsters, you can create new monsters yourself.
To do this, you need to learn how to mix and match genes. Monsters created from different gene segments will have different skills and powers. Come up with unique combinations to create your warrior. In addition, you can upgrade monsters with pieces. For example, you can collect pieces of legs, heads, wings, tails, claws, and a variety of equipment such as armor, skins, accessories, etc. Thereby, you will upgrade the monster's attribute stats, such as HP, attack abilities, armor, and more.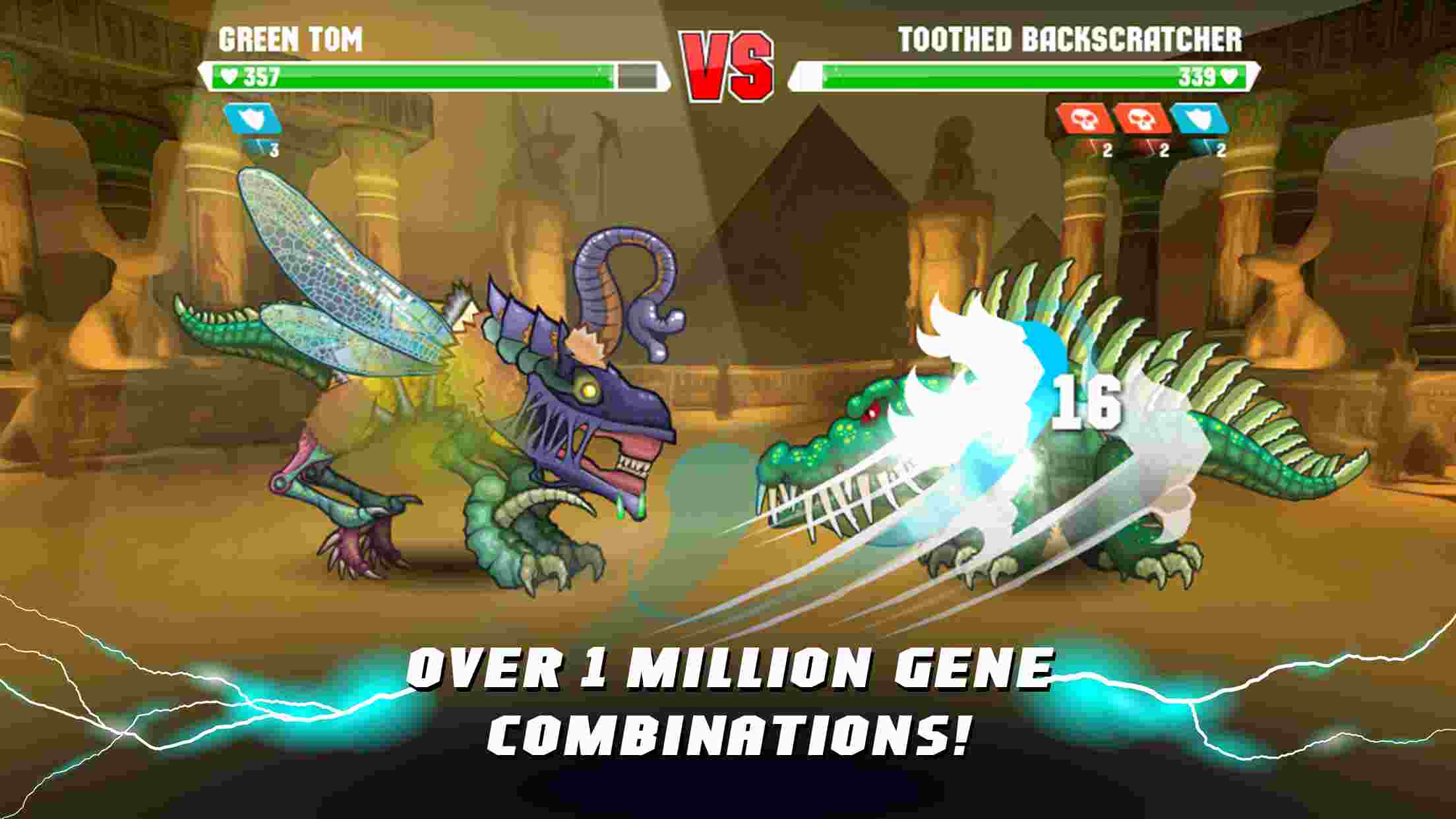 Join the turn-based battle
Don't hesitate to take your pet warrior into battle. Mutant Fighting Cup 2 has battlefields available for you to compete with any opponent. The battles will take place with turn-based mechanics. During his turn, the player has the right to decide whether to attack, defend, or heal. If you choose to attack, you can choose one of the monster's skills. If healing, choose the appropriate form of healing. Each decision will affect your advantage on the battlefield.
The battles will become more and more difficult as the level gets higher. Gamers will meet stronger opponents, including Boss, in difficult levels. At that time, the monster's HP will be higher, making the fight longer. At the same time, the tactical nature also becomes more complex as the war drags on. You need to stay focused to make the right decisions in every situation. If you win, you will receive bonuses and level-up points. With the bonus, you will have the opportunity to enrich your monster collection.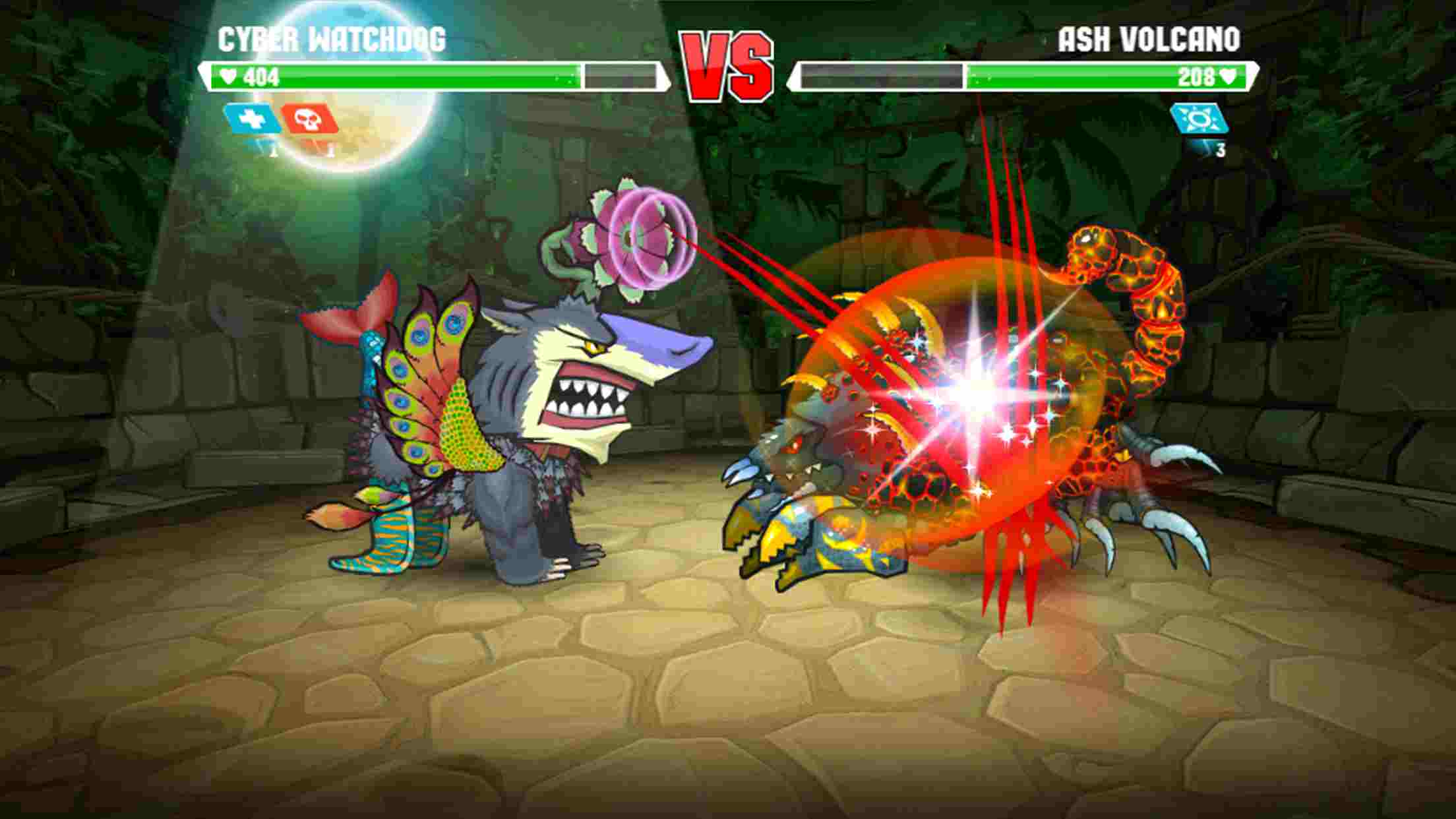 Multiple game modes
This game has a few basic modes, both offline and online. Specifically, in offline mode, you will experience level-based battles in turn. Opponents are AI monsters, including huge Bosses. Rewards from wars will help you upgrade and unlock monsters. At the same time, you will gain experience from easy to difficult battles. When you have enough experience, visit the PvP battlefield. It's a place where gamers can compete against each other to rank up.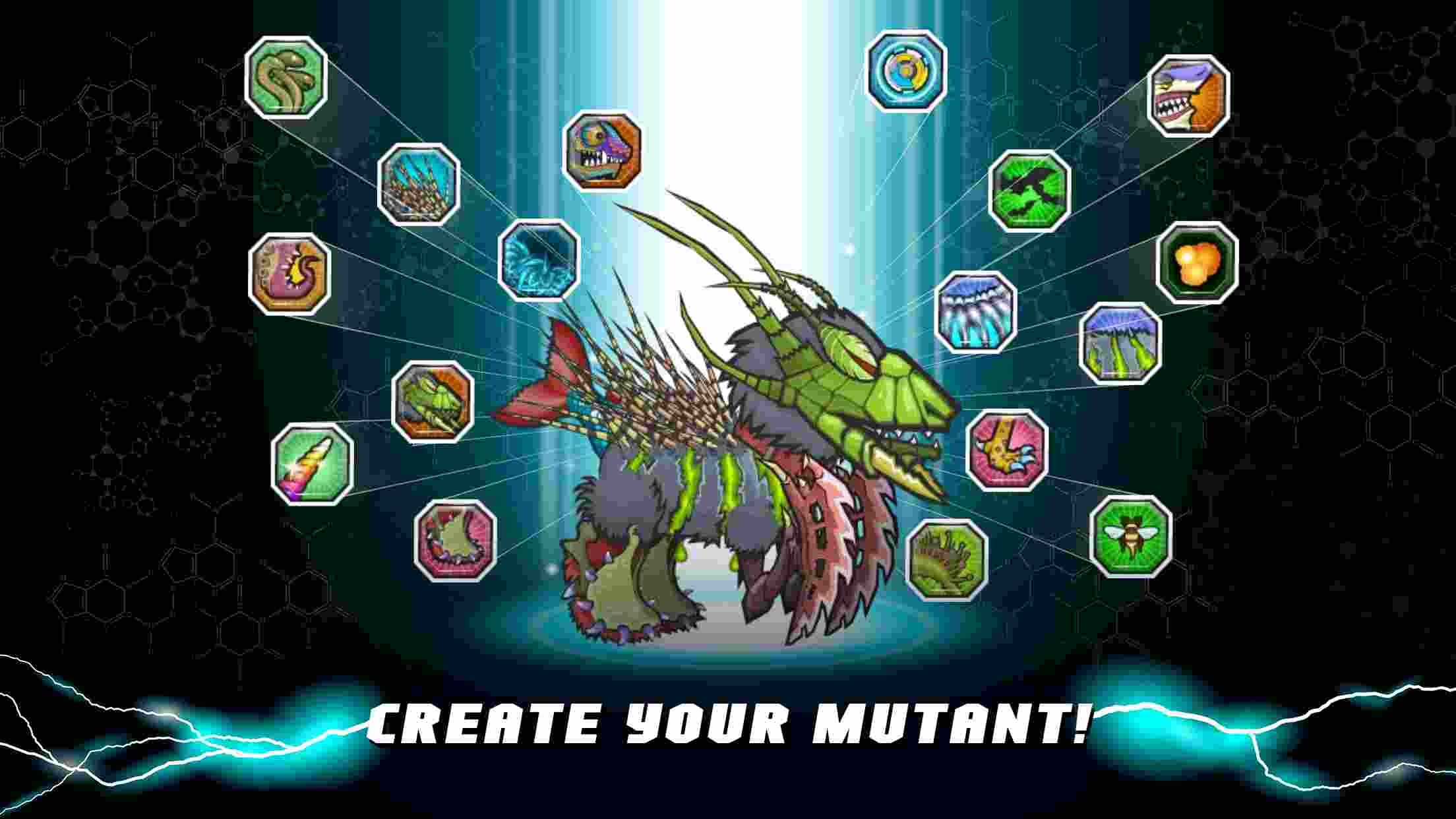 Creative design, vibrant music
The game is highly appreciated for its design even though it only owns a 2D graphics platform. That is thanks to the high creativity in the system of monsters and skins. You will find cool monsters in the shop. It could be a dog, a cat, or any other creature. But they are put on a super cool and new look. You can combine different species to create monsters with interesting features. Moreover, each monster's skill will come with exciting effects and sounds.
Don't miss Mutant Fighting Cup 2 if you like the classic fighting style. Come here and immerse yourself in the simple but fascinating monster battles. You don't need to do too much, but you need a high strategy. Think of strategies for gene pooling and upgrading monsters to create a true warrior. In the end, don't hesitate to join the battle and bring home victory.