Do you like artful parkour tracks? Come to Parkour Race and enjoy it now. This is a great action game with simple gameplay and controls. Your job is to control a character to overcome obstacles on the way to the finish line first. There is a series of races from New York to Paris waiting for you to conquer. Moreover, you will race with other competitors, not alone. Try to reach the finish line as soon as possible to receive a well-deserved reward. Dozens of unique skins in the store will make you stand out from the crowd.
Download Parkour Race – Enjoy the fast-paced race
Parkour Race takes casual parkour gameplay to the next level. Those are races with a series of challenges that you need brains to overcome. There are hundreds of such tracks waiting for you in this game. In each race, your only goal is to reach the finish line as soon as possible. In some early levels, you will be free to race alone. But the following levels will give you attractive competition when there are more than 4 other opponents. How to overcome them? Find your own racing strategy.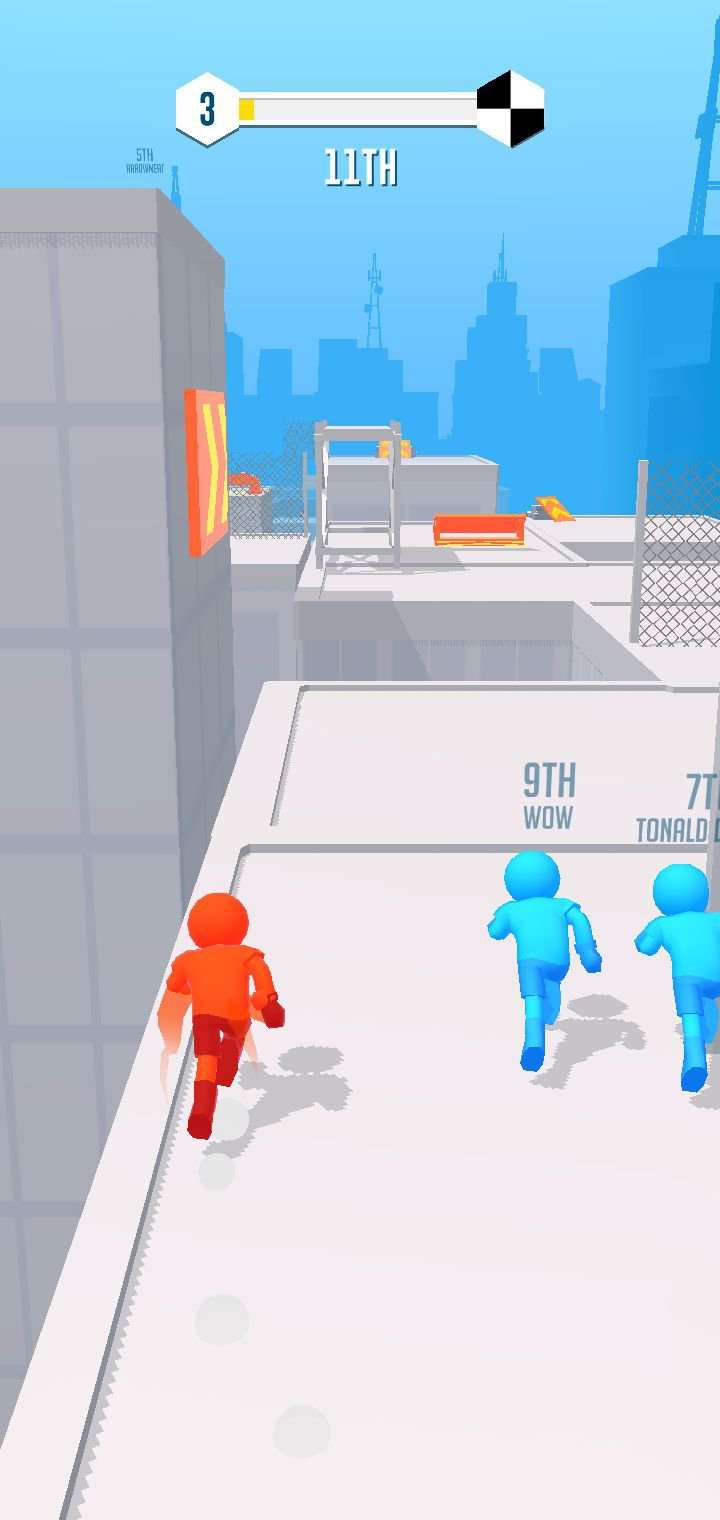 The simple but addictive control mechanism
Although entering the fast-paced parkour racing game, the control mechanism is quite simple. You just need to swipe your hand left or right to control the character, thereby overcoming the obstacles on the track. Operations such as jumping, climbing walls, sliding, etc. have been simplified with the automatic feature. In other words, when encountering any type of terrain, your character will automatically overcome it in its own way. However, you need to choose a reasonable running route to shorten the time to the finish line. Remember that your opponent is always behind you.
The challenges on the track are extremely diverse, be it high nets, wooden blocks, deep pits, walls, and more. They appear randomly on the track and make it difficult to run. You can choose to skip them by choosing a straight path. But sometimes, you are forced to run through these obstacles because there is no better option. In particular, on the track, there will be random acceleration stations. Move the character there to make a spectacular high jump. And you will have more advantages over others.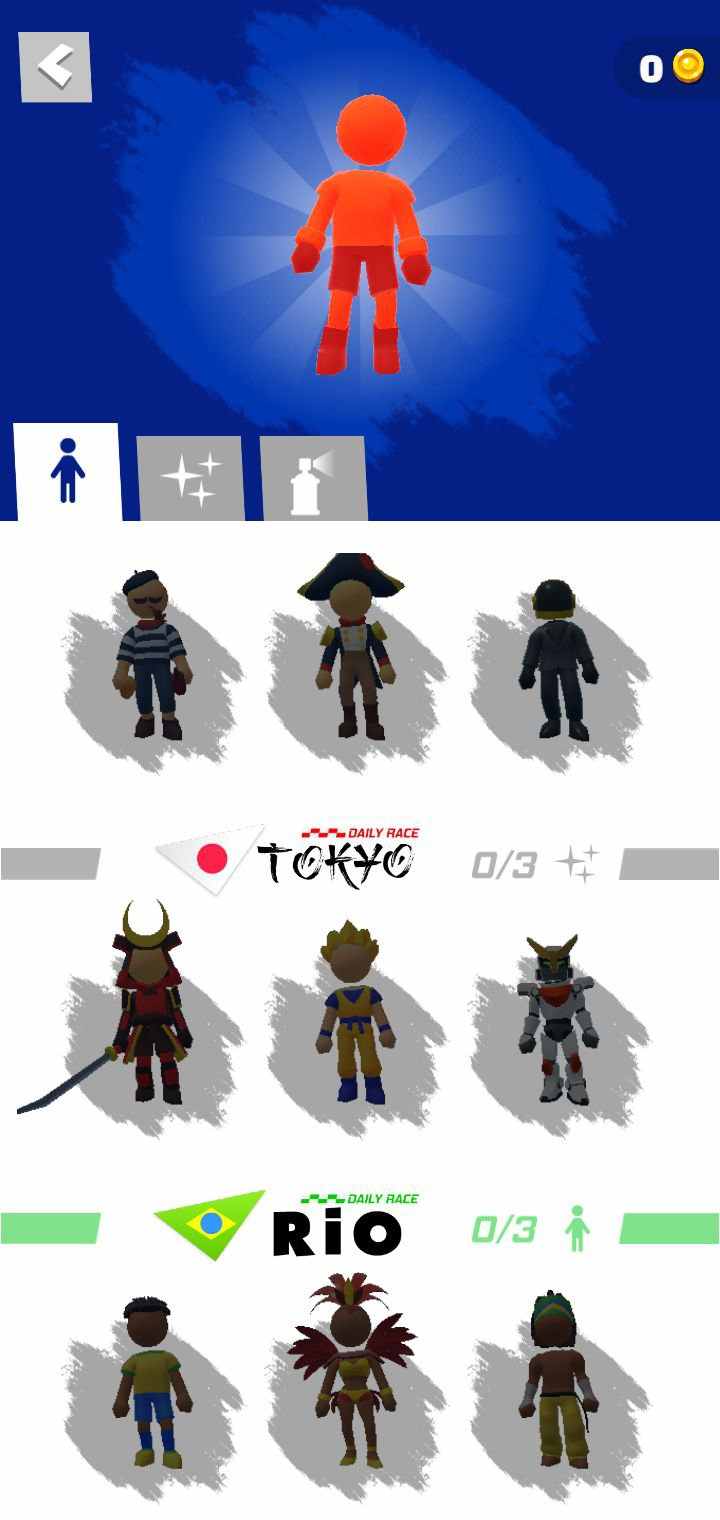 Discover unique skins
In the first level of Parkour Race , you have only one monochrome guy. But you can unlock dozens of new skins when you reach the required level. They will help you customize your character to become a gunman, roman warrior, student, robot, office worker, superhero, ninja, and more. Which style do you like the most? In addition to skins, the game also has new effects to unlock. Choose the most unique effect to become the most outstanding runner.
The aforementioned bonuses are not free unless you own the version of this game. You will own unlimited money to unlock all the items you want. Skins or effects do not change the character's ability. But they offer a new look for new inspiration on the track. Moreover, you will stand out from the crowd of other runners. The rest will depend on your skills. You should practice regularly if you want to conquer the track and stand out on the leaderboard.
Unlock many new races
The tracks in this game are designed quite specifically. Those are race tracks made up of tall buildings. But you will have the opportunity to explore dozens of different racetracks in famous cities like New York, Paris, and Tokyo. What was more amazing? Each track is also built with a separate terrain type. In other words, you always have to be flexible with your running style to conquer every track. Many new obstacles will appear in the new track, bringing a new challenge for every gamer.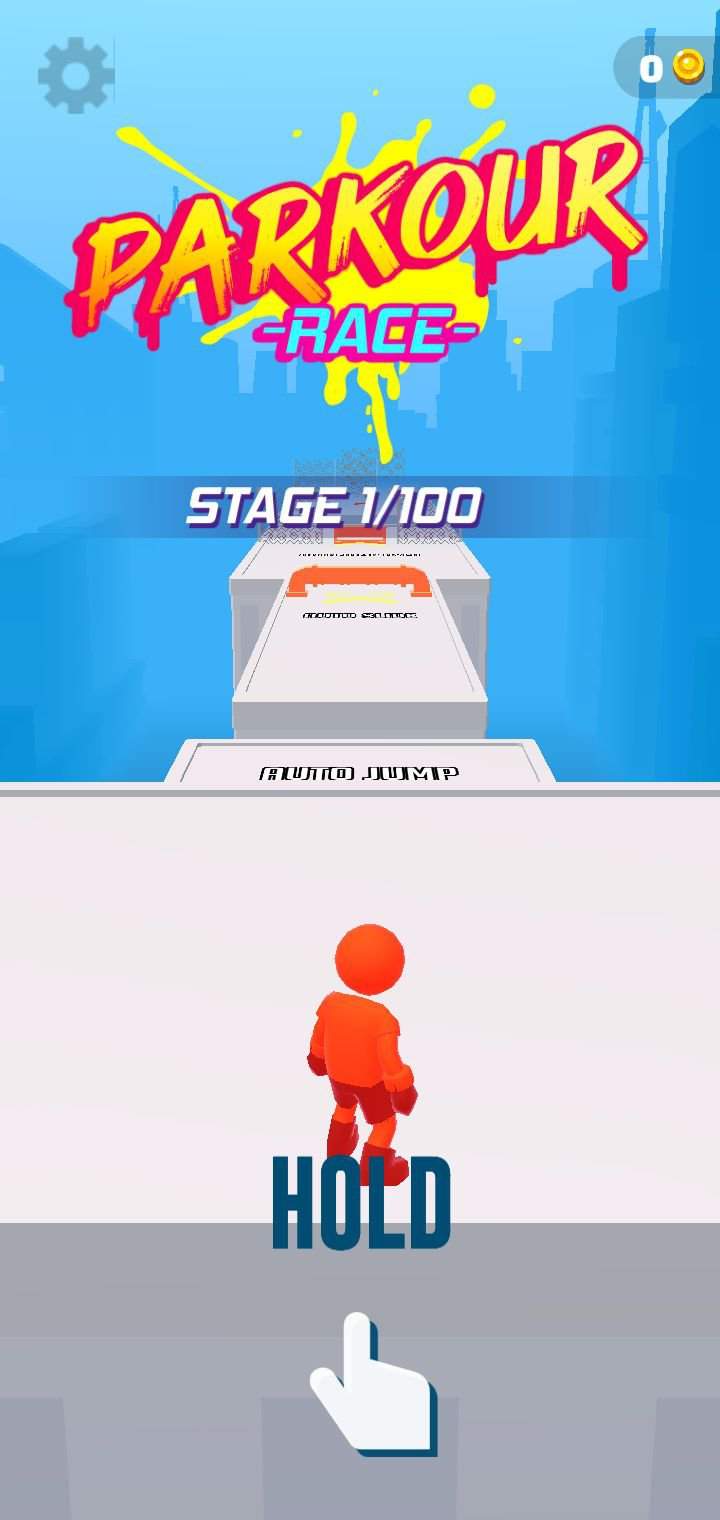 Simple, colorful 3D design
The feature of this game is a simple 3D design style. The track background is connected with monochrome high-rise buildings. Obstacles are highlighted in yellow, red, or blue. Characters in the game are just rudimentary stickmen. But you can make them even more impressive with a series of unique skins. Every movement in the track is also very smooth. You will have a very refreshing feeling of jumping, flipping, and falling when playing the game.
MOD Feature of Parkour Race
MOD Menu
Unlimited money and gems
unlock all skin
Parkour Race will delight you with its fast-paced racing gameplay. This is where you will show off your skillful moves to conquer every track. A simple and smooth control mechanism gives you a real racing feeling. Moreover, the variety of track designs provides endless new inspiration. More racing, bigger challenge. But the harder the challenge, the greater the joy.