Producer: Choose your Star is a star management simulation game. Your job is to become a producer, specializing in training and training talented girls. The game brings you beautiful and charming girls. But they don't have any special talents without professional training. You can send them to talent training programs, solve psychological problems, upgrade their look and fashion, etc. When they are ready, let them participate in public events and stand out under the red carpet lights. And you'll get a lot out of it.
Download Producer: Choose your Star – Manage glamorous stars
Have you ever thought about this? Producer: Choose your Star is the place for you to become a star producer. Here, your task is to turn ordinary girls into famous actors, singers, or models. It is a lengthy and costly training process. But you will get more out of the events, games, and prizes they earn. Besides, you also have the opportunity to chat and discover more about attractive girls.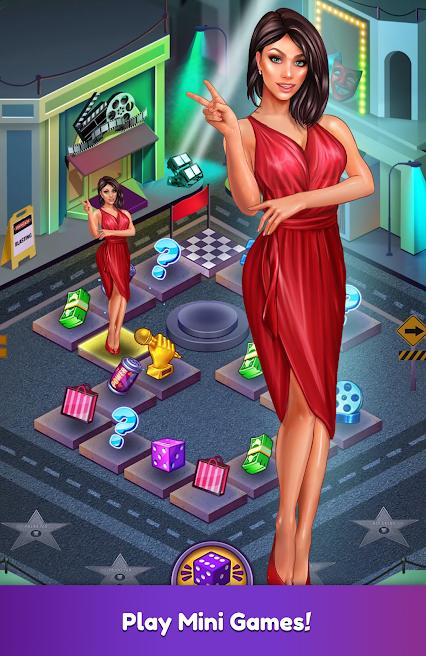 Train and upgrade girls
At the beginning of the game, you will get a few contracts with the girls. At this time, they are ordinary people but possess a potential appearance. You will bring them to the star company, train and coach them to become famous. To do this, you need to spend money on training courses like ballet, fashion, catwalk, acting… This is where girls learn many skills like dancing and performing. These skills will determine who they become in the future.
Besides, girls always need to be upgraded in appearance. You need to spend money on services like spas, hairdressing, makeup, and clothes. This game gives you a variety of unique items in the shop. It's pants, tops, skirts, shoes, accessories, or hairstyles, … Combine everything your way to create a unique style for each girl. Do you like girls with business attire, glamorous or elegant? That is for you to choose.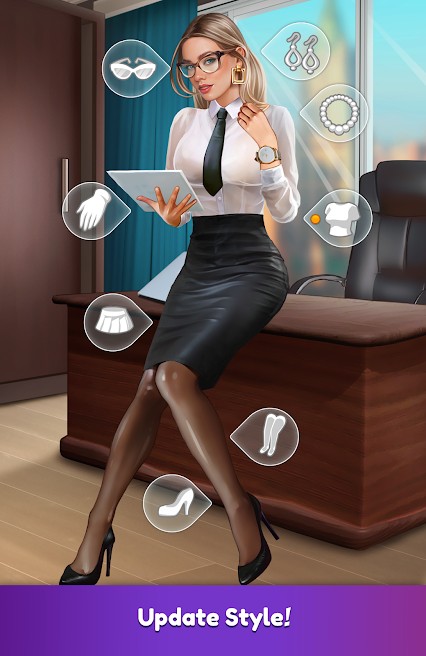 Manage contracts
Every girl who comes to the star agency is in the form of a contract. That is, they are obligated to make money for the company, and you have to give them fame, beauty, and wealth. If you please the girls, they are always willing to stay and bring more. On the contrary, contract cancellation is also easy to happen if you are poor in management. Producer: Choose your Star integrates this management element to add more excitement to the game.
So can you unlock more contracts? The answer is yes. You have the right to unlock many new girls and bring them back to the star company. Each girl has her own look, talent, and personality. Your job is to find a way to leverage their strengths to soon become famous. Girls can be models, actors, fashionistas, and more, depending on their training. Their popularity leads to profitable events and contracts for the company.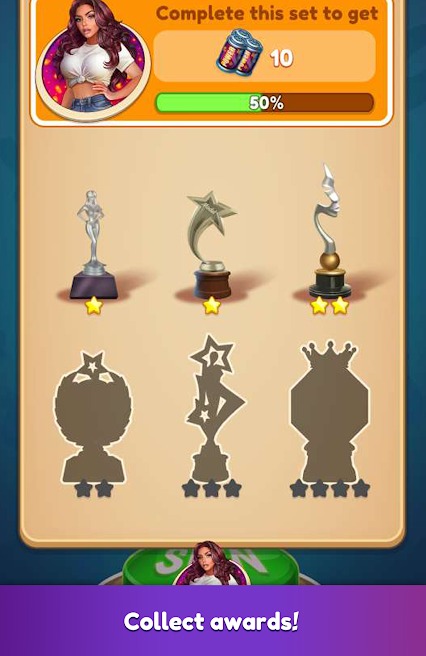 Join the game and get rewarded
It can be seen that the job of training students is not easy and costs a lot. So you need to work hard to complete the missions to earn more bonuses. Besides missions, you can also participate in free games. For example, it's a wheel of fortune game where you just click "spin" to earn random rewards. Or in the dice game, you have the opportunity to receive gifts according to the number of dice.
The game also offers great events and prizes for girls. These awards often have their own requirements and are exclusive to certain audiences. For example, acting awards are only for actors, music awards are for those who can sing or dance. Your job is to choose the right girls for the contest.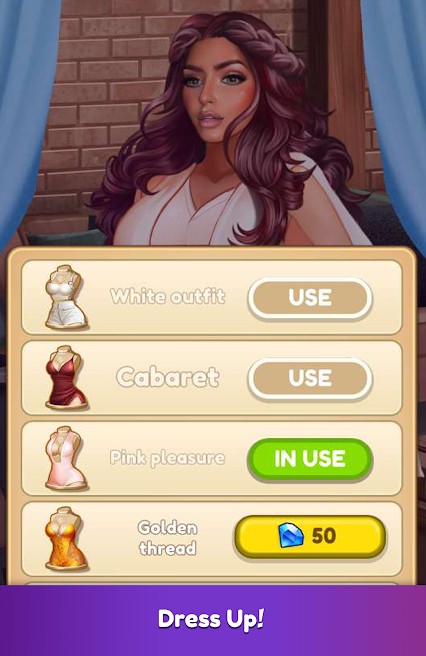 Enjoy beautiful 2D design
This game will make you enjoy its realistic and vivid 2D design. Especially the image of girls with both personality and attractive appearance. Each girl has her own style depending on your fashion design. They can also chat via the built-in virtual messaging app. The game context also changes flexibly depending on the event. Moreover, the vibrant background music contributes significantly to creating the atmosphere for big events.
MOD Feature of Producer: Choose your Star
MOD Menu
Unlimited money gems
all unlocked
free shopping
So are you ready to be a star-maker? Please download Producer: Choose your Star to do this. Which girls will you partner with and how will you train them? It is you who will decide the career and appearance of the girls. Do not forget to chat and join minigames with them to receive attractive rewards.