Welcome to Stickman Master – an offline action role-playing game for mobile. This game will bring you into the dark hero's battle journey. Your mission is to destroy thousands of monsters from the strange black hole. To fight, you need to combine skills using the corresponding virtual buttons on the screen. Your hero can learn dozens of different skills, allowing you to be flexible with your battle plan. Furthermore, the leveling possibilities seem endless. Level up and equip accessories to further improve your hero's power.
Download Stickman Master – Roleplay and fight while offline
Darkness has returned again in your village. It brought with it strange creatures and slaughtered the Wuno people. In that context, you will transform into a shadow stickman hero – who will protect the villagers from evil. An endless journey of role-playing and combat awaits you ahead. But you can enjoy it wherever you are, even when offline. Addictive action mechanics, vivid visual design, and eye-catching skill effects. That is what will keep you in the long-term experience here.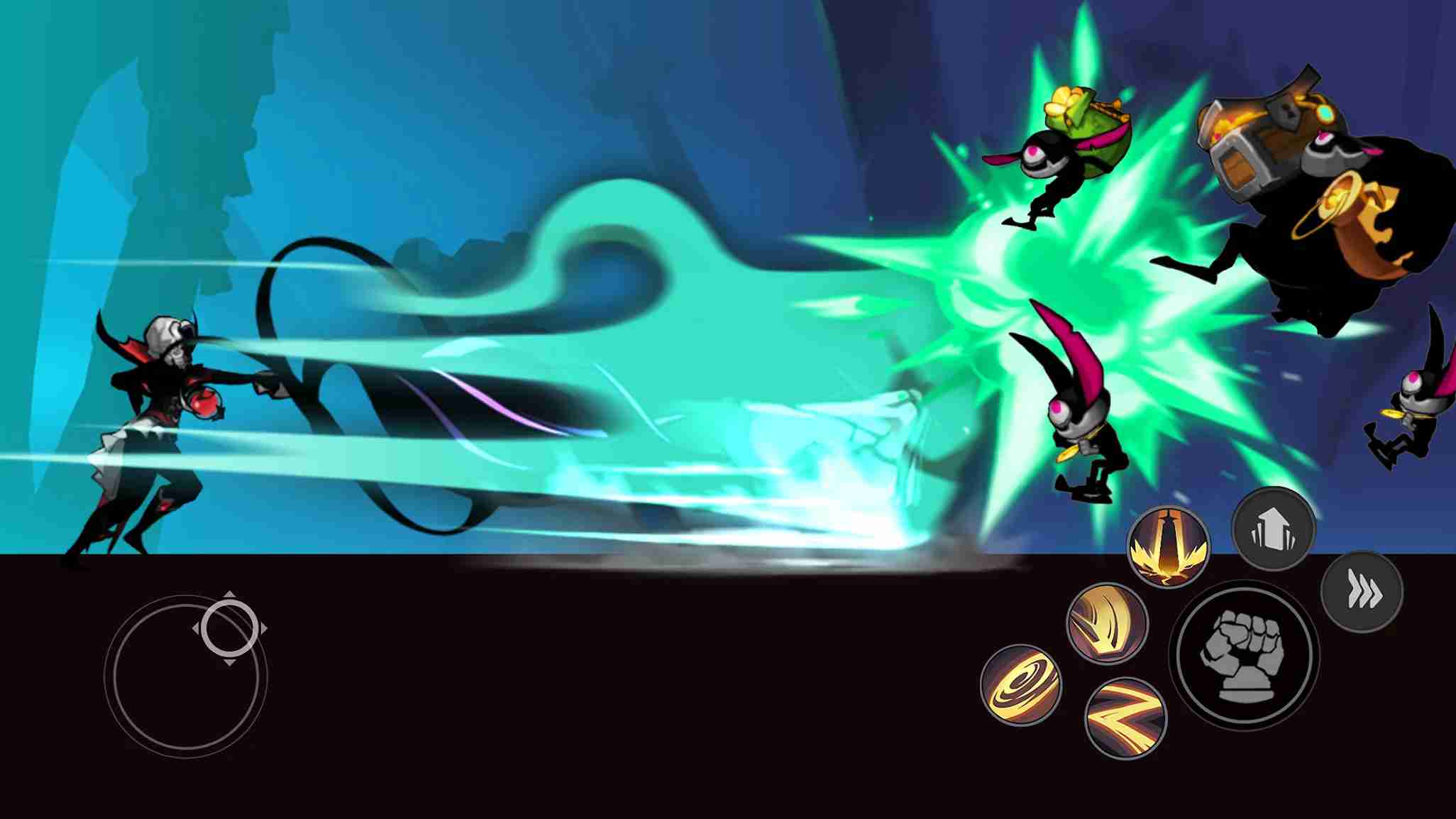 Legendary stickman's journey
The war against the dark creature officially begins in story mode. This mode offers hundreds of levels corresponding to hundreds of battles. In each level, you need to kill all the monsters to enter the black hole and unlock a new challenge. The journey continues until you meet the final Boss. On your journey there, you will encounter thousands of enemies and Bosses. Up to 3 powerful Bosses appear after certain milestones. Get ready for the most explosive wars.
During the fight, you have full control over the hero. Specifically, you need to use the joystick to navigate and use the skill buttons to attack. Your hero has up to 4 special moves, plus 1 normal skill and some other add-ons. Combine them together to get the most out of them. Besides, pay attention to how to move to dodge attacks and approach the target. If you have too many enemies at once, you need to know how to prioritize your target to gain an advantage.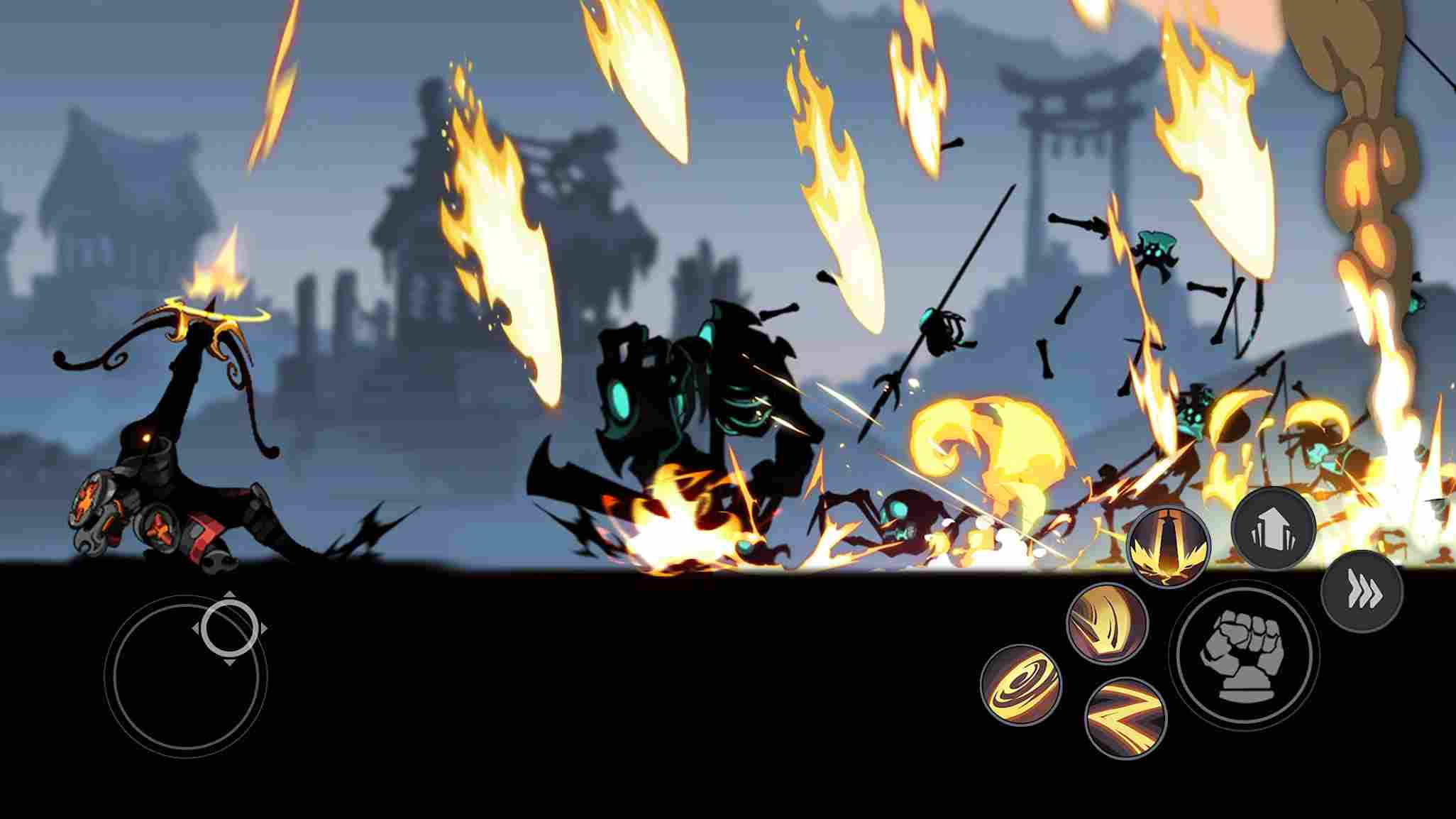 Upgrade your hero
The challenges will become increasingly difficult as the level gets higher. Therefore, you need to upgrade your stickman hero if you want to keep the edge. Stickman Master allows you to try out various upgrade strategies. In particular, the simplest way is to upgrade the "level" of the hero. The higher the level, the higher the attribute stats. From there, the hero will have higher HP, deal more damage, and better defense,… Besides, the higher the level, the more new skills are unlocked.
In particular, when you reach level 10, you have the right to unlock a new weapon. There are 3 weapons available in this game, including a sword, bow, and hammer. Each weapon will bring a different feeling of action. At the same time, each weapon will correspond to a separate set of skills, which determines the character's style of action. Besides weapons, you can unlock other equipment to upgrade your hero. For example, Iron Skin increases armor by 5%, Besieged increases damage by 5%, and Rune Master will improve Rune's effectiveness by 5%. You can upgrade this equipment if you want to get more.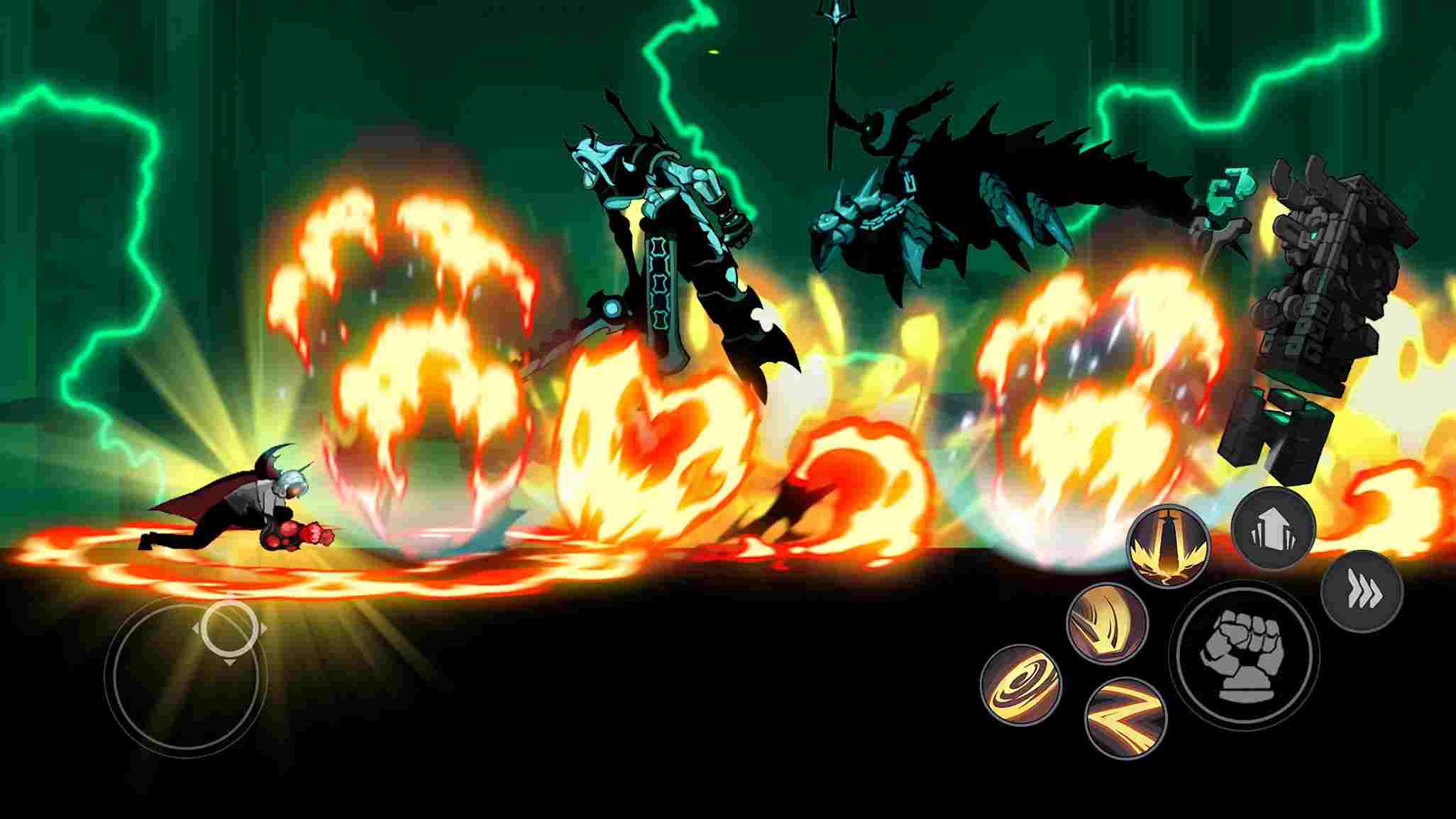 Compete with friends online
Besides the classic story mode, this game also has a PvP mode, allowing you to compete against other players. Specifically, you can participate in a 1v1 match with an online hero. Or you can co-op with friends and join the multiplayer arena. Online battles will feel more exciting. At the same time, the outcome of the battle will affect your ranking. Of course, it also comes with an attractive system that is hard to refuse. So get ready for PvP wars as soon as you are ready.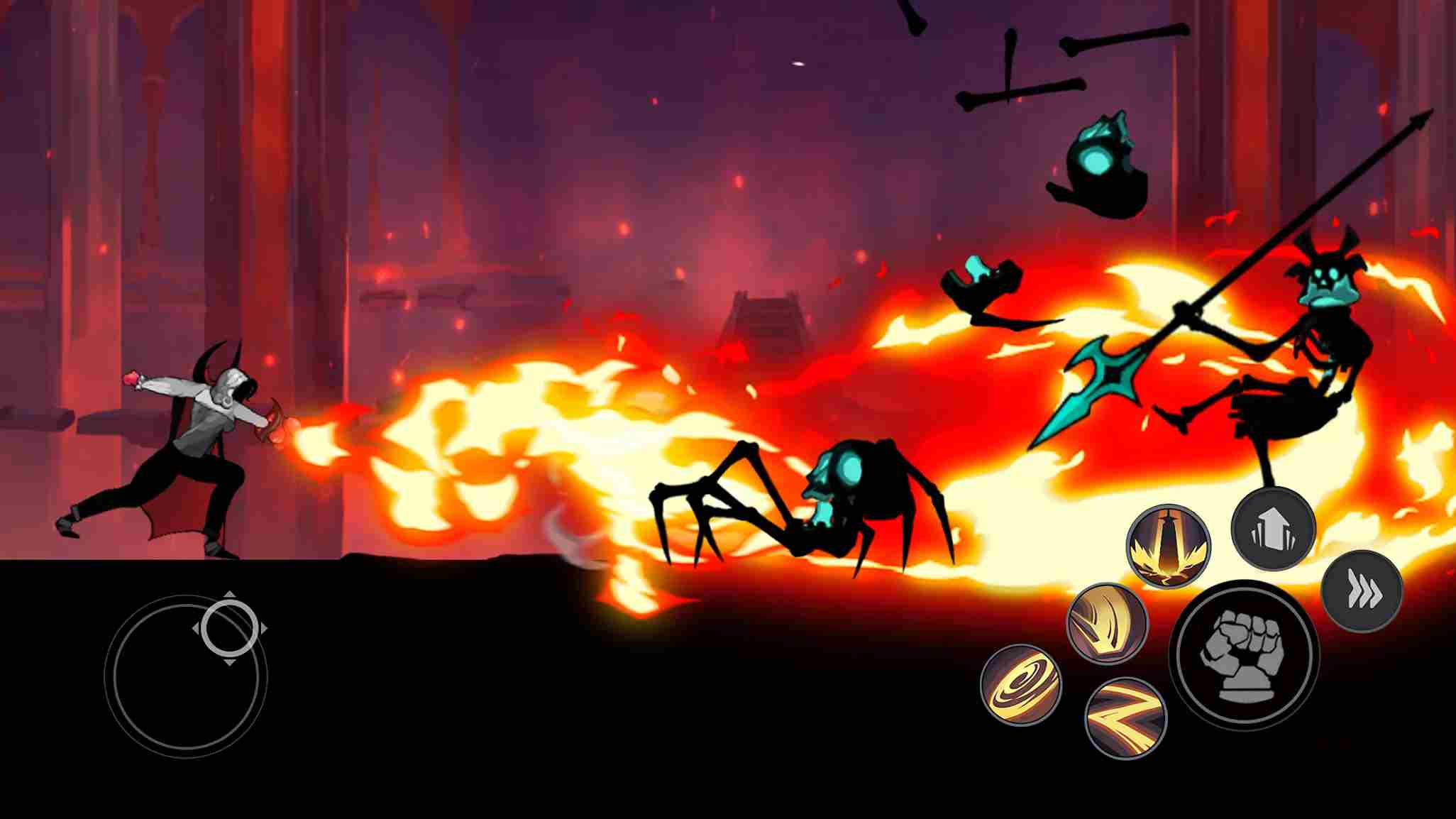 Vivid 2D graphic style
The game impresses with its realistic and vivid 2D design style. As a result, the character image appears visually on the screen in every battle. In particular, the smooth skill effects will give you a great immersive feeling. Sound from skills and background music also contribute to the attractiveness of the battlefield. The game context is also quite diverse, leading you through many places in the epic dark world.
MOD Feature of Stickman Master
Mod Menu
Unlimited money
Unlimited diamonds
unlock all characters
unlimited everything
free shopping
So are you ready for the battle yet? Stickman Master is the best place for you to try the feeling of cutting and slashing on the phone screen. This is your chance to play the hero and show off your skills. Combine different moves and strategies to conquer every battle. Don't forget to join the PvP battlefield to compete or co-op with friends. Many upgrade rewards are waiting for you to discover.